Tiny Heirloom outdid themselves with this gorgeous custom tiny home named "Breezeway." The 30-foot home features a garage door to enjoy the outdoors, built-in dog kennel, Bose surround sound system, and wood accents in the kitchen.
The exterior finishes include cedar siding and standing seam metal. The V-shaped roofline provides a nice architectural element and allows room for several clerestory windows. There is a dutch entry door on one side of the living room and the garage door on the other side.
For the interior, Tiny Heirloom combined wood accents with deep blue and bright white elements. The luxury kitchen includes quartz countertops, a propane cooktop and oven, dishwasher, wet bar with stools, and the dog kennel.
In the bedroom loft you'll find a TV with reversible mount and room for storage. Below the loft is the high-end bathroom with vessel sink, shower with herringbone pattern tile, and washer/dryer combo.
Tiny Heirloom is an RVIA certified builder located outside of Portland, Oregon. For more information about the Breezeway, you can contact them through their website.
Also available from Tiny Heirloom: Hawaii House, Archway Tiny Home, Tudor House, Kentucky Donut Shop, Theater Home, Tiny Traveling Dream Home, Vantage, Apothecary, Beachy Bohemian, Tiny Home on the Coast, Tiny Home and Garden, Rustic Tiny Home, Tiny Home and Garden, Tiny Traveling Farmhouse, Live/Work Tiny Home, Tiny Home, Big Outdoors, Tiny Craftsman Home, Tiny Replica Home, Tiny Home of Zen, Tiny Adventure Home, Modern Mountain, Texas Tiny Home, Vintage Glam, Emerald, Northwest Haven, Vintage, Family of Four, Aerodynamic, Craftsman, Lake Tahoe, Modern, Luxurious, Rocky Mountain, Midcentury Modern, Southern Charm.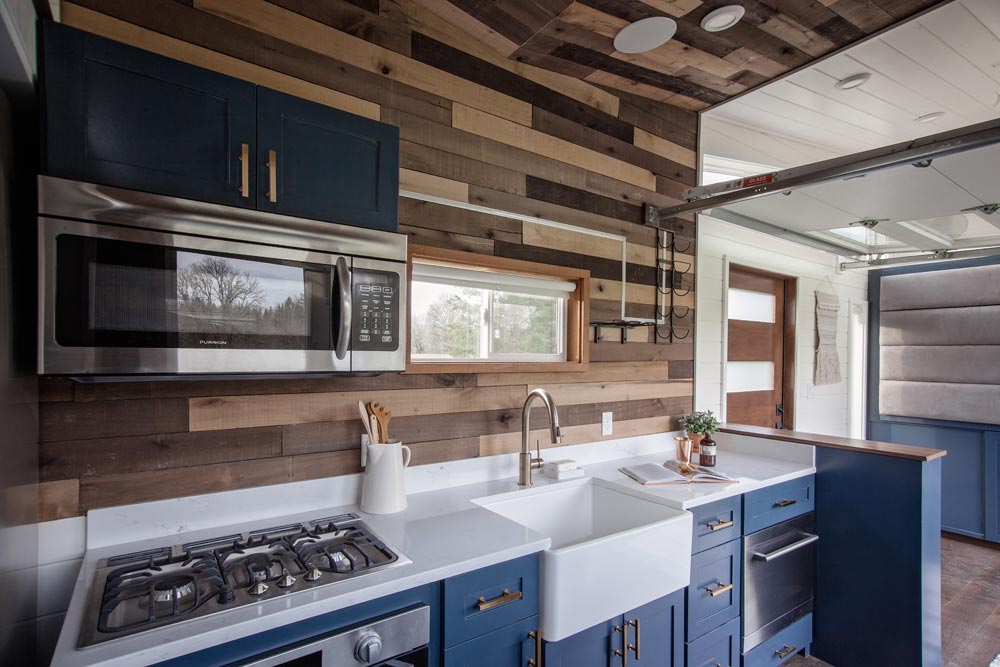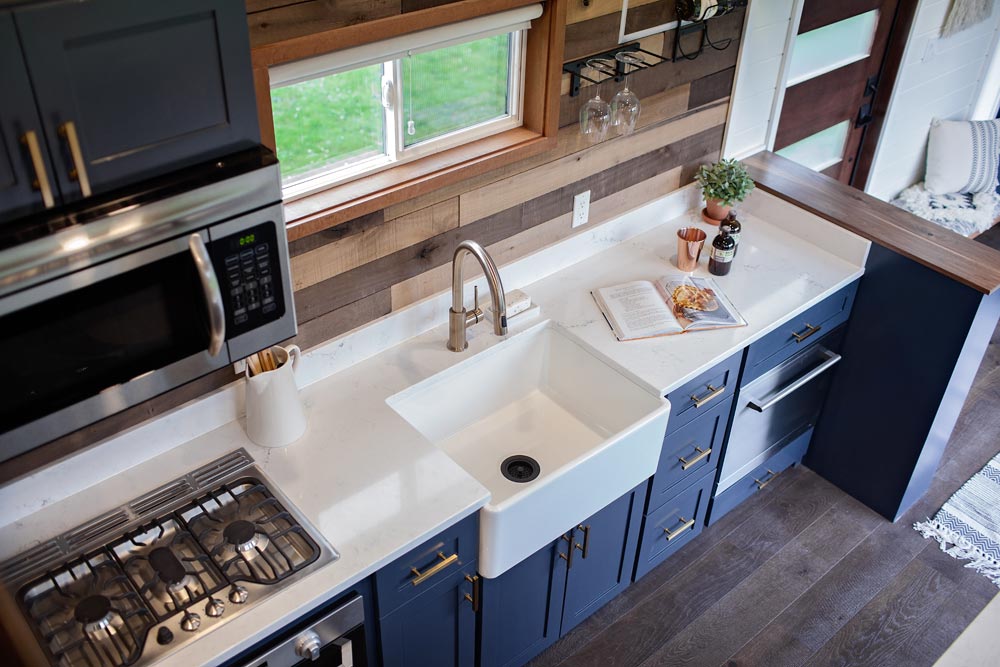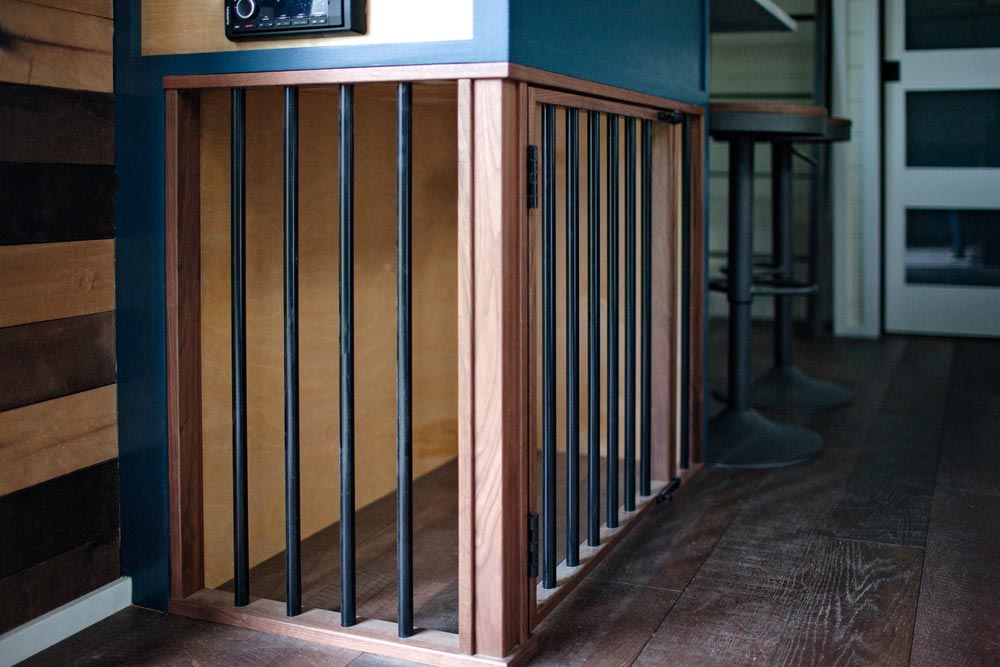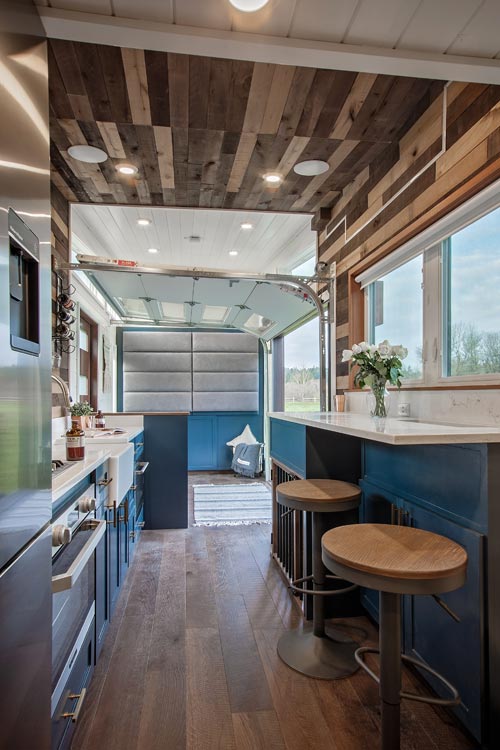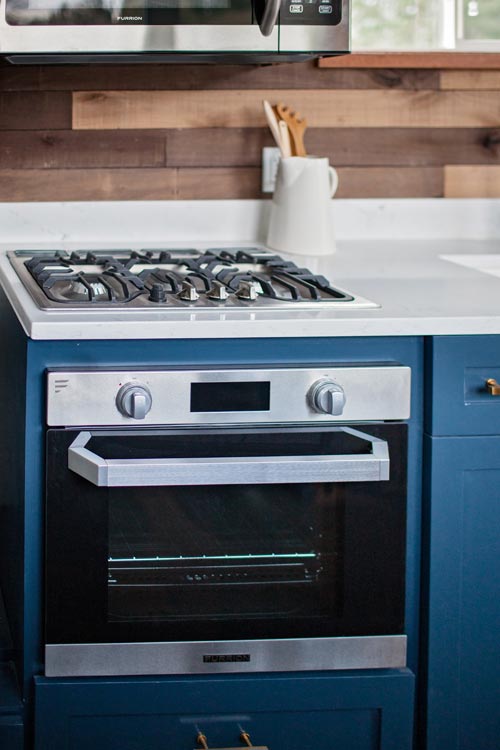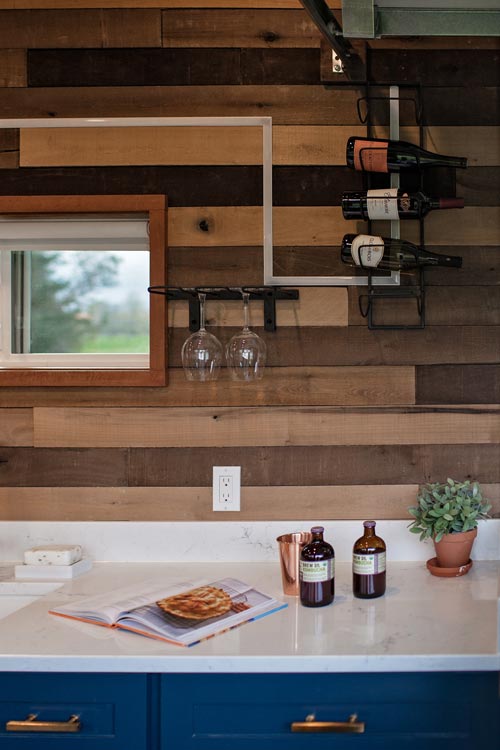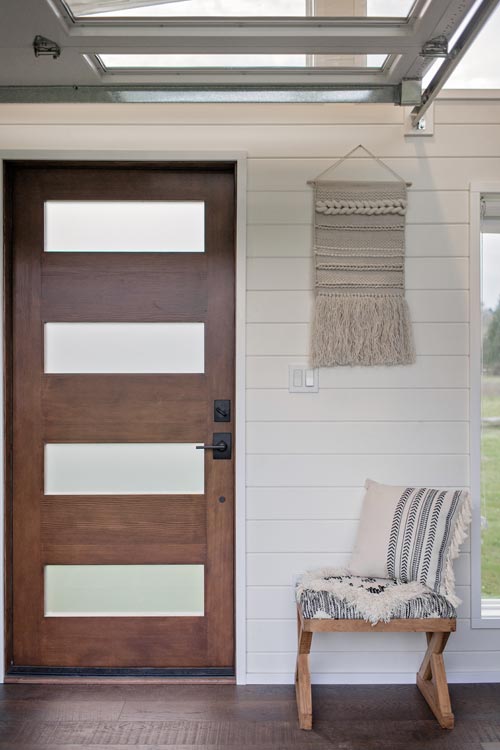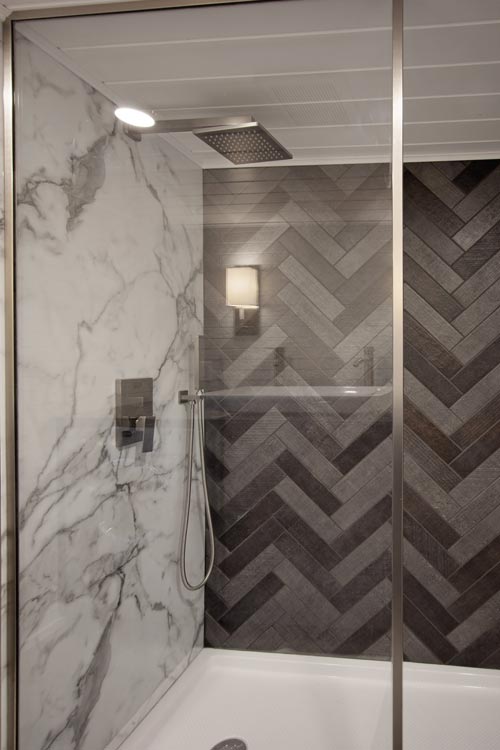 Images © Tiny Heirloom
Follow Tiny Living on Facebook, Pinterest, and Instagram to get our latest tiny house updates!