This rustic, whimsical tiny house was built by Tiny Heirloom for an entrepreneur in Bend, Oregon. The creative workspace includes a rooftop deck where she can work or relax while enjoying her surroundings.
The Rustic Tiny Home's exterior mixes natural and painted wood siding and has a unique roofline with the rooftop deck in the center.
Inside the tiny house on wheels is a main floor bedroom with partial wall for privacy and a guest bedroom loft large enough for two twin beds. There is a large skylight over the bedroom loft.
The kitchen has a white apron sink, electric cooktop, and wine cooler. Next to the kitchen counter is a bar height table and two bar stools.
The Rustic Tiny Home was featured in Season 2, Episode 8 of DIY Network's Tiny Luxury.
Also available from Tiny Heirloom: Hawaii House, Archway Tiny Home, Tudor House, Kentucky Donut Shop, Theater Home, Tiny Traveling Dream Home, Vantage, Apothecary, Beachy Bohemian, Tiny Home on the Coast, Tiny Home and Garden, Rustic Tiny Home, Tiny Home and Garden, Tiny Traveling Farmhouse, Live/Work Tiny Home, Tiny Home, Big Outdoors, Tiny Craftsman Home, Tiny Replica Home, Tiny Home of Zen, Tiny Adventure Home, Modern Mountain, Texas Tiny Home, Vintage Glam, Emerald, Northwest Haven, Vintage, Family of Four, Aerodynamic, Craftsman, Lake Tahoe, Modern, Luxurious, Rocky Mountain, Midcentury Modern, Southern Charm.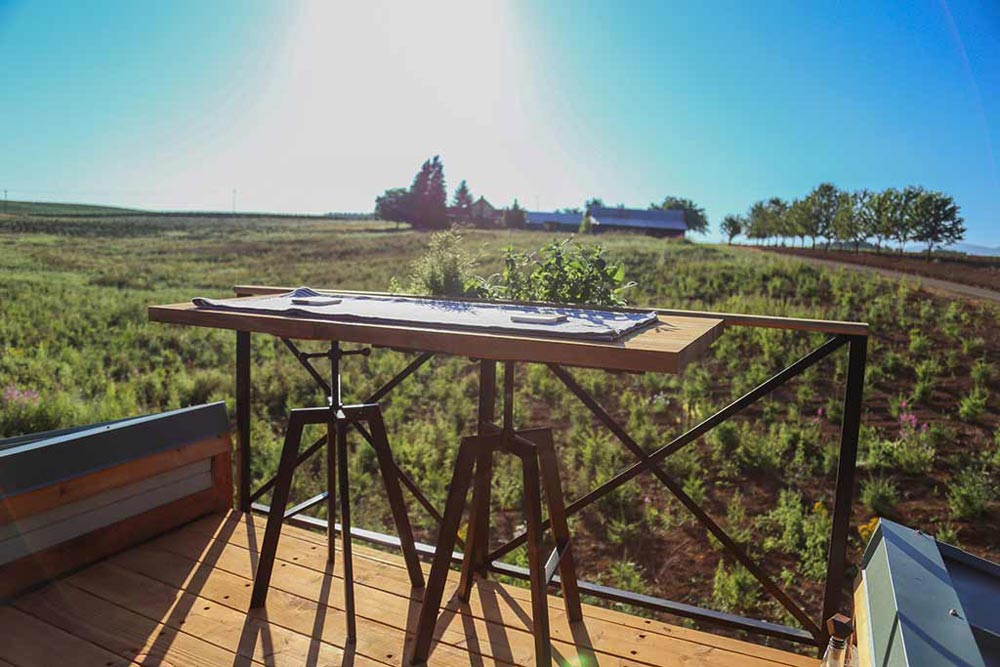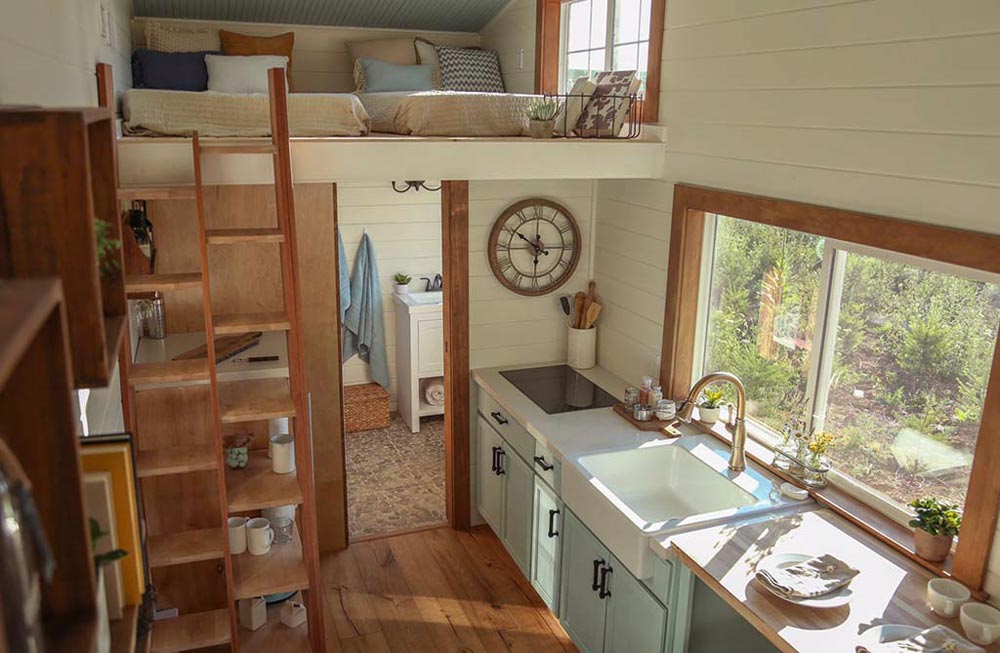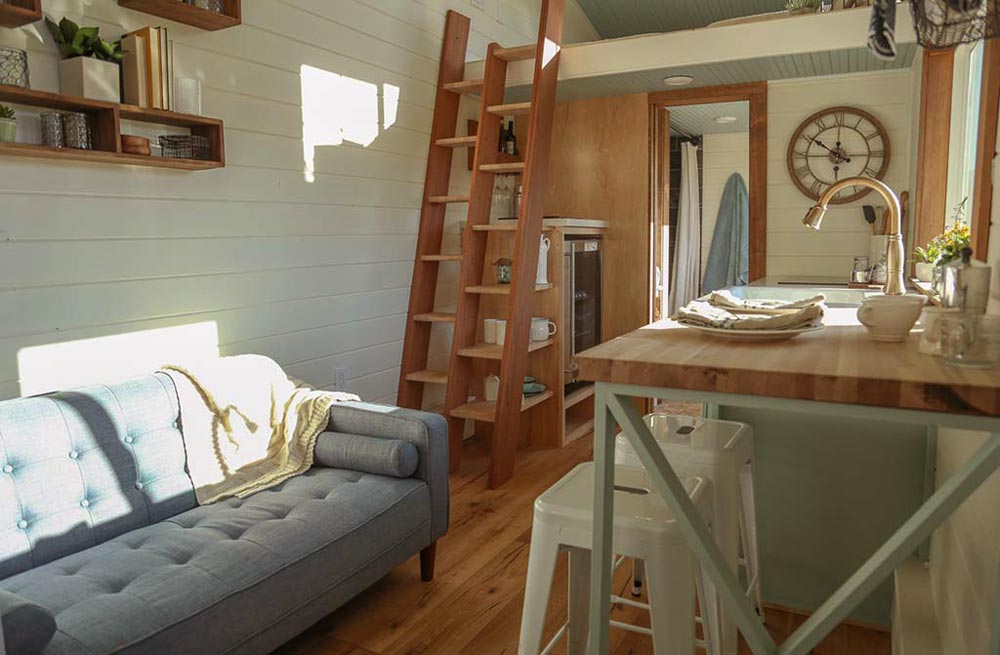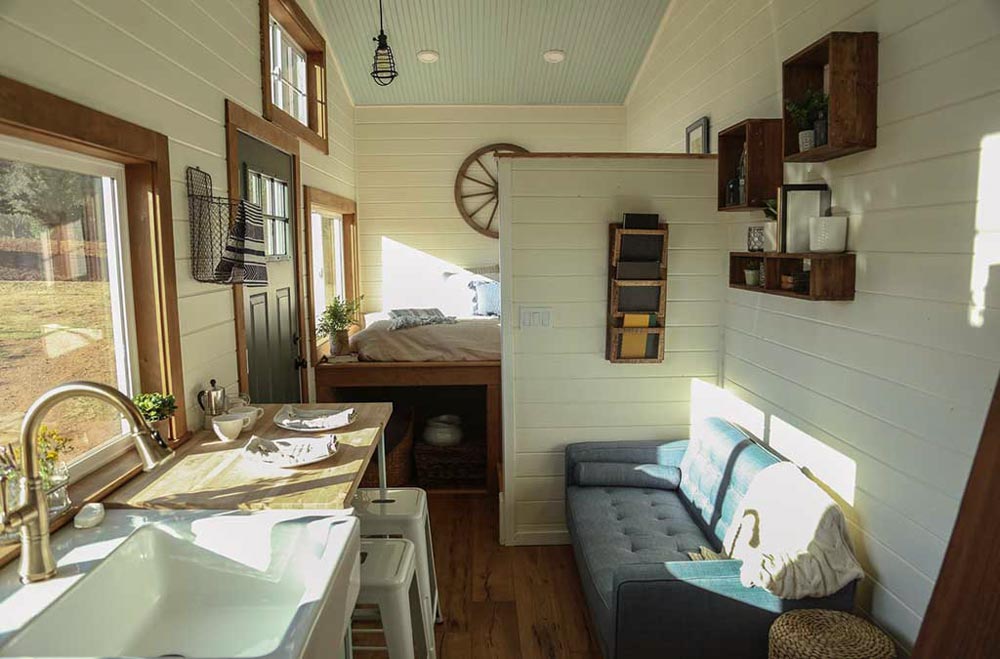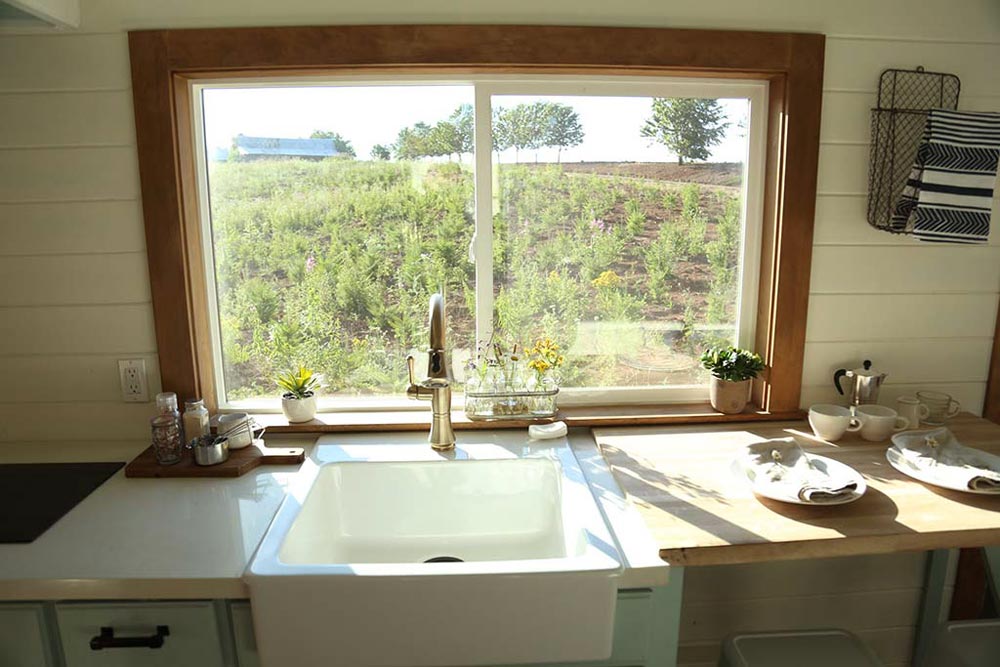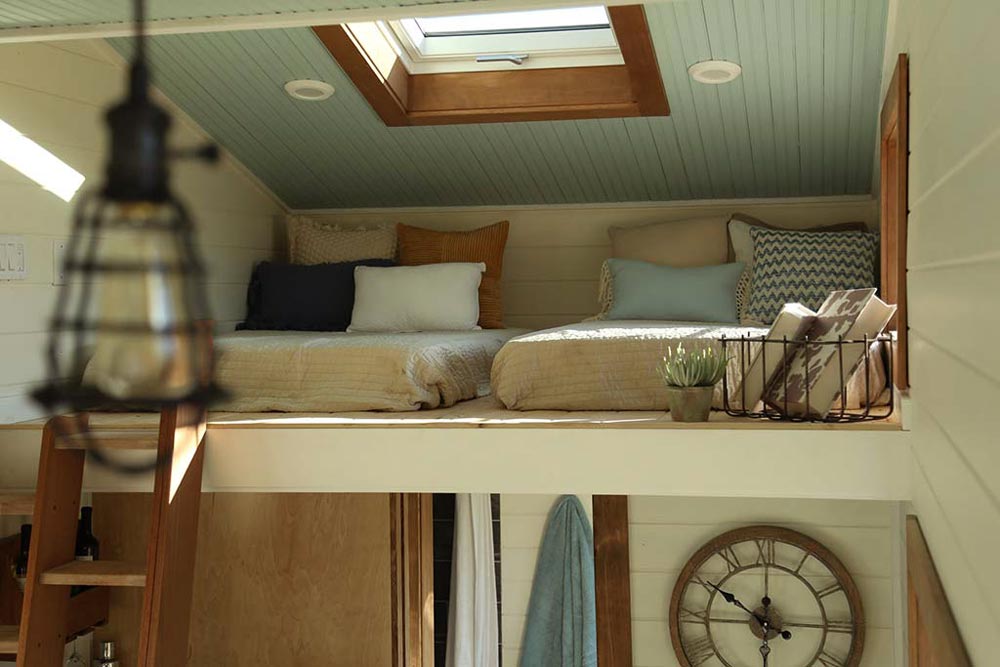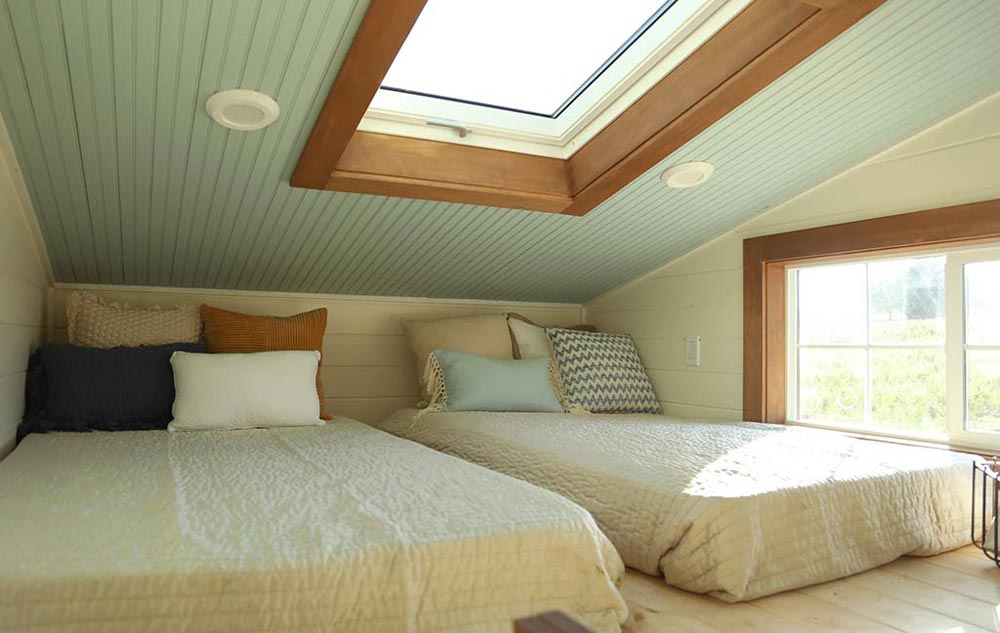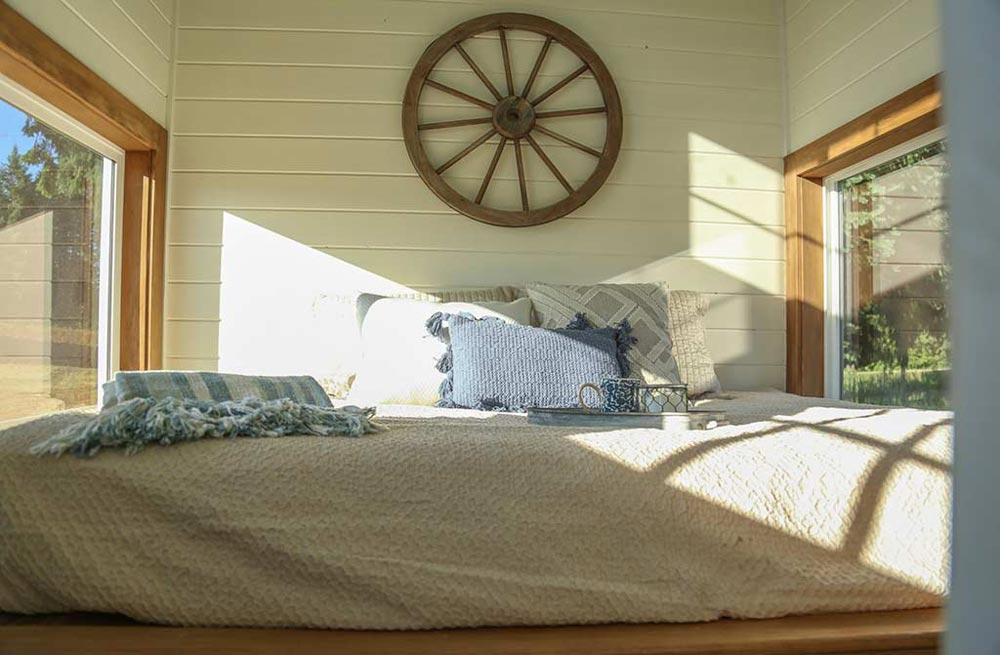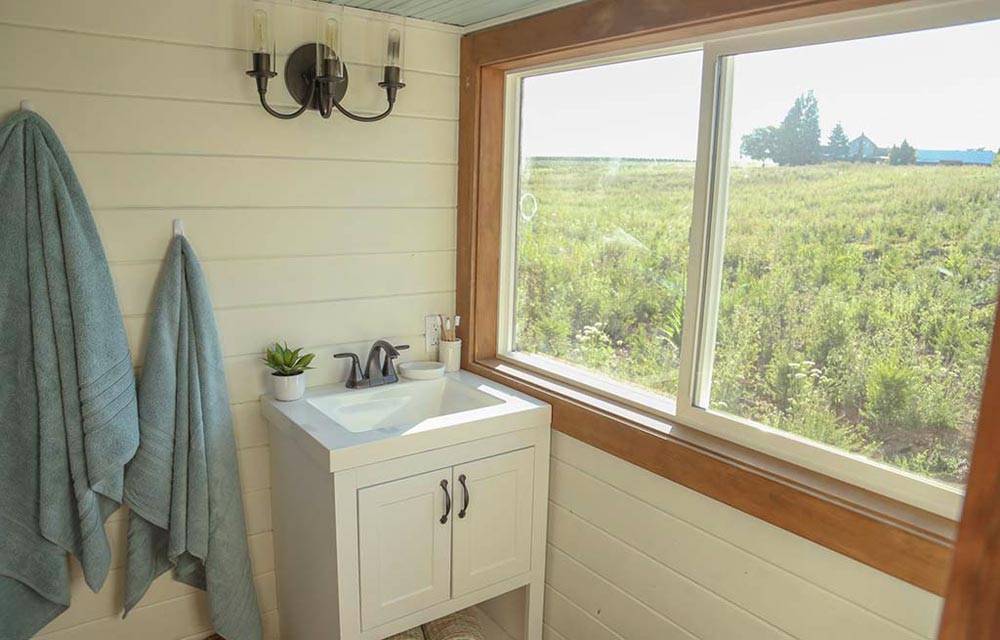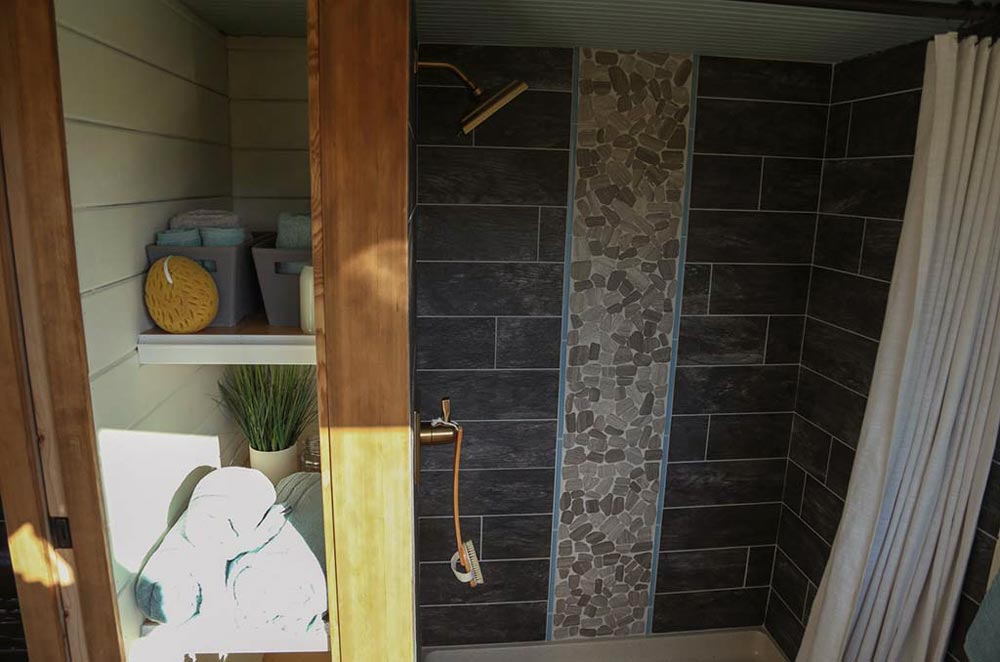 Images © Tiny Heirloom
Follow Tiny Living on Facebook, Pinterest, and Instagram to get our latest tiny house updates!