Built by Tiny Heirloom for their client, Karin, the Tiny Replica Home is a miniature version of her beach cottage. The tiny house on wheels will allow Karin and her granddaughter, Hale, to visit family and friends around the country.
The Tiny Replica Home has a baker's kitchen with stainless steel apron sink, gas cooktop, oven, and custom-built wine rack. There are two lofts, one with lighted storage stairs and the other is accessed by a ladder. Hardwood flooring is used throughout the main part of the house and herringbone tile is used in the bathroom. A table is located next to the living room couch.
In the bathroom is a vessel sink, marble backsplash, composting toilet, and washer/dryer combo.
Also available from Tiny Heirloom: Hawaii House, Archway Tiny Home, Tudor House, Kentucky Donut Shop, Theater Home, Tiny Traveling Dream Home, Vantage, Apothecary, Beachy Bohemian, Tiny Home on the Coast, Tiny Home and Garden, Rustic Tiny Home, Tiny Home and Garden, Tiny Traveling Farmhouse, Live/Work Tiny Home, Tiny Home, Big Outdoors, Tiny Craftsman Home, Tiny Replica Home, Tiny Home of Zen, Tiny Adventure Home, Modern Mountain, Texas Tiny Home, Vintage Glam, Emerald, Northwest Haven, Vintage, Family of Four, Aerodynamic, Craftsman, Lake Tahoe, Modern, Luxurious, Rocky Mountain, Midcentury Modern, Southern Charm.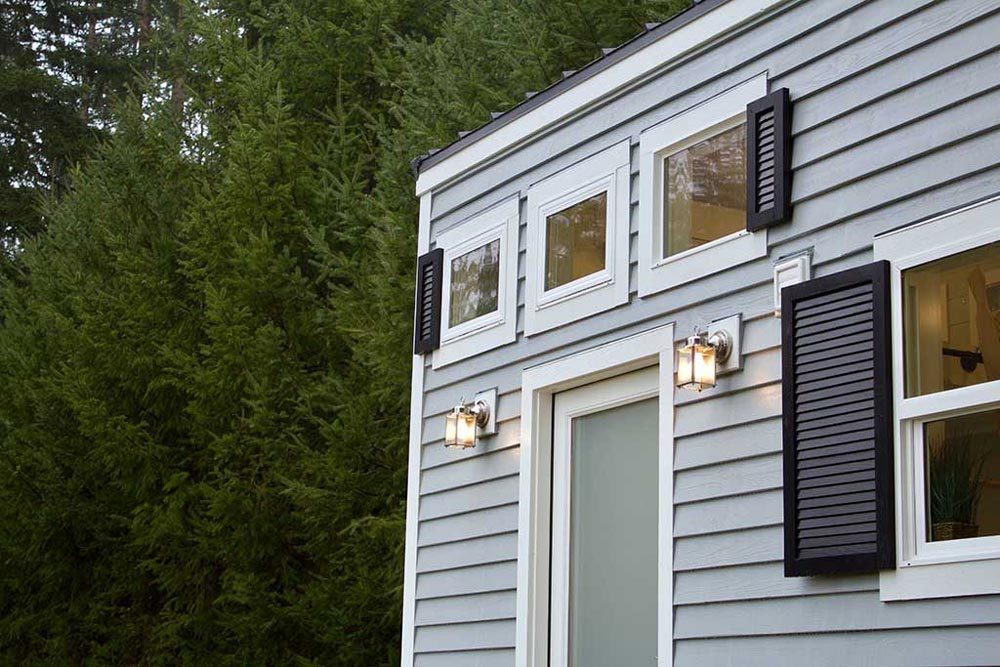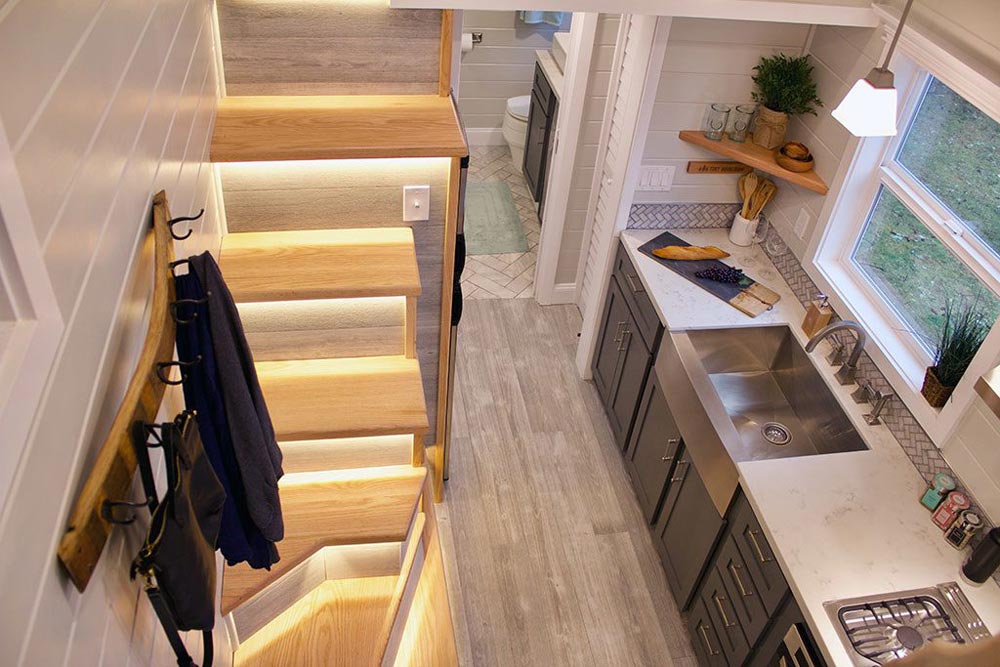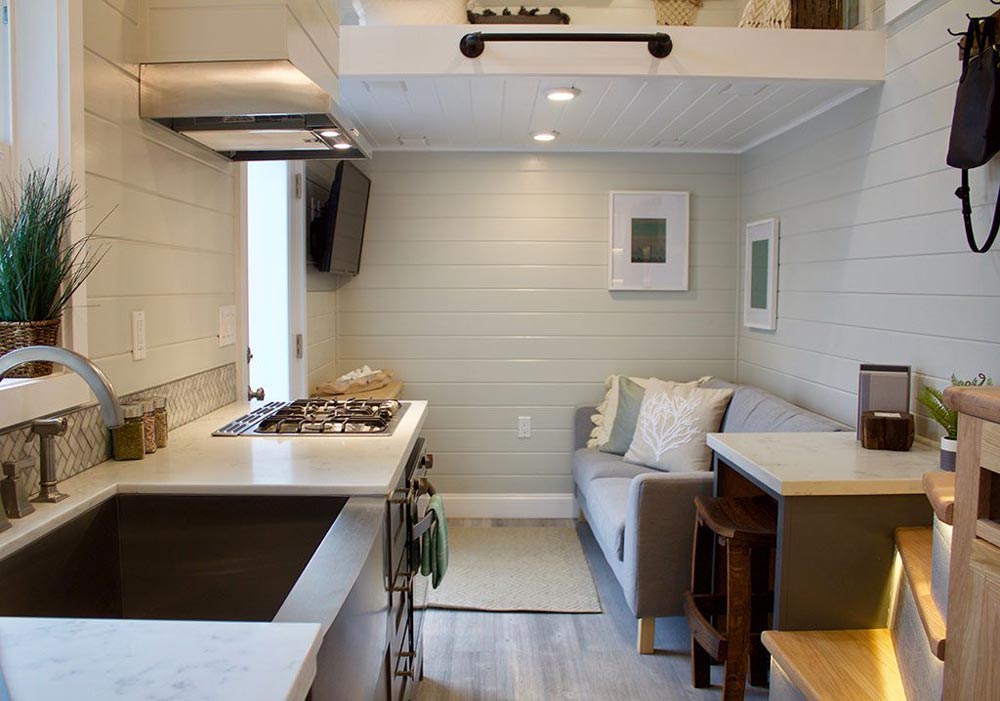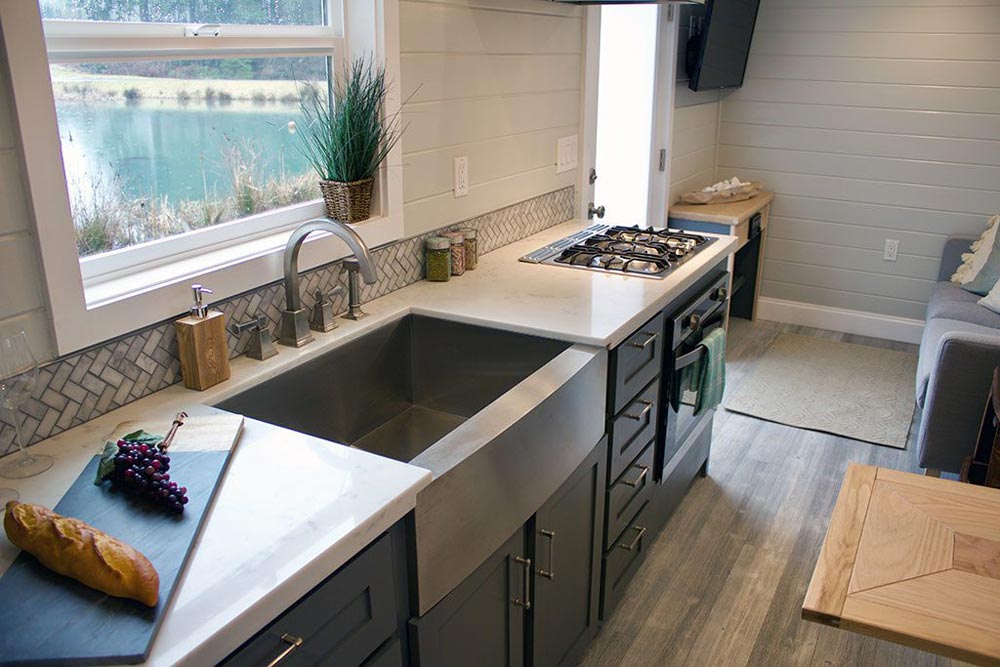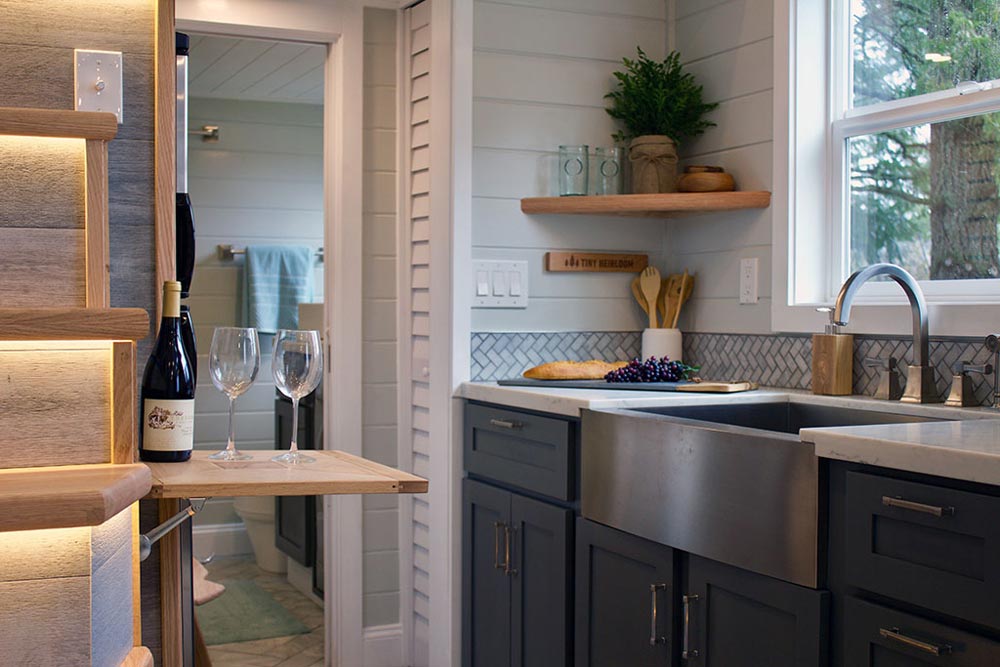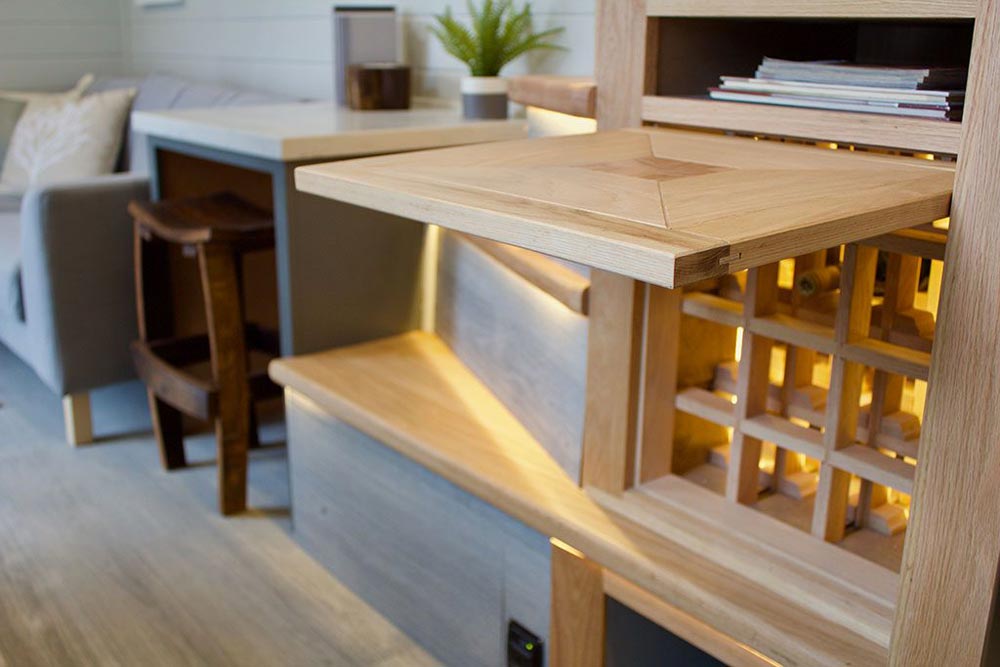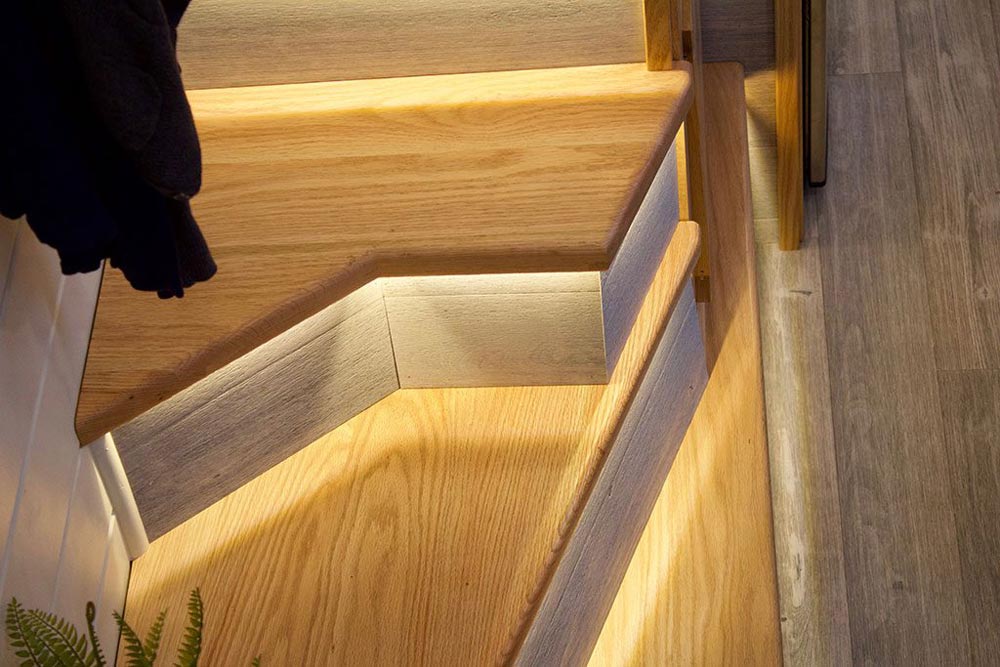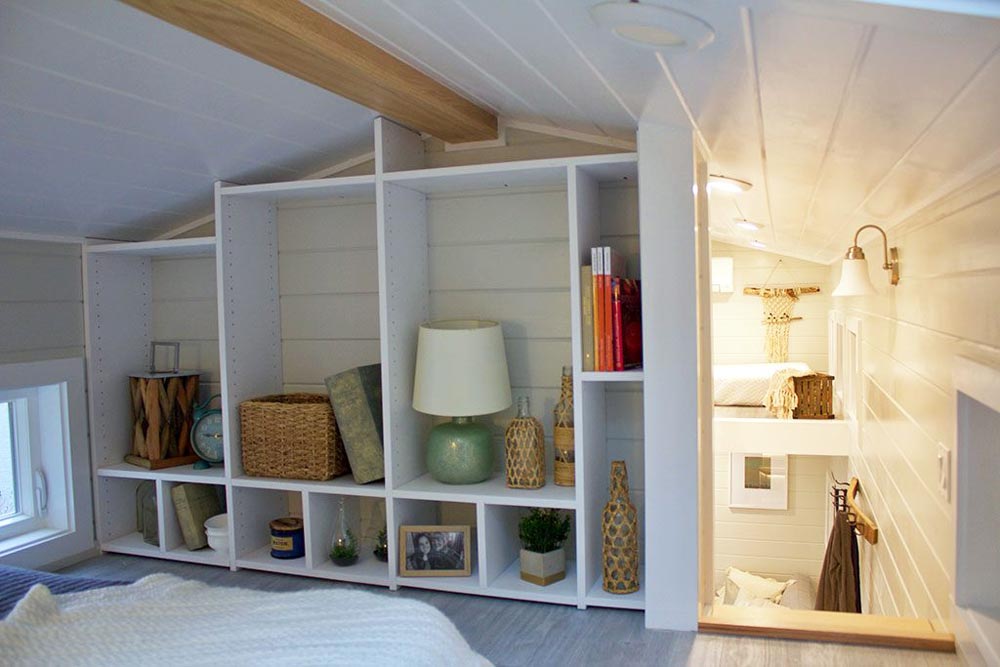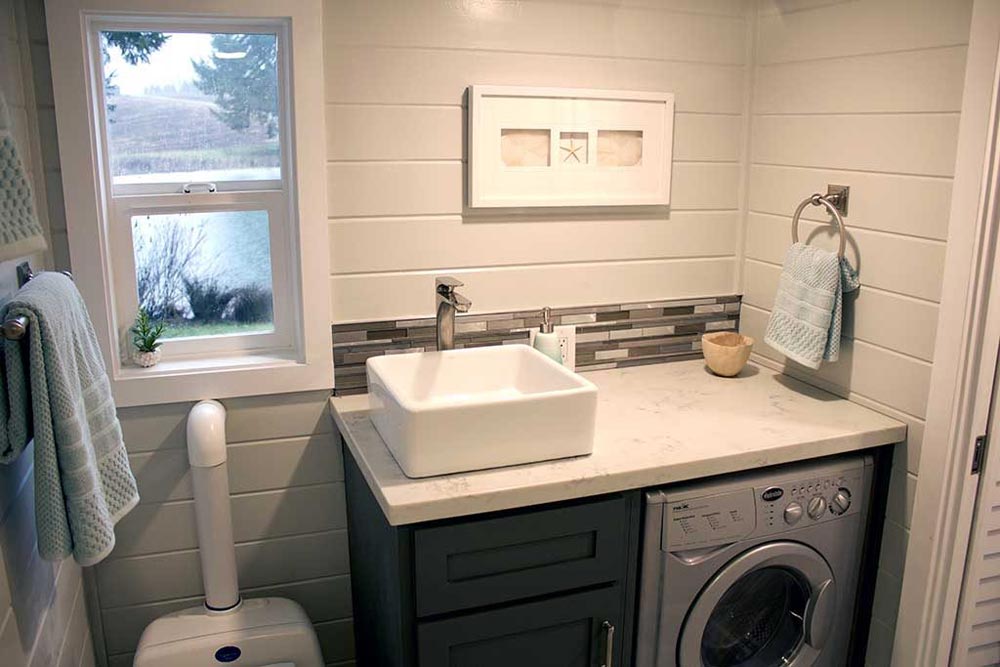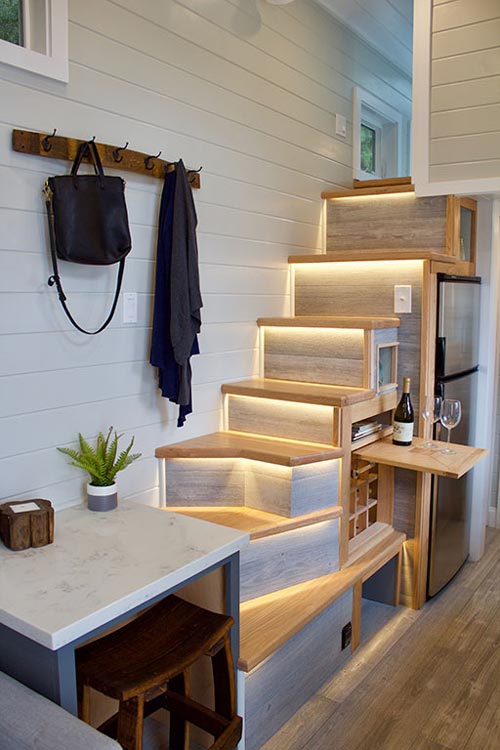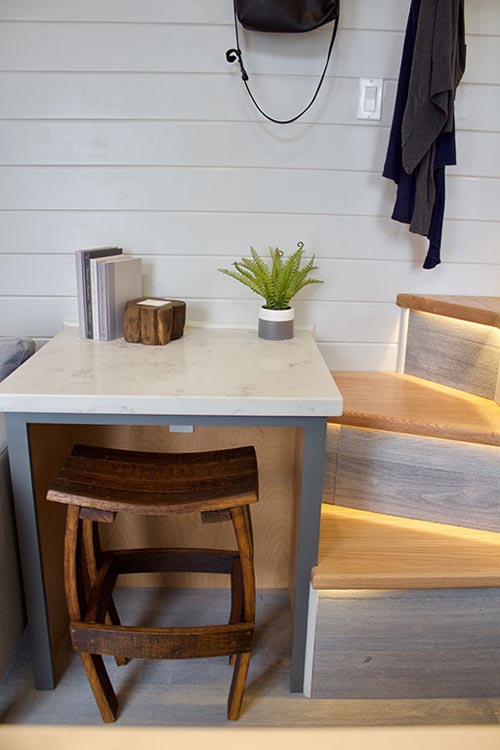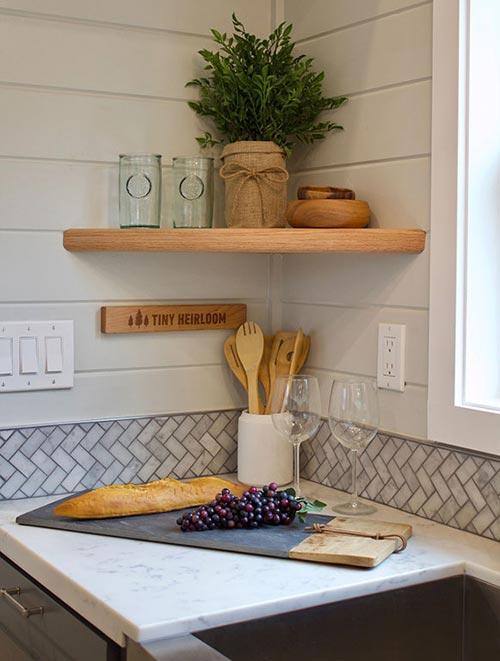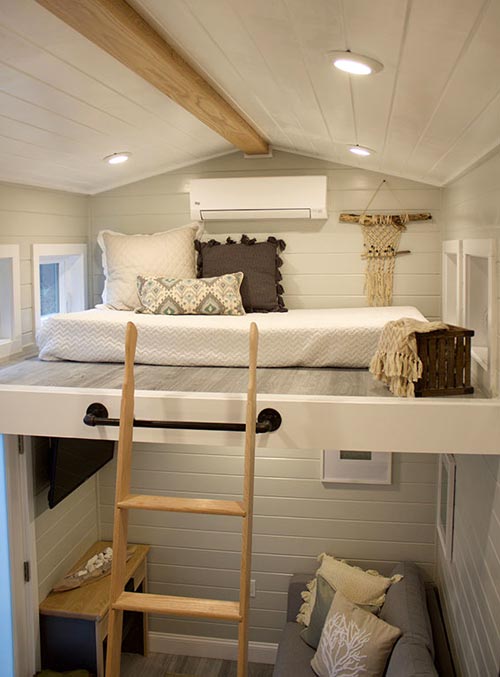 Images © Tiny Heirloom
Follow Tiny Living on Facebook, Pinterest, and Instagram to get our latest tiny house updates!