Dreaming of traveling the world while running their home business, environmental entrepreneurs Paty and Diego enlisted the Tiny Heirloom team to build an eco-friendly tiny home. The modern house features a rooftop deck with a sustainable grass alternative.
Inside the Live/Work Tiny Home is a home office, bedroom loft, storage loft, and an L-shaped kitchen with 3-burner cooktop and full size refrigerator. Bamboo wood accents are used throughout the house.
The bedroom loft features an accent wall and skylight. The bathroom includes a large soaking tub with rainfall shower head, modern vanity, and a floor-to-ceiling shelving unit.
The Live/Work Tiny Home was featured in Season 2, Episode 5 of DIY Network's Tiny Luxury.
Also available from Tiny Heirloom: Hawaii House, Archway Tiny Home, Tudor House, Kentucky Donut Shop, Theater Home, Tiny Traveling Dream Home, Vantage, Apothecary, Beachy Bohemian, Tiny Home on the Coast, Tiny Home and Garden, Rustic Tiny Home, Tiny Home and Garden, Tiny Traveling Farmhouse, Live/Work Tiny Home, Tiny Home, Big Outdoors, Tiny Craftsman Home, Tiny Replica Home, Tiny Home of Zen, Tiny Adventure Home, Modern Mountain, Texas Tiny Home, Vintage Glam, Emerald, Northwest Haven, Vintage, Family of Four, Aerodynamic, Craftsman, Lake Tahoe, Modern, Luxurious, Rocky Mountain, Midcentury Modern, Southern Charm.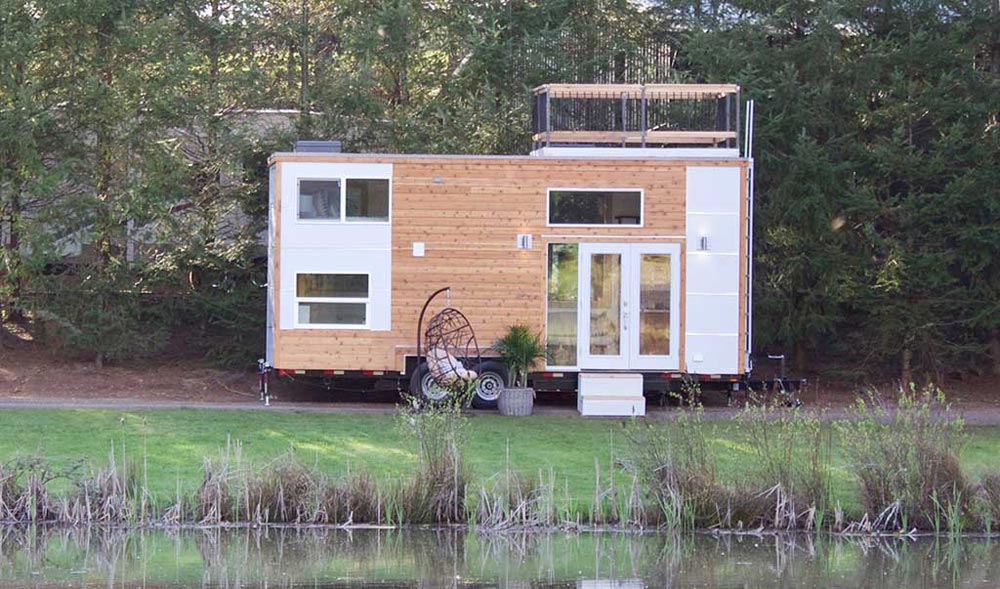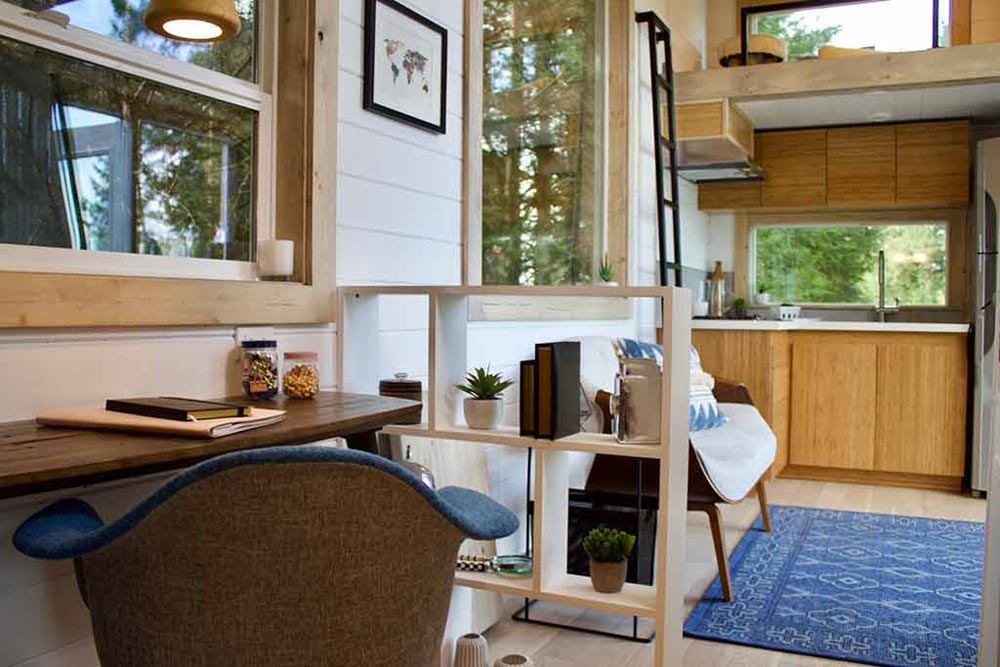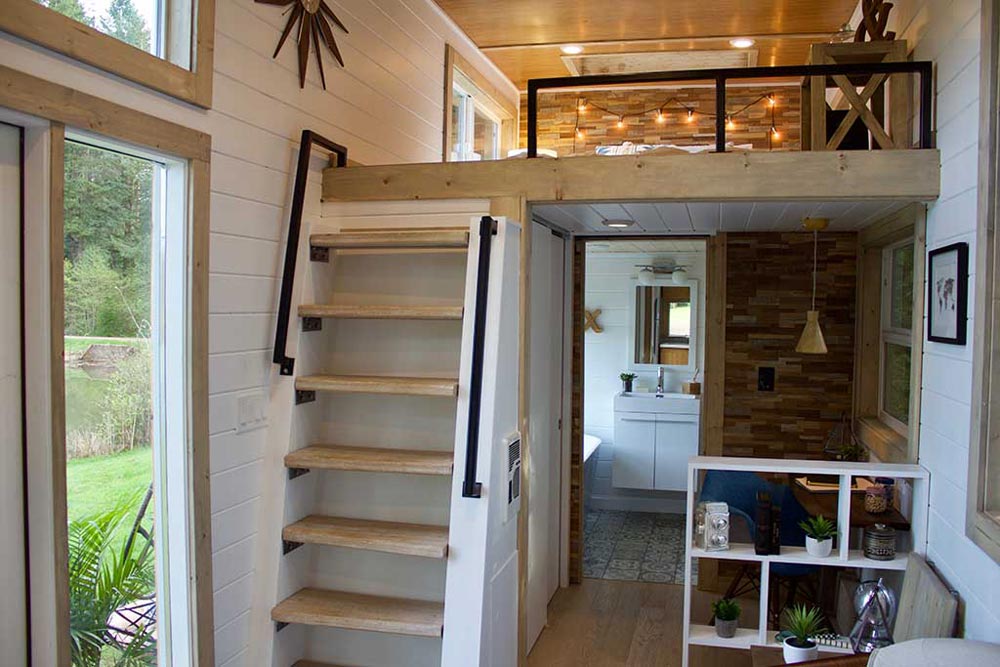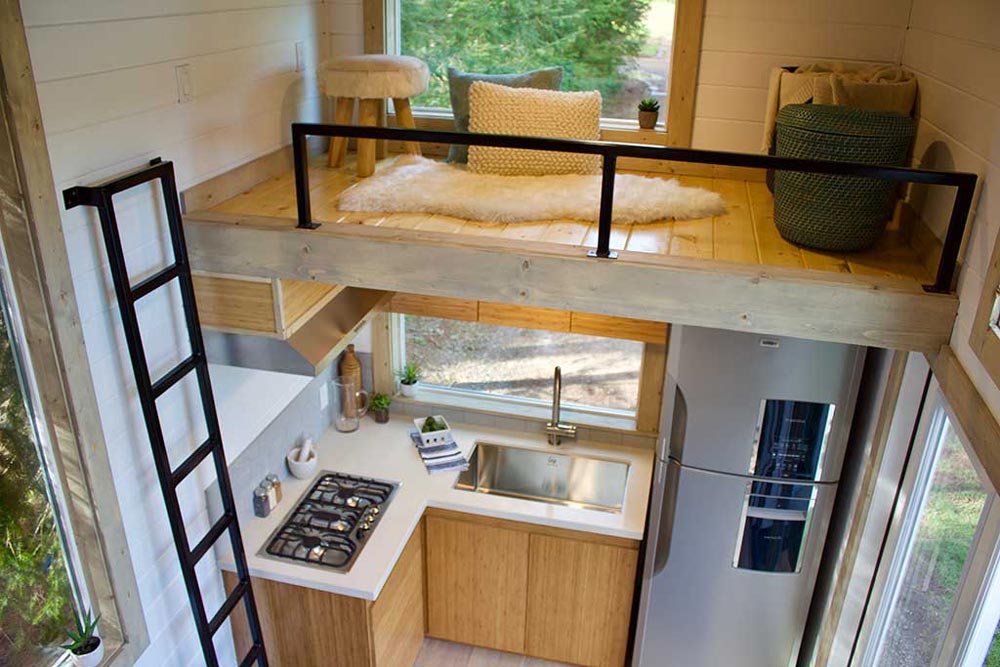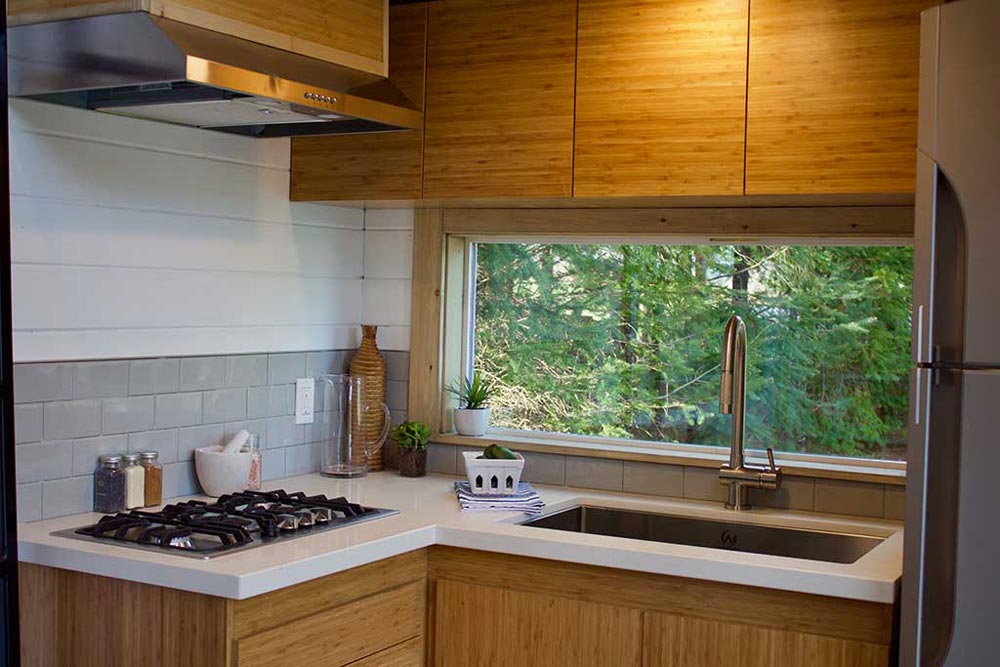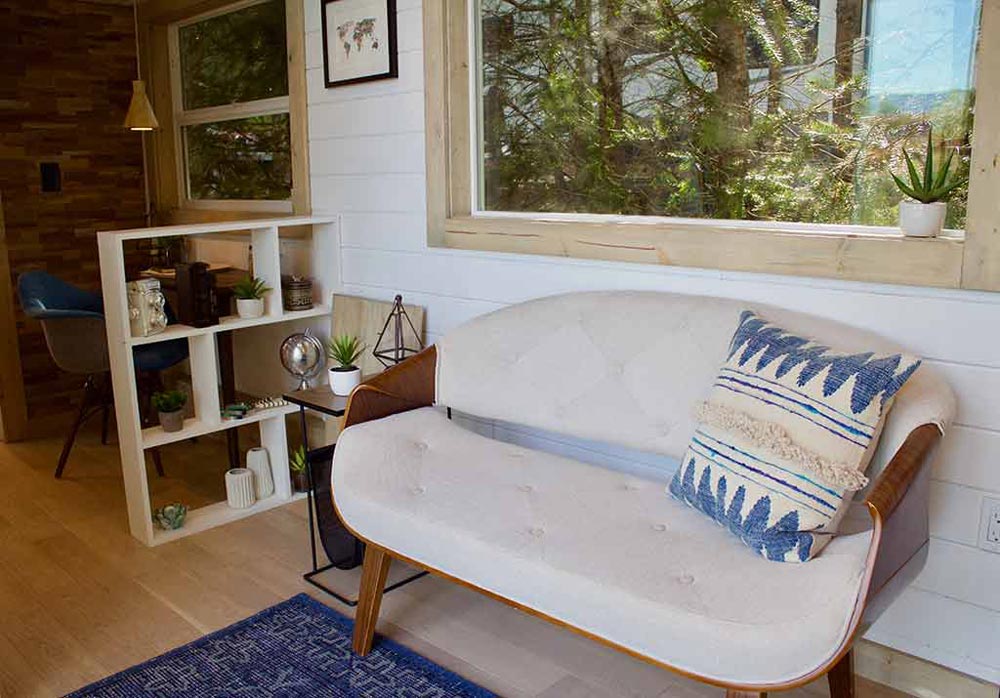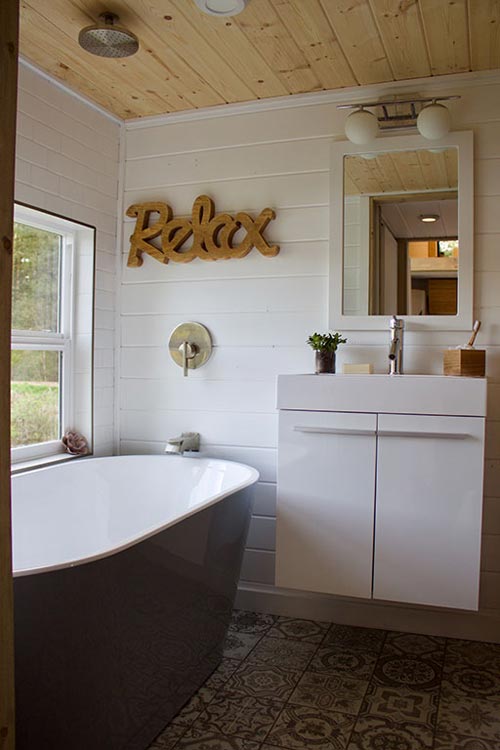 Images © Tiny Heirloom
Follow Tiny Living on Facebook, Pinterest, and Instagram to get our latest tiny house updates!