The Southern Charm was built by Tiny Heirloom for their client, Nancy, a Mississippi native that dreamed of a Southern cottage-inspired tiny home.  This 250-square-foot tiny home features tongue and groove white walls with dark wood trim and charming Southern touches.
The team at Tiny Heirloom created their largest 75-square-foot bedroom loft to date and a multi-functional kitchen table that converts to a queen size bed at the push of a button.
Tiny Heirloom is featured in the TV show Tiny Luxury, that airs on HGTV and DIY Network.
Also available from Tiny Heirloom: Vintage Glam, Emerald, Northwest Haven, Vintage, Family of Four, Aerodynamic, Craftsman, Modern, Lake Tahoe, Luxurious, Midcentury Modern, Hawaii House, Rocky Mountain.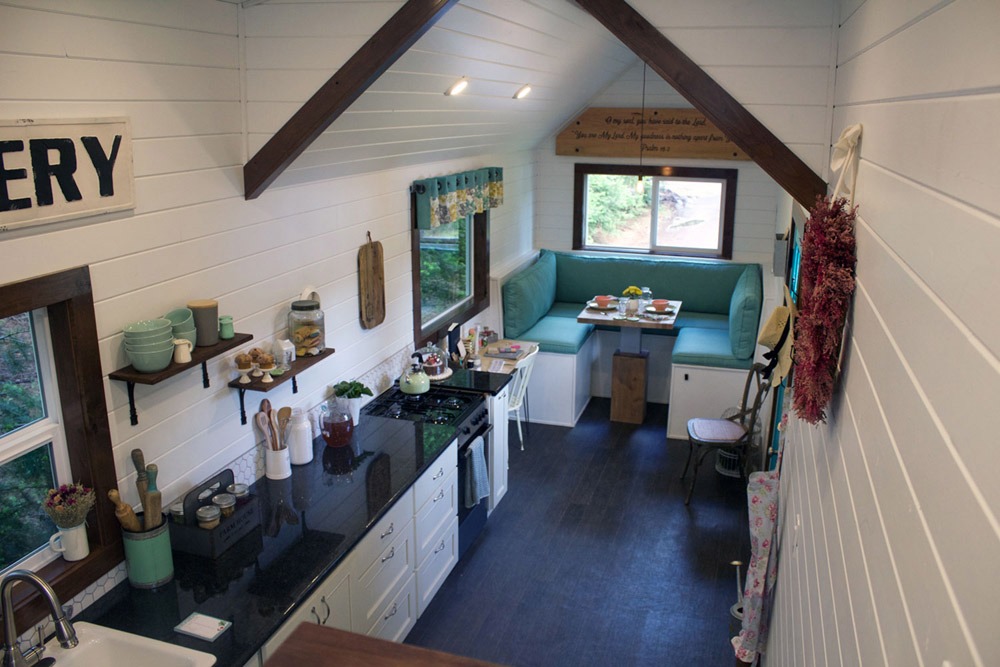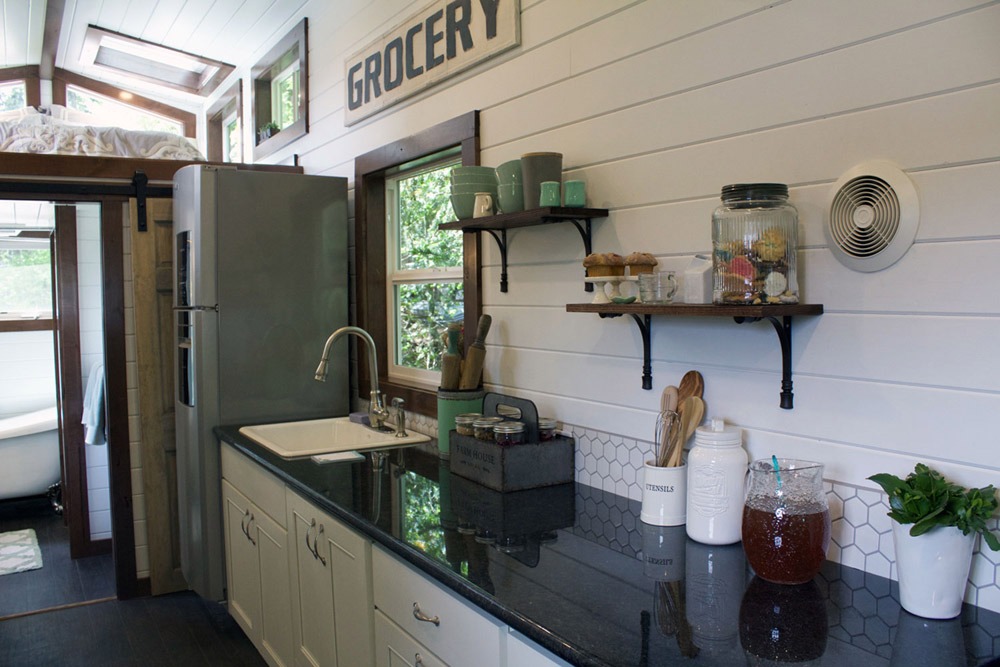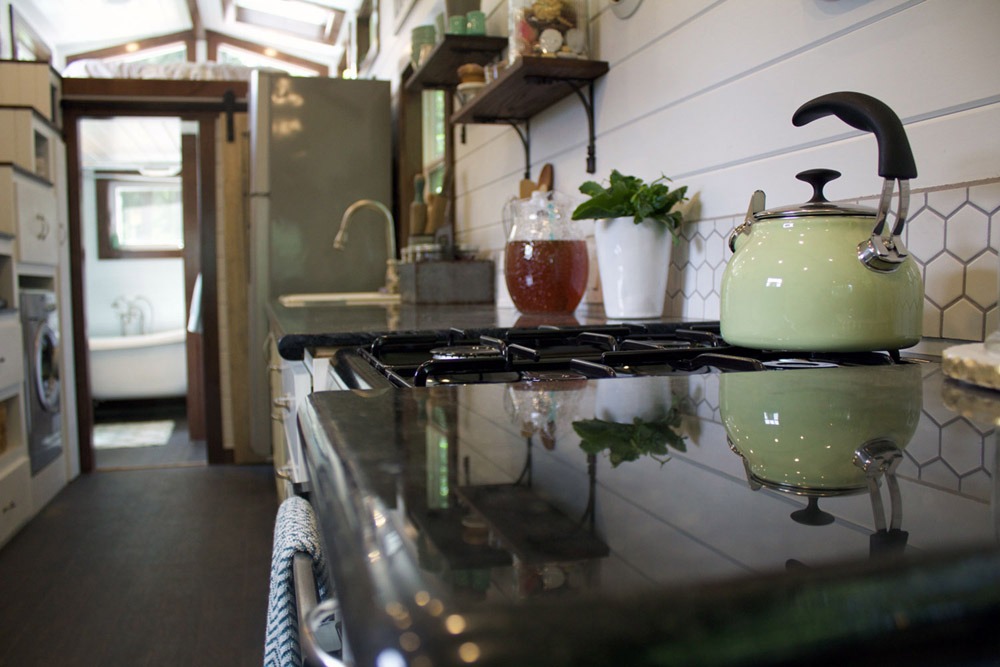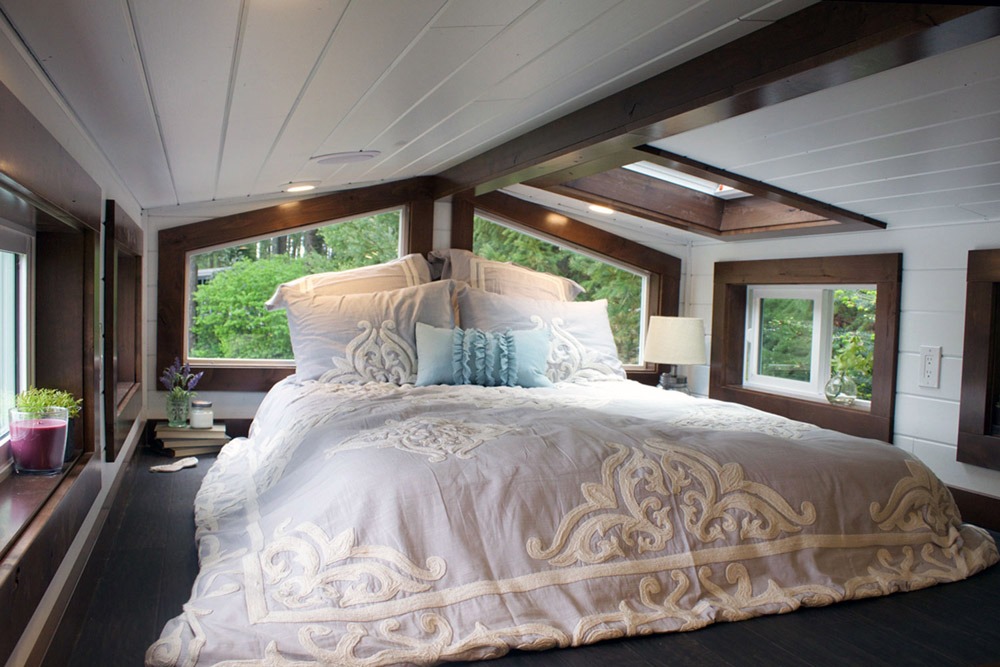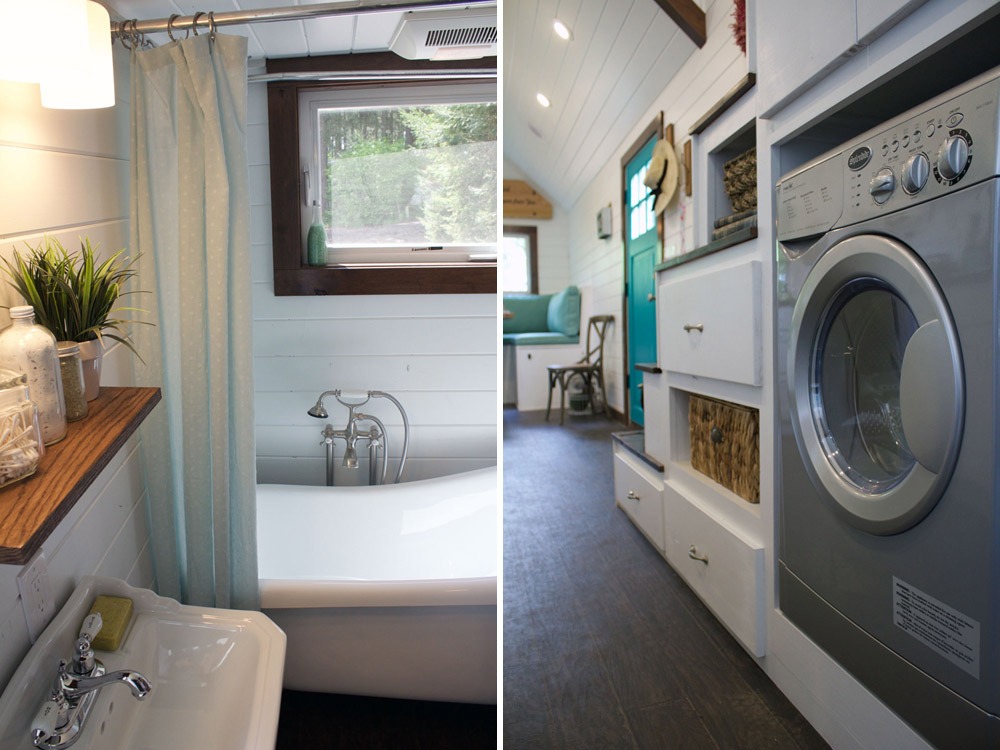 Images © Tiny Heirloom
Follow Tiny Living on Facebook, Pinterest, and Instagram to get our latest tiny house updates!
Subscribe To Tiny Living
Receive our weekly newsletters with all the latest tiny house updates!
Give it a try, you can unsubscribe anytime.