Tiny Heirloom, the builders behind the TV show Tiny Luxury, designed and built this 24-foot-long tiny house named "Emerald."
The galley kitchen comes with granite countertops, a large single basin sink, a freestanding range, and a stainless steel refrigerator. Lower cabinets provide abundant storage and upper shelving provides an open feel. The dining nook with butcher block table and benches sits nicely in front of a window to provide a view of wherever you take this tiny house.
Three skylights and windows throughout provide plenty of natural light.
The bedroom loft is large enough for a queen size mattress and on the other side of the house is a storage loft. There are also two large closets, one with a washer/dryer combo.
Also available from Tiny Heirloom: Vintage Glam, Northwest Haven, Vintage, Family of Four, Aerodynamic, Craftsman, Lake Tahoe, Modern, Luxurious, Rocky Mountain, Midcentury Modern, Hawaii House, Southern Charm.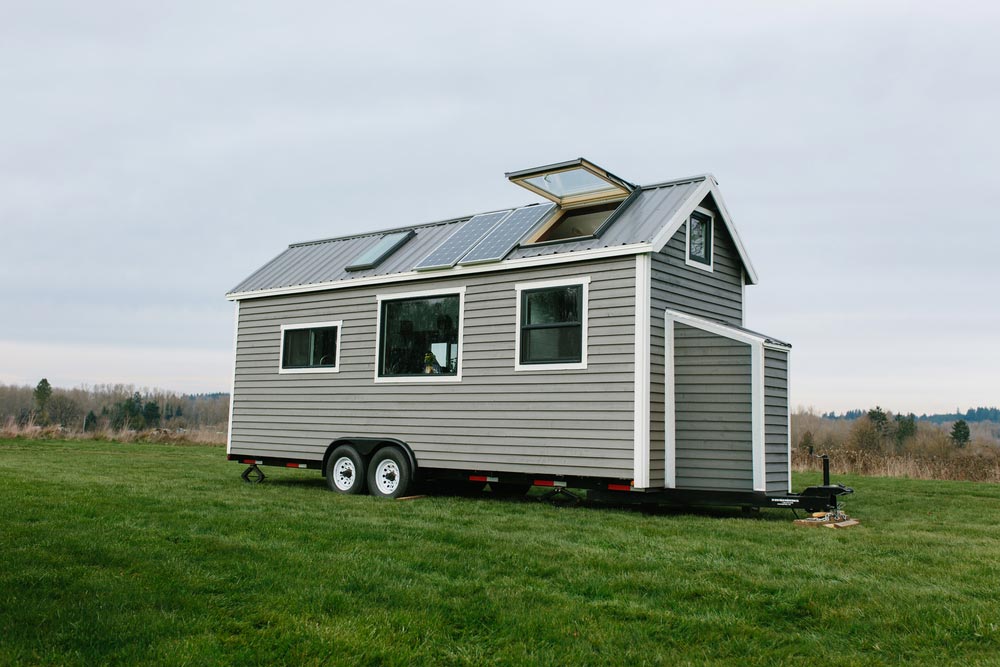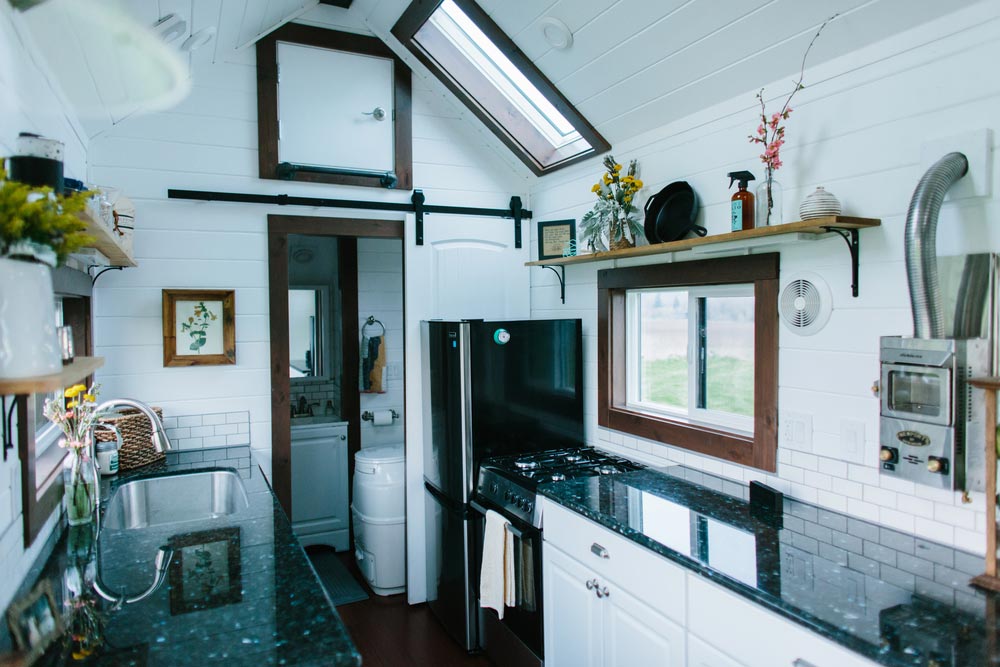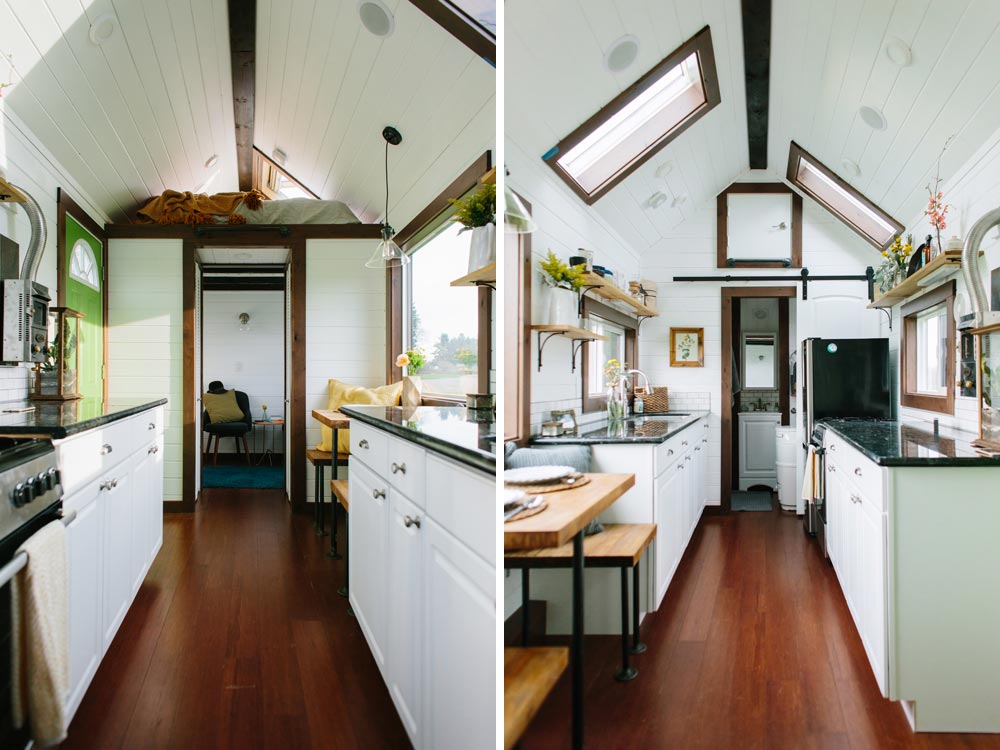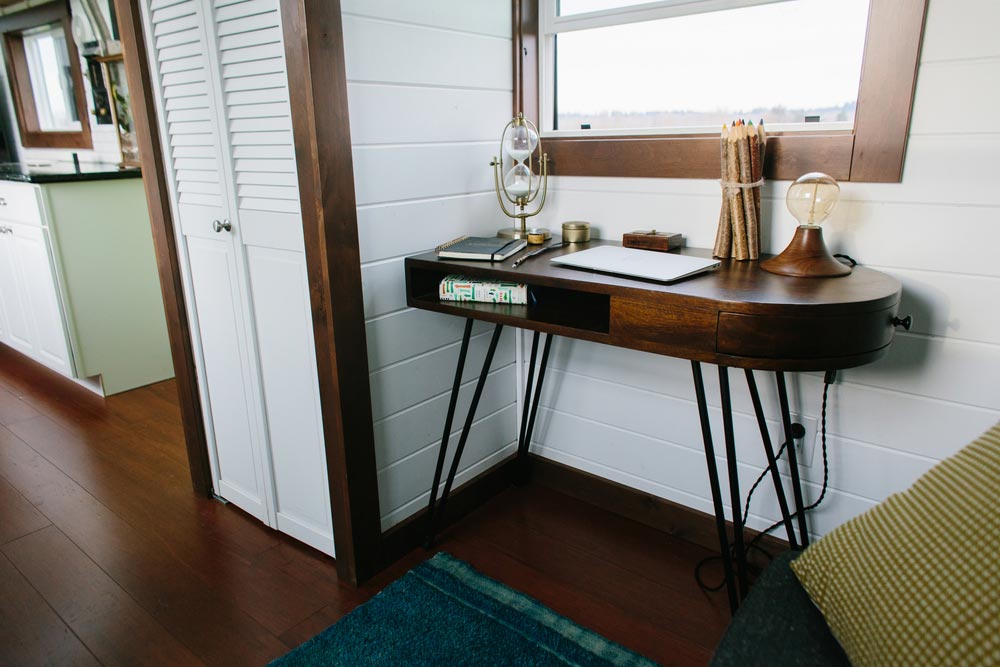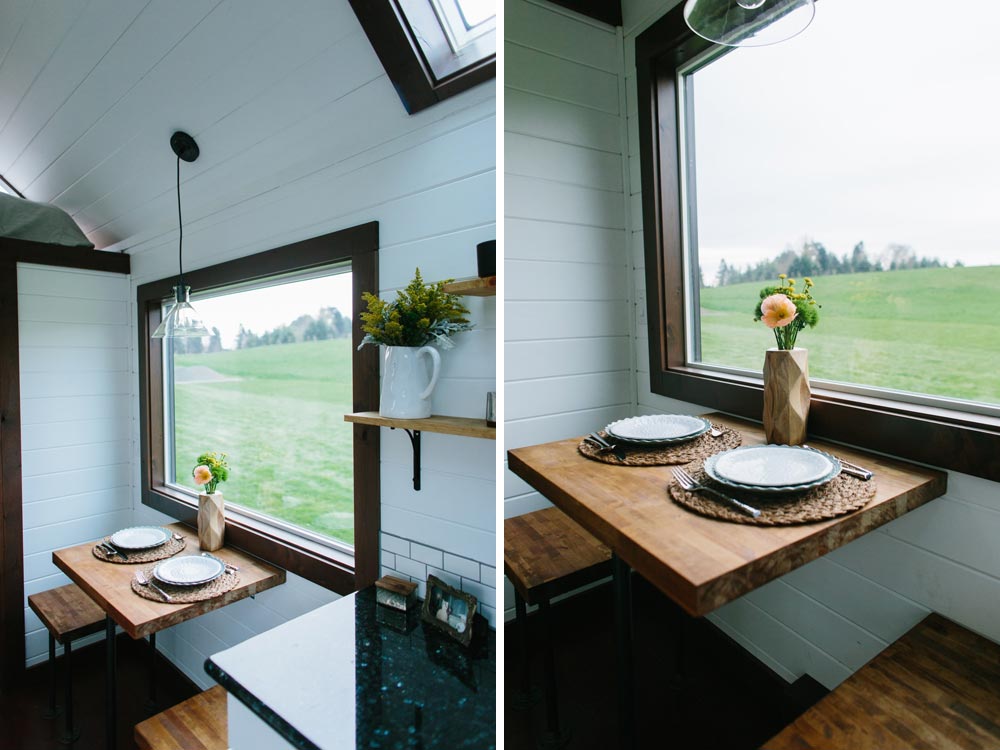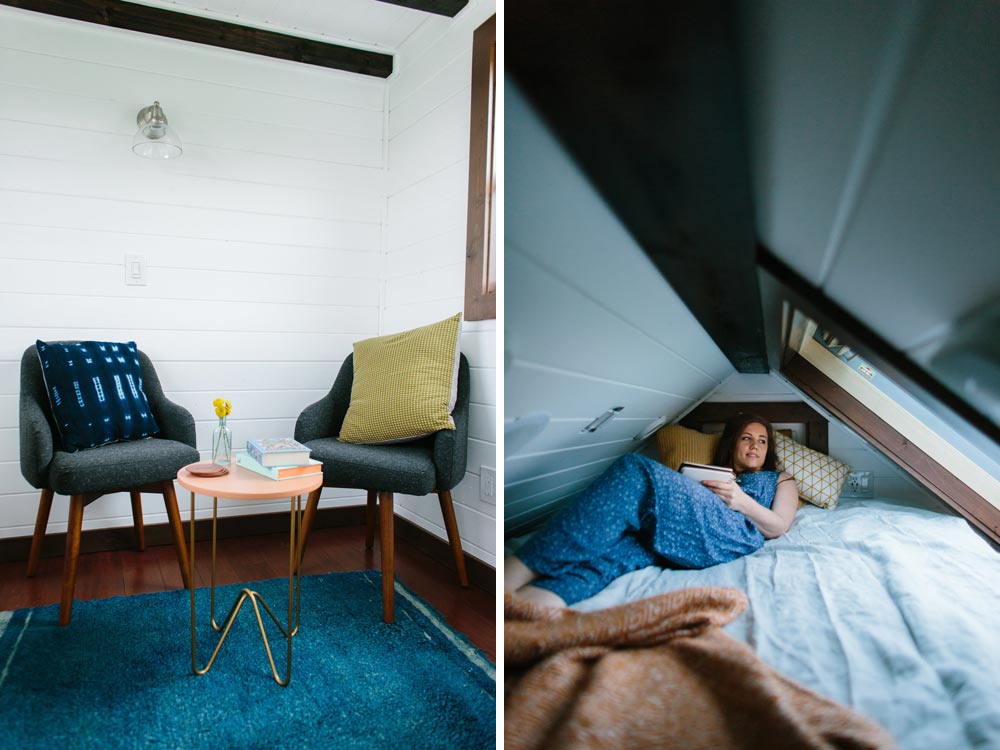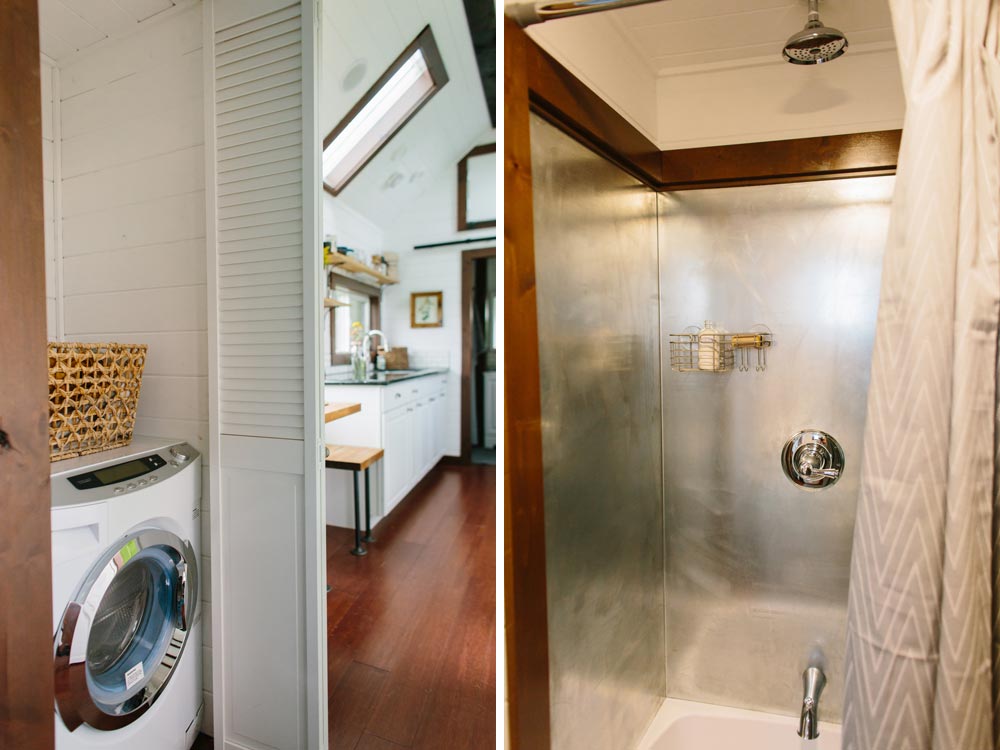 Images © Tiny Heirloom
Follow Tiny Living on Facebook, Pinterest, and Instagram to get our latest tiny house updates!
Subscribe To Tiny Living
Receive our weekly newsletters with all the latest tiny house updates!
Give it a try, you can unsubscribe anytime.