To kick off the second season of Tiny Luxury, Tiny Heirloom built the Tiny Home of Zen for their clients' two kids, Lauren and Quinn. The Tiny Home of Zen provides a warm environment with clean white lines and high-end finishes. French doors and nine windows fill the space with natural light.
The tiny house is 24′ long and has a modern mix of black plywood sheeting and tongue-and-groove clear cedar siding with rich color variations. An alternating roofline makes room for a 100-square-foot rooftop deck.
Inside, Tiny Heirloom was able to create a zen, modern aesthetic using natural hickory flooring, Himalayan salt bricks with backlight across the main loft, and pine stained tongue-and-groove ceiling. The main loft is 80-square-feet and has privacy from the main part of the house. The second loft is 30-square-feet, allowing enough room for a full-size bed.
The 70-square-foot kitchen has 9 linear feet of quartz counter, a recessed stainless steel sink, and 30 cubic feet of storage space. Behind the kitchen is the stairway leading up to the main loft. The stairway has built-in bench seats and table made from tiger wood.
The bathroom has a 3′ walk-in shower with dark porcelain tile, slimline sink, and custom lighting.
The total price for the Tiny Home of Zen was $120,000.
Also available from Tiny Heirloom: Hawaii House, Archway Tiny Home, Tudor House, Kentucky Donut Shop, Theater Home, Tiny Traveling Dream Home, Vantage, Apothecary, Beachy Bohemian, Tiny Home on the Coast, Tiny Home and Garden, Rustic Tiny Home, Tiny Home and Garden, Tiny Traveling Farmhouse, Live/Work Tiny Home, Tiny Home, Big Outdoors, Tiny Craftsman Home, Tiny Replica Home, Tiny Home of Zen, Tiny Adventure Home, Modern Mountain, Texas Tiny Home, Vintage Glam, Emerald, Northwest Haven, Vintage, Family of Four, Aerodynamic, Craftsman, Lake Tahoe, Modern, Luxurious, Rocky Mountain, Midcentury Modern, Southern Charm.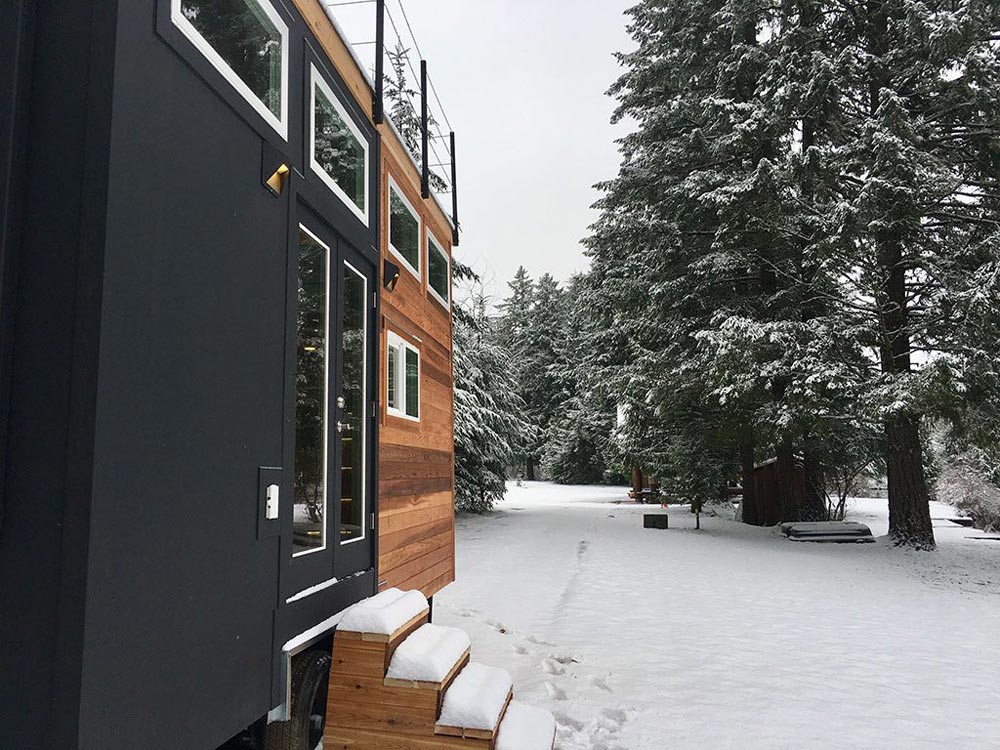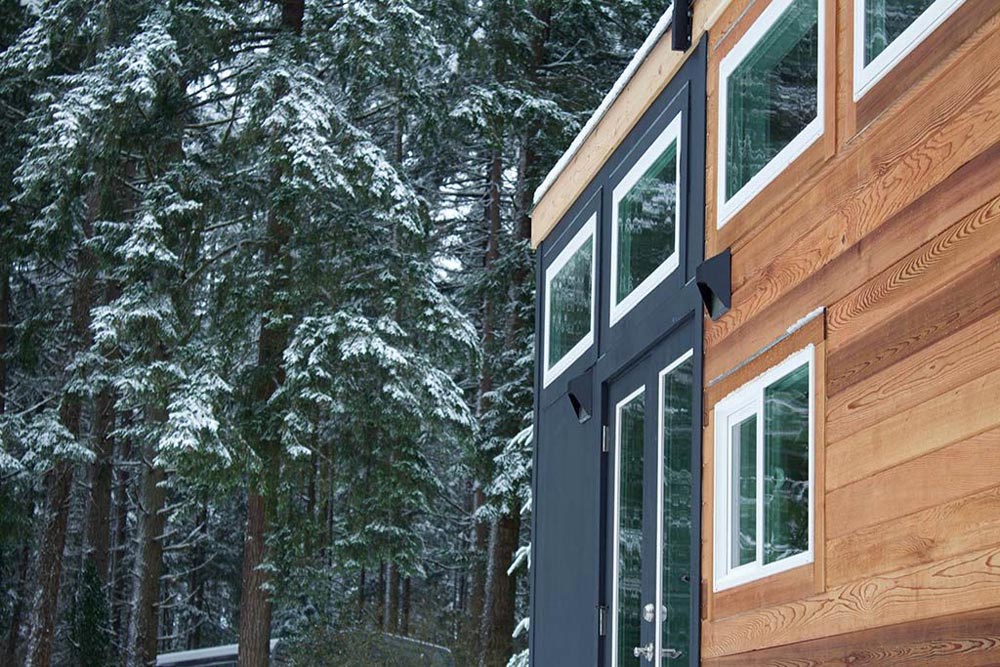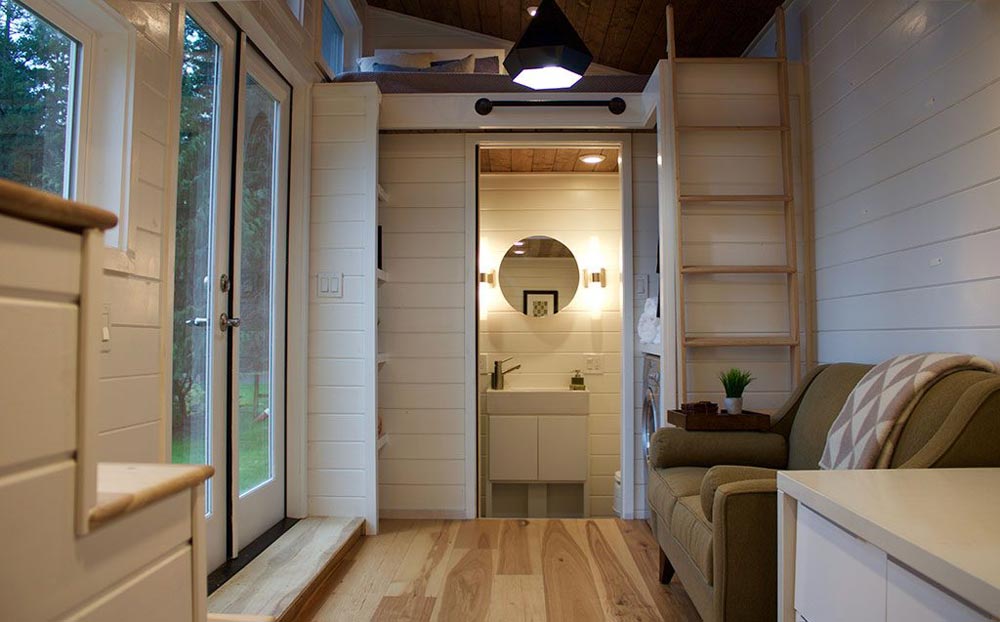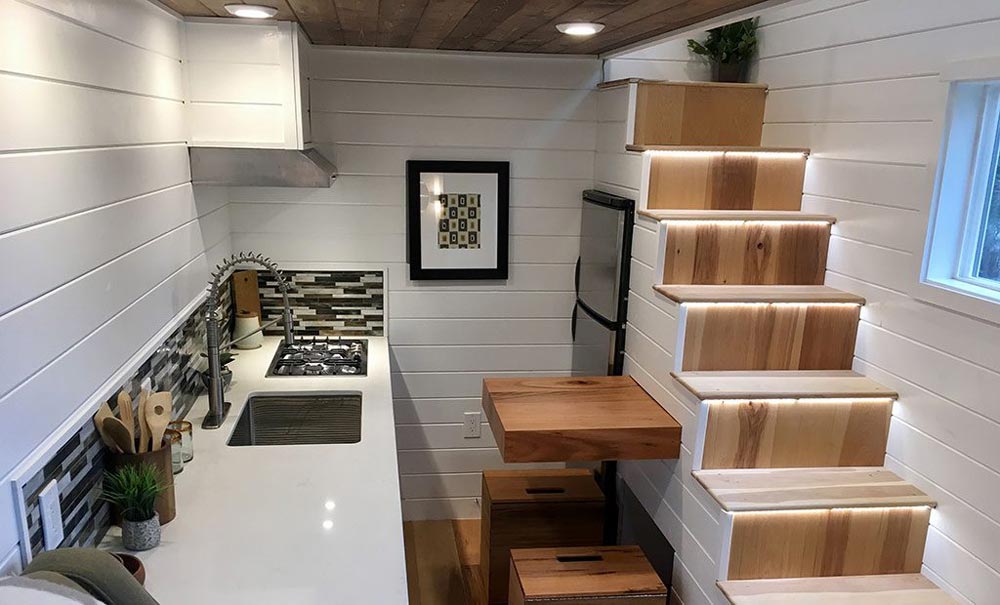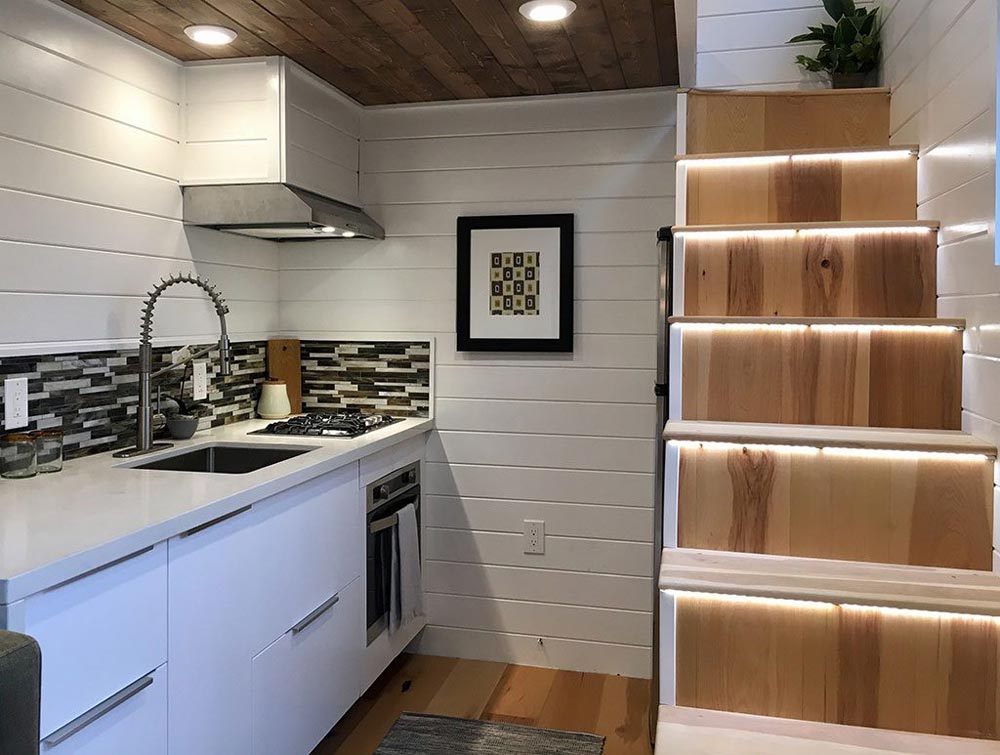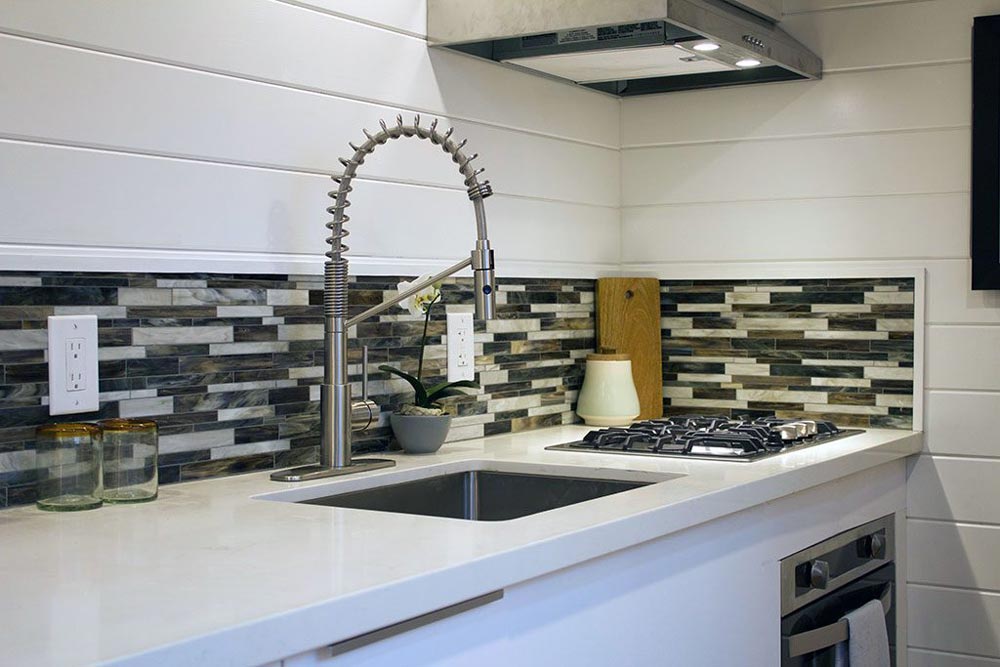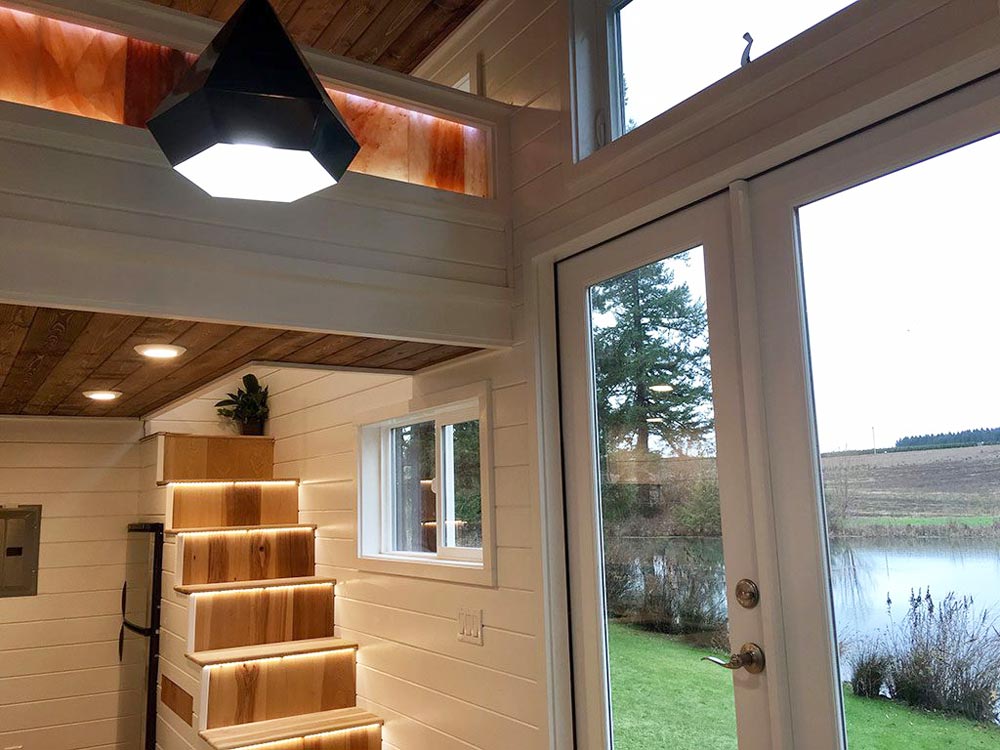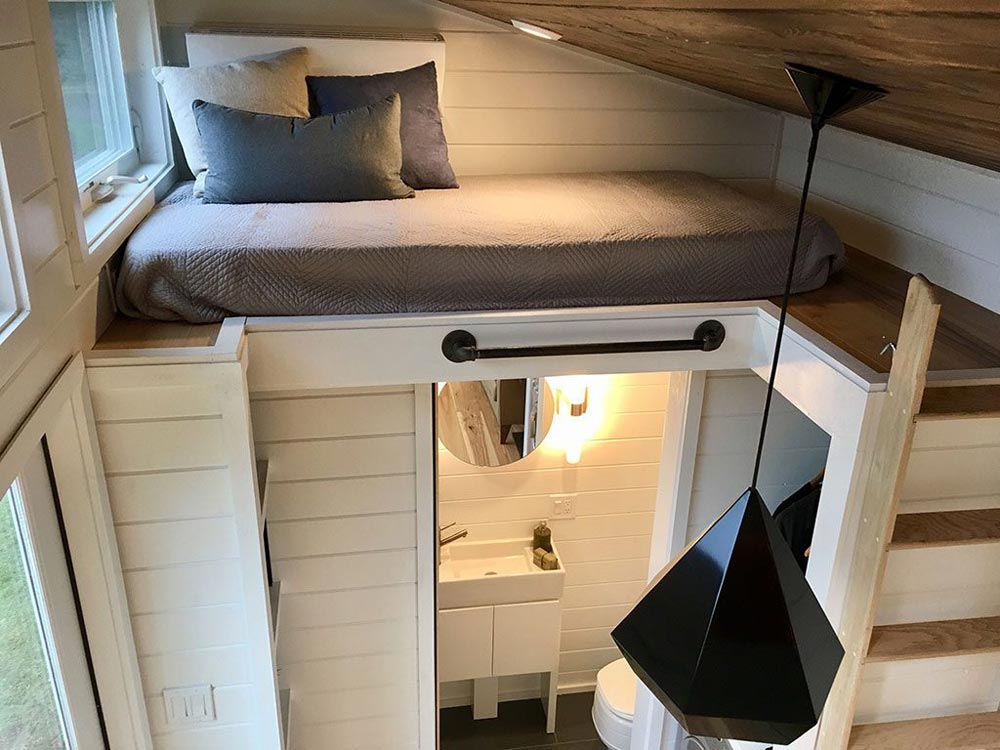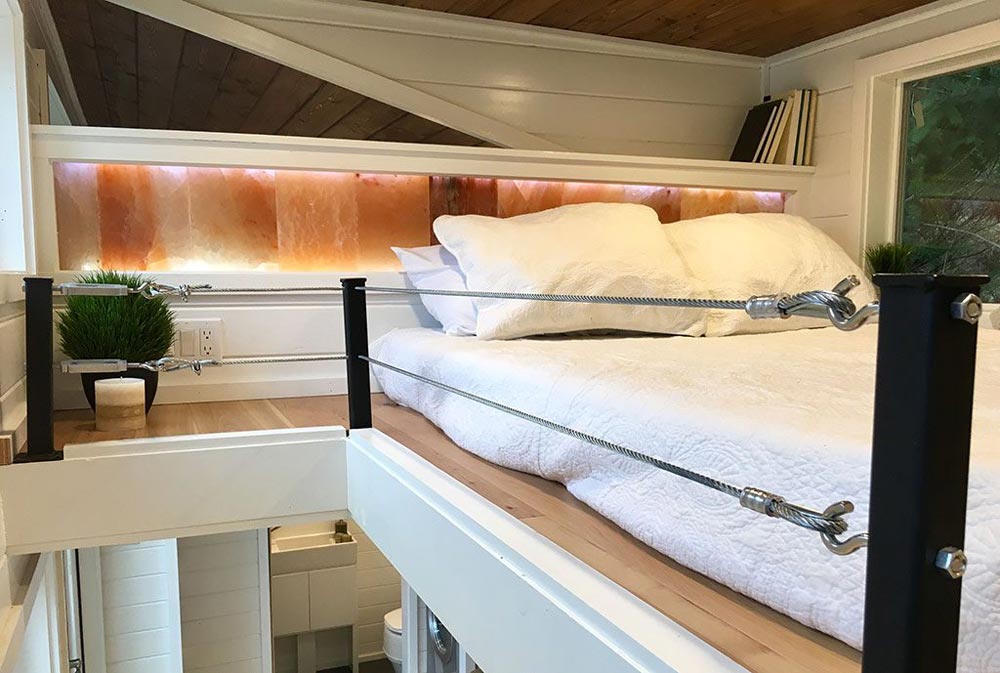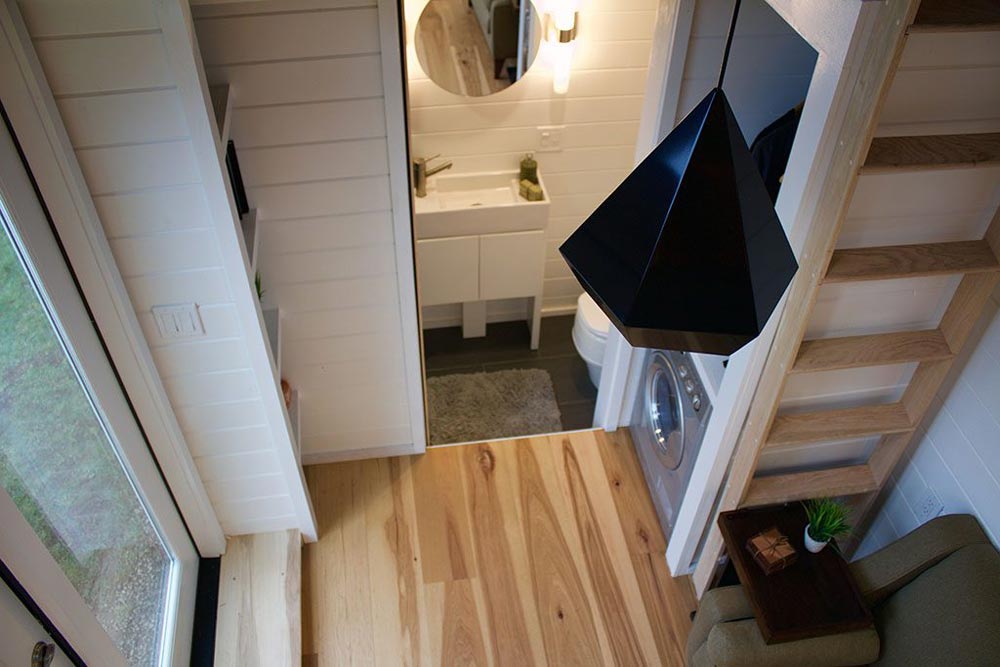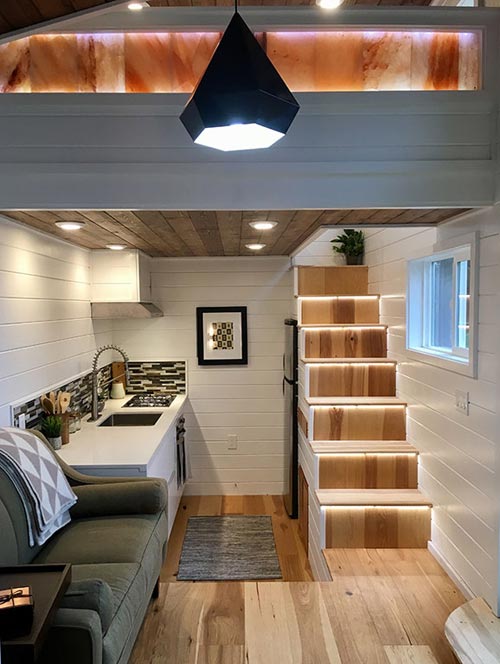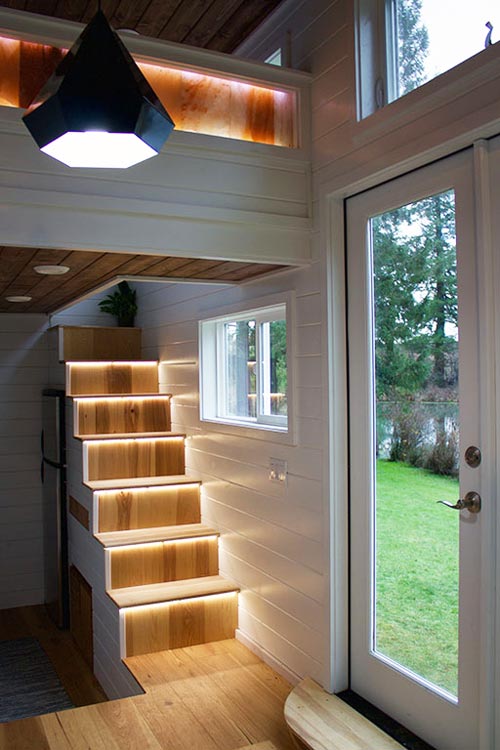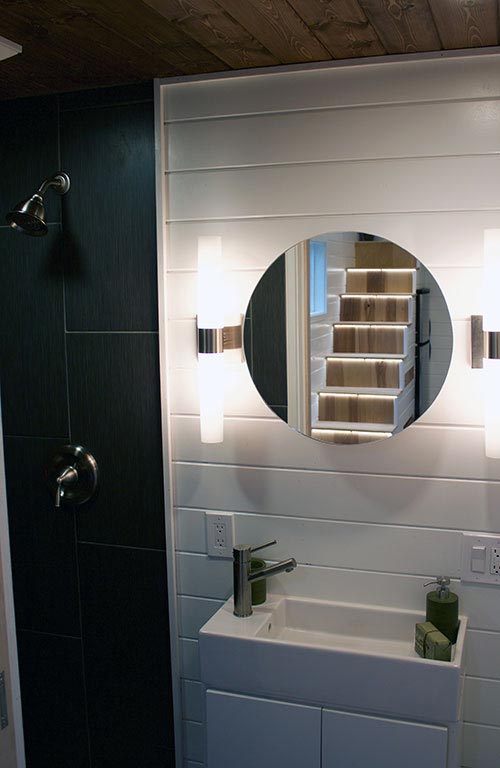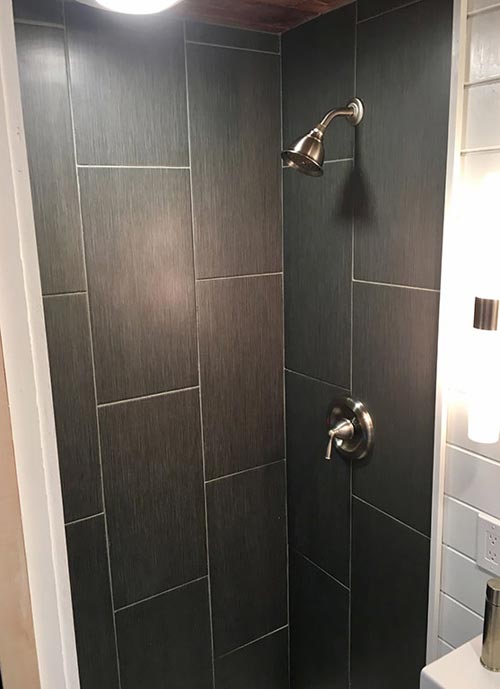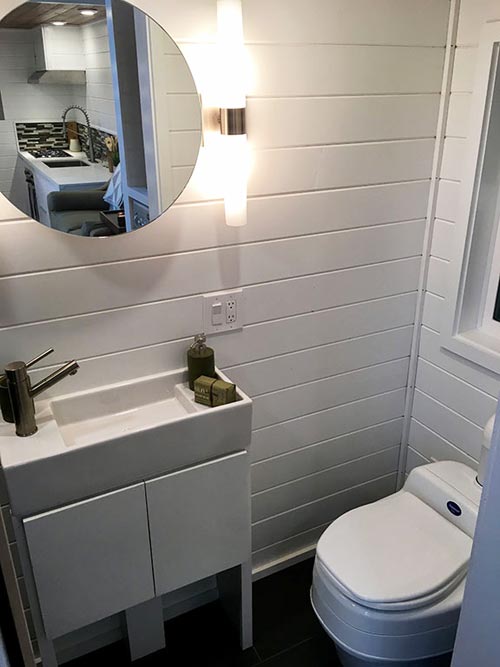 Images © Tiny Heirloom
Follow Tiny Living on Facebook, Pinterest, and Instagram to get our latest tiny house updates!