To kick off the second season of Tiny Luxury, Tiny Heirloom built the Tiny Home of Zen for their clients' two kids, Lauren and Quinn. The Tiny Home of Zen provides a warm environment with clean white lines and high-end finishes. French doors and nine windows fill the space with natural light.
The tiny house is 24′ long and has a modern mix of black plywood sheeting and tongue-and-groove clear cedar siding with rich color variations. An alternating roofline makes room for a 100-square-foot rooftop deck.
Inside, Tiny Heirloom was able to create a zen, modern aesthetic using natural hickory flooring, Himalayan salt bricks with backlight across the main loft, and pine stained tongue-and-groove ceiling.
The main loft is 80-square-feet and has privacy from the main part of the house. The second loft is 30-square-feet, allowing enough room for a full-size bed.
The 70-square-foot kitchen has 9 linear feet of quartz counter, a recessed stainless steel sink, and 30 cubic feet of storage space.
Behind the kitchen is the stairway leading up to the main loft. The stairway has built-in bench seats and table made from tiger wood.
The bathroom has a 3′ walk-in shower with dark porcelain tile, slimline sink, and custom lighting.
For more information about this tiny house, please contact Tiny Heirloom.
Also available from Tiny Heirloom: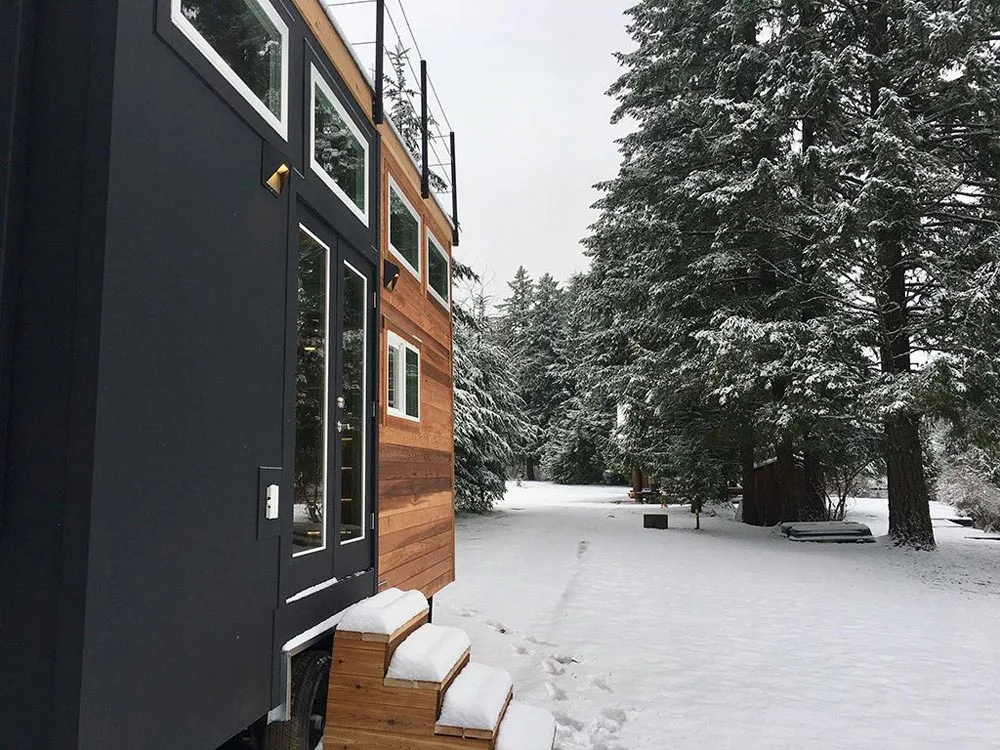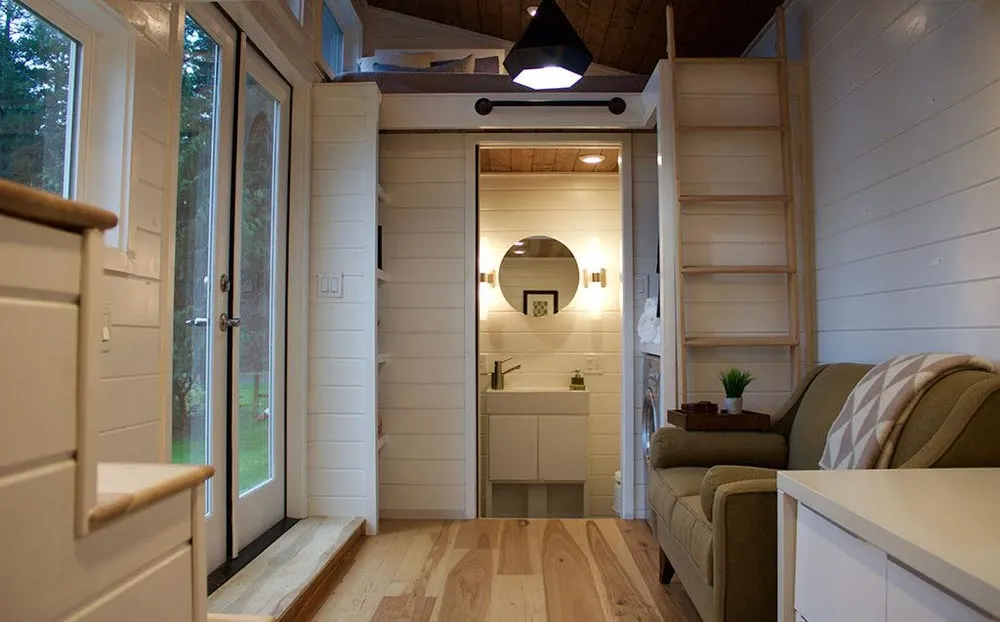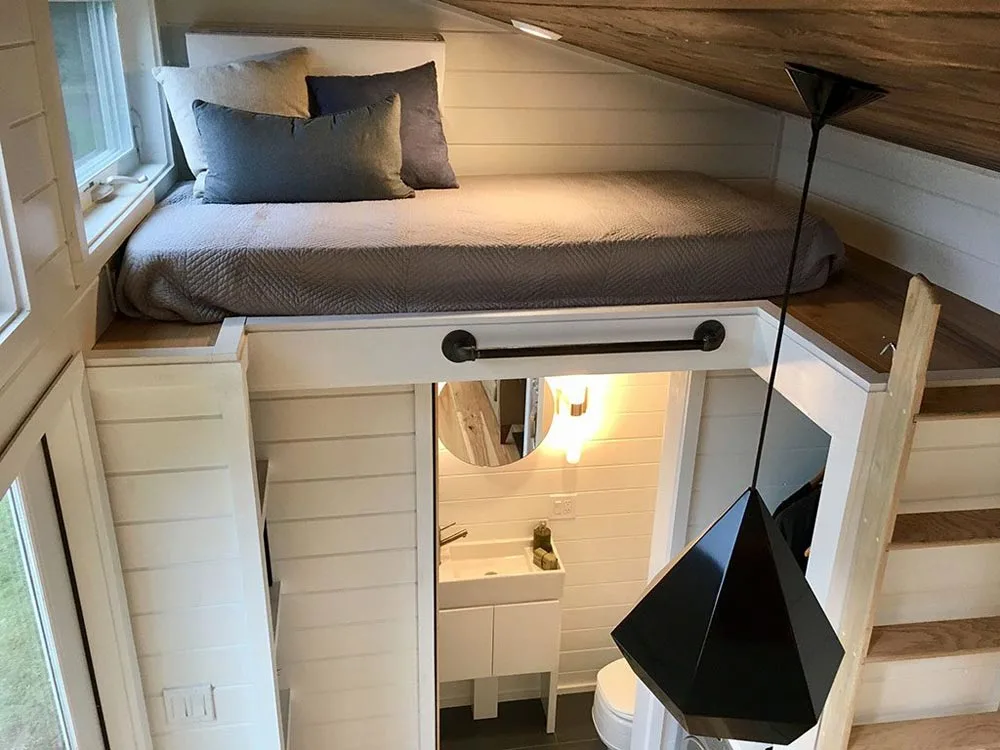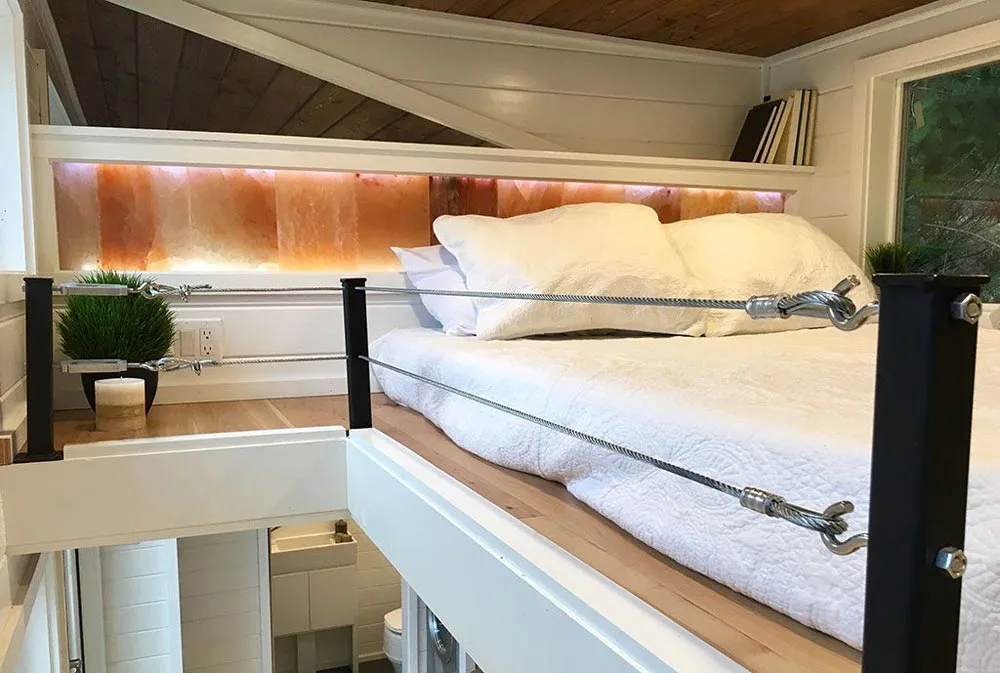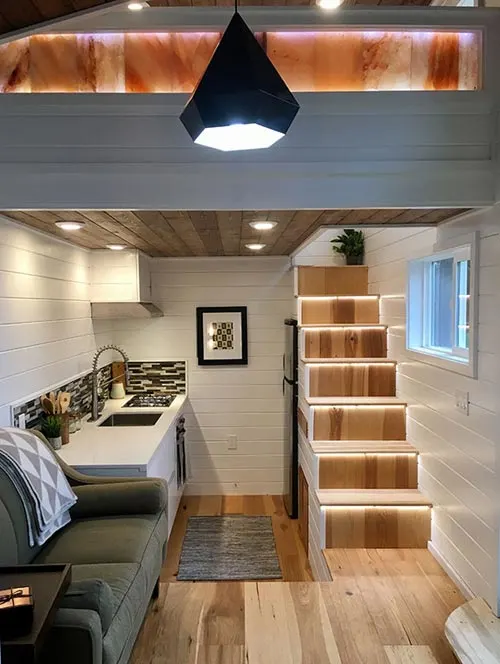 Images © Tiny Heirloom