After deciding to downsize, a Bay Area couple contacted Tiny Heirloom to build their 220-square-foot tiny home. The Tiny Craftsman Home includes a 160-square-foot rooftop deck.
Green stained siding and cedar single accents give the house an outdoorsy theme, while the skylights and double doors allow the owners to connect with nature.
The kitchen is outfitted with dark cabinetry and light granite counters, a farmhouse sink, gas cooktop, oven, and refrigerator. A washer/dryer combo and extra storage space is in the kitchen as well.
In the living room is a custom built multi-function table, couch, and end table. An automated staircase opens and closes at the flip of a switch. The bedroom loft is large enough for a queen bed and has a skylight for stargazing from bed.
In the bathroom is a large soaking tub with vintage style faucet.
For more information about the Tiny Craftsman Home you can contact Tiny Heirloom.
Also available from Tiny Heirloom: Hawaii House, Archway Tiny Home, Tudor House, Kentucky Donut Shop, Theater Home, Tiny Traveling Dream Home, Vantage, Apothecary, Beachy Bohemian, Tiny Home on the Coast, Tiny Home and Garden, Rustic Tiny Home, Tiny Home and Garden, Tiny Traveling Farmhouse, Live/Work Tiny Home, Tiny Home, Big Outdoors, Tiny Craftsman Home, Tiny Replica Home, Tiny Home of Zen, Tiny Adventure Home, Modern Mountain, Texas Tiny Home, Vintage Glam, Emerald, Northwest Haven, Vintage, Family of Four, Aerodynamic, Craftsman, Lake Tahoe, Modern, Luxurious, Rocky Mountain, Midcentury Modern, Southern Charm.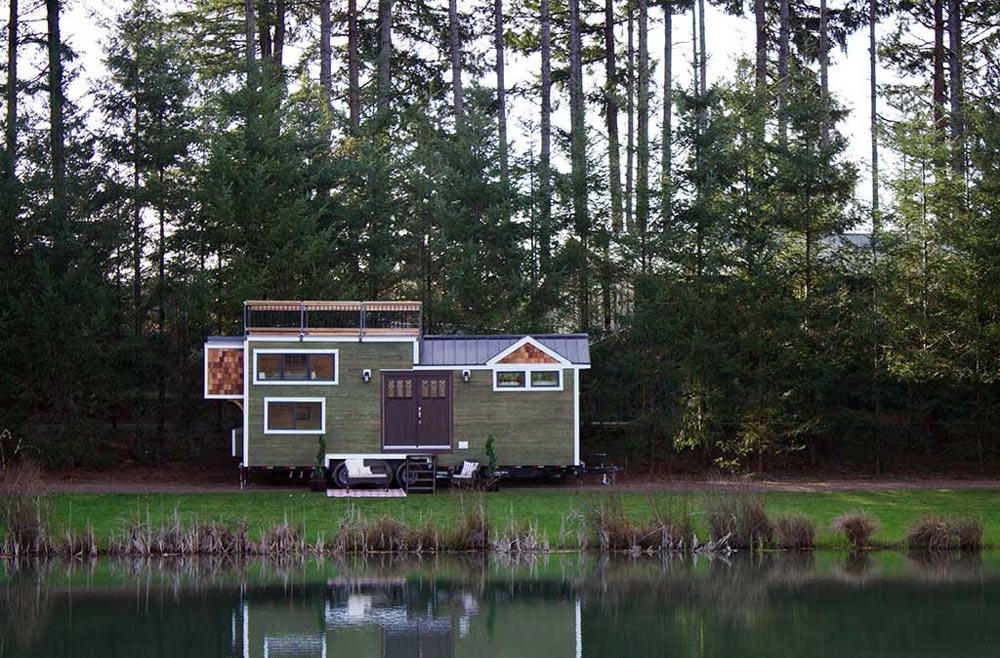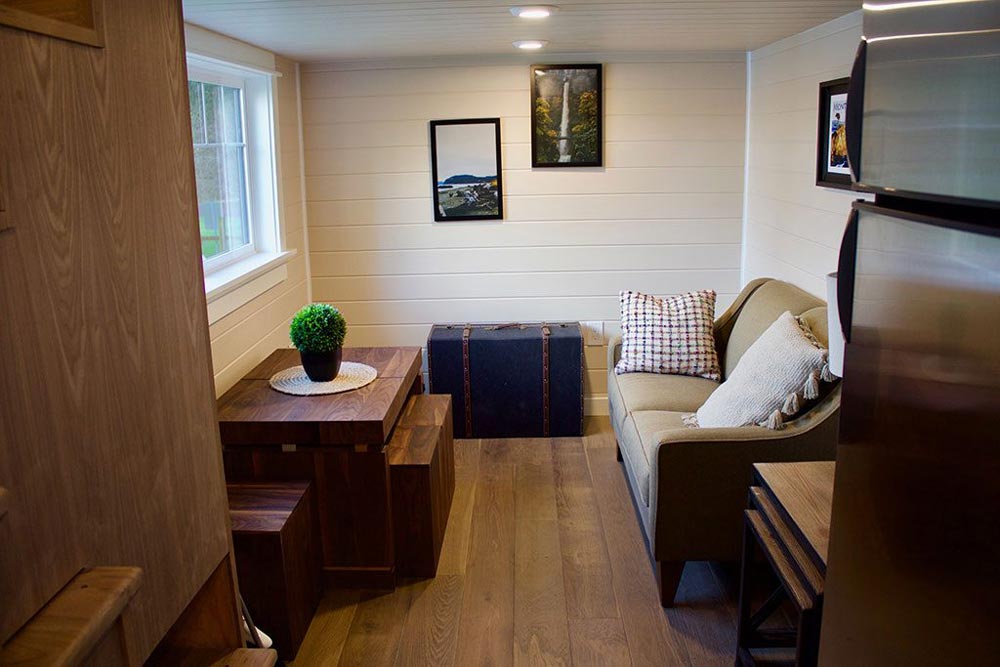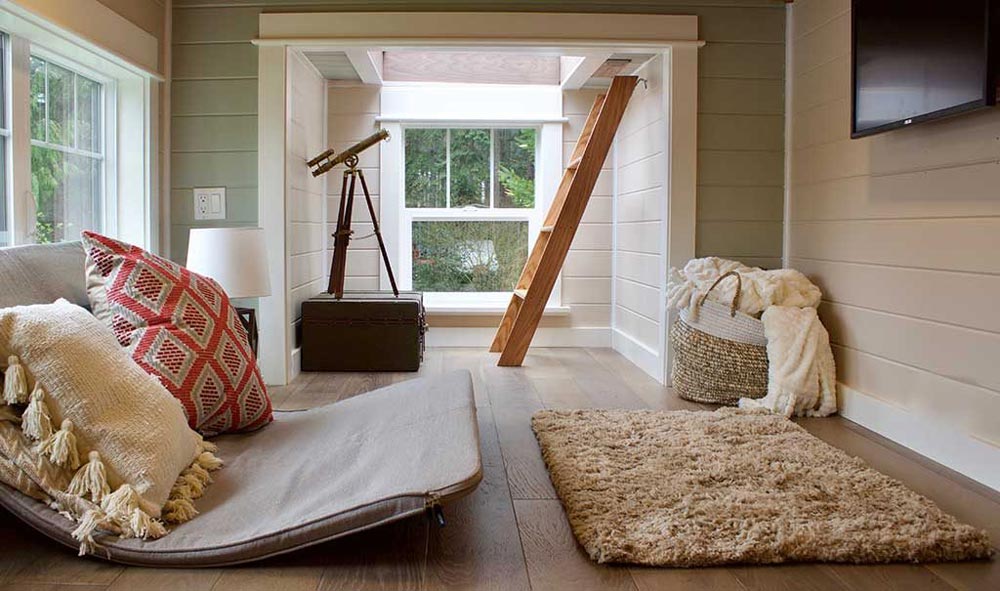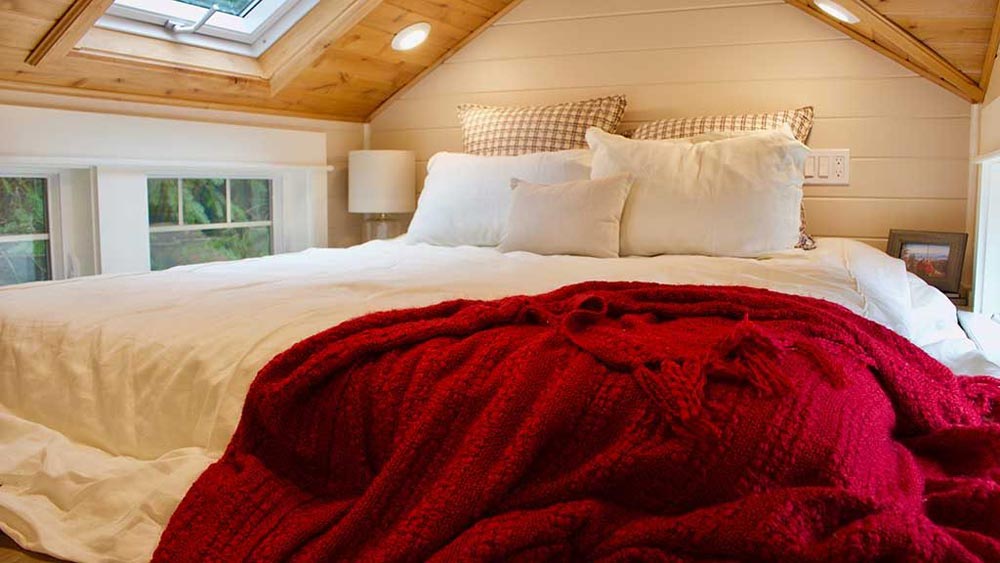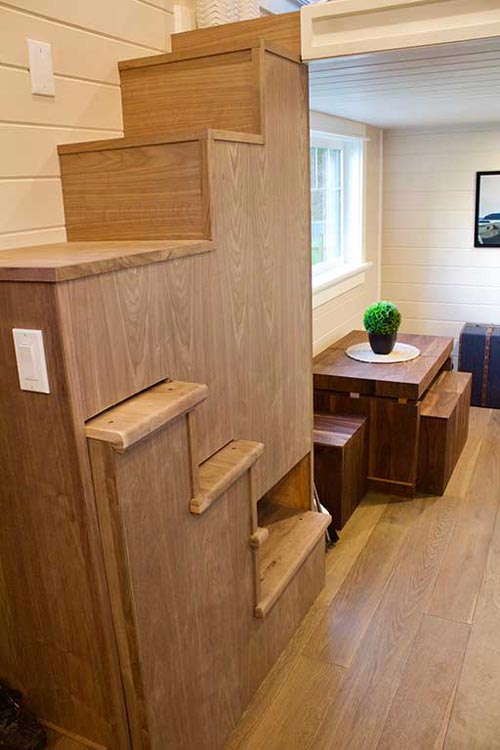 Images © Tiny Heirloom
Follow Tiny Living on Facebook, Pinterest, and Instagram to get our latest tiny house updates!