Tiny Heirloom, the tiny home builders behind the popular TV show, Tiny Luxury, is now offering a new line of customizable tiny homes. The Signature Series allows you to choose between two models — the Vantage and the Craftsman — and select your own upgrades and add-ons.
The Vantage is for the explorer. Designed to give you incredible views wherever you find yourself. Its lightweight structure and aerodynamic architecture makes it the perfect option for the getaway weekender or long-term traveler.
The Vantage comes in three lengths: 16-foot, 20-foot, and 24-foot. The exterior has natural tight knot cedar tongue-and-groove siding with black stained trim, vinyl double pane windows, and a full light front door. Inside are tight knot pine tongue-and-groove walls with natural finish, dark walnut LVT flooring, and stained pine trim around the windows.
Some highlights include:
A main floor queen bed platform with storage underneath
Two built-in closets
Shaker-style espresso dark stained cabinets
Induction cooktop
Electric space heater
LED Lighting
Pricing starts at $44,995. To view more details and customize your own, visit the Tiny Heirloom website.
Also available from Tiny Heirloom: Hawaii House, Archway Tiny Home, Tudor House, Kentucky Donut Shop, Theater Home, Tiny Traveling Dream Home, Vantage, Apothecary, Beachy Bohemian, Tiny Home on the Coast, Tiny Home and Garden, Rustic Tiny Home, Tiny Home and Garden, Tiny Traveling Farmhouse, Live/Work Tiny Home, Tiny Home, Big Outdoors, Tiny Craftsman Home, Tiny Replica Home, Tiny Home of Zen, Tiny Adventure Home, Modern Mountain, Texas Tiny Home, Vintage Glam, Emerald, Northwest Haven, Vintage, Family of Four, Aerodynamic, Craftsman, Lake Tahoe, Modern, Luxurious, Rocky Mountain, Midcentury Modern, Southern Charm.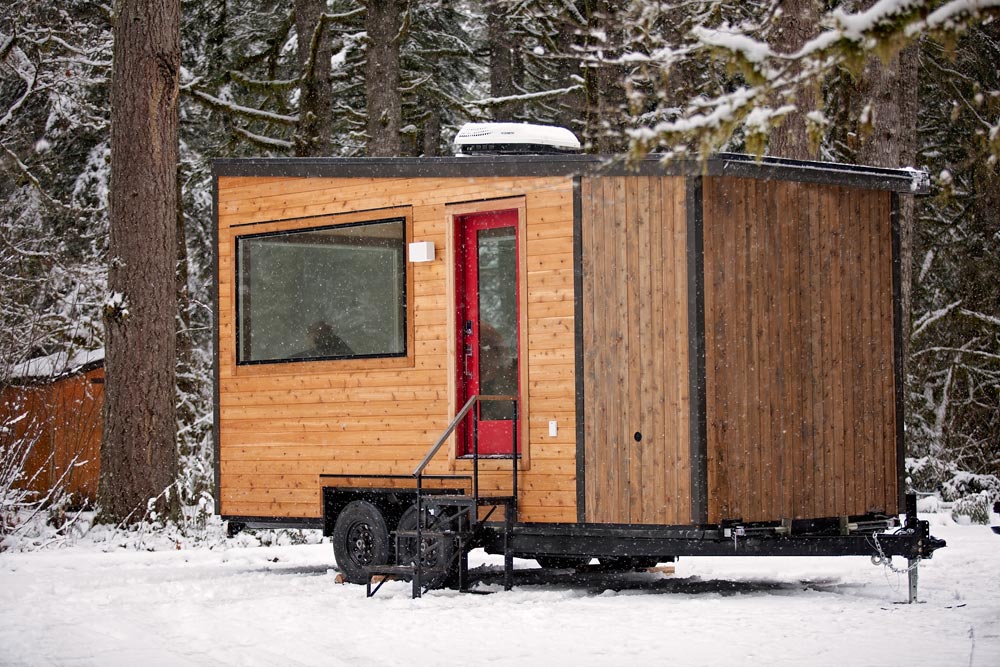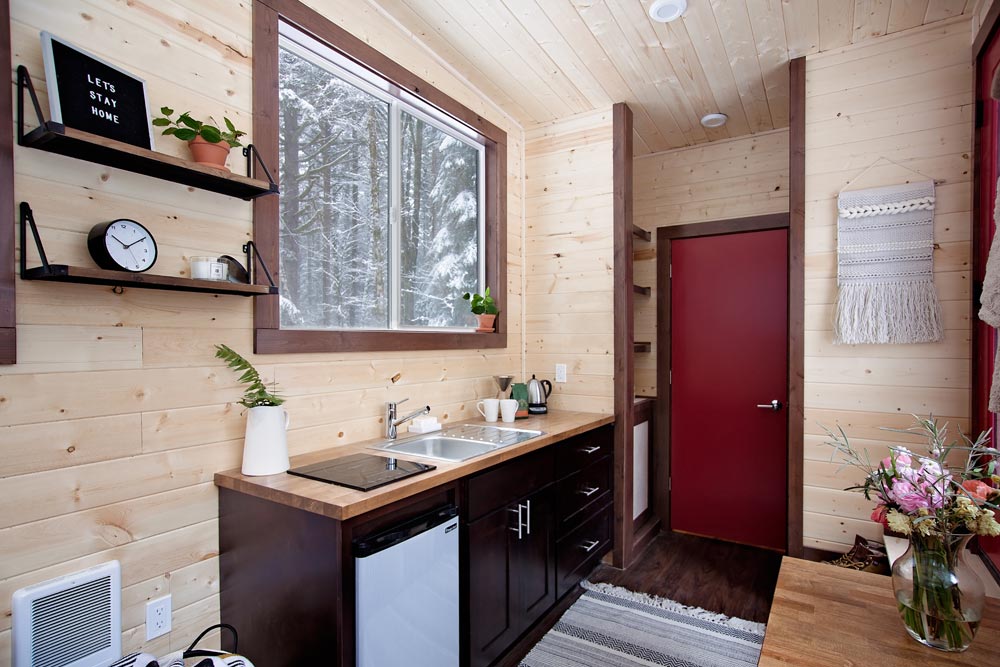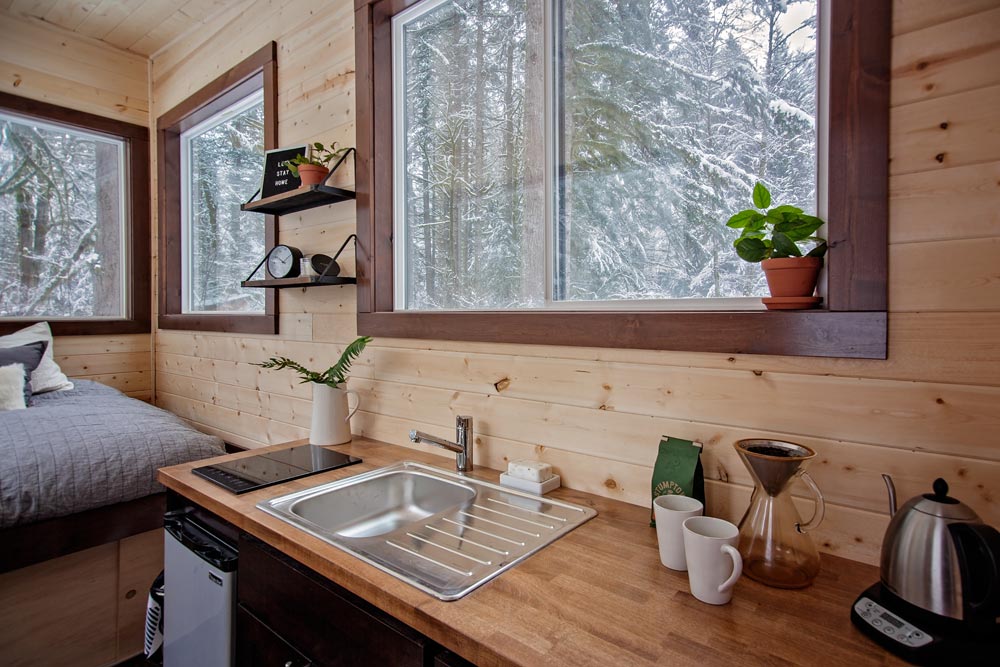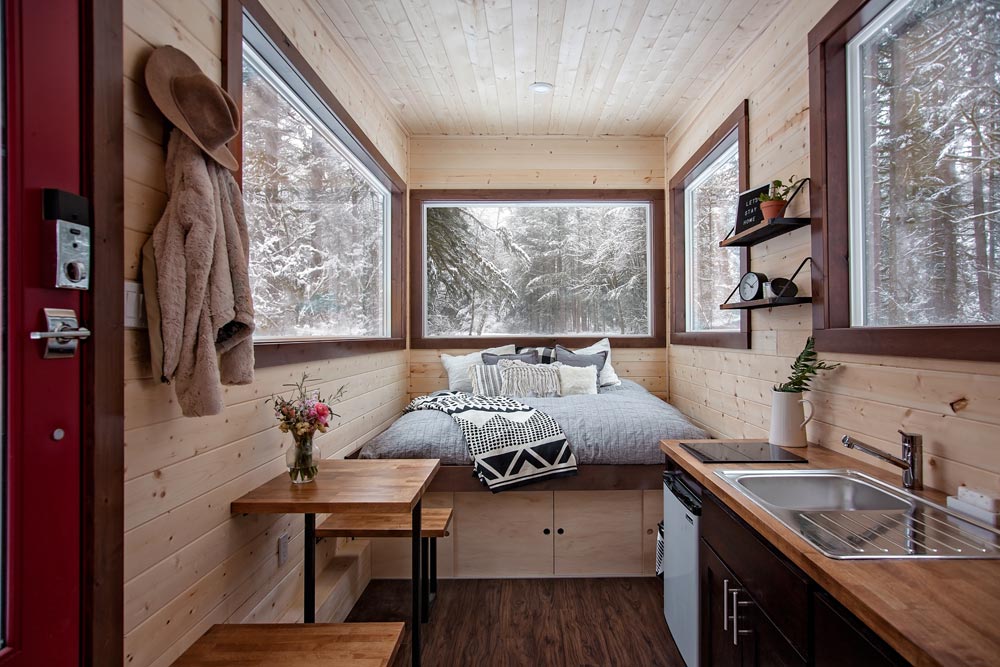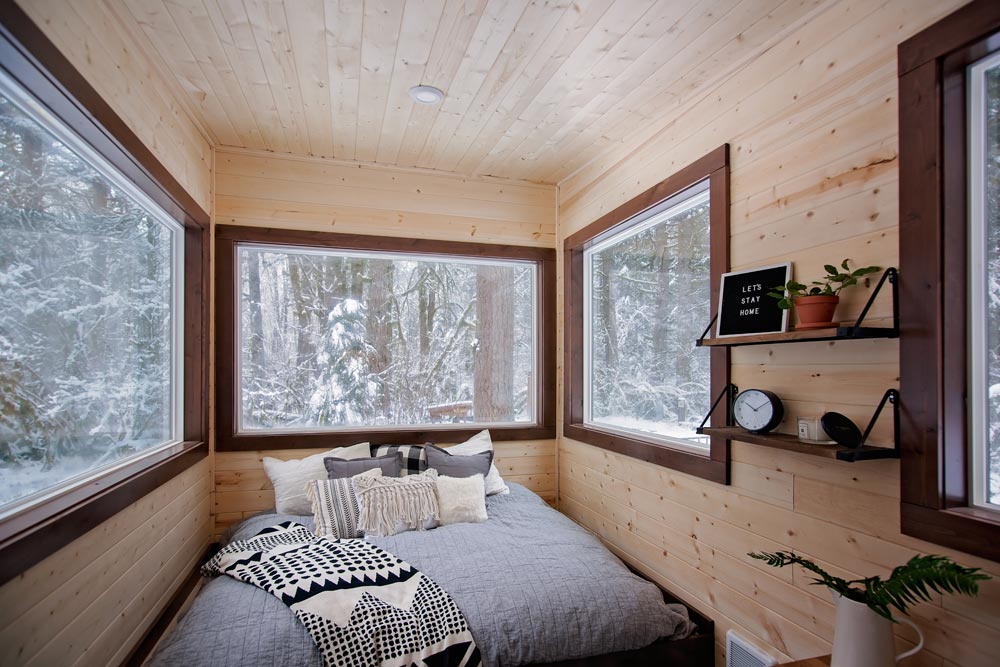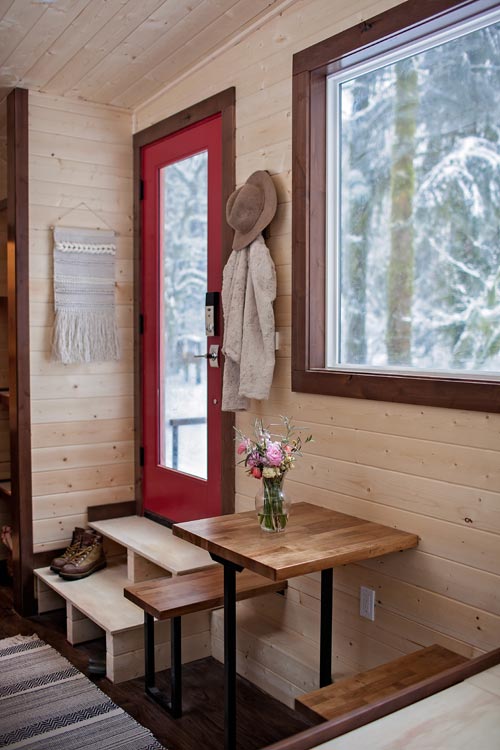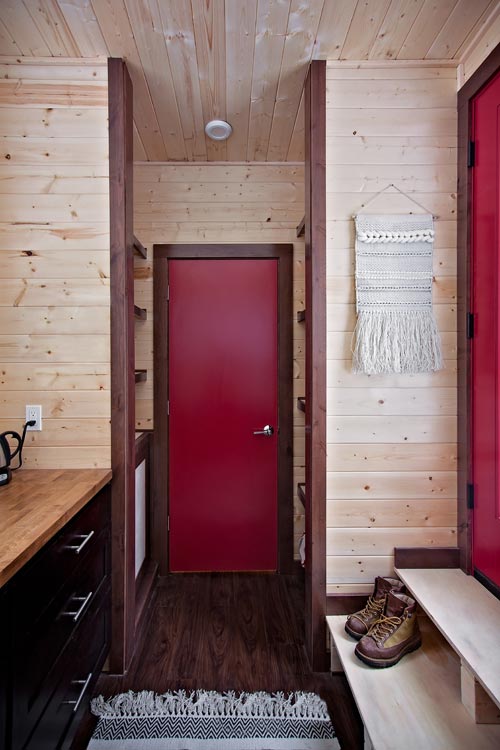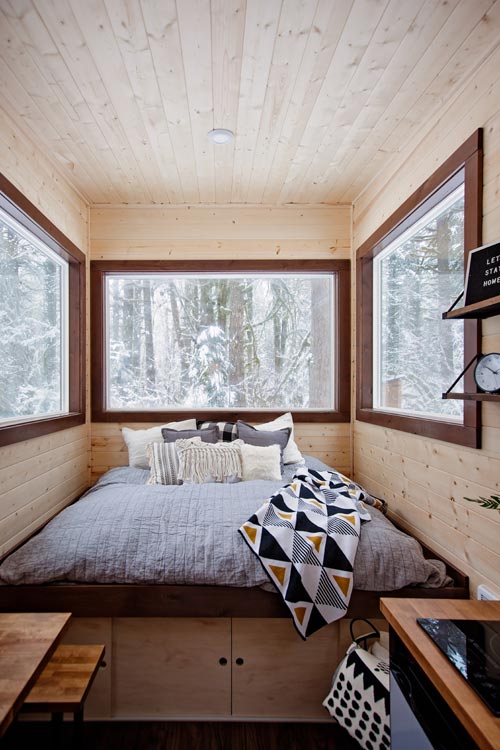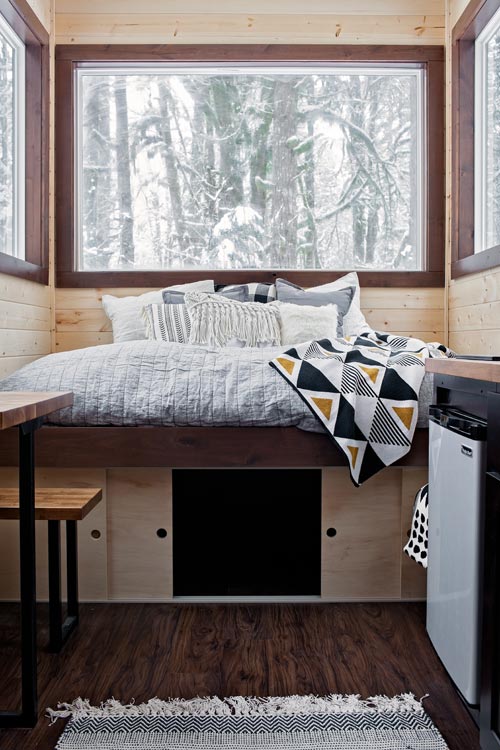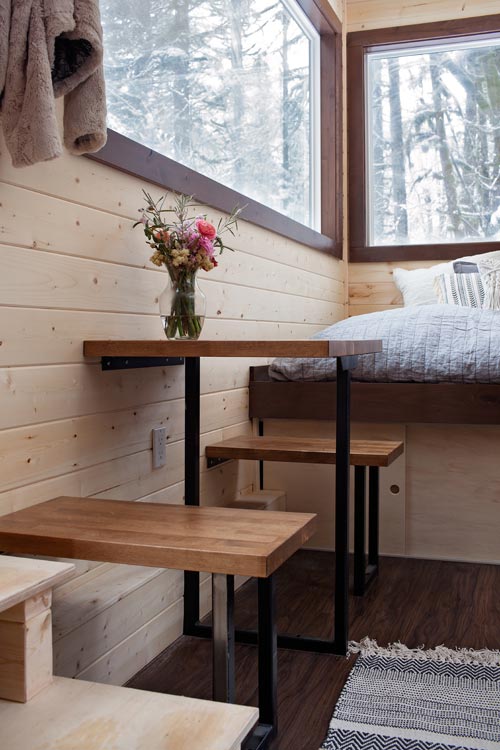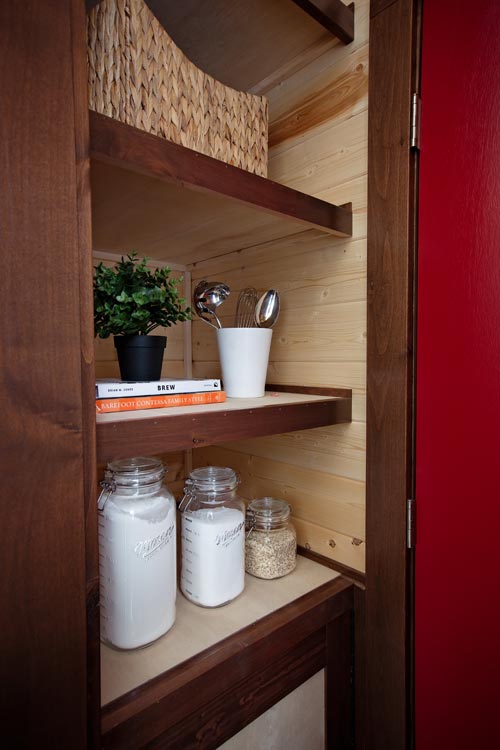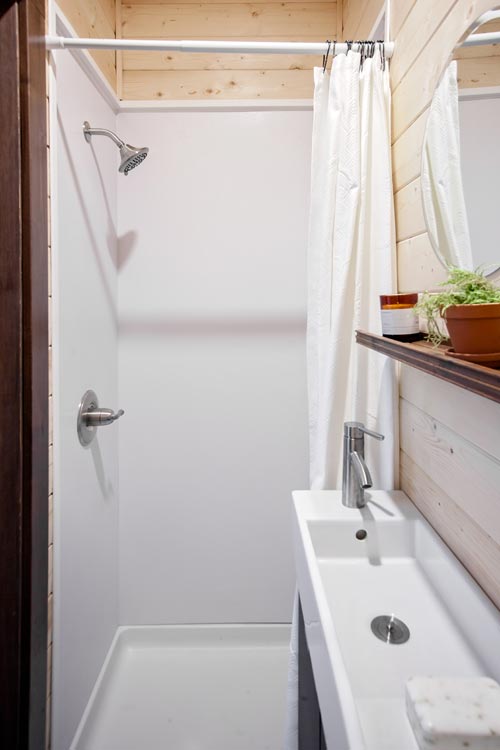 Images © Tiny Heirloom
Follow Tiny Living on Facebook, Pinterest, and Instagram to get our latest tiny house updates!