This retro-style tiny house on wheels was built by Tiny Heirloom for a military family of four.  The 200 sq.ft. house features three separate bedrooms and is filled with retro pieces.
The kitchen includes a 50s style refrigerator, copper farm sink, and an electric range.  A bedroom loft with door adds privacy not seen in most tiny houses.
Also available from Tiny Heirloom: Vintage Glam, Emerald, Northwest Haven, Vintage, Aerodynamic, Craftsman, Lake Tahoe, Modern, Luxurious, Rocky Mountain, Midcentury Modern, Hawaii House, Southern Charm.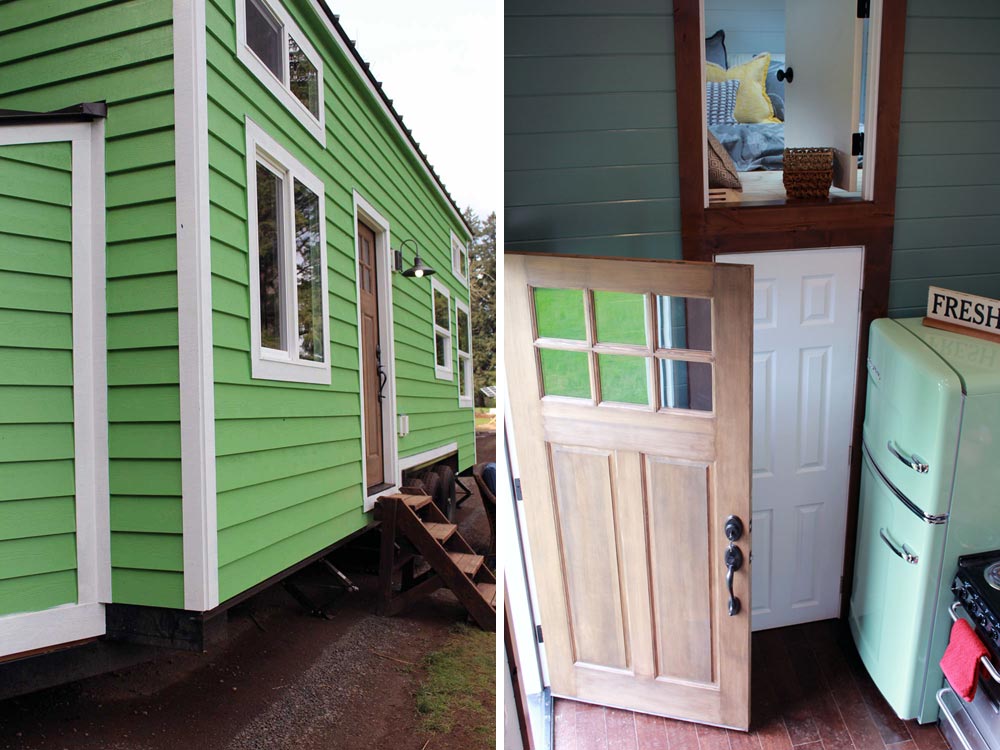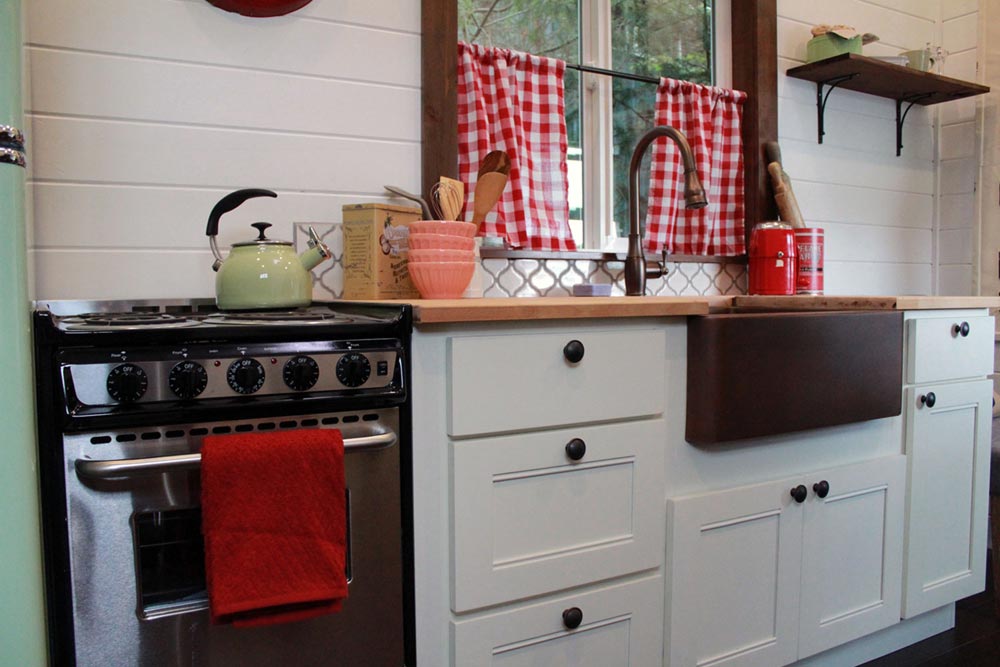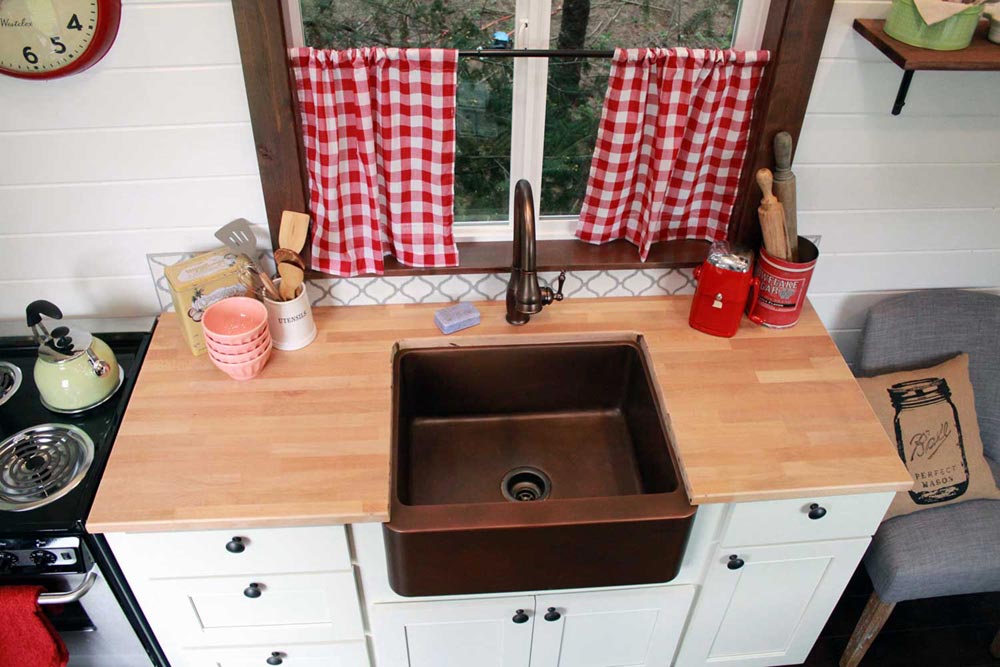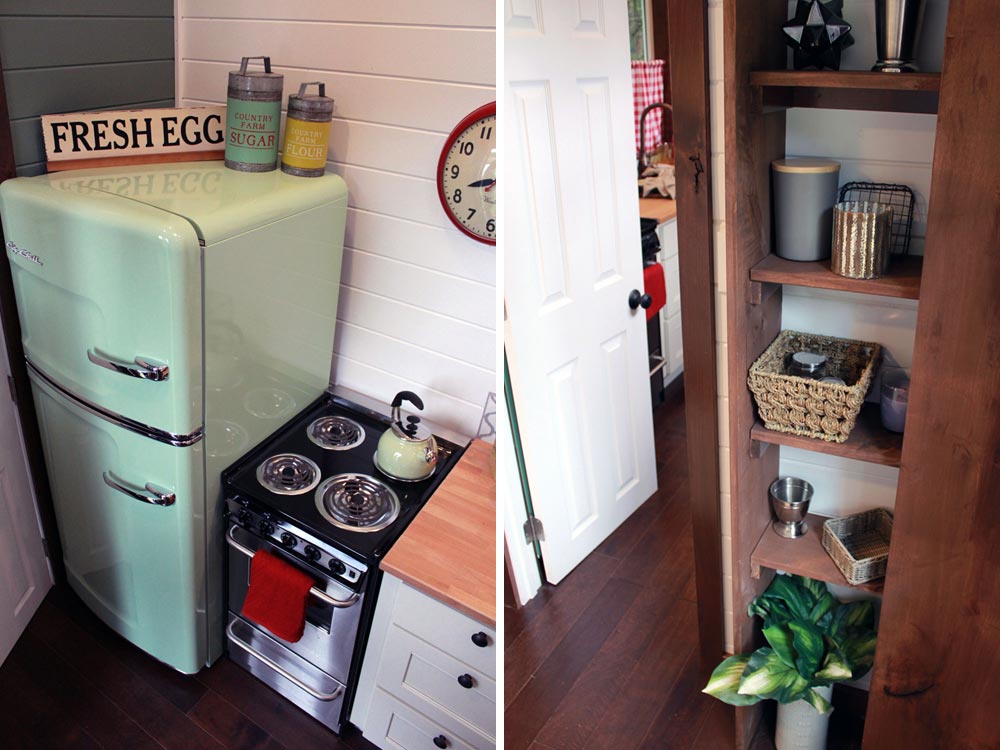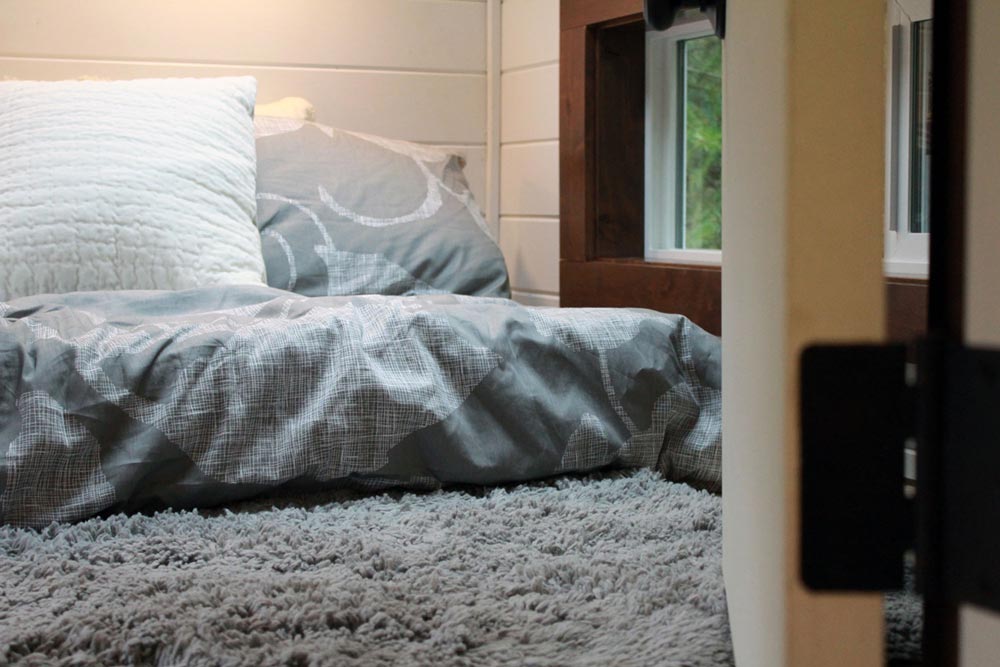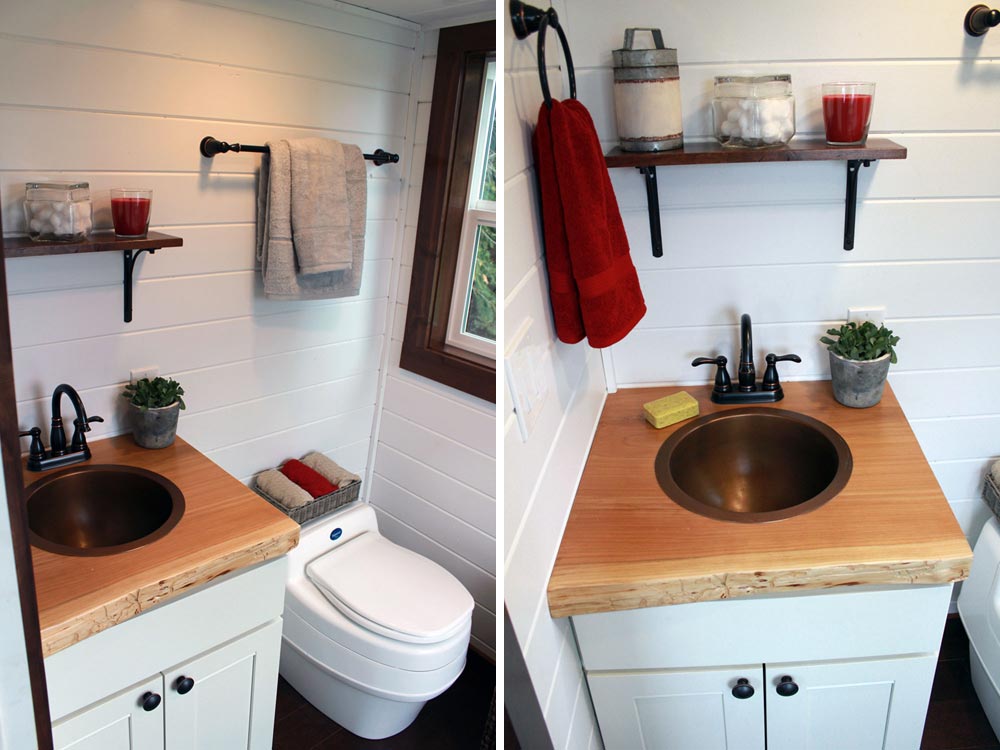 Images © Tiny Heirloom
Follow Tiny Living on Facebook, Pinterest, and Instagram to get our latest tiny house updates!
​Subscribe ​To Tiny Living
Receive our weekly newsletters with all the latest tiny house updates!
Give it a try, you can unsubscribe anytime.