The Rocky Mountain is a modern tiny house on wheels designed and built by Tiny Heirloom.
The tiny home features two sets of storage stairs, one leading to the master bedroom loft and the other leading to a split loft for two children.  The full kitchen includes a copper farm sink, four-burner stove, and plenty of cabinet space.
Beetle kill wood adds a nice touch of color on the ceilings and bedroom flooring.
This tiny house was built as a vacation home in Colorado for a family of four.
Also available from Tiny Heirloom: Hawaii House, Archway Tiny Home, Tudor House, Kentucky Donut Shop, Theater Home, Tiny Traveling Dream Home, Vantage, Apothecary, Beachy Bohemian, Tiny Home on the Coast, Tiny Home and Garden, Rustic Tiny Home, Tiny Home and Garden, Tiny Traveling Farmhouse, Live/Work Tiny Home, Tiny Home, Big Outdoors, Tiny Craftsman Home, Tiny Replica Home, Tiny Home of Zen, Tiny Adventure Home, Modern Mountain, Texas Tiny Home, Vintage Glam, Emerald, Northwest Haven, Vintage, Family of Four, Aerodynamic, Craftsman, Lake Tahoe, Modern, Luxurious, Rocky Mountain, Midcentury Modern, Southern Charm.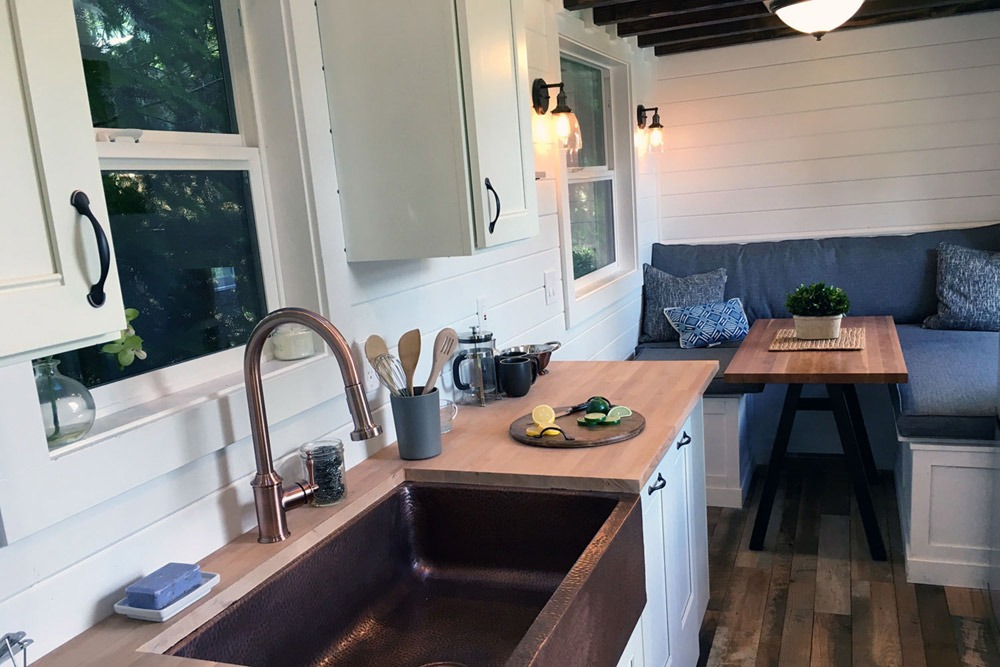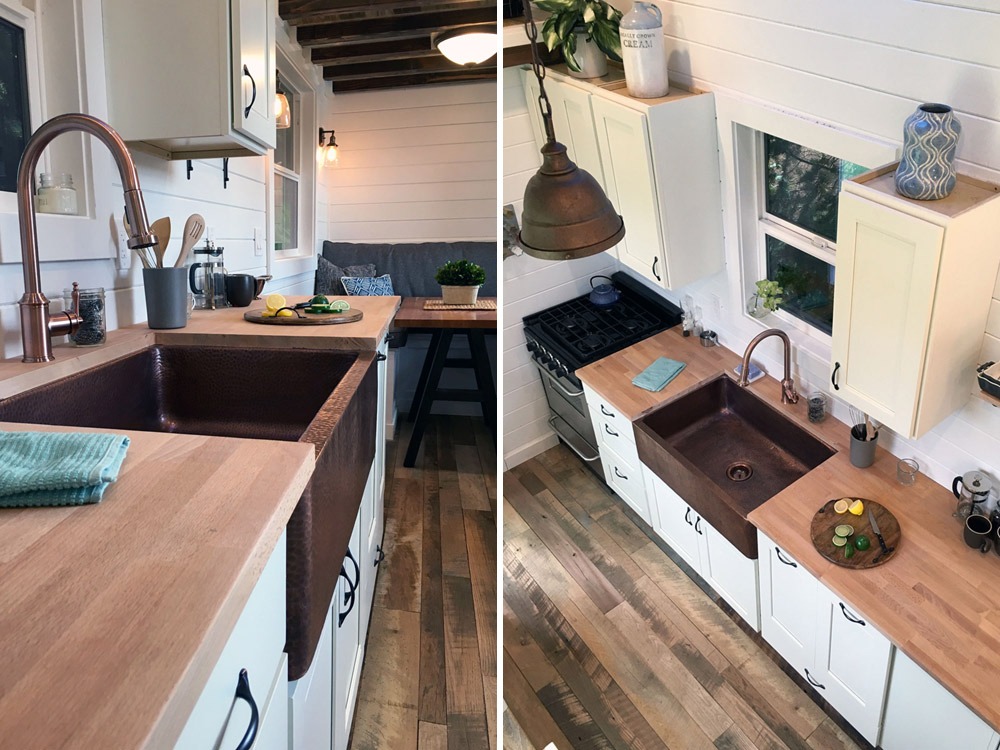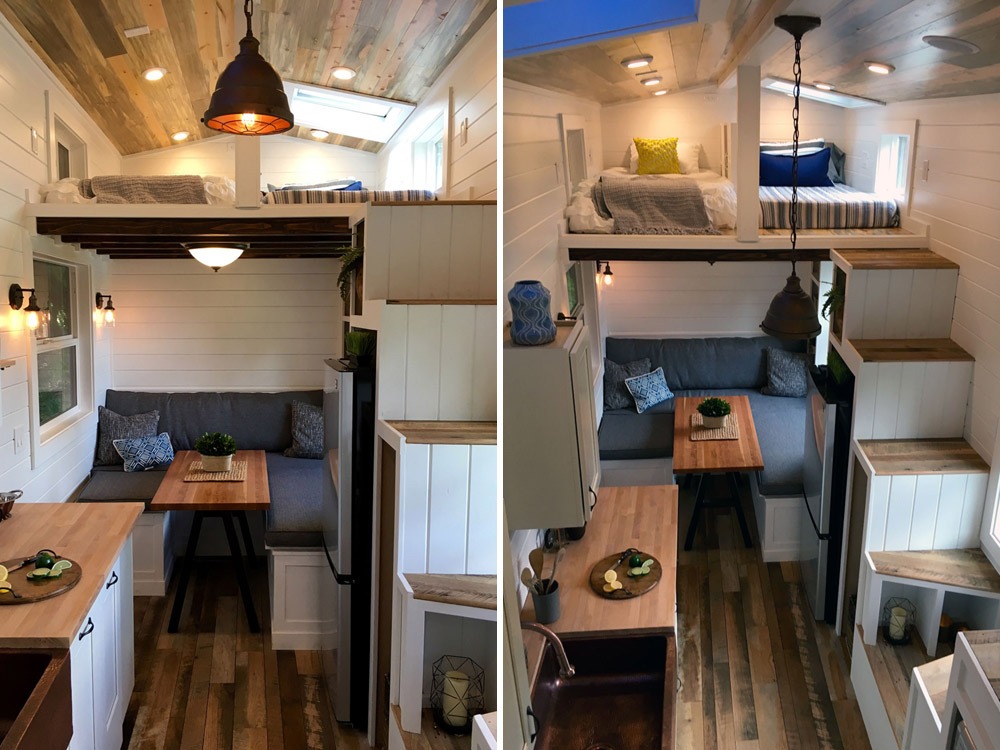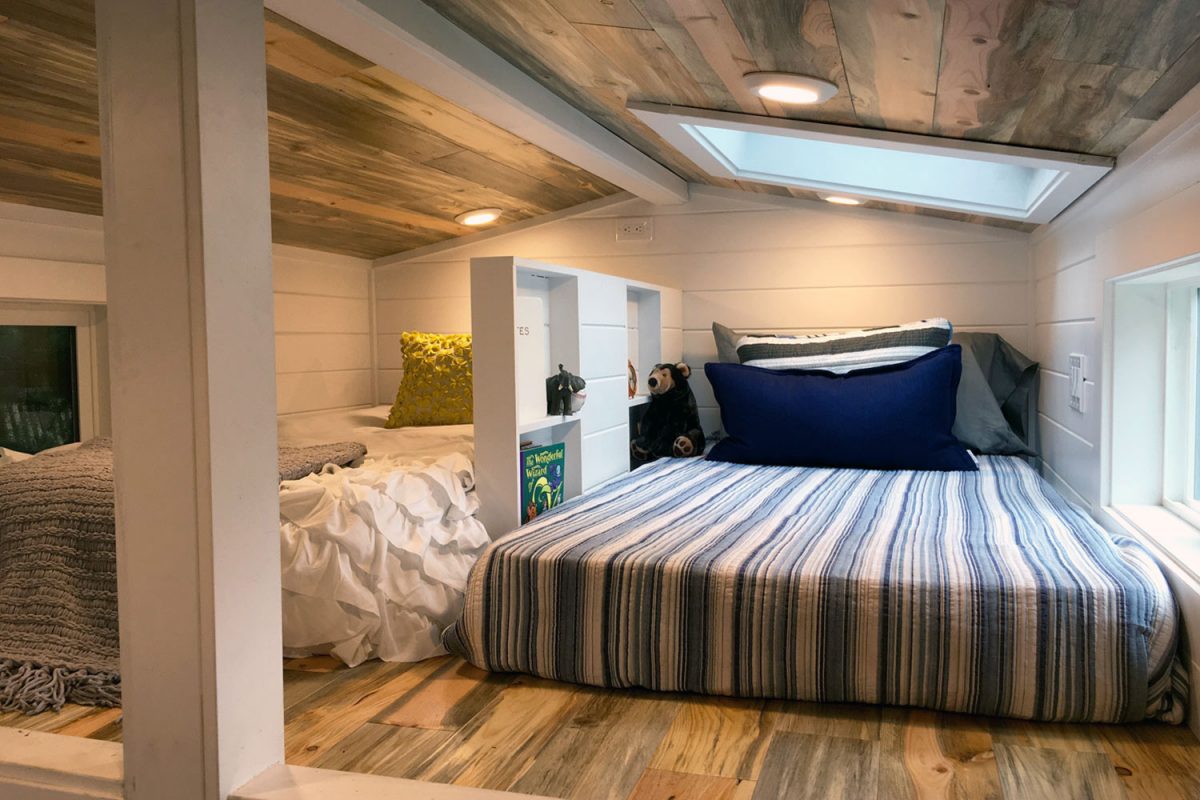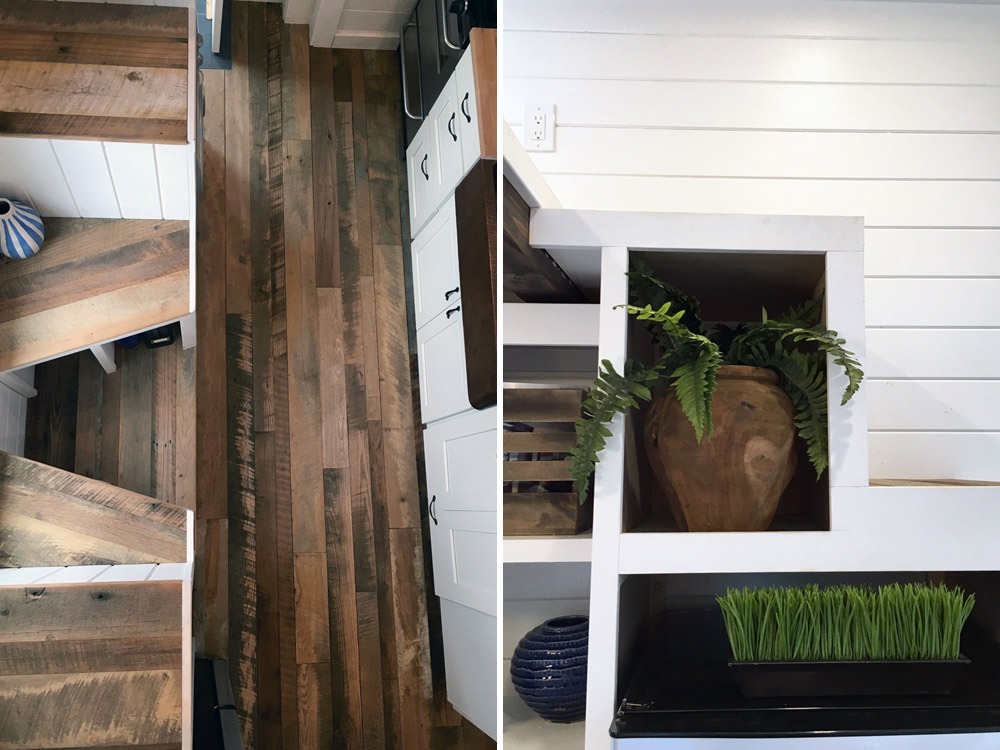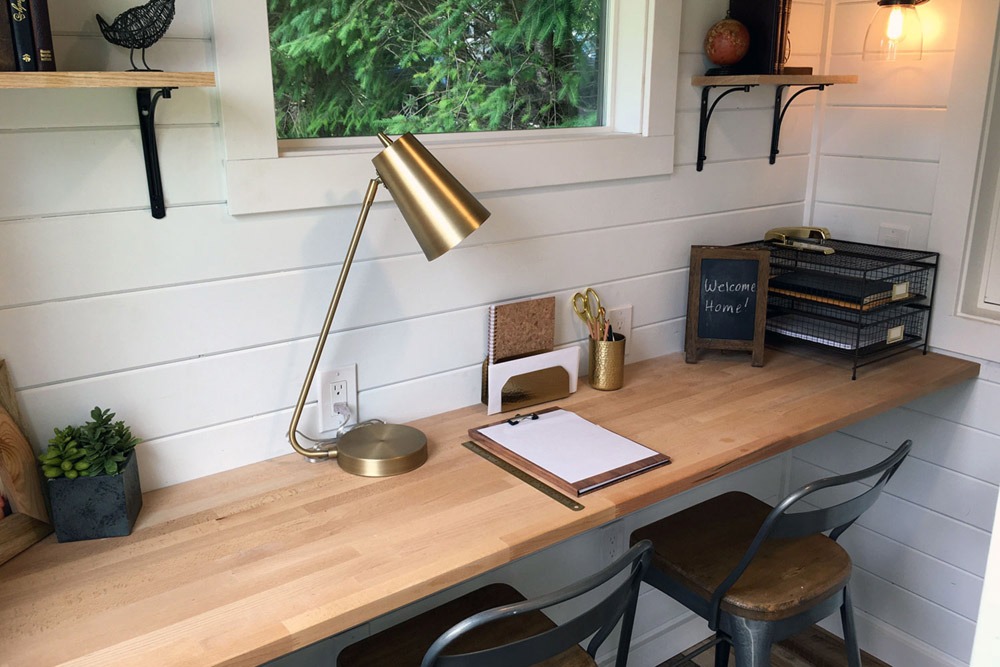 Images © Tiny Heirloom
Follow Tiny Living on Facebook, Pinterest, and Instagram to get our latest tiny house updates!