With two skylights over the bedroom loft, this 210-square-foot tiny home gives Texas couple, Matt and Kim, an amazing place to stargaze. And since they chose Tiny Heirloom as their builder, they of course have luxurious finishes throughout.
The large kitchen with full size range and refrigerator gives the couple plenty of room to make home cooked meals together. A floating breakfast bar is set in front of a large window and has three drawers for extra storage. Below the bedroom loft is a large storage space with shelves and two barn doors.
Also available from Tiny Heirloom: Vintage Glam, Emerald, Northwest Haven, Vintage, Family of Four, Aerodynamic, Craftsman, Lake Tahoe, Modern, Luxurious, Rocky Mountain, Midcentury Modern, Hawaii House, Southern Charm.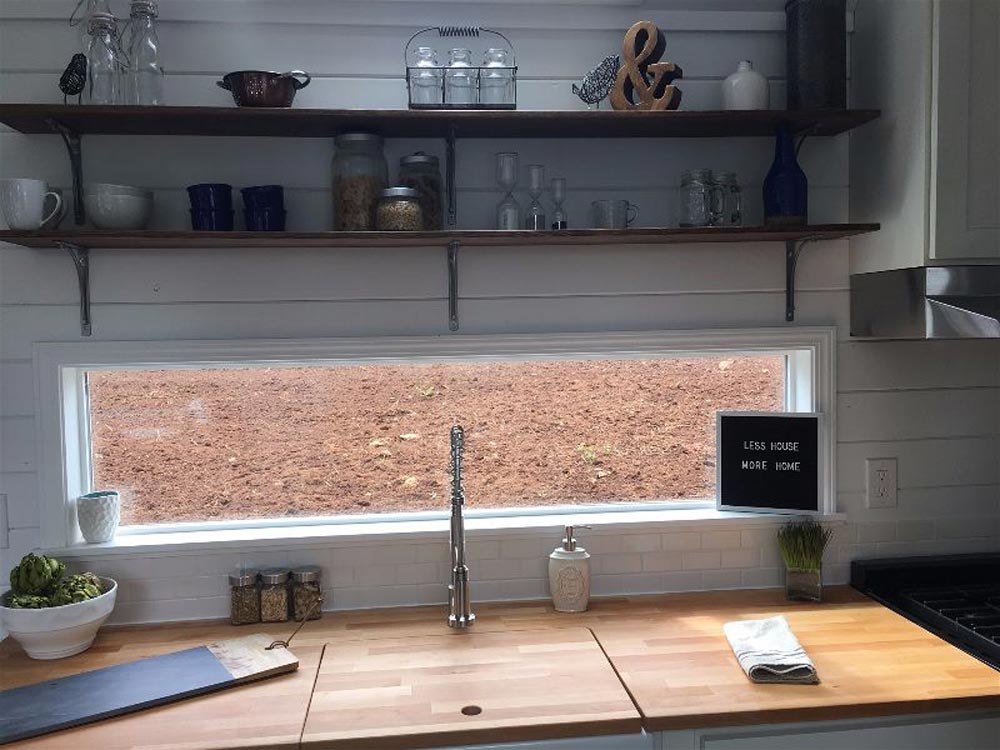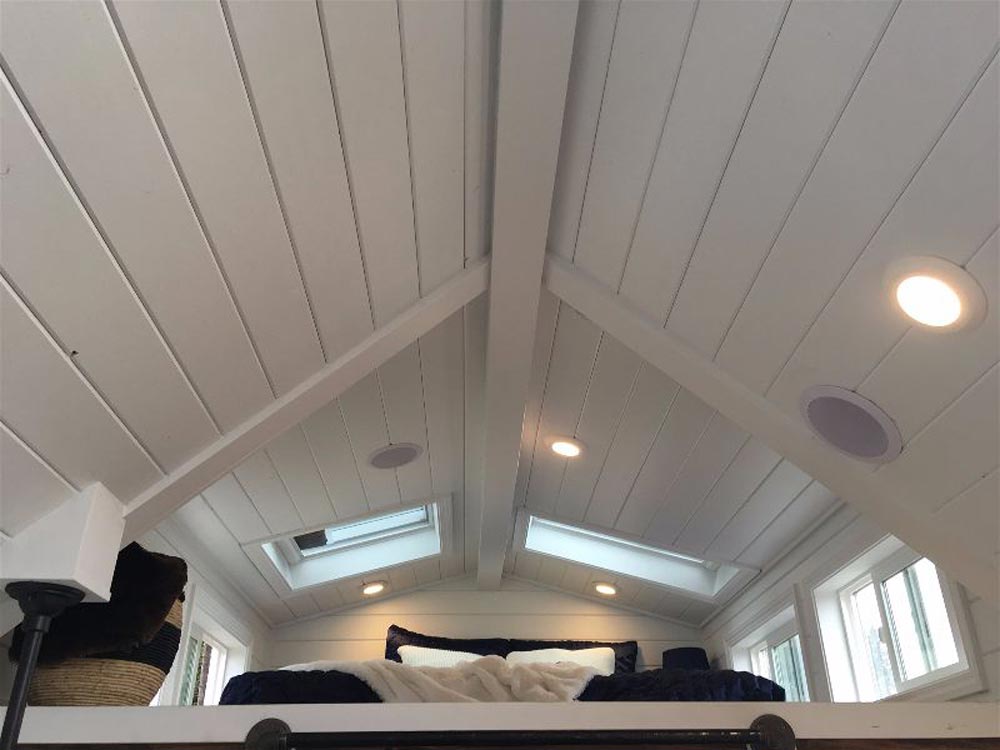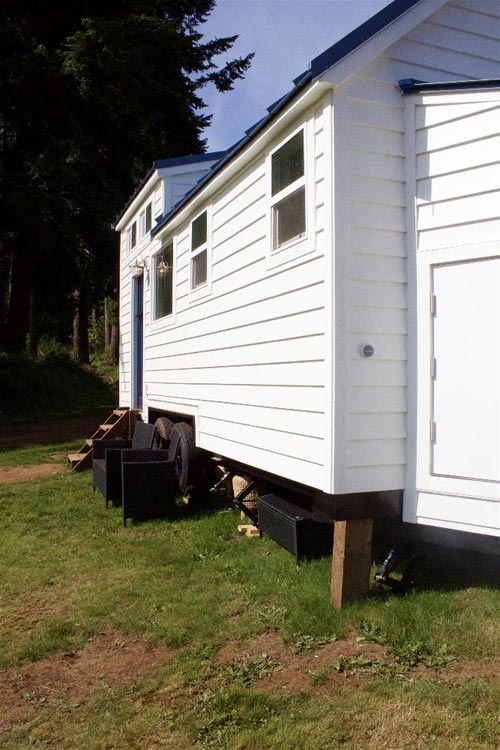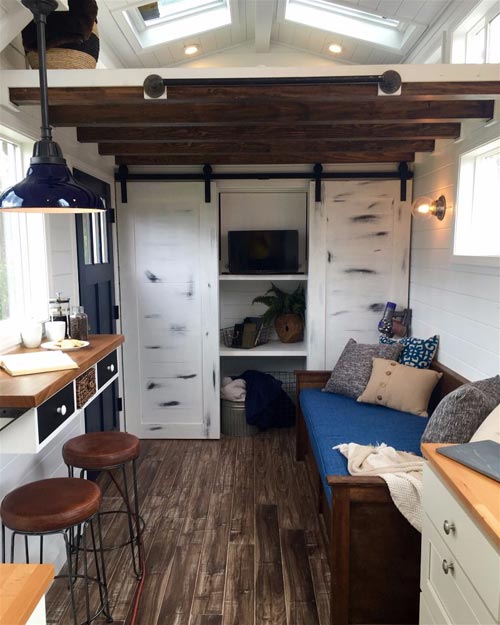 Images © Tiny Heirloom
Follow Tiny Living on Facebook, Pinterest, and Instagram to get our latest tiny house updates!
Subscribe To Tiny Living
Receive our weekly newsletters with all the latest tiny house updates!
Give it a try, you can unsubscribe anytime.