This beautifully designed craftsman tiny house is the work of Modern Tiny Living, a builder located in Columbus, Ohio. The 20′ Mohican has a 160-square-foot main floor and 70-square-foot loft.  It features pine siding with cedar trim on the exterior and poplar shiplap walls with walnut trim throughout the interior.
The brown maple butcher block kitchen counter comes with a removable sink cutting board. The kitchen also includes a 32″ farm sink, three burner propane cooktop, a counter/table extension, and an apartment size refrigerator. Instead of upper cabinets, Modern Tiny Living used overhead storage bins that fold up and out of the way.
The 20′ Mohican was featured on HGTV's Journey to the Tiny House Jamboree!
The Mohican was priced at $59,000 as shown.
Also available from Modern Tiny Living: Kokosing, Kokosing 2, Ocracoke, Kitty Hawk, Braxton, Hatteras, Clover, Fox, Grand, Lodge, Domino, Rodanthe, Nash, Pearl, Poppy, Point, Aqua Oasis, Blue Oasis, Latibule, Mohican, Espresso, Cocoa, Nugget.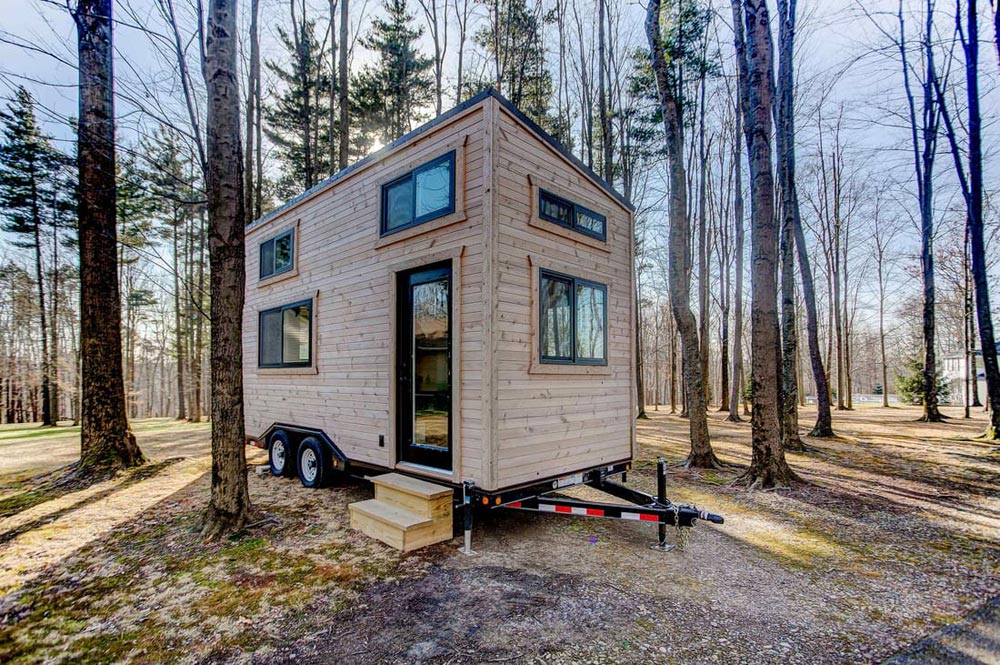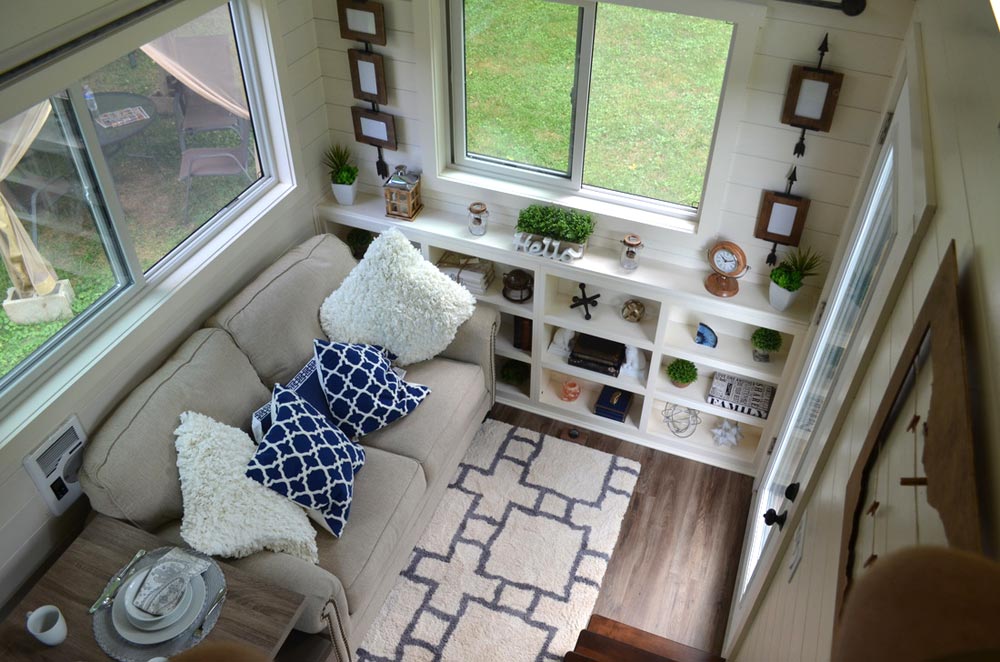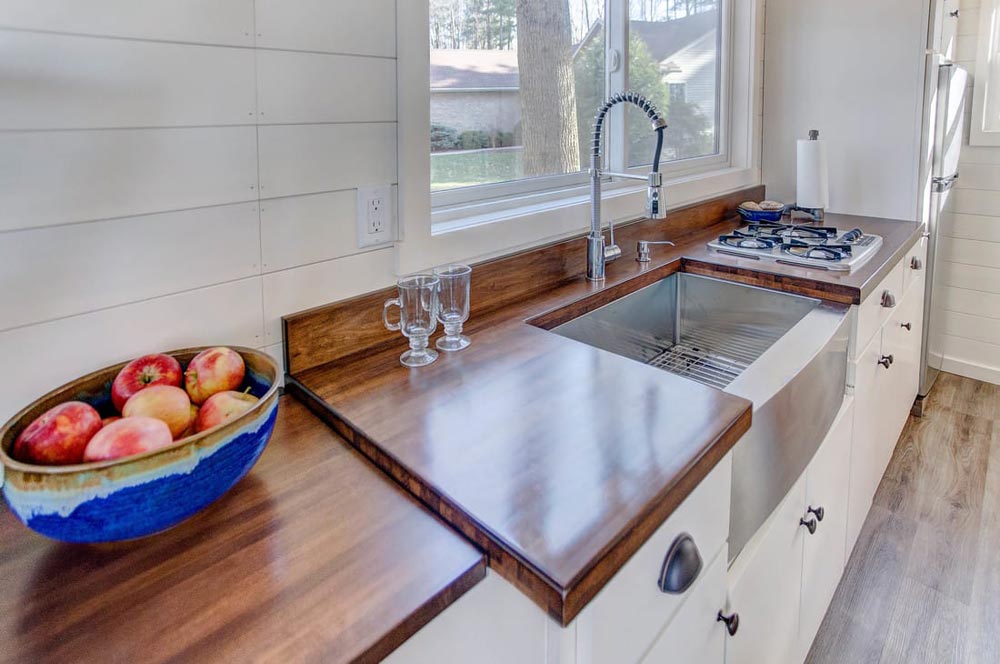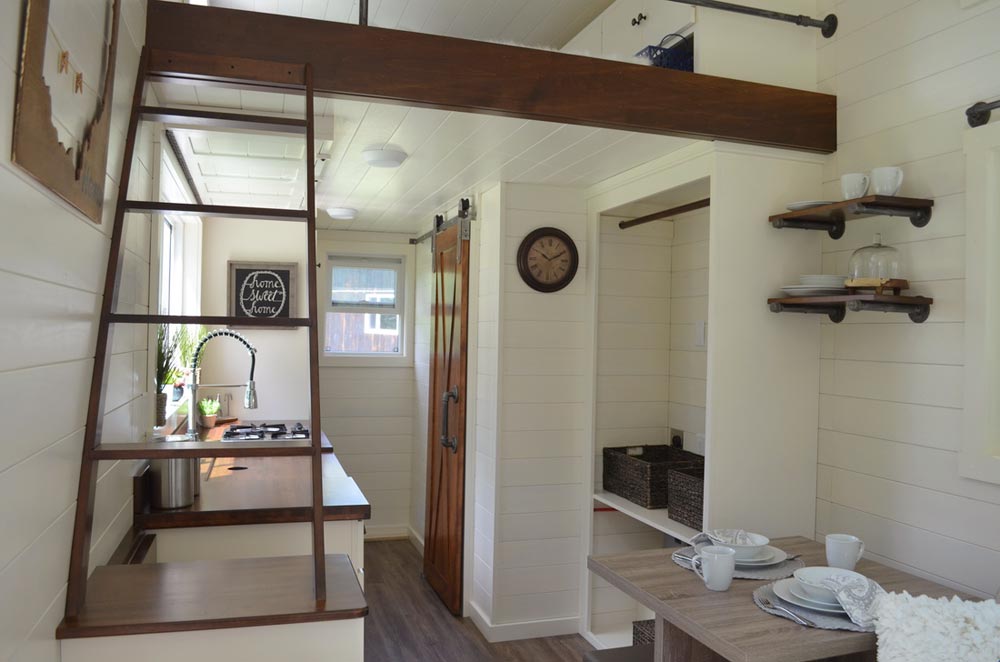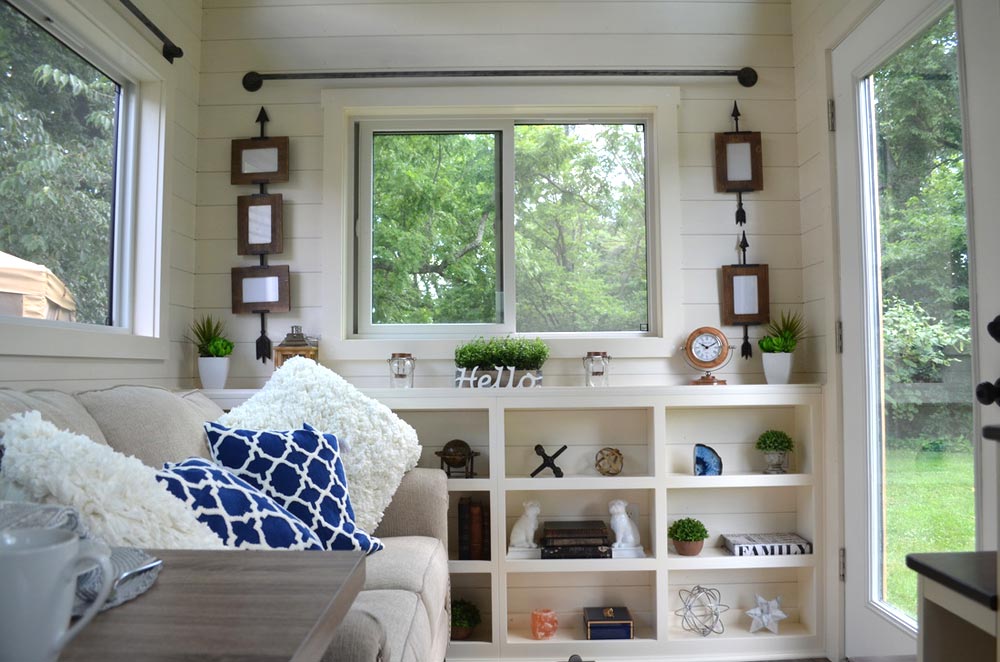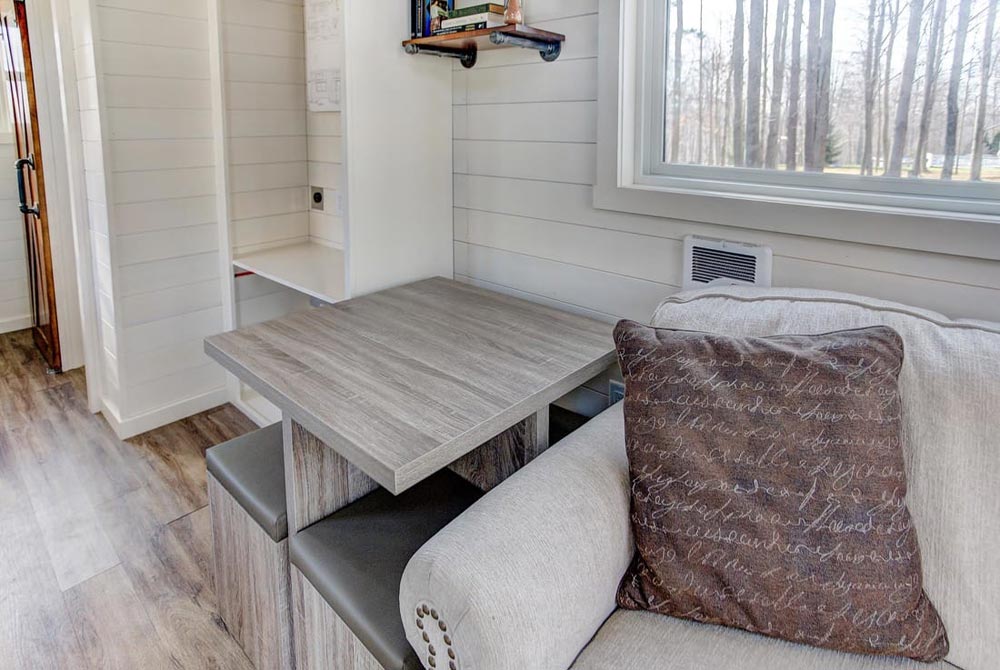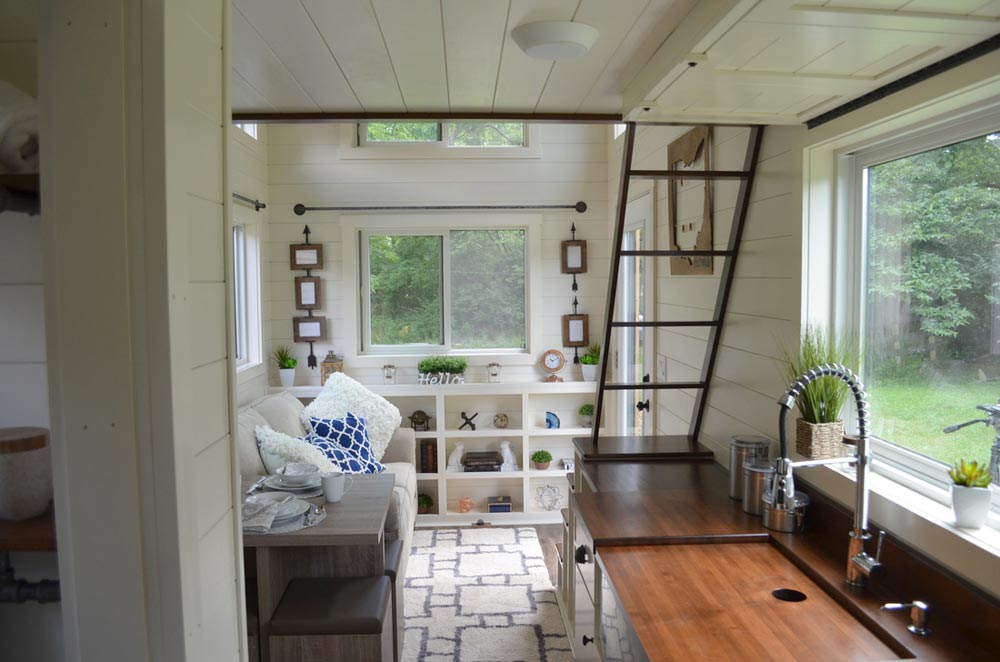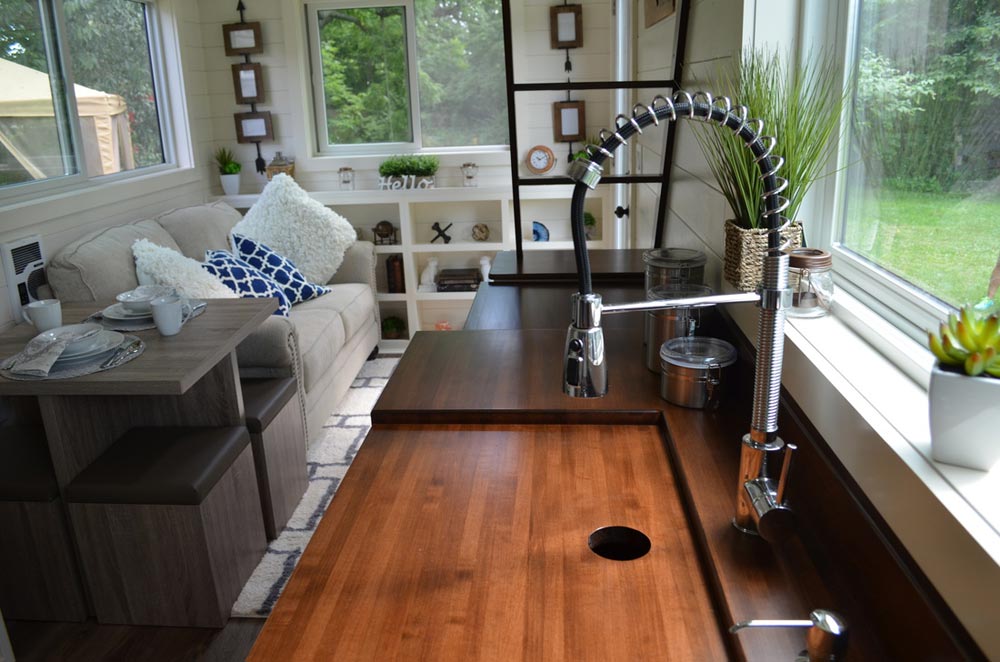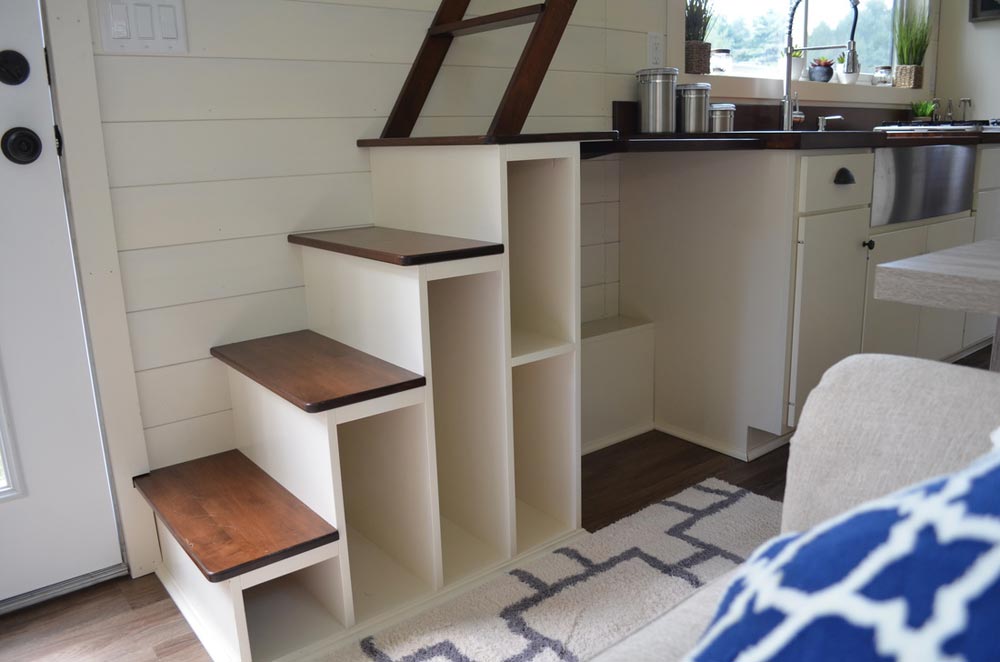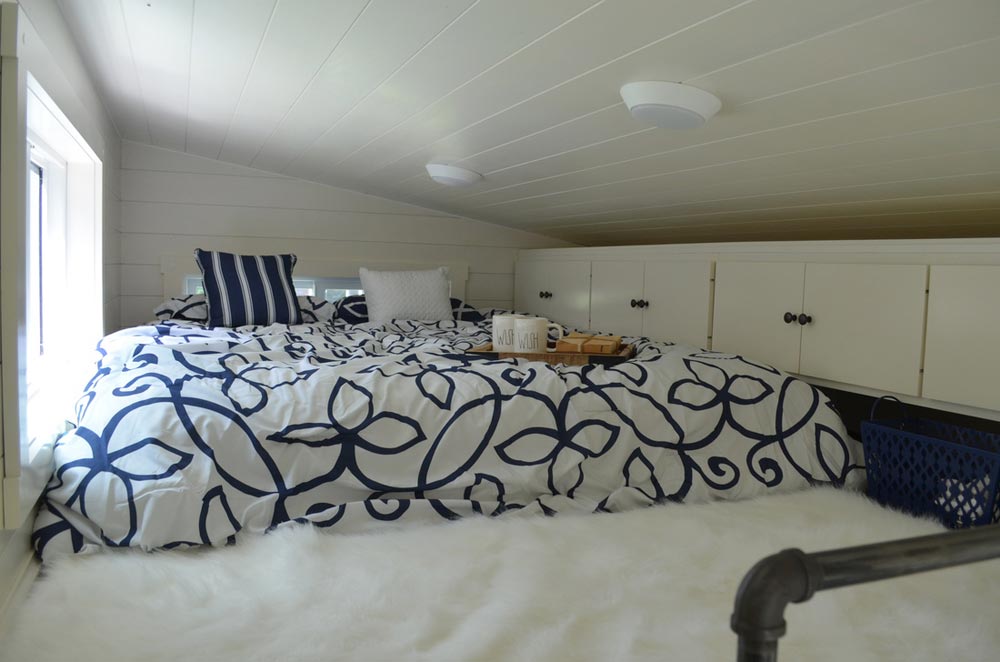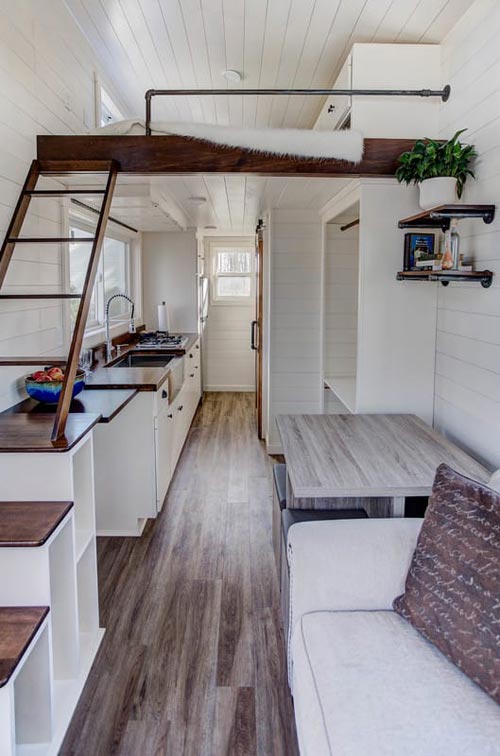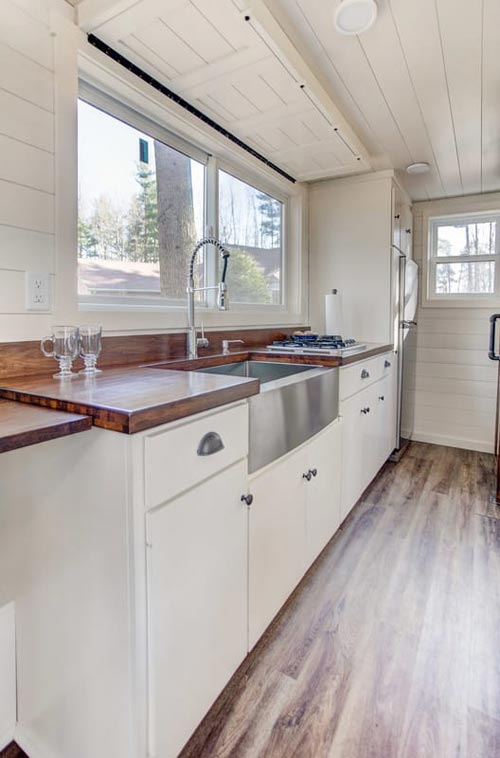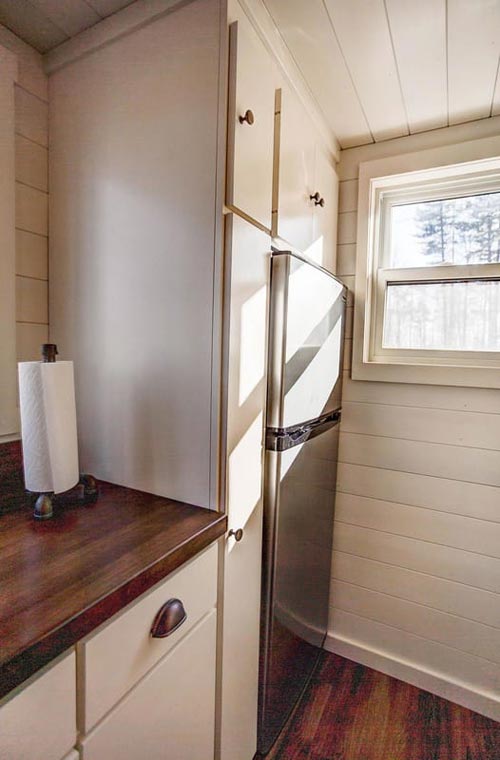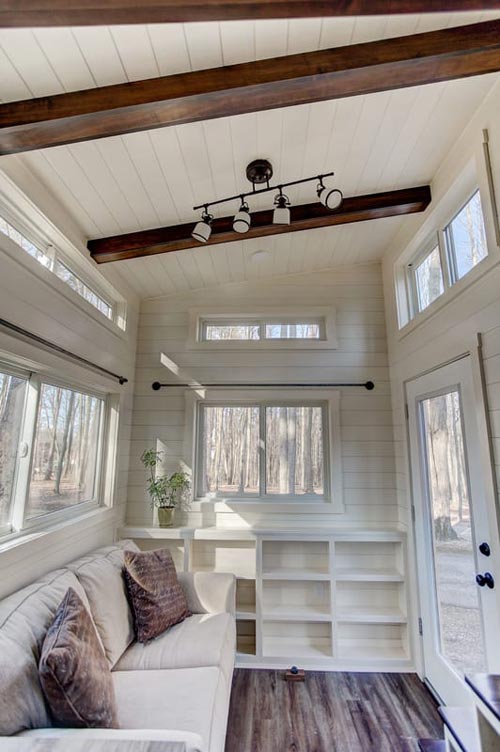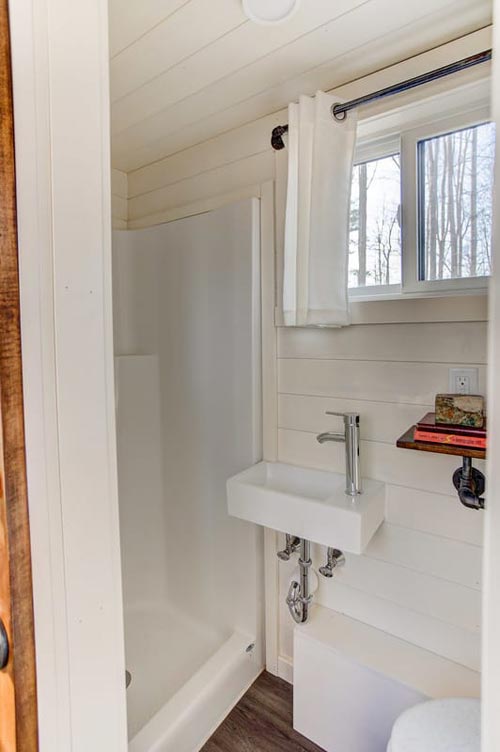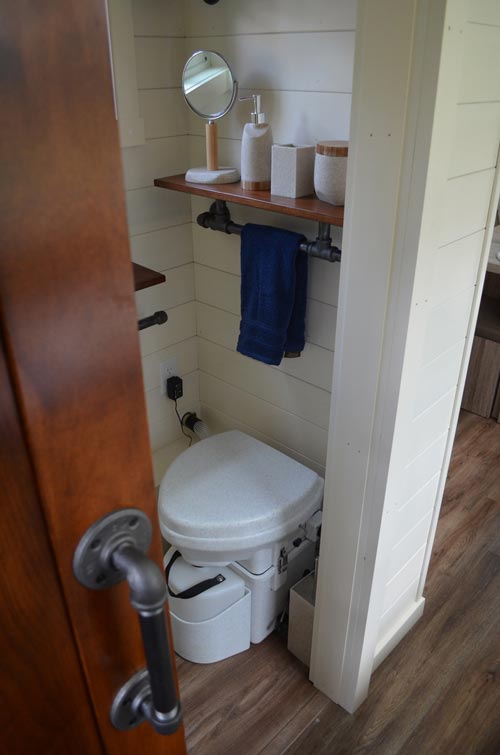 Images © Modern Tiny Living
Follow Tiny Living on Facebook, Pinterest, and Instagram to get our latest tiny house updates!