This 20′ custom tiny house was built by Modern Tiny Living for outdoor enthusiast, Coleman. Named the Latibule, it will serve as Coleman's home base as he travels around on his climbing and skiing adventures.
A large garage door gives Coleman a fantastic view of his surroundings and opens onto a fold down deck with flip up canopy. The tiny house is complete with a four panel solar array and composting toilet for off-grid living.
Inside the Latibule is a counter and desk with live edge wood. White walls, white ceiling, and black pipe fixtures keep the interior simple and clean.
Also available from Modern Tiny Living: Kokosing, Kokosing 2, Clover, Fox, Grand, Lodge, Domino, Rodanthe, Nash, Pearl, Poppy, Point, Aqua Oasis, Blue Oasis, Latibule, Mohican, Espresso, Cocoa, Nugget.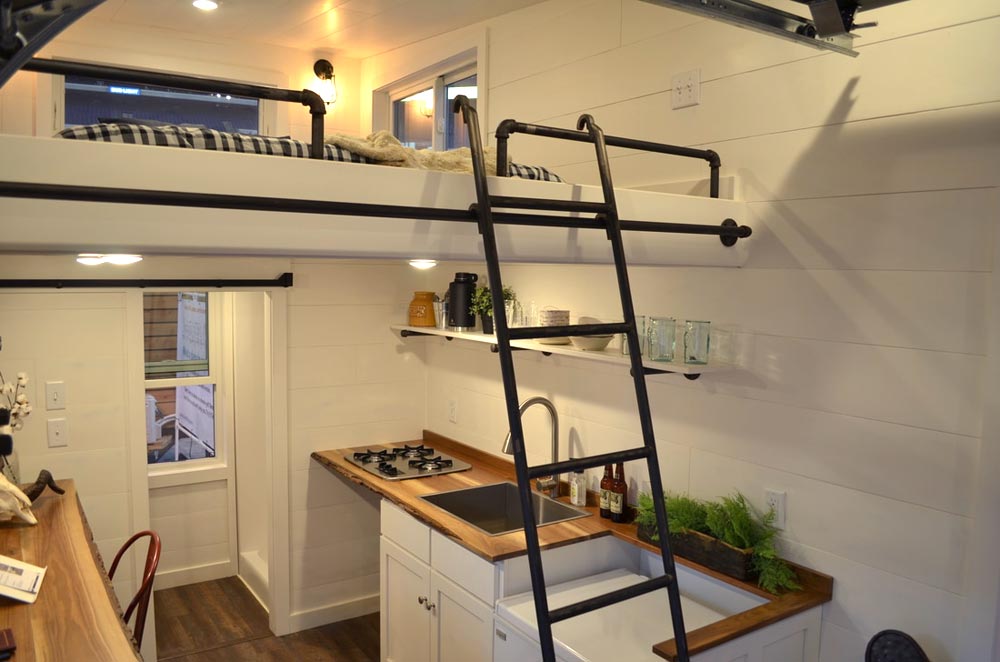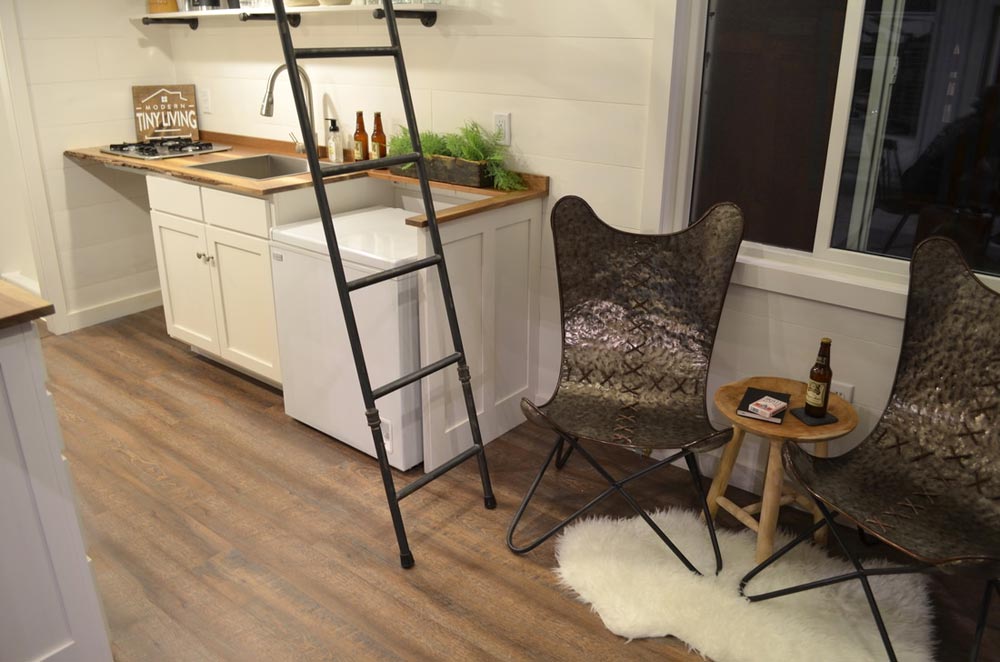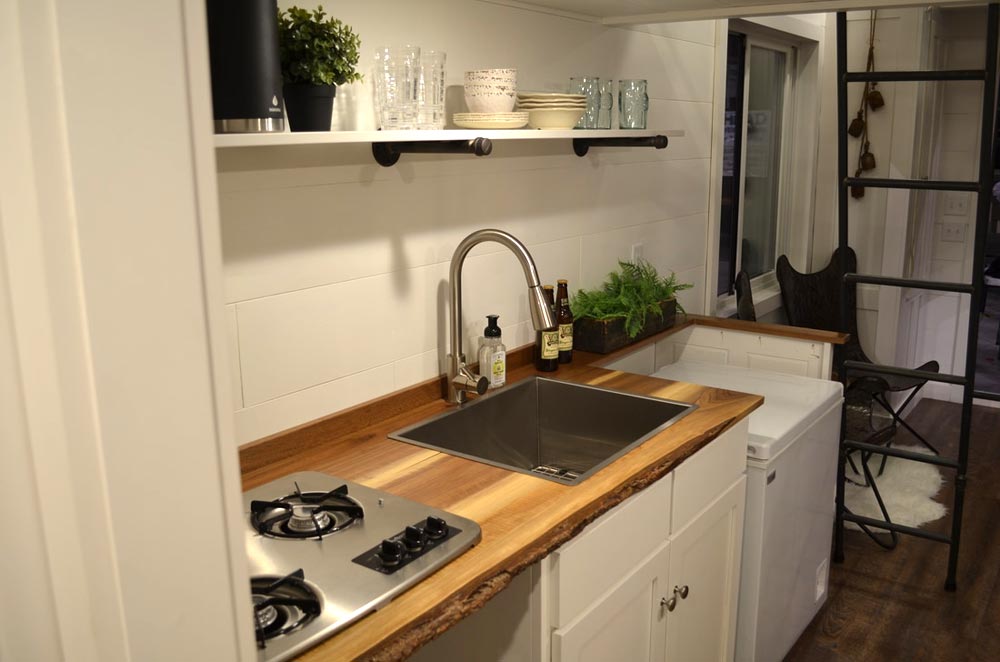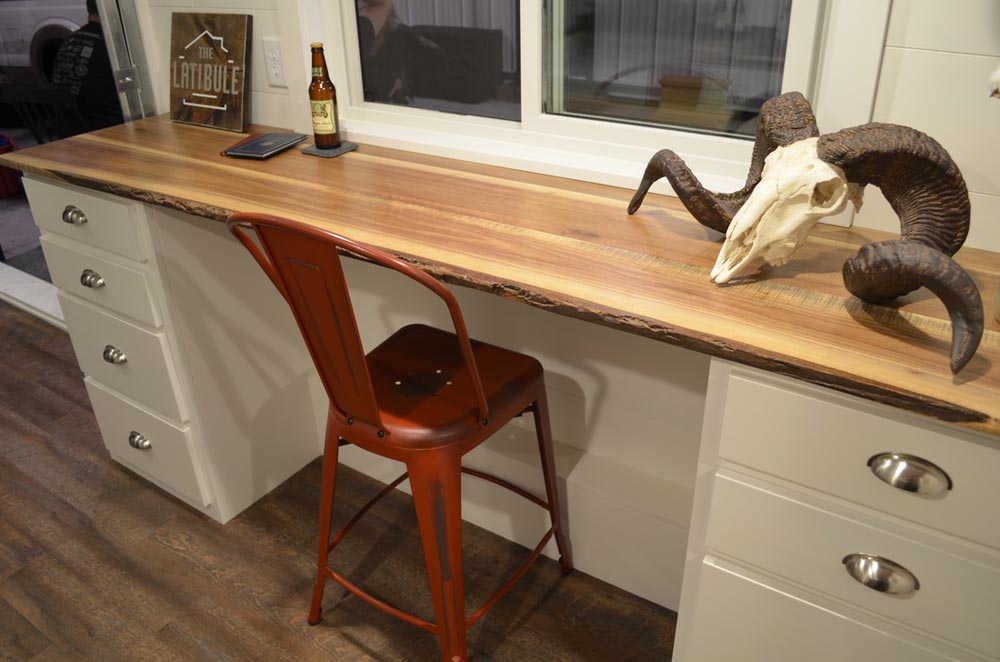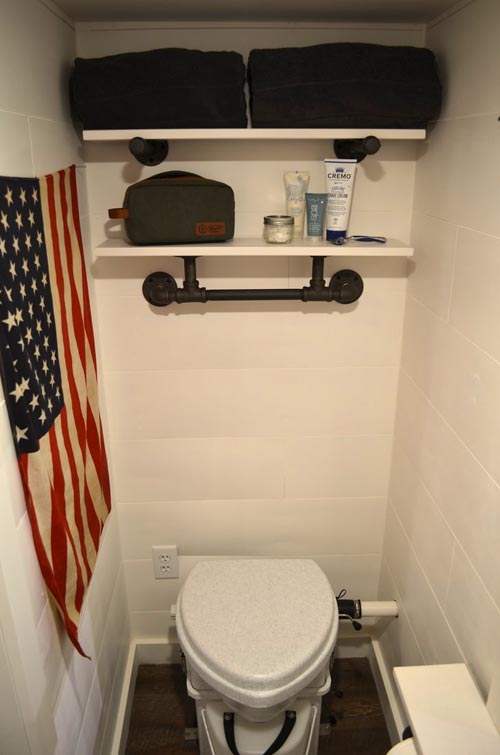 Images © Modern Tiny Living
Follow Tiny Living on Facebook, Pinterest, and Instagram to get our latest tiny house updates!
​Subscribe ​To Tiny Living
Receive our ​newsletters with all the latest tiny house updates!
Give it a try, you can unsubscribe anytime.