Modern Tiny Living built the Aqua Oasis as a vacation rental for the Tiny Siesta rental resort in Sarasota, Florida. The resort is less than a mile away from world-famous Siesta Key Beach!
The Aqua Oasis is a 28-foot tiny house with a main floor bedroom and two queen bedroom lofts, allowing for up to six people. The distinctive double staircase provides easy access to both lofts and has extra storage space. The light grey and white interior gives the house a bright, spacious feel.
The kitchen has plenty of counter space and a large sink with spring spout faucet. Behind the kitchen is a private vanity accessed through a custom barn door.
View more about the builder: Modern Tiny Living.
View more about the vacation rental: Tiny Siesta.
Also available at Tiny House Siesta: Amy, Aqua Oasis, Blue Oasis, Eleanor, Flamingo, Margarita, Red Lifeguard Stand, Sand Dollar, Siesta, Yellow Lifeguard.
Also available from Modern Tiny Living: Kokosing, Kokosing 2, Ocracoke, Kitty Hawk, Braxton, Hatteras, Clover, Fox, Grand, Lodge, Domino, Rodanthe, Nash, Pearl, Poppy, Point, Aqua Oasis, Blue Oasis, Latibule, Mohican, Espresso, Cocoa, Nugget.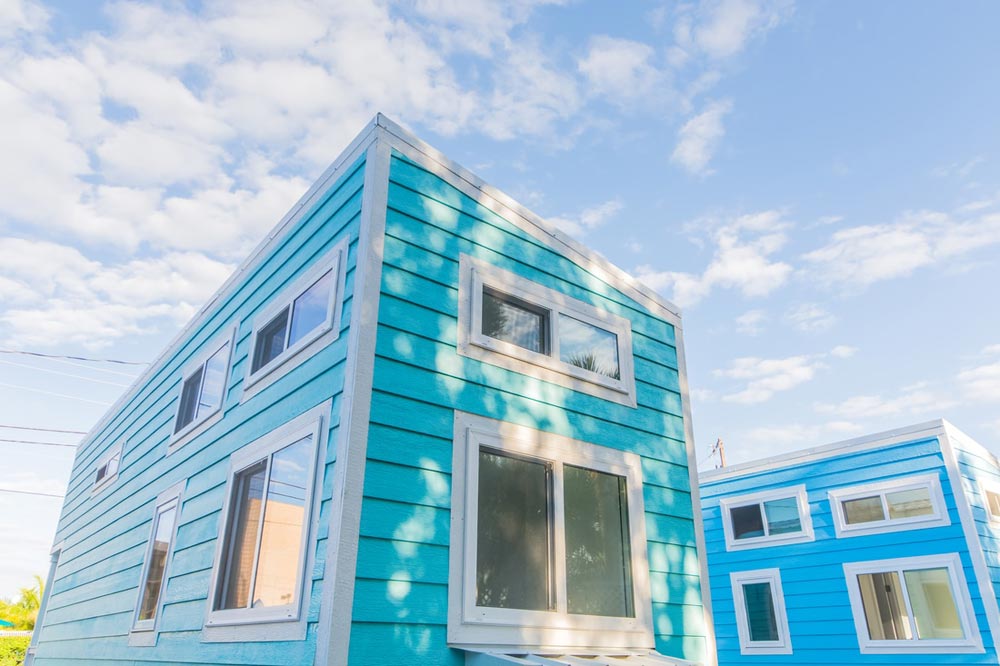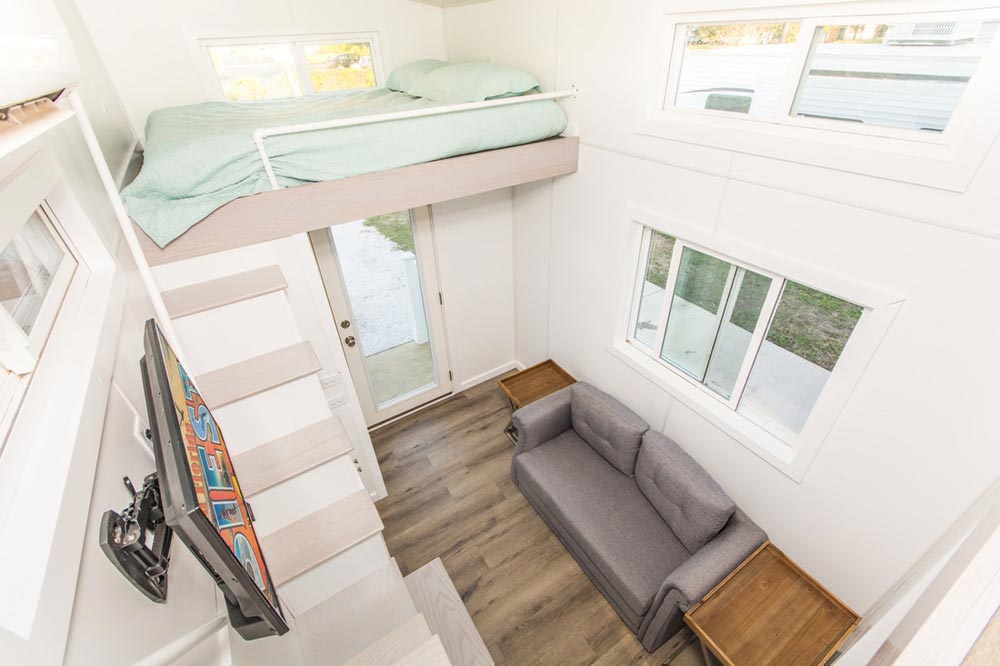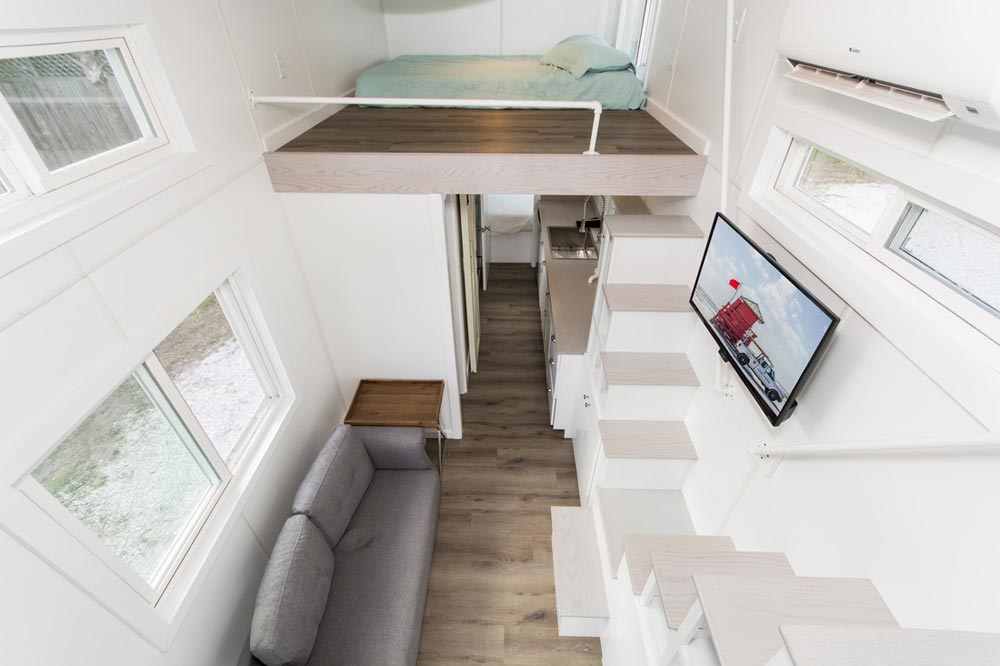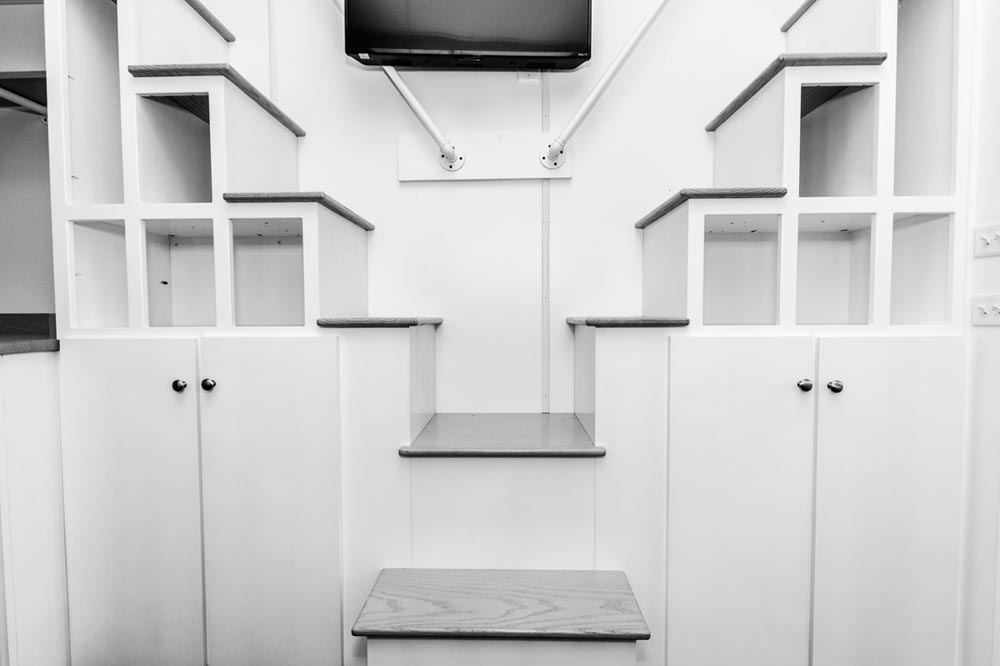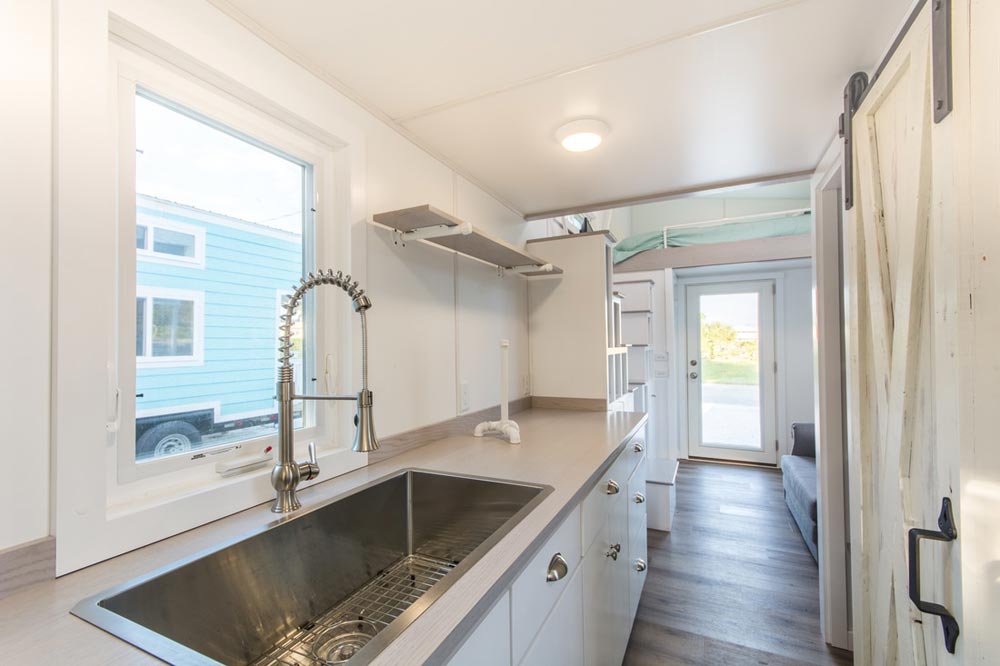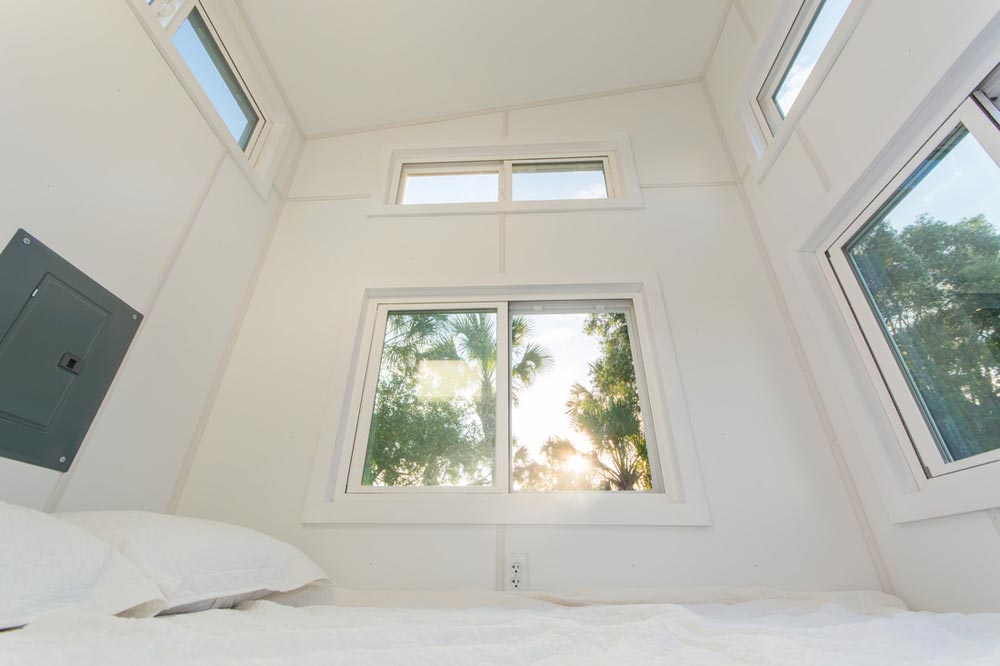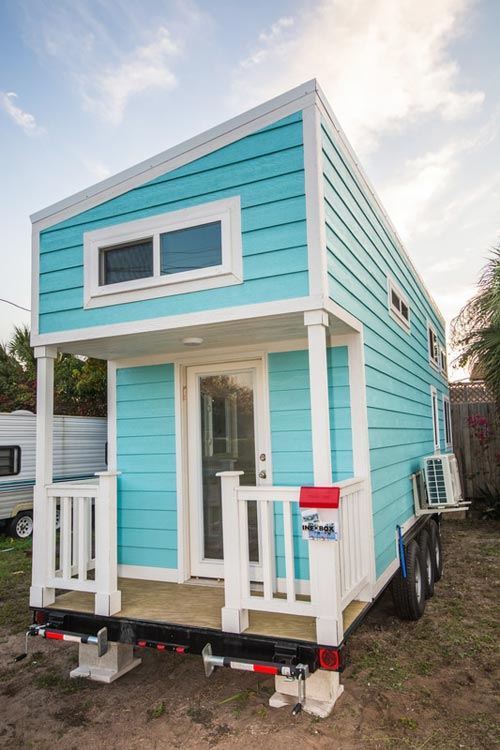 Images © Modern Tiny Living
Follow Tiny Living on Facebook, Pinterest, and Instagram to get our latest tiny house updates!