The Poppy is a variation of Modern Tiny Living's Kokosing model. Built as a vacation rental for Try It Tiny, the Poppy is a less expensive model but still has the Kokosing's popular living room and social area.
Modern Tiny Living built the Poppy on a 24-foot Trailer Made trailer and used vertical smart siding, white trim, and a metal roof.
The interior includes white PVC walls for easy maintenance and vinyl wood flooring. The living room is built on a platform and has built-in benches with storage, two bookcases, and a fold-out bed that sleeps two. A queen bedroom loft is accessed by storage stairs.
The kitchen features white cabinets, open shelving, and oak countertops. Appliances include a four burner gas cooktop, 9.9 cu.ft. refrigerator/freezer, a washer/dryer combo, and a 24″ undermount sink. Across from the kitchen is a dining/work table with bar stools in front of a window.
The Poppy is located in Madison, Indiana and available for nightly rental through Try It Tiny. Rates start at $50 per night.
For more information about the tiny house build, contact Modern Tiny Living.
With our trademark living and social area, to the very unique dining/work table across from the kitchen, and the stunning full kitchen, Poppy is very clearly a work of art. We hope it serves the Try It Tiny team well!
Also available from Modern Tiny Living: Point, Kokosing, Kokosing 2, Nash, Aqua Oasis, Latibule, Mohican, Nugget.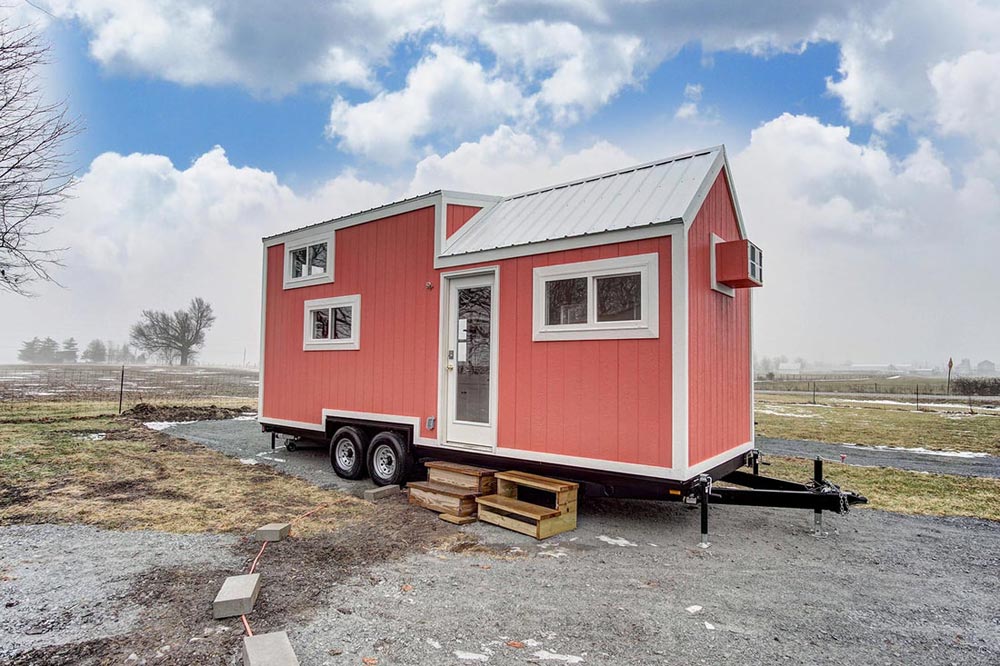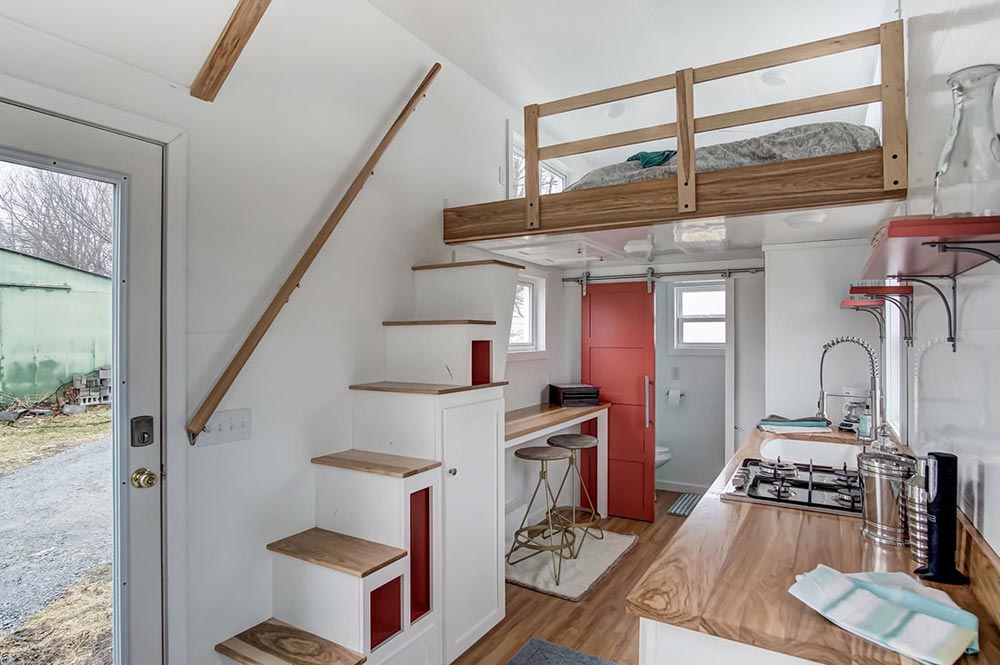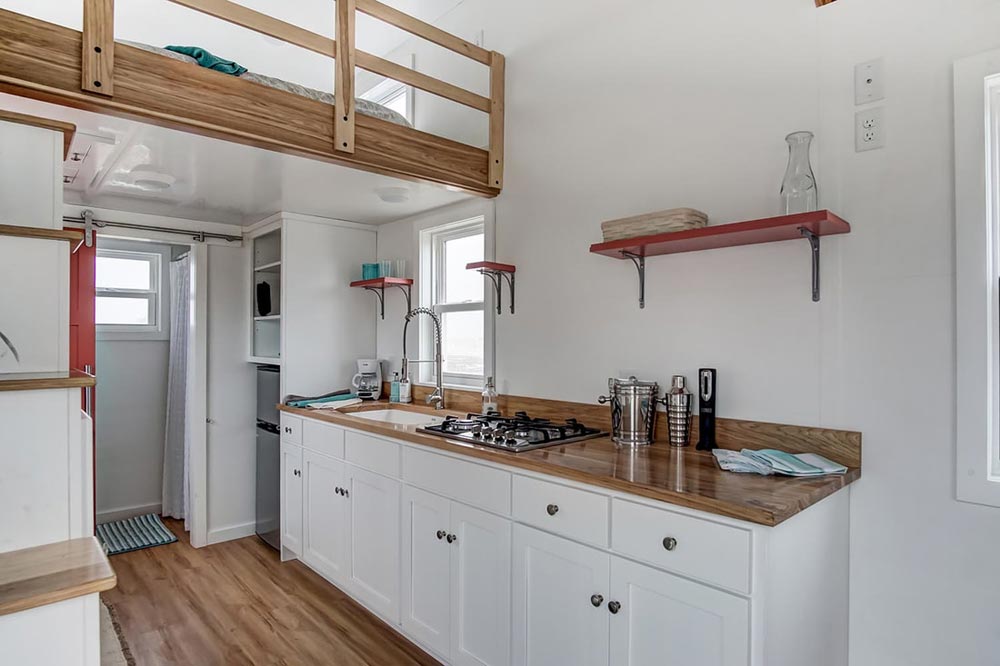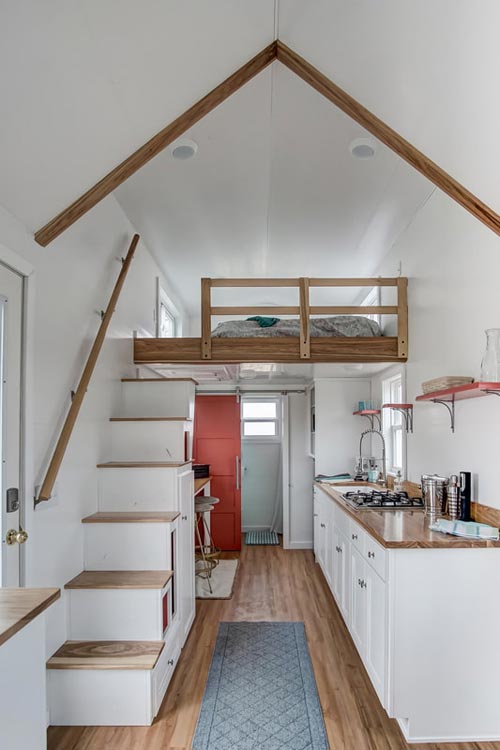 Images © Modern Tiny Living
Follow Tiny Living on Facebook, Pinterest, and Instagram to get our latest tiny house updates!
​Subscribe ​To Tiny Living
Receive our ​newsletters with all the latest tiny house updates!
Give it a try, you can unsubscribe anytime.