Tiny Heirloom built this modern tiny house for California couple, Scott and Tamsen, after they lost their home of 25 years to a wildfire. The clean, sleek interior mixes modern appliances and white shiplap walls with rustic wood flooring and trim to give it its name, Modern Mountain.
The tiny house has a master bedroom loft for the couple and a guest loft space for when their sons visit. A book nook for Tamsen, a desk overlooking a large picture window, and an automatic doggie door for their little dog help make this house a home.
Also available from Tiny Heirloom: Hawaii House, Archway Tiny Home, Tudor House, Kentucky Donut Shop, Theater Home, Tiny Traveling Dream Home, Vantage, Apothecary, Beachy Bohemian, Tiny Home on the Coast, Tiny Home and Garden, Rustic Tiny Home, Tiny Home and Garden, Tiny Traveling Farmhouse, Live/Work Tiny Home, Tiny Home, Big Outdoors, Tiny Craftsman Home, Tiny Replica Home, Tiny Home of Zen, Tiny Adventure Home, Modern Mountain, Texas Tiny Home, Vintage Glam, Emerald, Northwest Haven, Vintage, Family of Four, Aerodynamic, Craftsman, Lake Tahoe, Modern, Luxurious, Rocky Mountain, Midcentury Modern, Southern Charm.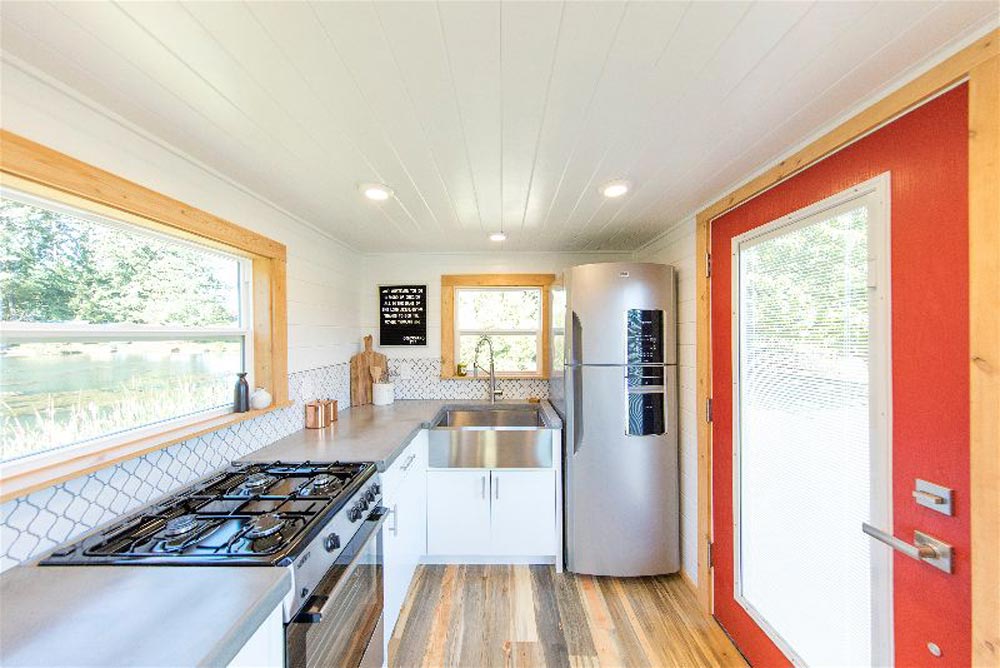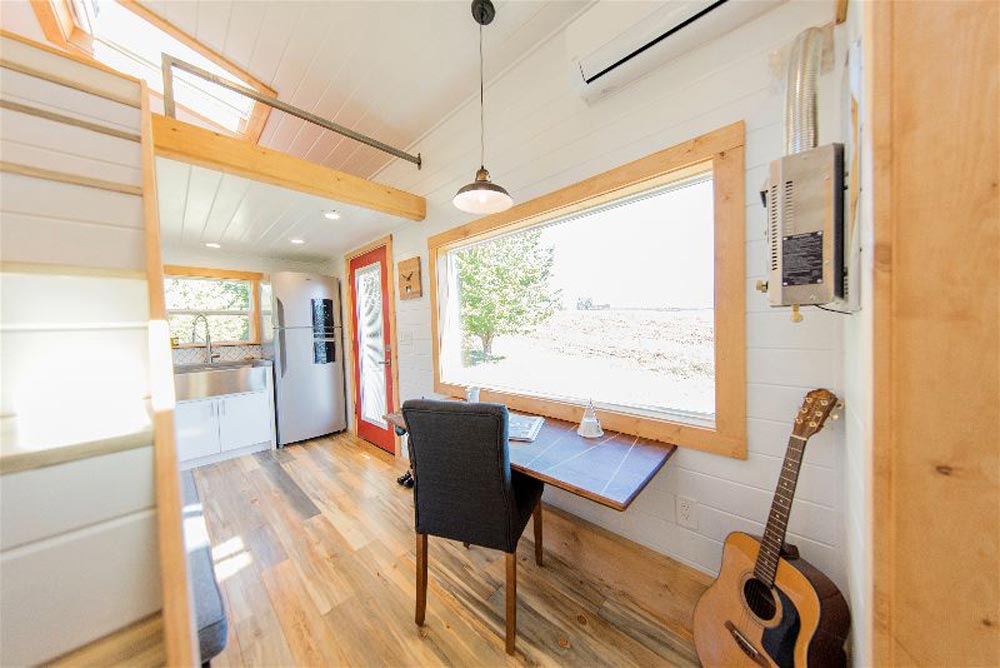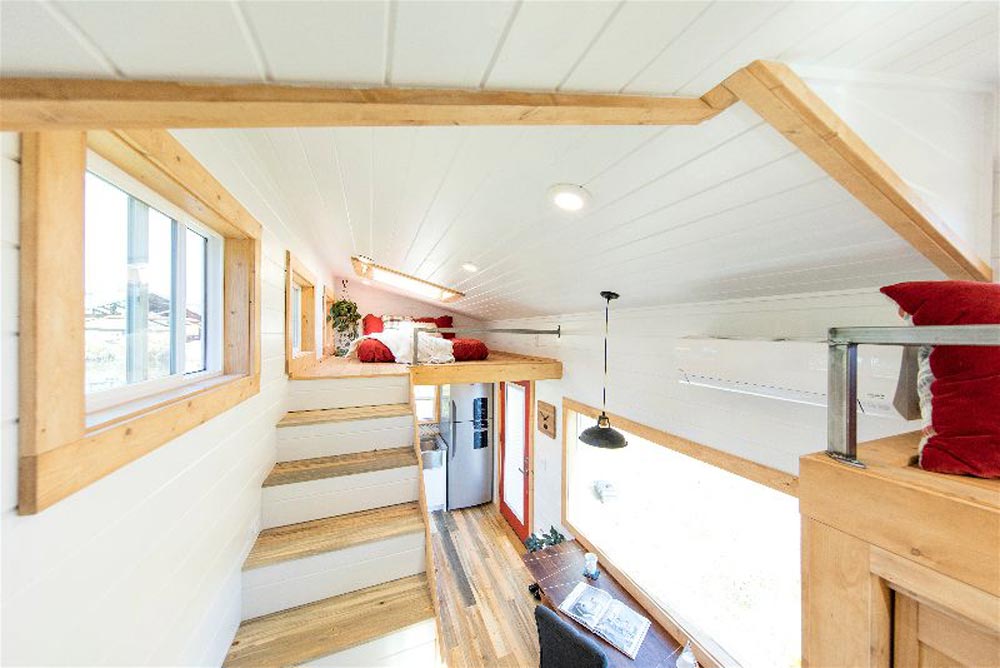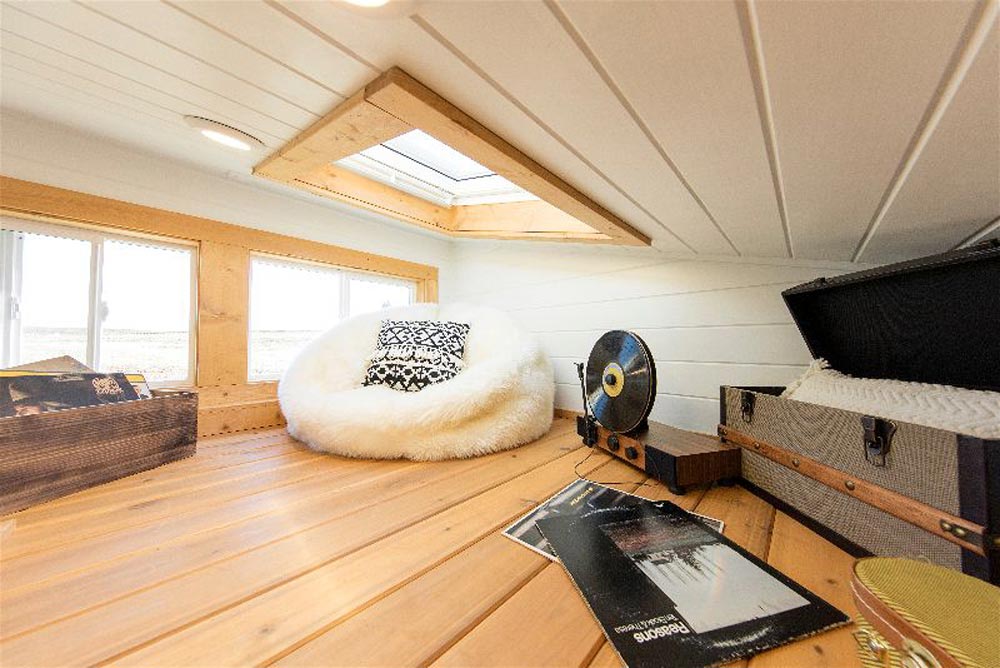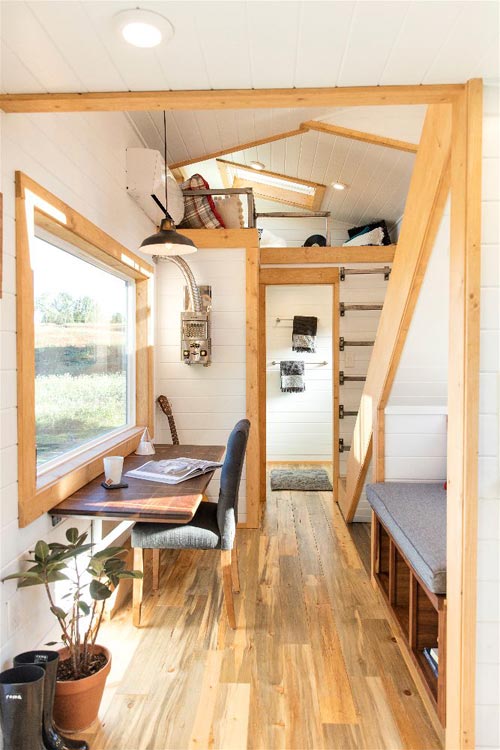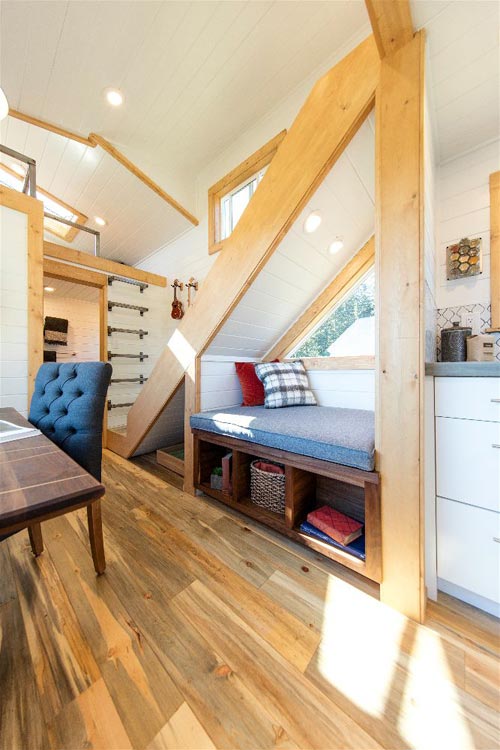 Images © Tiny Heirloom
Follow Tiny Living on Facebook, Pinterest, and Instagram to get our latest tiny house updates!