Tasked with creating a tiny house for a family of five, the team at Tiny Heirloom designed and built the Luxurious. This 33′ tiny house has multiple separate living quarters and a custom moving wall system that either extends the living room or creates a bedroom with two bunk beds. Above the bunk beds is a fully enclosed loft for the parents with a large opening skylight just above the bed. For the third kid there is a full secondary loft opposite the master loft with another massive opening skylight and built in shelving.
The bathroom suite splits in two and is separated by sliding barn doors to give the privacy a family of five needs. The gourmet kitchen features a custom refrigerator, professional stove top, and a six foot long backsplash window.
Also available from Tiny Heirloom: Hawaii House, Archway Tiny Home, Tudor House, Kentucky Donut Shop, Theater Home, Tiny Traveling Dream Home, Vantage, Apothecary, Beachy Bohemian, Tiny Home on the Coast, Tiny Home and Garden, Rustic Tiny Home, Tiny Home and Garden, Tiny Traveling Farmhouse, Live/Work Tiny Home, Tiny Home, Big Outdoors, Tiny Craftsman Home, Tiny Replica Home, Tiny Home of Zen, Tiny Adventure Home, Modern Mountain, Texas Tiny Home, Vintage Glam, Emerald, Northwest Haven, Vintage, Family of Four, Aerodynamic, Craftsman, Lake Tahoe, Modern, Luxurious, Rocky Mountain, Midcentury Modern, Southern Charm.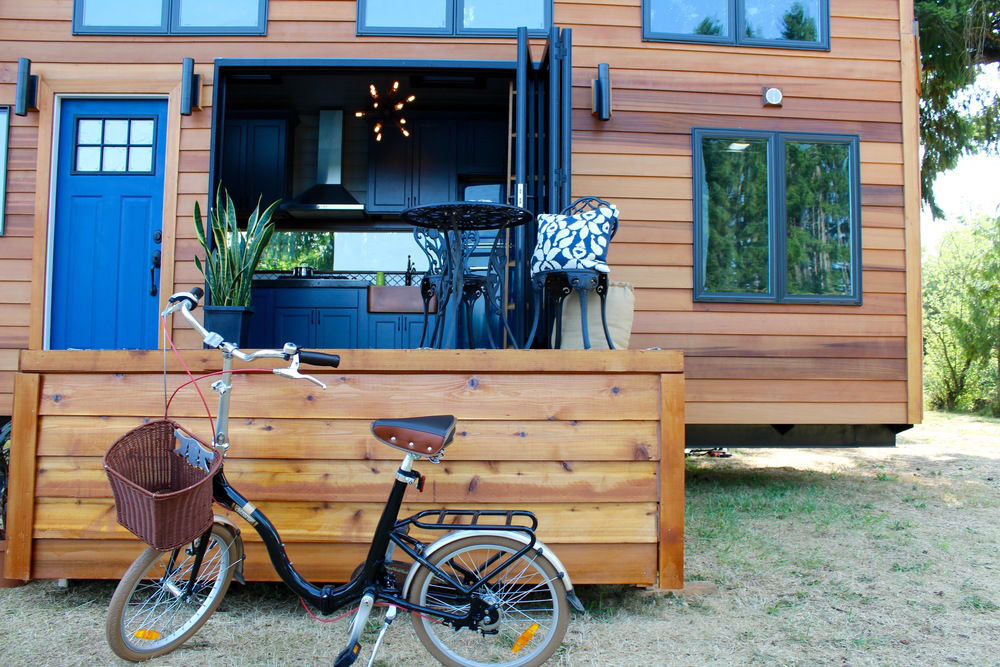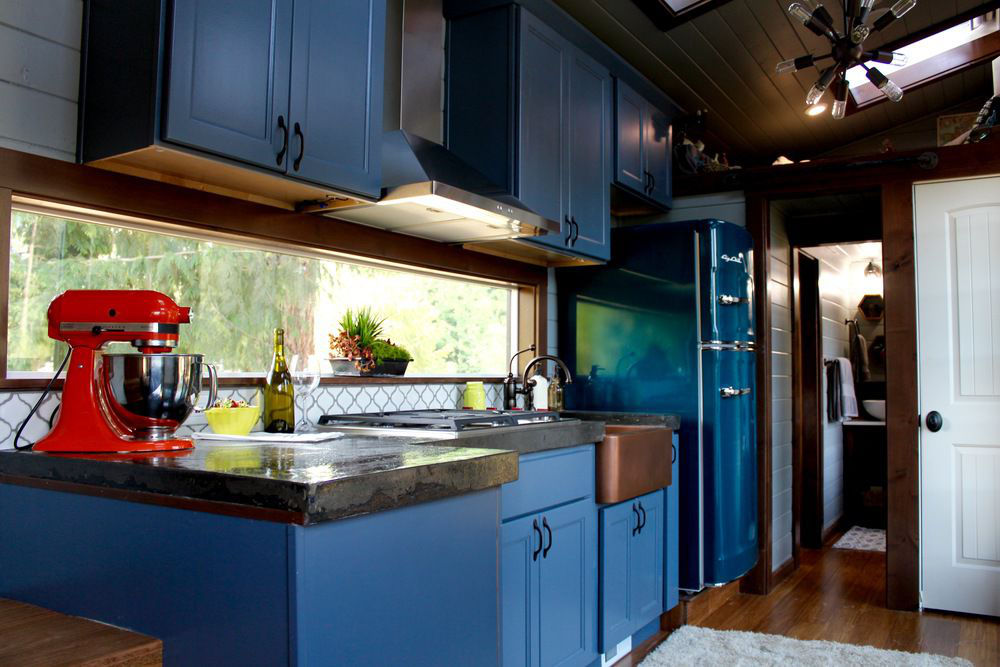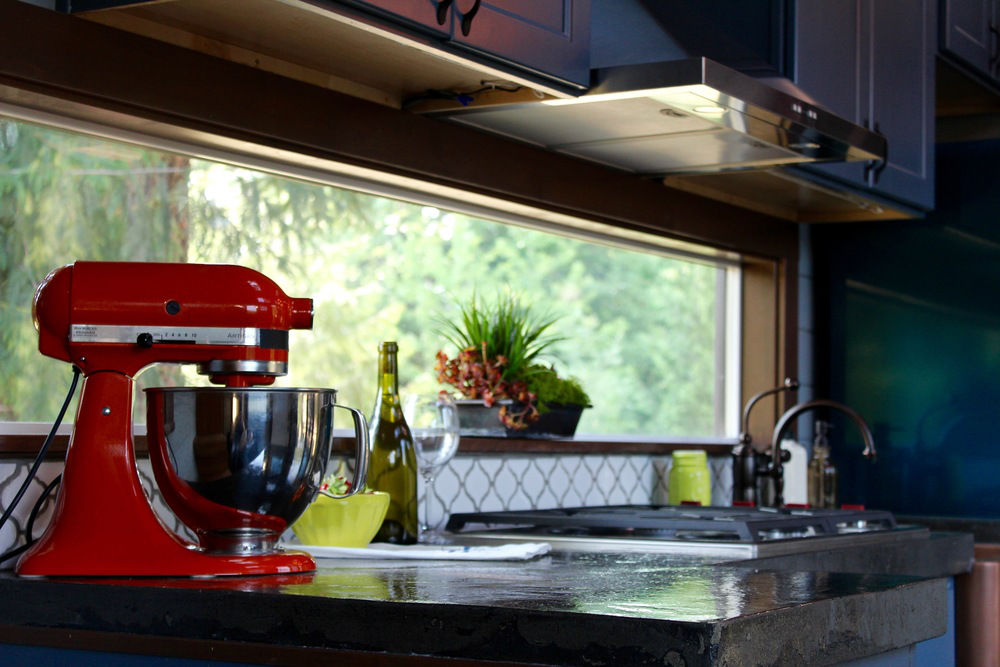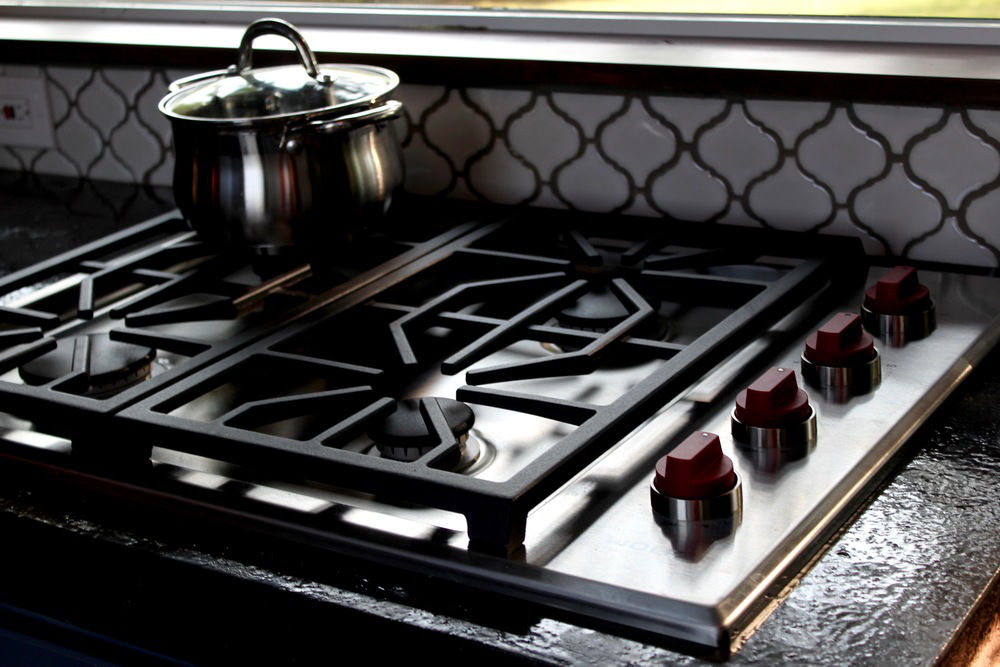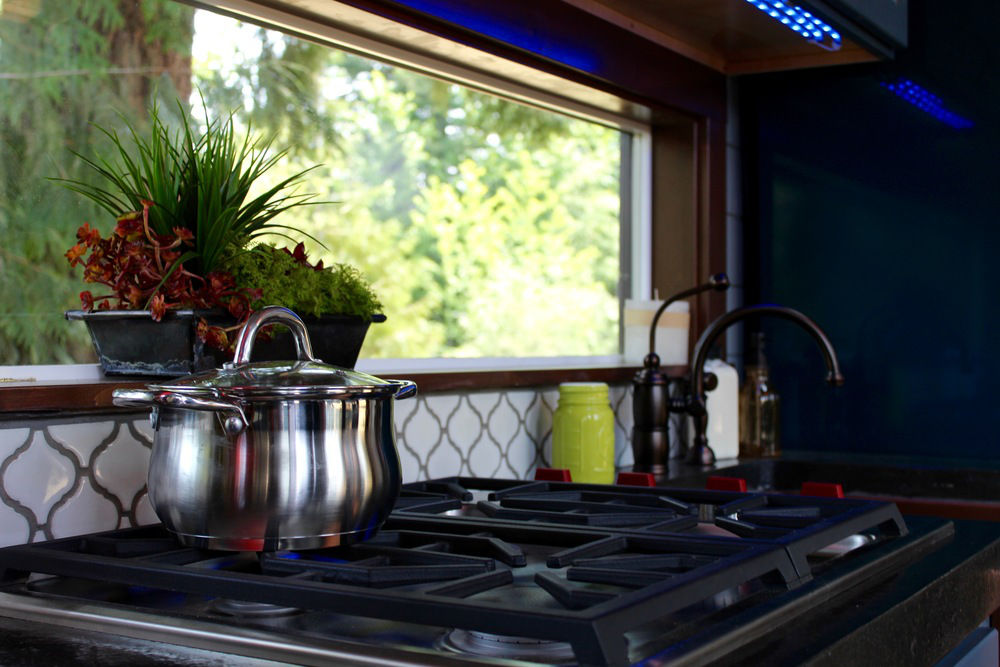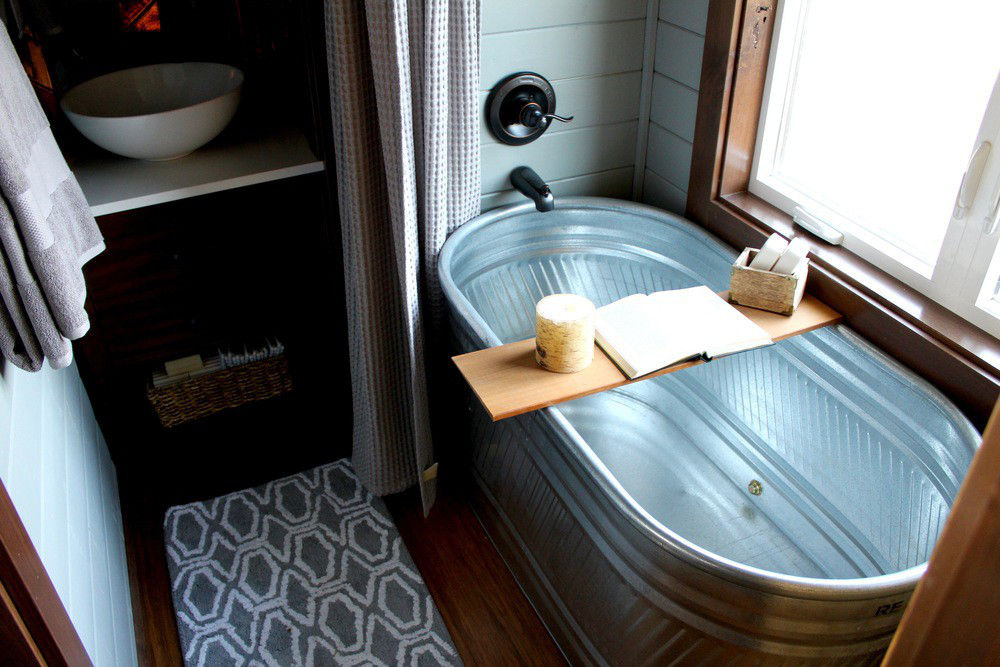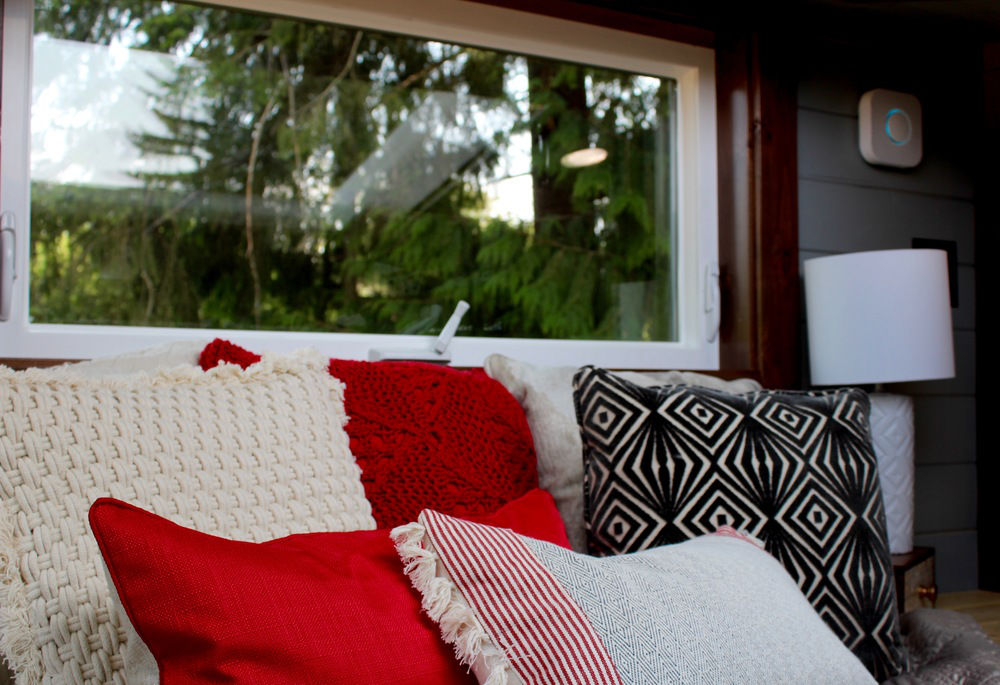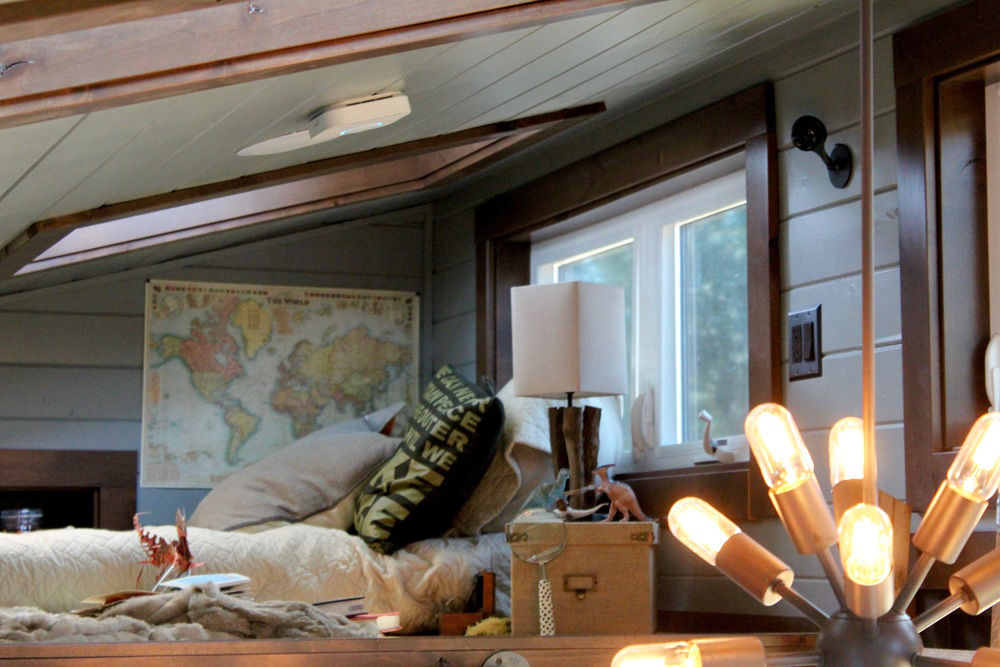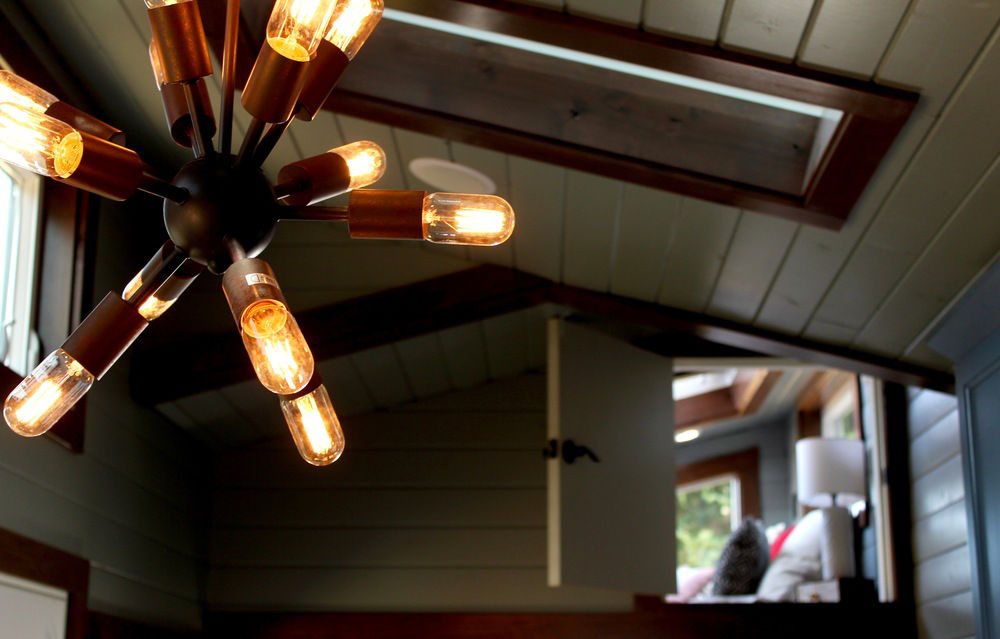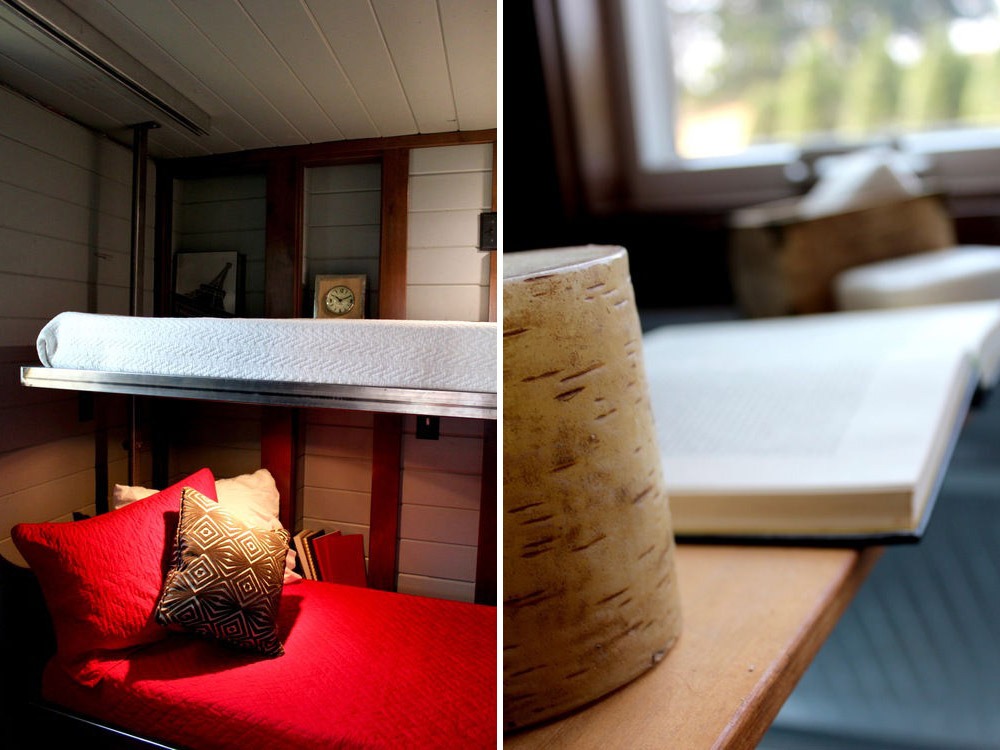 Images © Tiny Heirloom
Follow Tiny Living on Facebook, Pinterest, and Instagram to get our latest tiny house updates!