This 20′ custom tiny house was built by Tiny Heirloom for a young couple who loves to travel. The modern design uses dark hardwood floors and trim, white tongue and groove panels, and a light green accent wall in the kitchen. The kitchen includes a full range, large refrigerator, butcher block countertops, and a washer/dryer combo.  The 26-square-foot bathroom features a tile shower and marble bowl sink.
Also included on top of this 140-square-foot tiny house is a rooftop deck where the couple can sit and relax as they tour the country.
Also available from Tiny Heirloom: Hawaii House, Archway Tiny Home, Tudor House, Kentucky Donut Shop, Theater Home, Tiny Traveling Dream Home, Vantage, Apothecary, Beachy Bohemian, Tiny Home on the Coast, Tiny Home and Garden, Rustic Tiny Home, Tiny Home and Garden, Tiny Traveling Farmhouse, Live/Work Tiny Home, Tiny Home, Big Outdoors, Tiny Craftsman Home, Tiny Replica Home, Tiny Home of Zen, Tiny Adventure Home, Modern Mountain, Texas Tiny Home, Vintage Glam, Emerald, Northwest Haven, Vintage, Family of Four, Aerodynamic, Craftsman, Lake Tahoe, Modern, Luxurious, Rocky Mountain, Midcentury Modern, Southern Charm.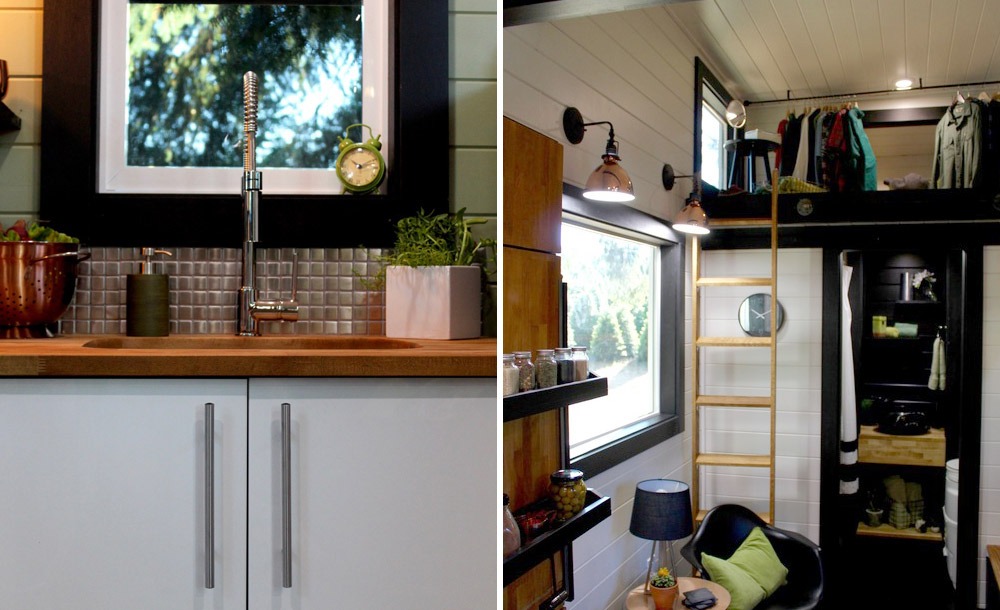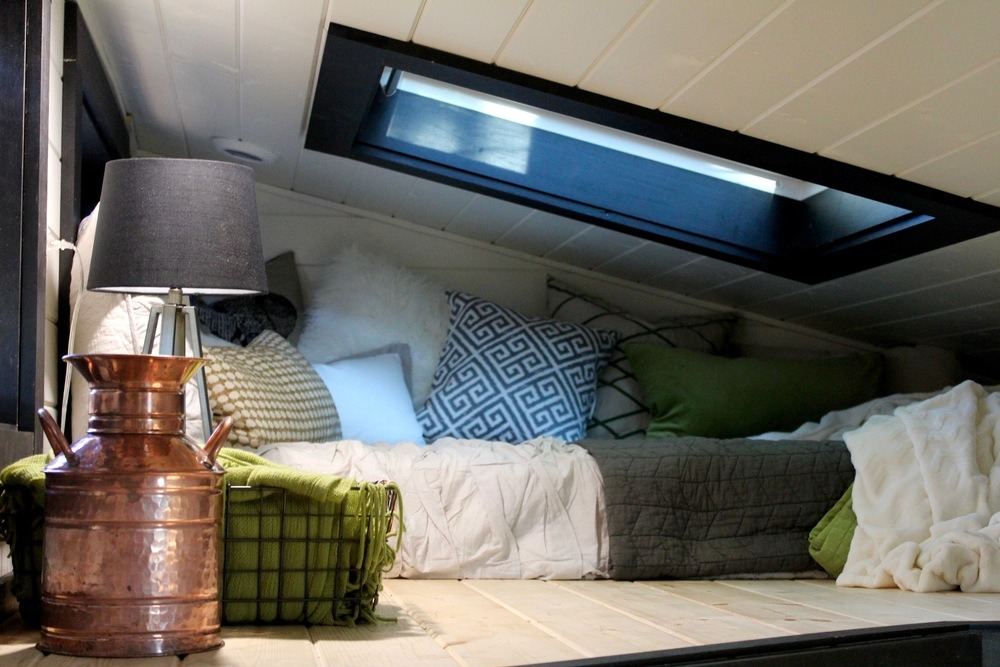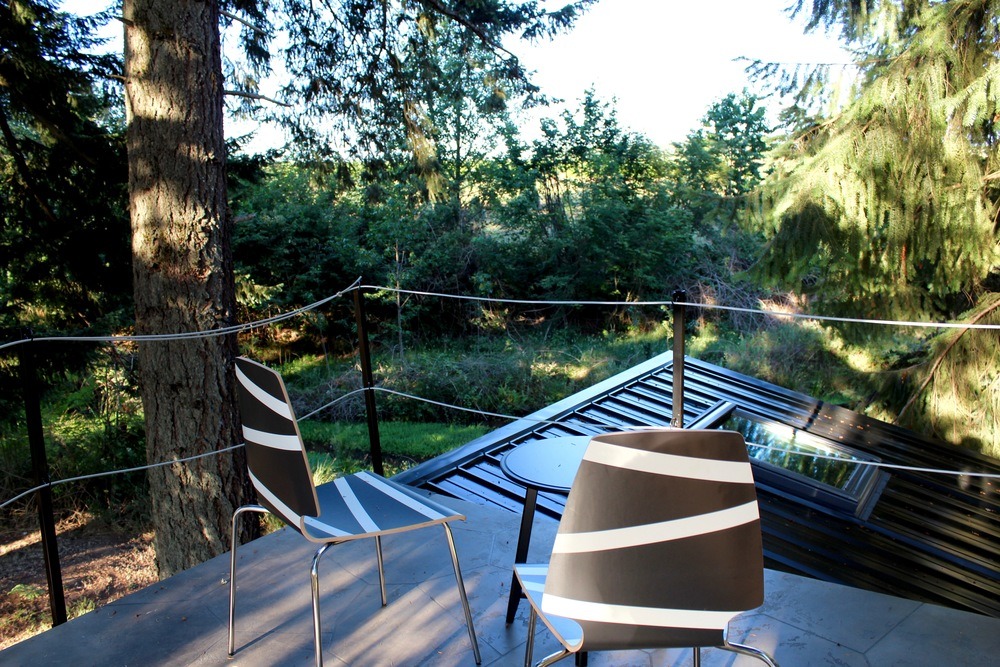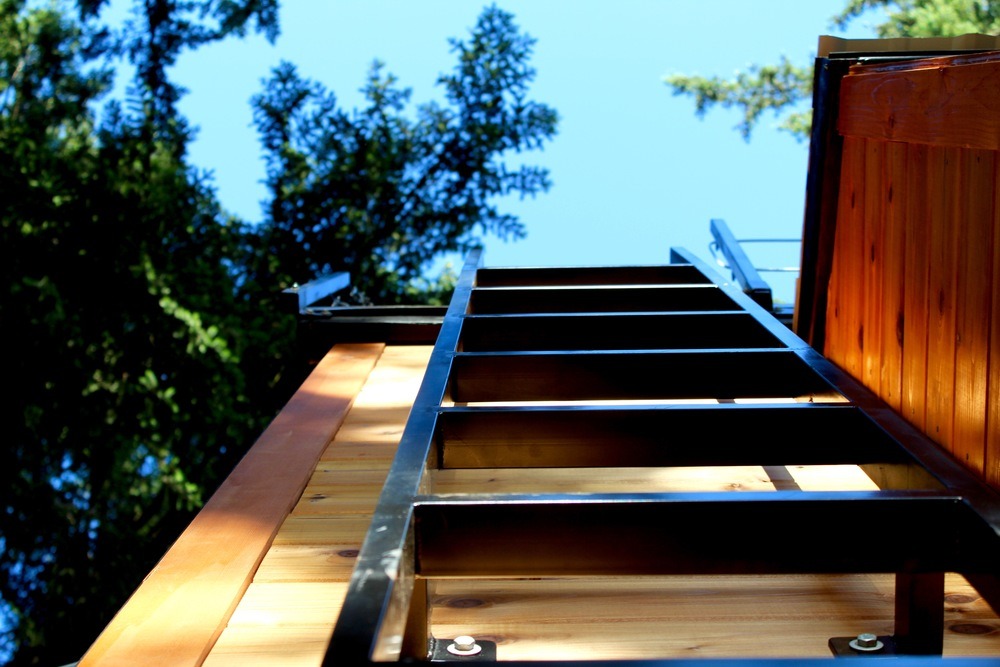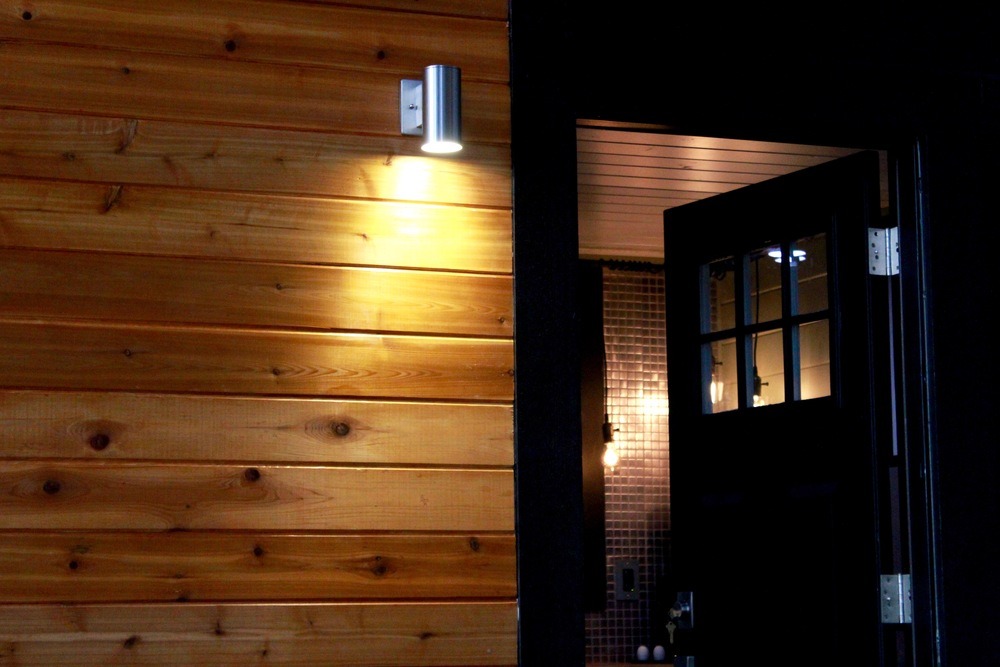 Images © Tiny Heirloom
Follow Tiny Living on Facebook, Pinterest, and Instagram to get our latest tiny house updates!