This craftsman-style tiny house was built by Tiny Heirloom, the builders behind HGTV's Tiny Luxury. The 140 sq.ft. house features a full size stainless steel refrigerator and 12′ of countertop space. The butcher block countertop flips open to reveal a 50″ flatscreen TV.
A 56 sq.ft. master bedroom loft is large enough for a king bed. Hardwood floors, solid wood trim, and skylights throughout complete this luxurious tiny house. The total price for this house was $73,000.
Also available from Tiny Heirloom: Hawaii House, Archway Tiny Home, Tudor House, Kentucky Donut Shop, Theater Home, Tiny Traveling Dream Home, Vantage, Apothecary, Beachy Bohemian, Tiny Home on the Coast, Tiny Home and Garden, Rustic Tiny Home, Tiny Home and Garden, Tiny Traveling Farmhouse, Live/Work Tiny Home, Tiny Home, Big Outdoors, Tiny Craftsman Home, Tiny Replica Home, Tiny Home of Zen, Tiny Adventure Home, Modern Mountain, Texas Tiny Home, Vintage Glam, Emerald, Northwest Haven, Vintage, Family of Four, Aerodynamic, Craftsman, Lake Tahoe, Modern, Luxurious, Rocky Mountain, Midcentury Modern, Southern Charm.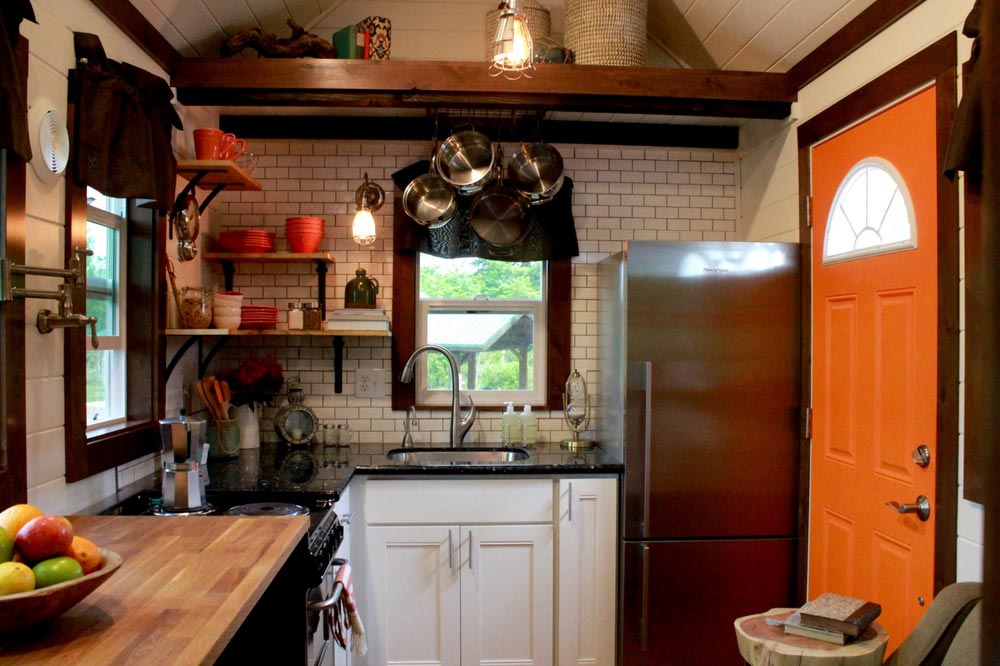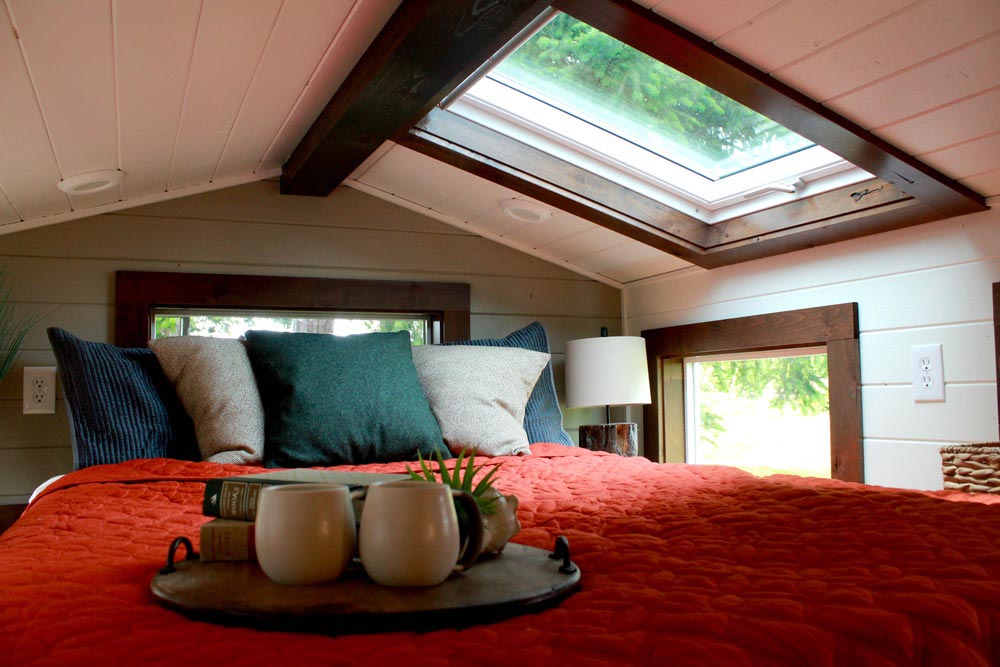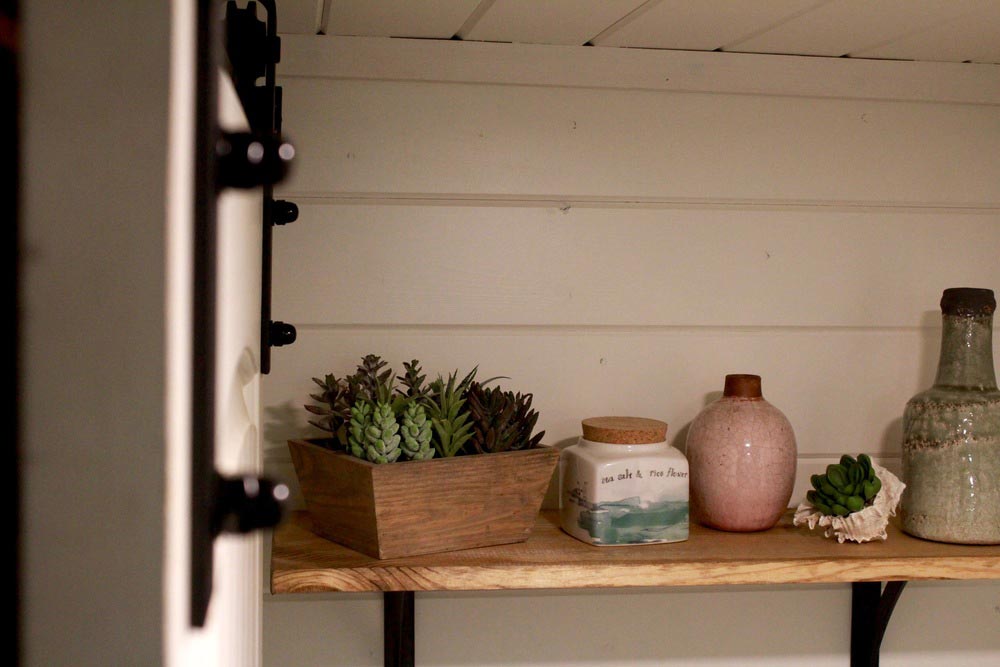 Images © Tiny Heirloom
Follow Tiny Living on Facebook, Pinterest, and Instagram to get our latest tiny house updates!