This modern tiny house was built by Tiny Heirloom for a Washington, DC couple starting their family. The tiny house, named Tiny Home and Garden, has a main floor nursery and built-in herb garden.
Inside the Tiny Home and Garden, the Tiny Heirloom team used traditional Scandinavian style decor to complement the modern finishes. The kitchen includes a cooktop, oven, and spacious dining area with its fold down table. The master bedroom loft has a large skylight and windows.
In the bathroom are white tile walls, a modern vanity, and a composting toilet.
The Tiny Home and Garden was featured in Season 2, Episode 7 of DIY Network's Tiny Luxury.
Also available from Tiny Heirloom: Hawaii House, Archway Tiny Home, Tudor House, Kentucky Donut Shop, Theater Home, Tiny Traveling Dream Home, Vantage, Apothecary, Beachy Bohemian, Tiny Home on the Coast, Tiny Home and Garden, Rustic Tiny Home, Tiny Home and Garden, Tiny Traveling Farmhouse, Live/Work Tiny Home, Tiny Home, Big Outdoors, Tiny Craftsman Home, Tiny Replica Home, Tiny Home of Zen, Tiny Adventure Home, Modern Mountain, Texas Tiny Home, Vintage Glam, Emerald, Northwest Haven, Vintage, Family of Four, Aerodynamic, Craftsman, Lake Tahoe, Modern, Luxurious, Rocky Mountain, Midcentury Modern, Southern Charm.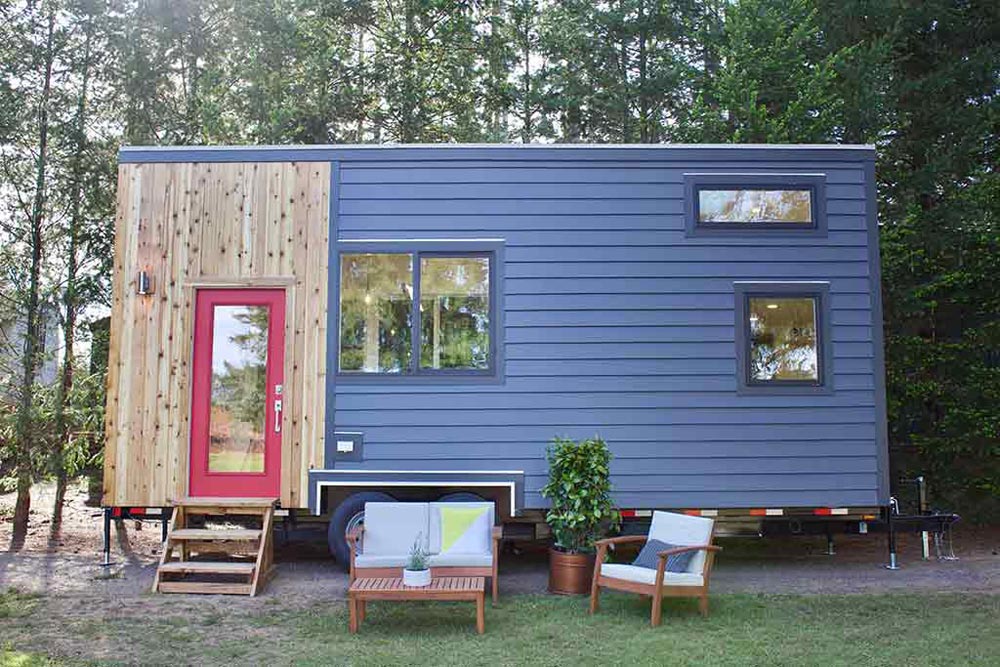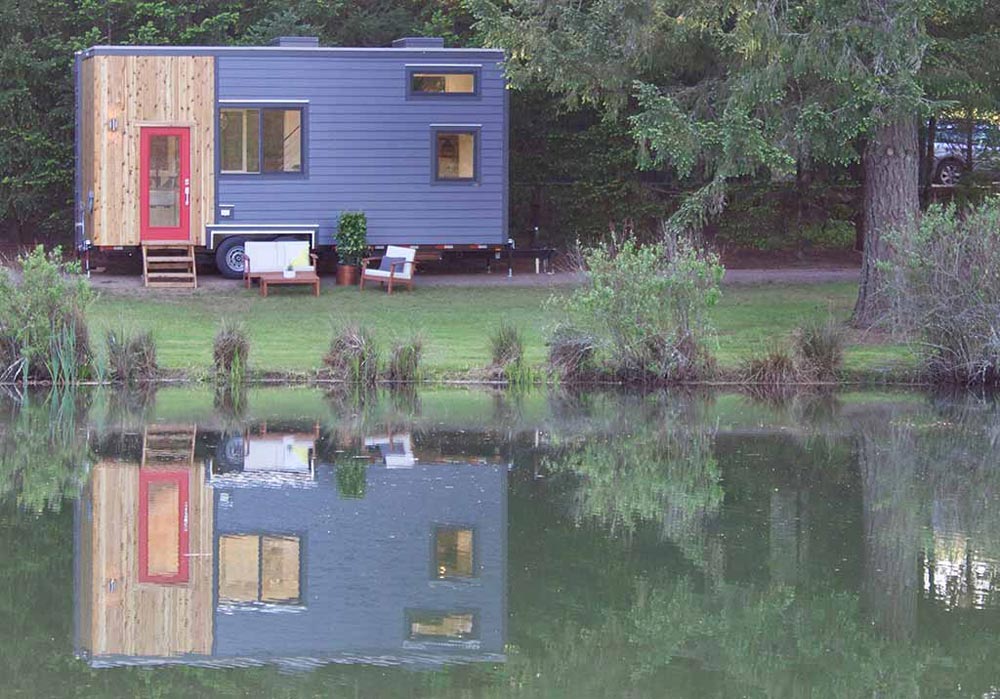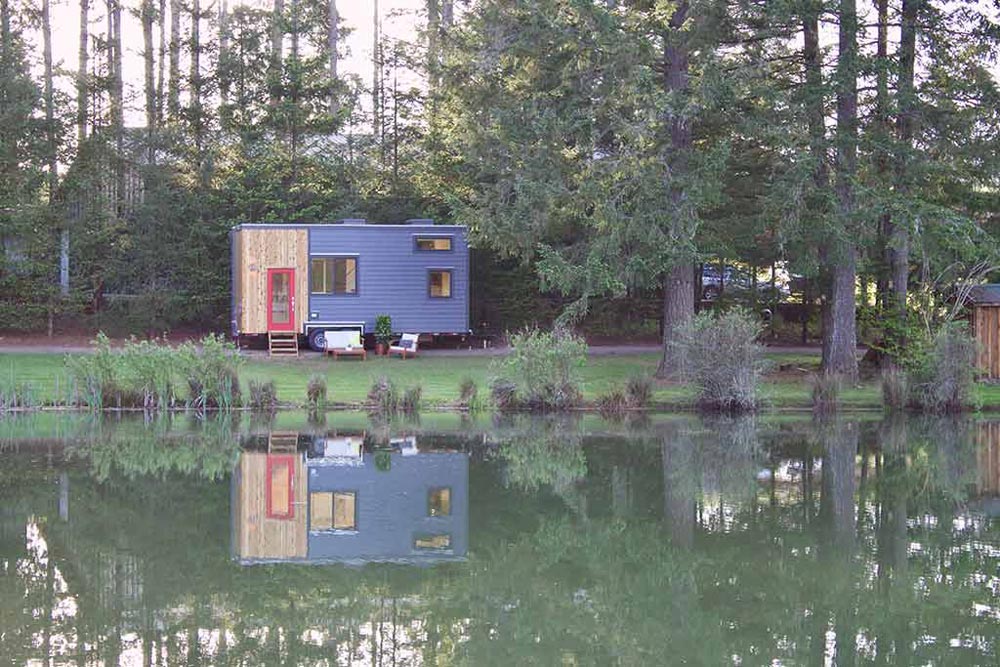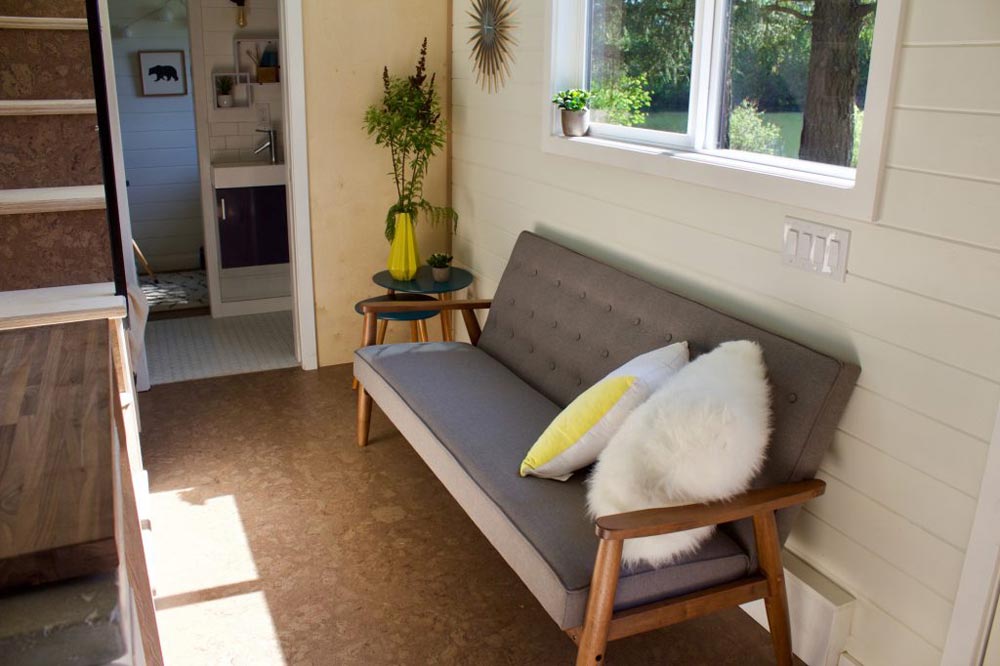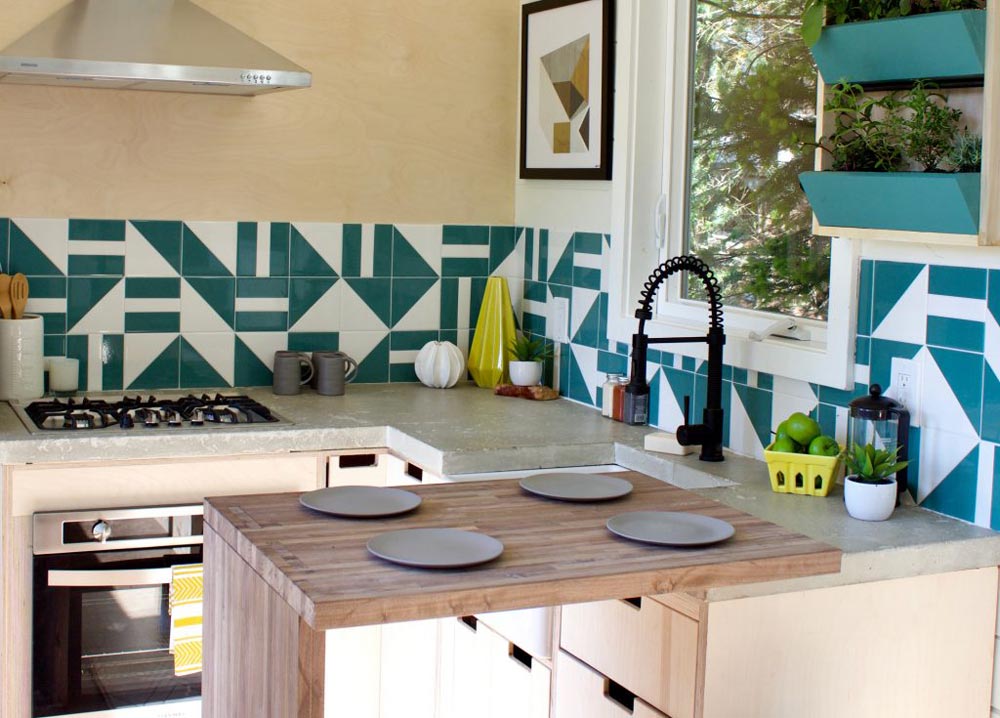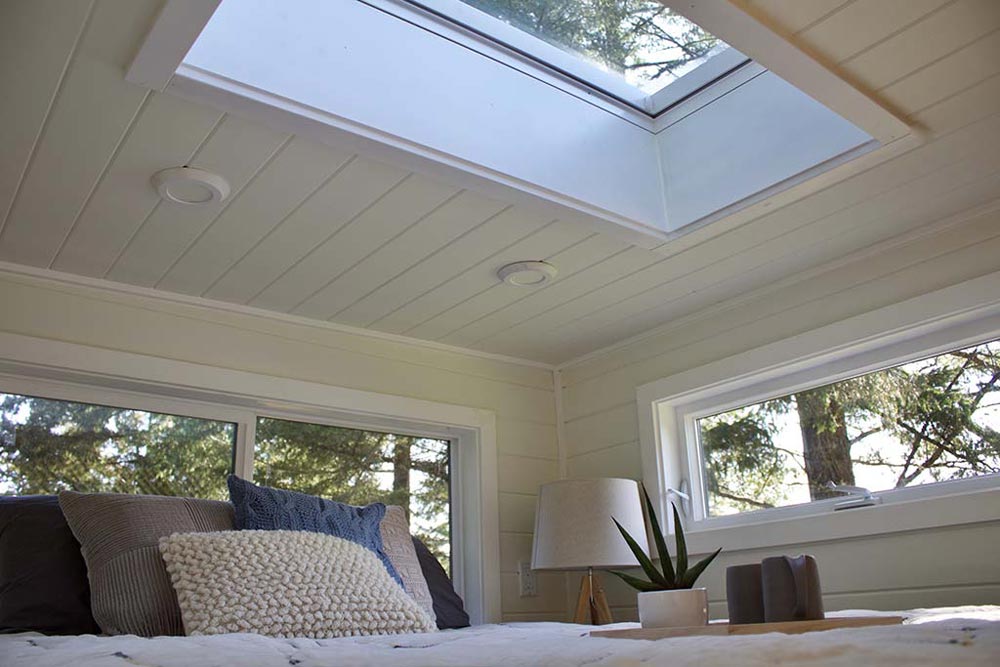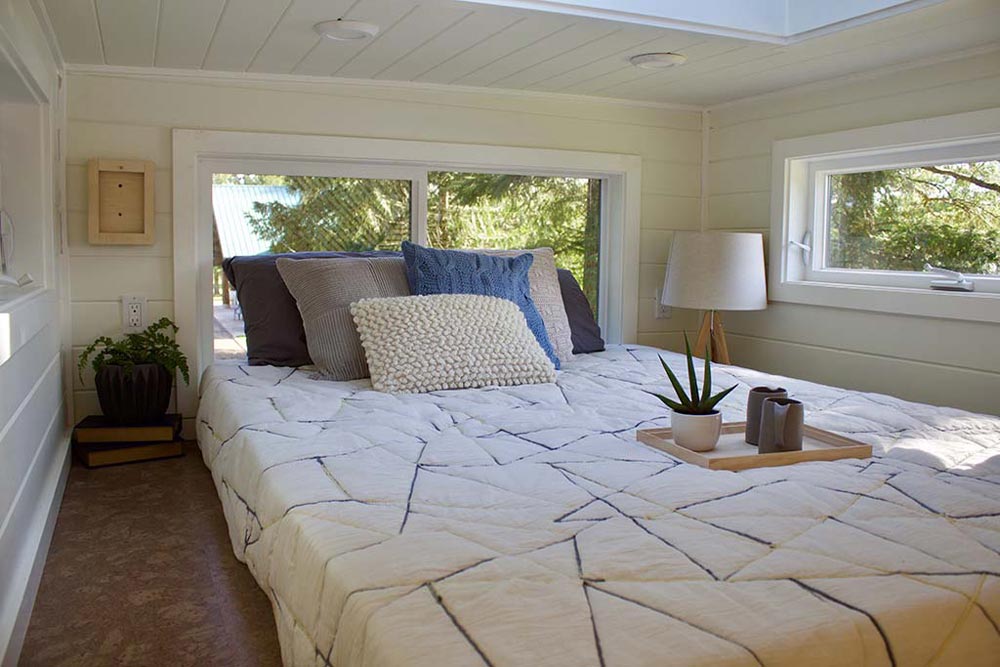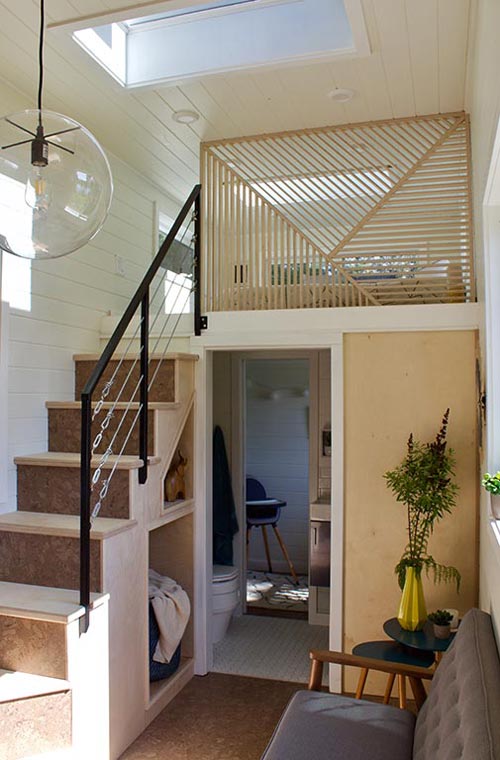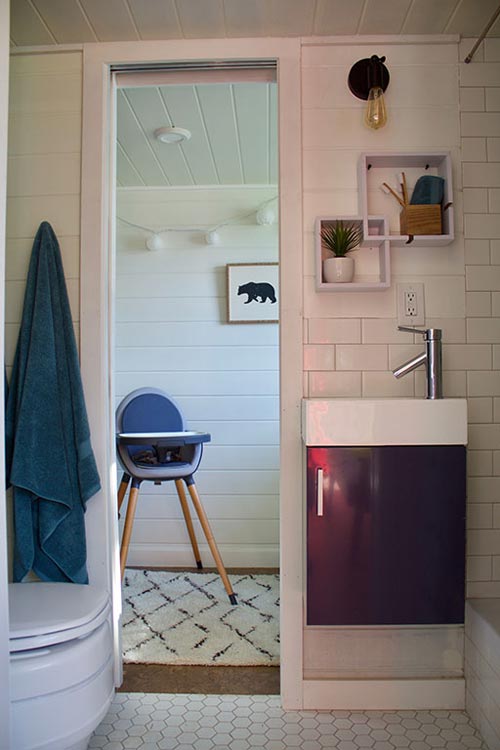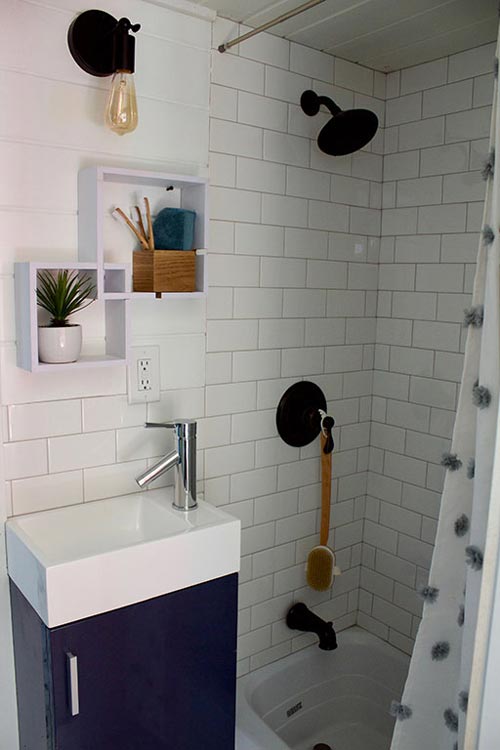 Images © Tiny Heirloom
Follow Tiny Living on Facebook, Pinterest, and Instagram to get our latest tiny house updates!