Just like regular houses, tiny homes come in all shapes, sizes, and finishes.
What is a luxury tiny home?
A luxury tiny home offers upgraded finishes such as solid surface countertops in the kitchen and bathroom, high-end full-size appliances, room for a full-size couch in the living room and king bed in the bedroom, and a tile shower in the bathroom.
Most luxury tiny homes are custom built to the owners' specifications, so all finishes and options are exactly what the owners want.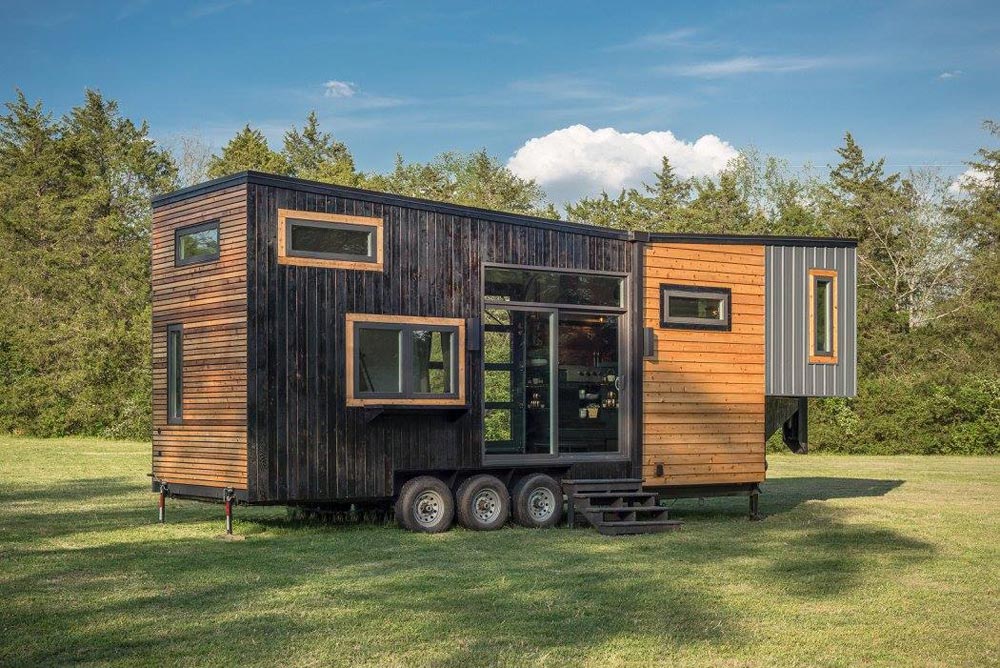 Photo Credit: The above photo is the Escher by New Frontier Design.
How much does a luxury tiny home cost?
Most luxury tiny homes will cost over $100,000 USD.
Luxury tiny home builders
There are several well-known builders that specialize in building large, luxury tiny homes. The most popular is probably Tiny Heirloom, the builders behind the hit TV show Tiny Luxury. There are several others scattered throughout the US:
Handcrafted Movement – Battleground, WA
Tiny Heirloom – Oregon City, OR
MitchCraft Tiny Homes – Fort Collins, CO
New Frontier Design – Nashville, TN
Wind River Tiny Homes – Chattanooga, TN
Hill Country Tiny Houses – Kerrville, TX
Indigo River Tiny Homes – Dallas, TX