Built by France-based Baluchon is the Siana, a 6-meter (~20-foot) tiny home featuring a net stretched between the two loft bedrooms! The net allows the owners and their daughter to safely pass between the two rooms and also works as a relaxing area for reading, playing, or even sleeping.
The exterior of the Siana is clad in natural red cedar in a stylish design, standing seam aluminum that matches the roof, and windows with bright teal blue trim.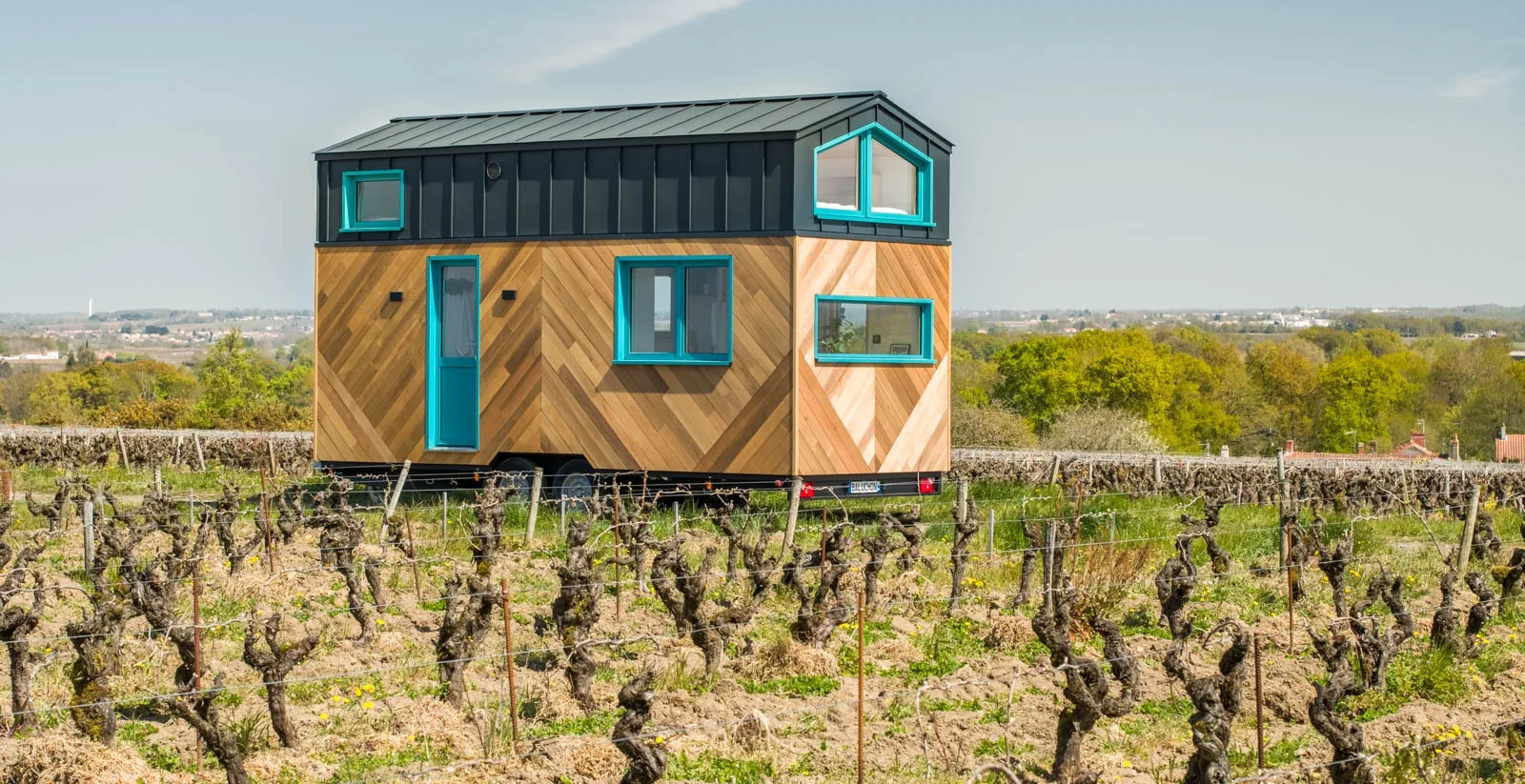 Inside the tiny house are heat-treated solid Landes pine and solid spruce floors. White raw spruce and planed natural spruce were used for the wall panels.
The kitchen consists of a four burner gas range, sink, under-counter refrigerator, and several storage areas. There is also a beautiful oak counter.
Across from the kitchen is a staircase with additional storage space.
In the living room is a small convertible sofa to relax or accommodate friends and family. A wood stove heats the whole house in winter.
A solid chestnut table extends over the entire width of the home, providing a nice view while working or dining. Above the table is additional storage shelves and cupboards.
The bathroom includes a dry toilet with stainless steel bucket and shavings compartment, 80x80cm shower, washing machine, and wardrobe.
For more information about the Siana, please contact Baluchon.
Also available from Baluchon: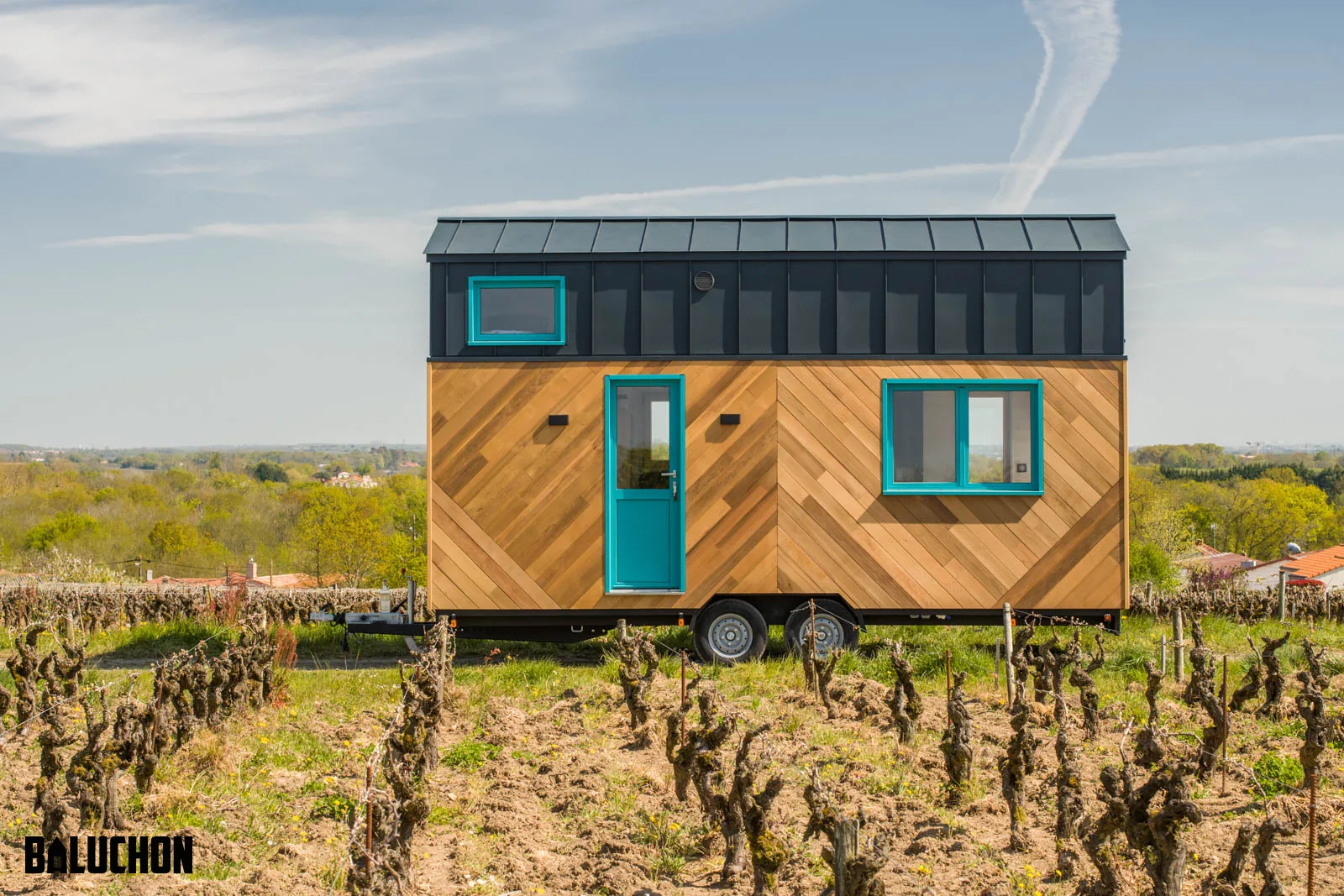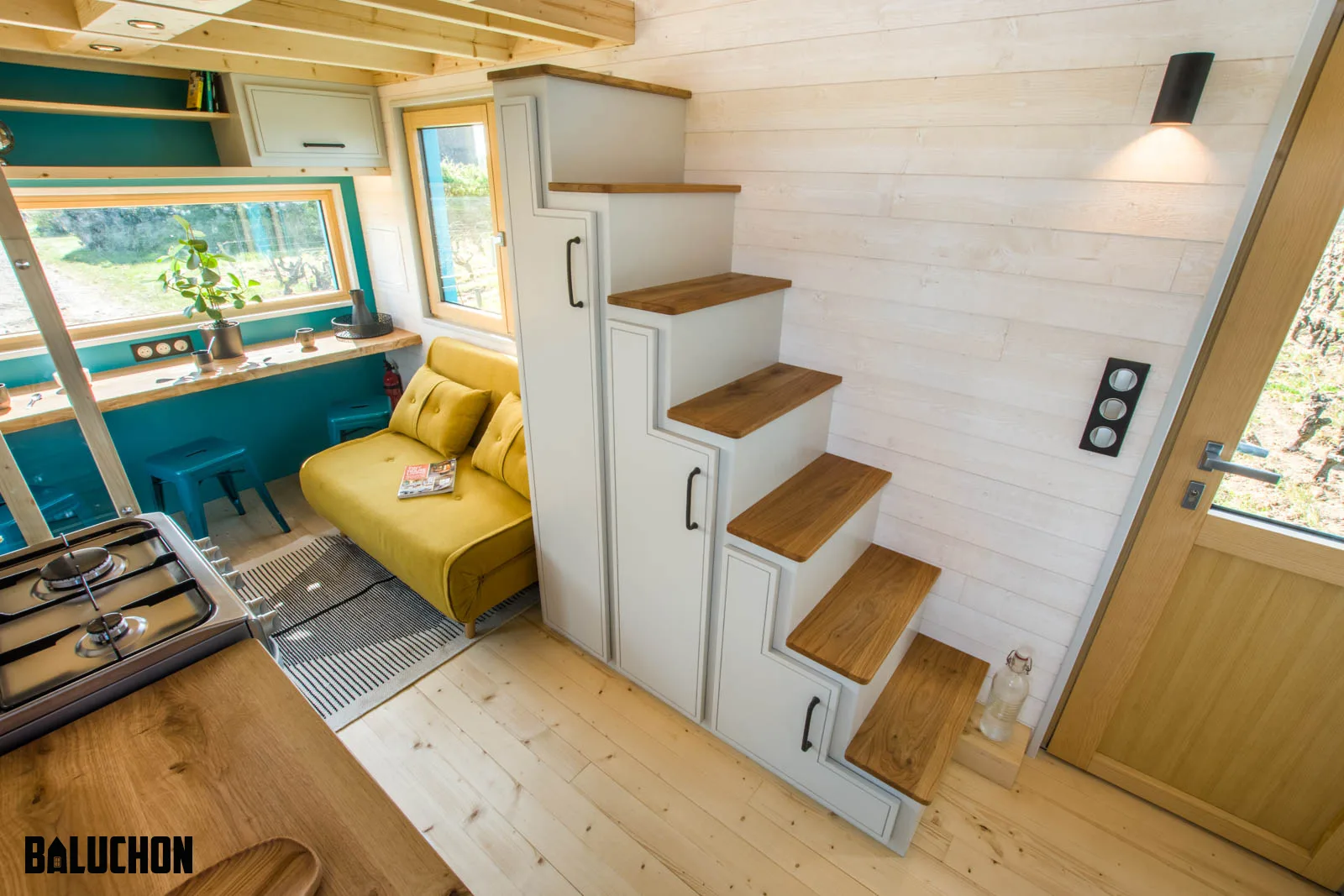 Images © Baluchon