Built by Baluchon for a client in Normandy, France, the Piccola features a contemporary design with wood and steel finishes. The large living room window has a flower box on each side.
The interior finishes include white raw spruce and planed natural spruce walls along with heat-treated solid Landes pine spruce flooring.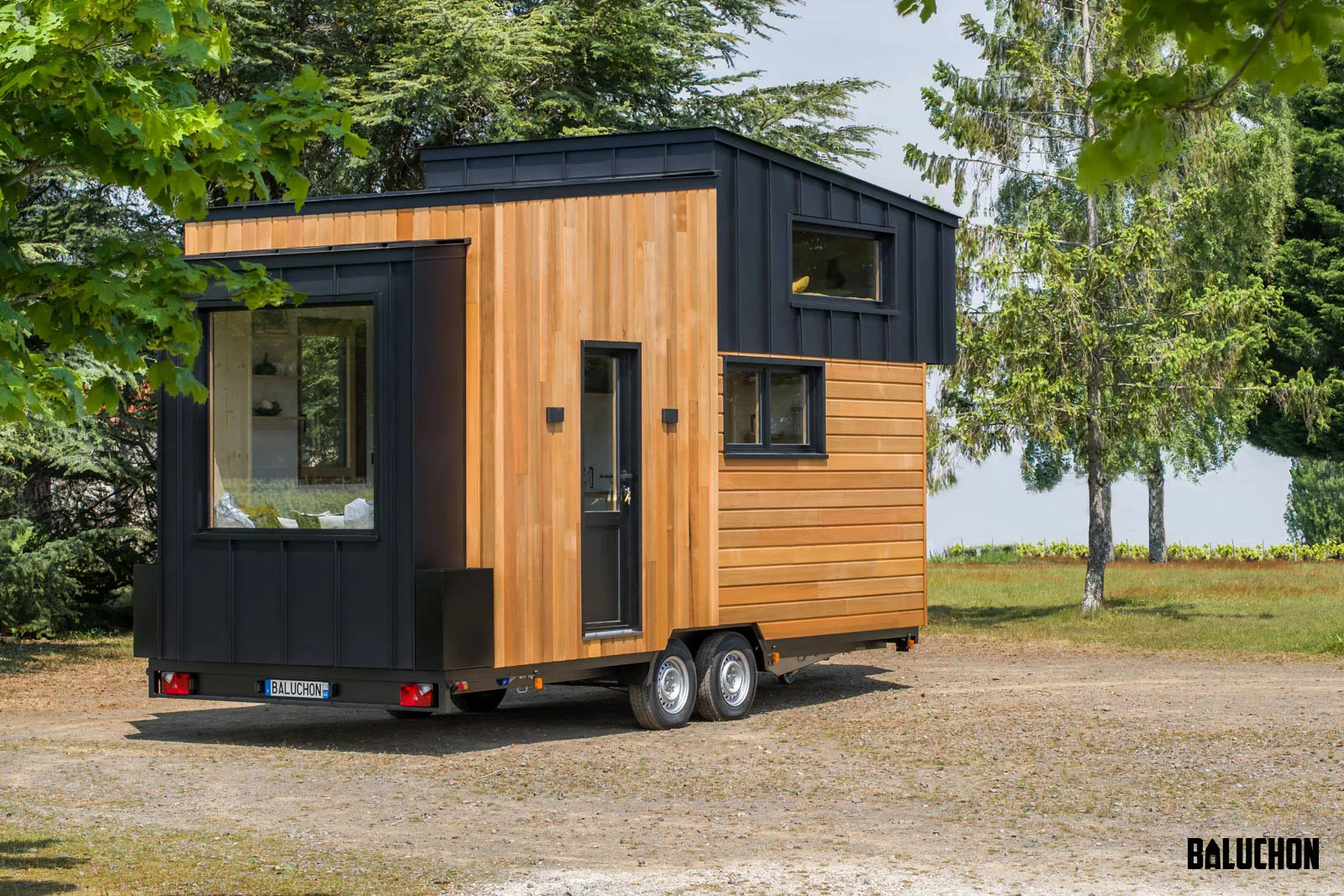 A large bench in the living room can be used as a bed. This space creates a lovely reading nook with plentiful natural and LED lighting, and six wall shelves for a library. Also in the living room is a chest and two large drawers for storage.
A simple but functional kitchen provides all the necessities, including an under-counter refrigerator, two burner cooktop, oven, and sink. The L-shaped kitchen counter has room for two snack bar stools.
The staircase leading up to the bedroom loft serves as a wardrobe to store clothes and shoes, as well as books and other small items.
The bedroom loft is spacious enough for a double bed and two large storage chests.
In the bathroom is a dry toilet with stainless steel bucket and shavings compartment, an 80x80cm shower, a cabinet with sink, and another with multiple shelves.
For more information about the Piccola, please contact Baluchon.
Also available from Baluchon: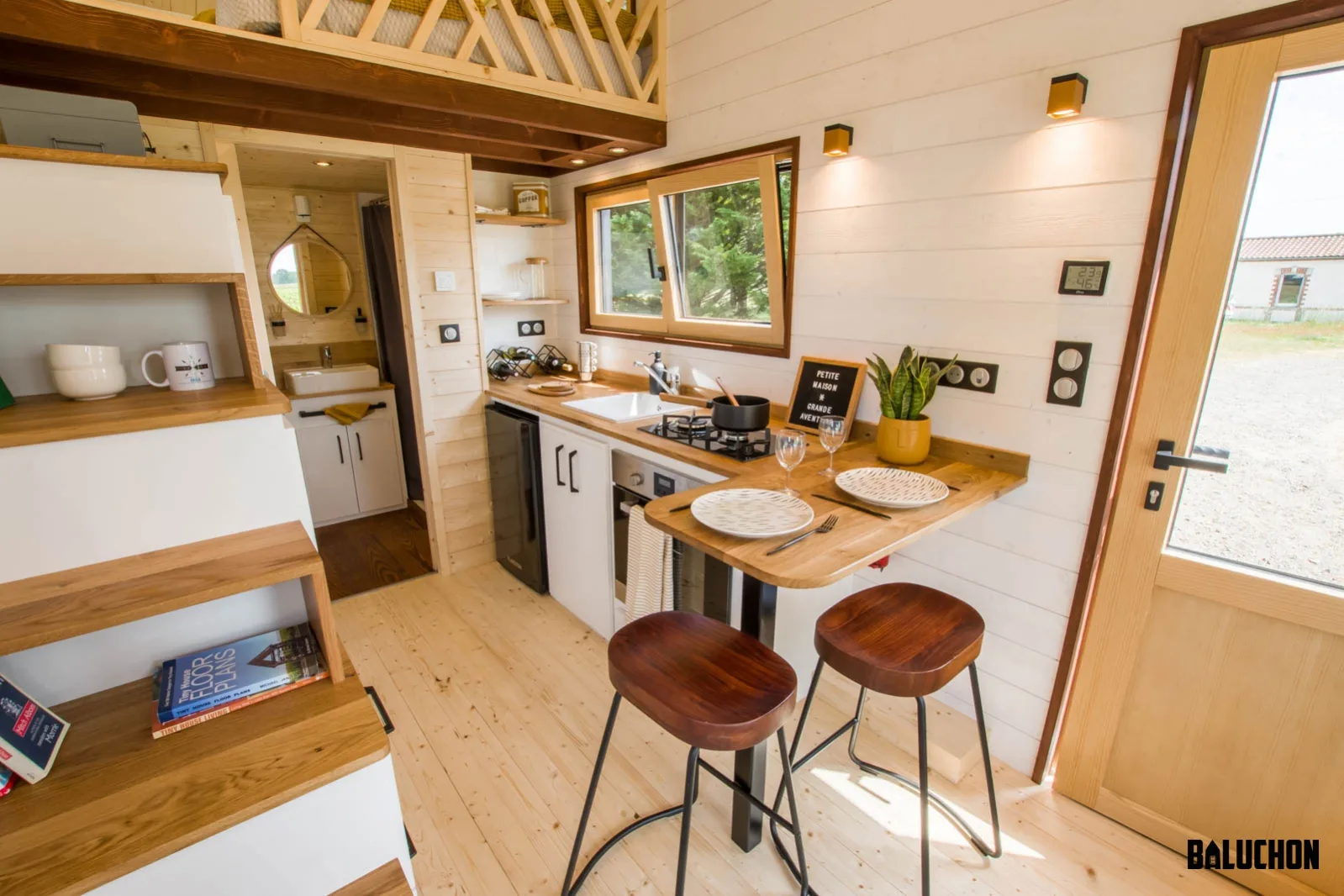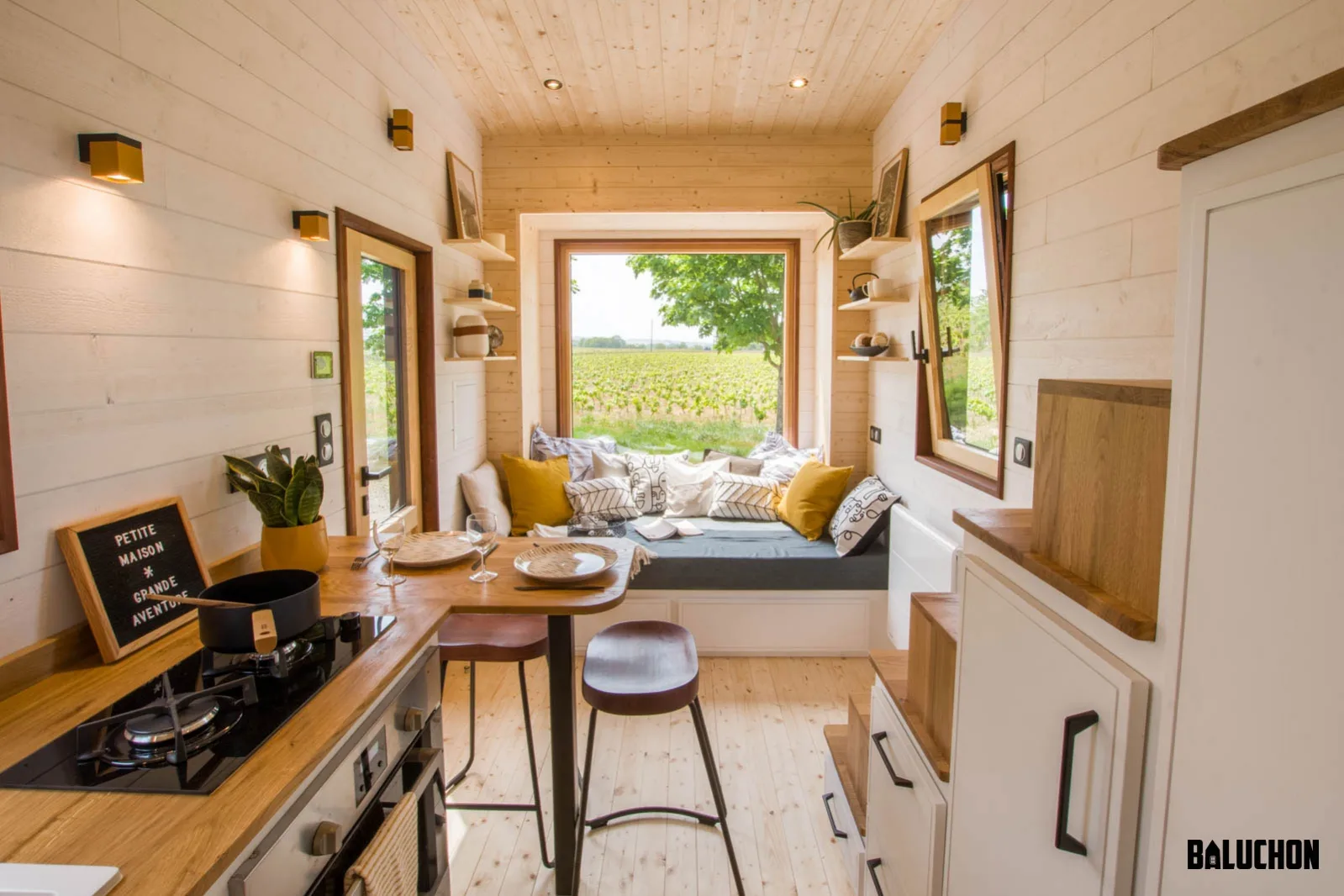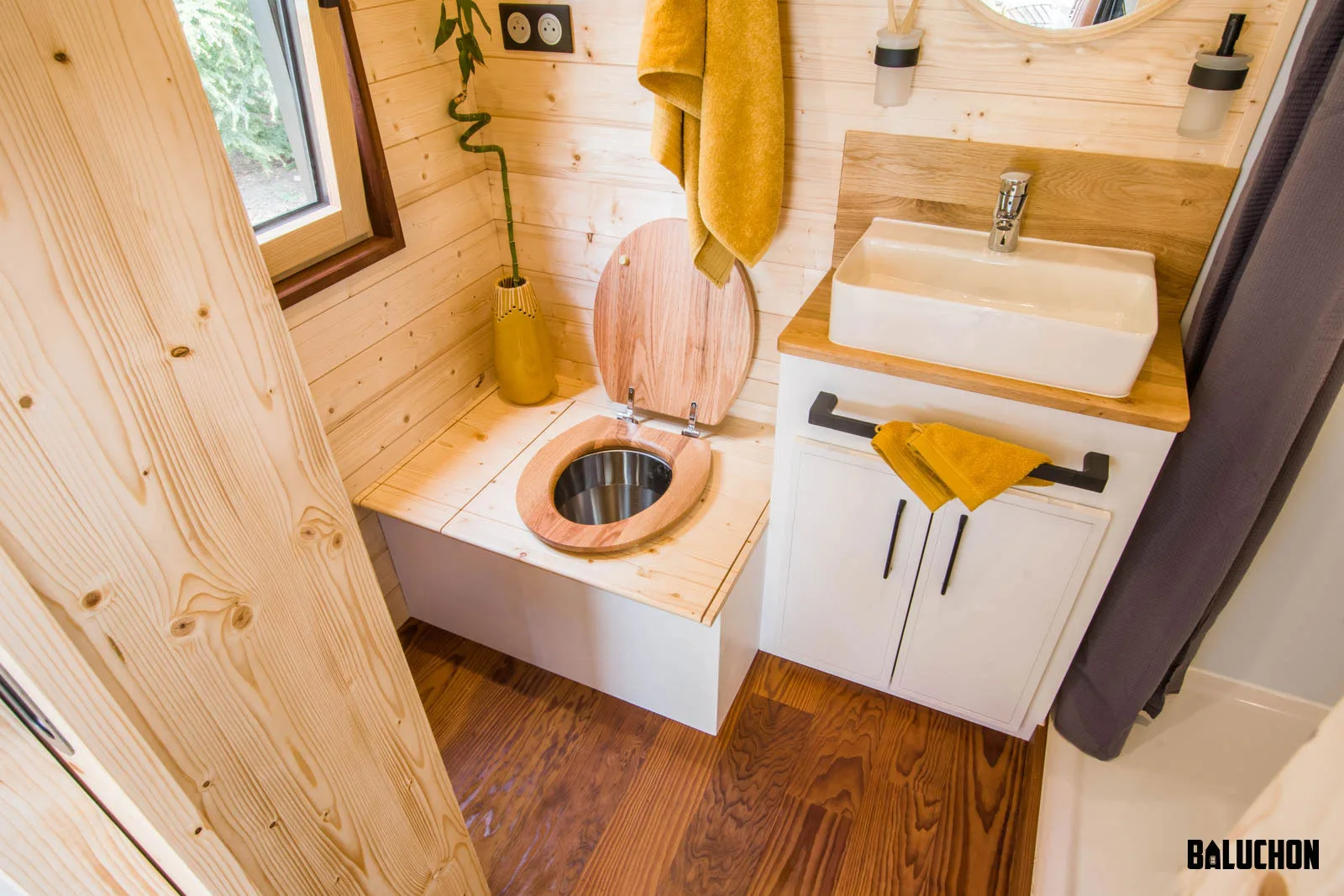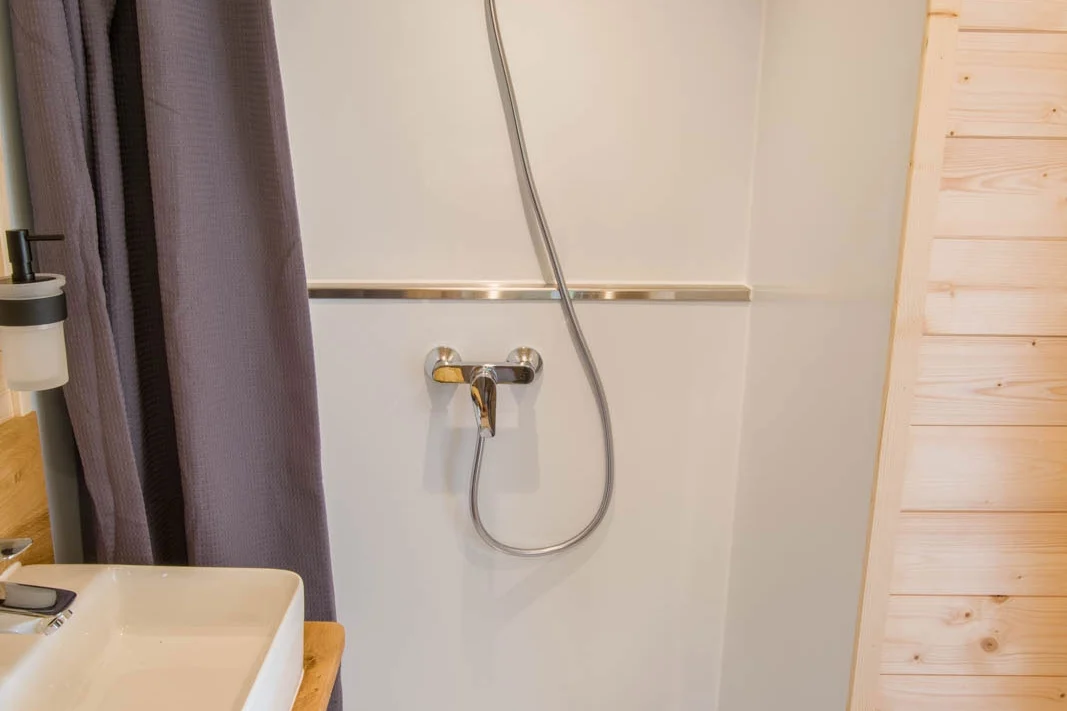 Images © Baluchon