The Chicory is a bright, modern 6-meter (~20-foot) tiny house built by French tiny home builder, Baluchon. The home features a loft with two separate sleeping areas and a suspended oak desk.
The exterior of the Chicory (Chicorée) is clad in red cedar and standing seam aluminum siding. The aluminum siding, roof, windows, and front door are color-coordinated.
The bright interior is a mix of white raw spruce and planed natural spruce walls, pine floors, and oak accents. A modern staircase with central steel stringer leads up to the loft.
The living room is large enough for a full-size couch and two storage shelves. The couch and accent wall behind the couch match the kitchen cabinets.
In the kitchen is a three burner cooktop and vegetable storage cabinet. The owners did not want a refrigerator or oven.
A large, high table doubles as a desk. The table will function as a space for eating and working, all while enjoying the view through a long sliding window.
The bathroom includes a dry toilet with stainless steel bucket and shavings compartment, an 80x80cm shower, a wardrobe, and storage baskets.
For more information about the Chicory, please contact Baluchon.
Also available from Baluchon: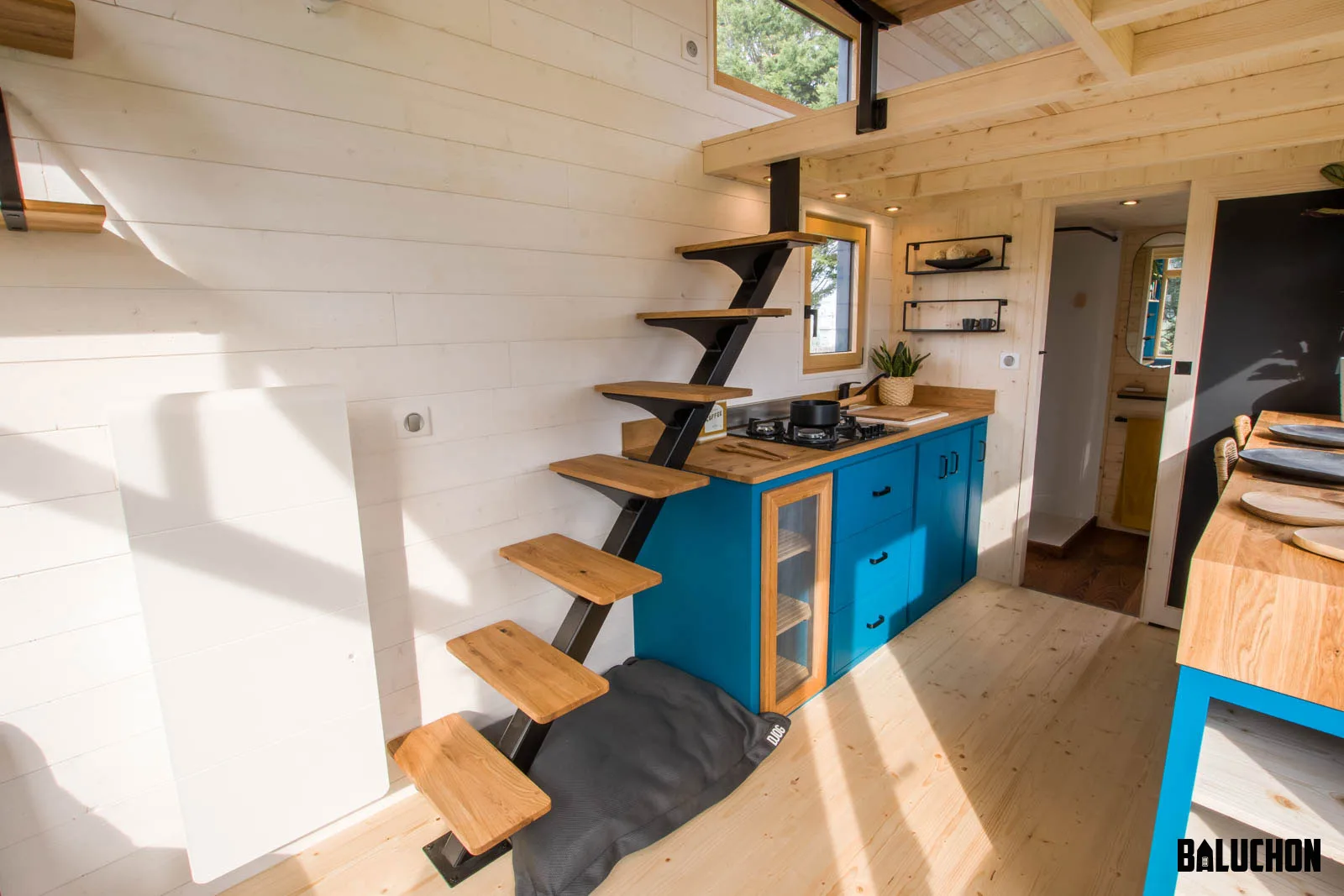 Images © Baluchon