The Gaia Tiny House is a 387-square-foot home with two bedrooms. Built by Baluchon, the tiny house features solid French oak flooring and furniture.
The exterior of the Gaia has heat-treated pine cladding and aluminum standing seam accents. The roof matches the aluminum accents.
Double glass doors lead into the home's entrance area, which includes a storage unit for shoes, a mirror, and coat racks.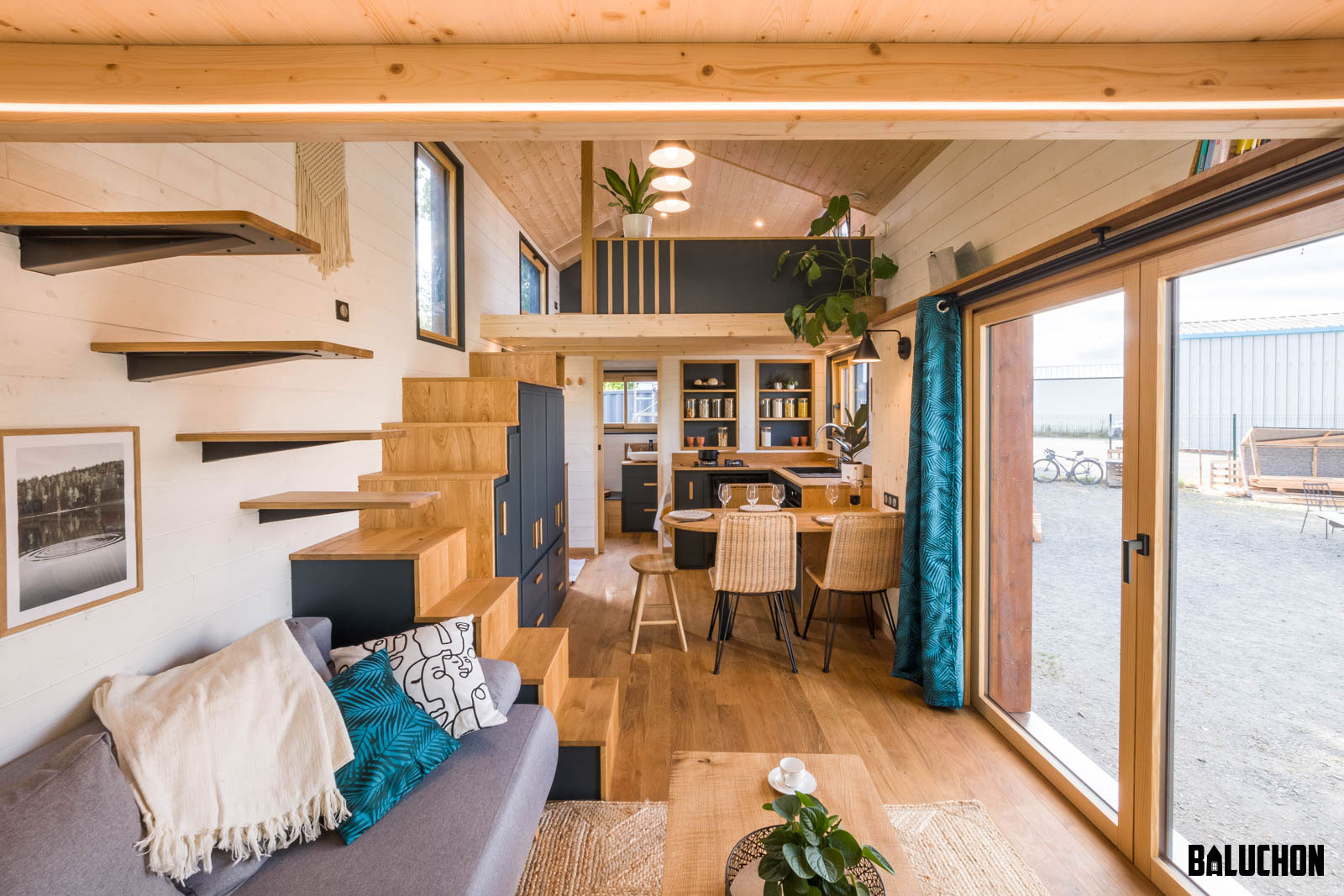 The living area is large enough for a full size couch that doubles as a guest bed, armchair, and coffee table. Above the living area is a guest bedroom loft/office.
An L-shaped kitchen counter provides a dining area for four people. In the kitchen is a two-burner gas cooktop, oven, and built-in shelves for storing jars of condiments.
Across from the kitchen is a large set of storage stairs with cupboards, drawers, and a wardrobe.
The storage staircase leads up to the main bedroom, which has space for a double bed, two oak bedside tables, as well as a long storage unit with two drawers.
Finally, the bathroom has a large 140x80cm shower, a wardrobe, dry toilets with stainless steel bucket and shavings compartments, a large mirror, wall shelves, and an electric towel dryer. This room is accessed through a pocket door.
For more information about the Gaia, please contact Baluchon.
Also available from Baluchon: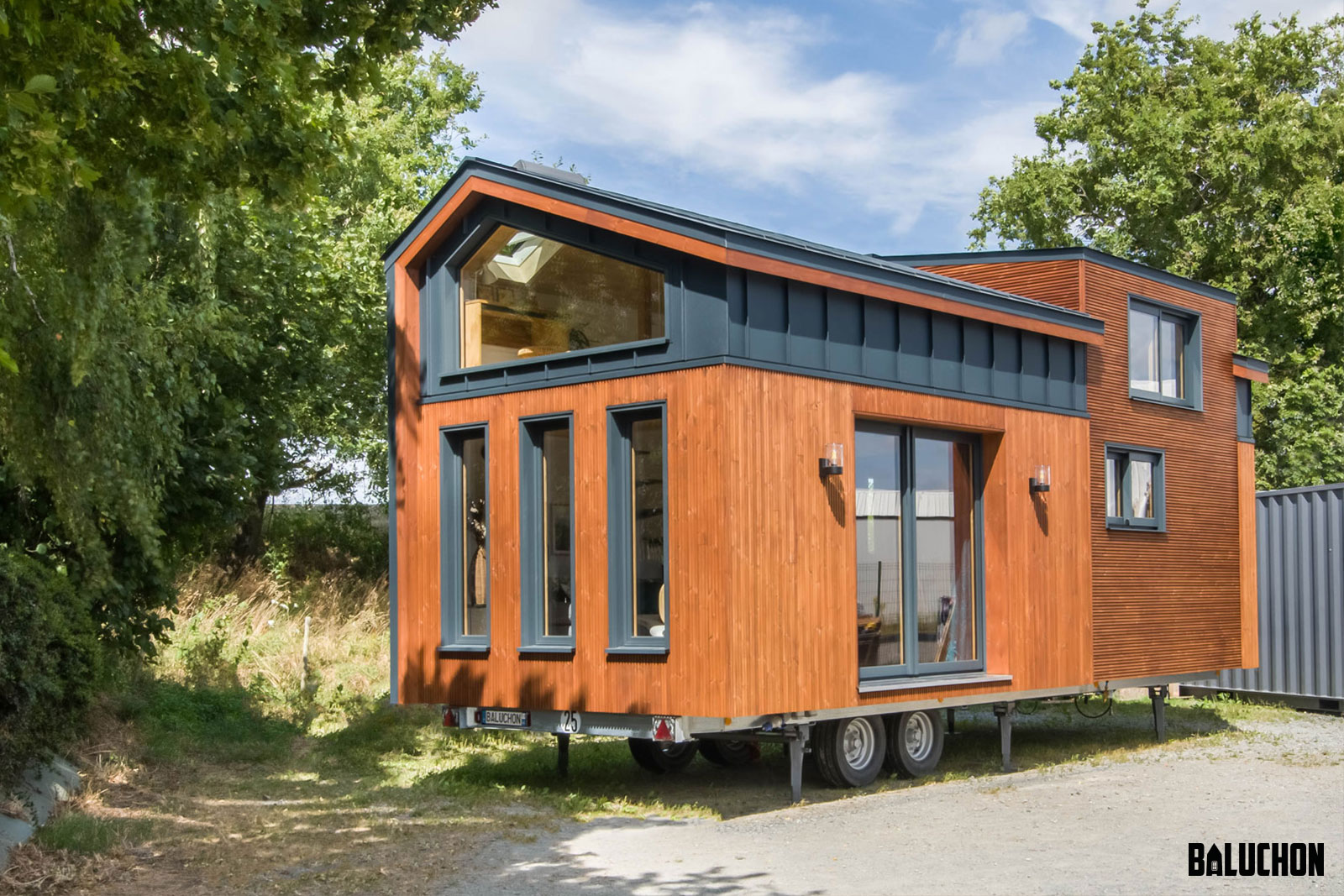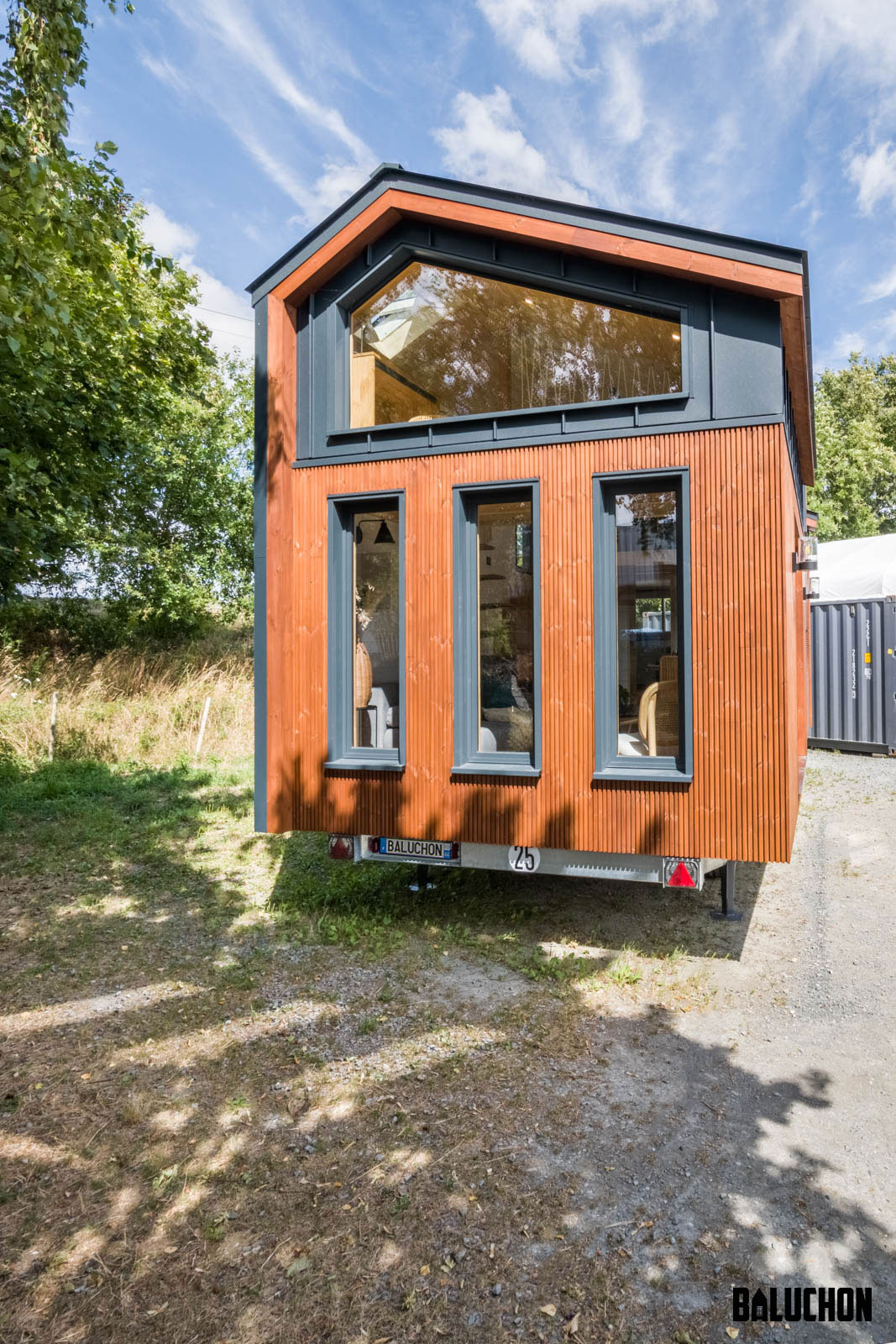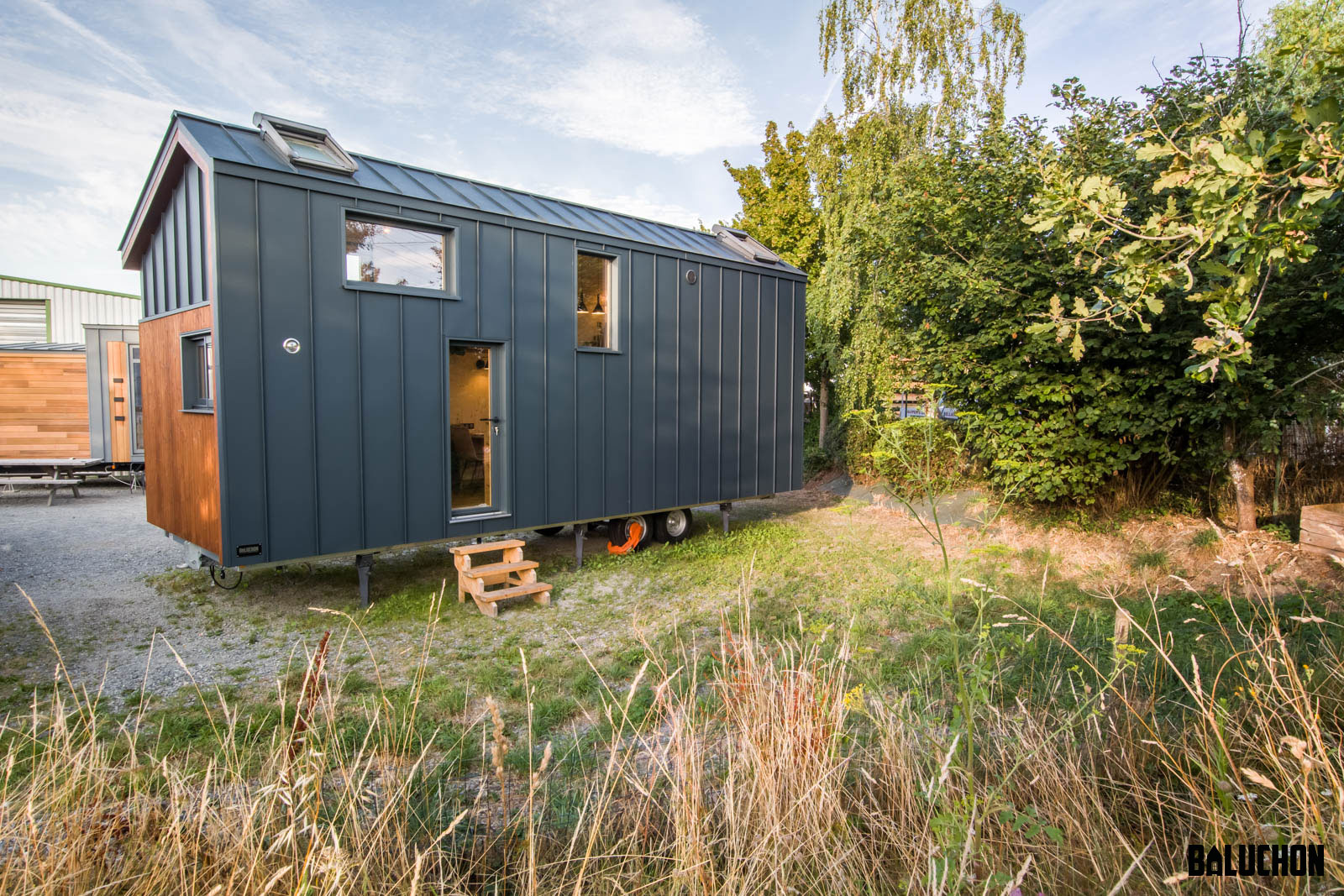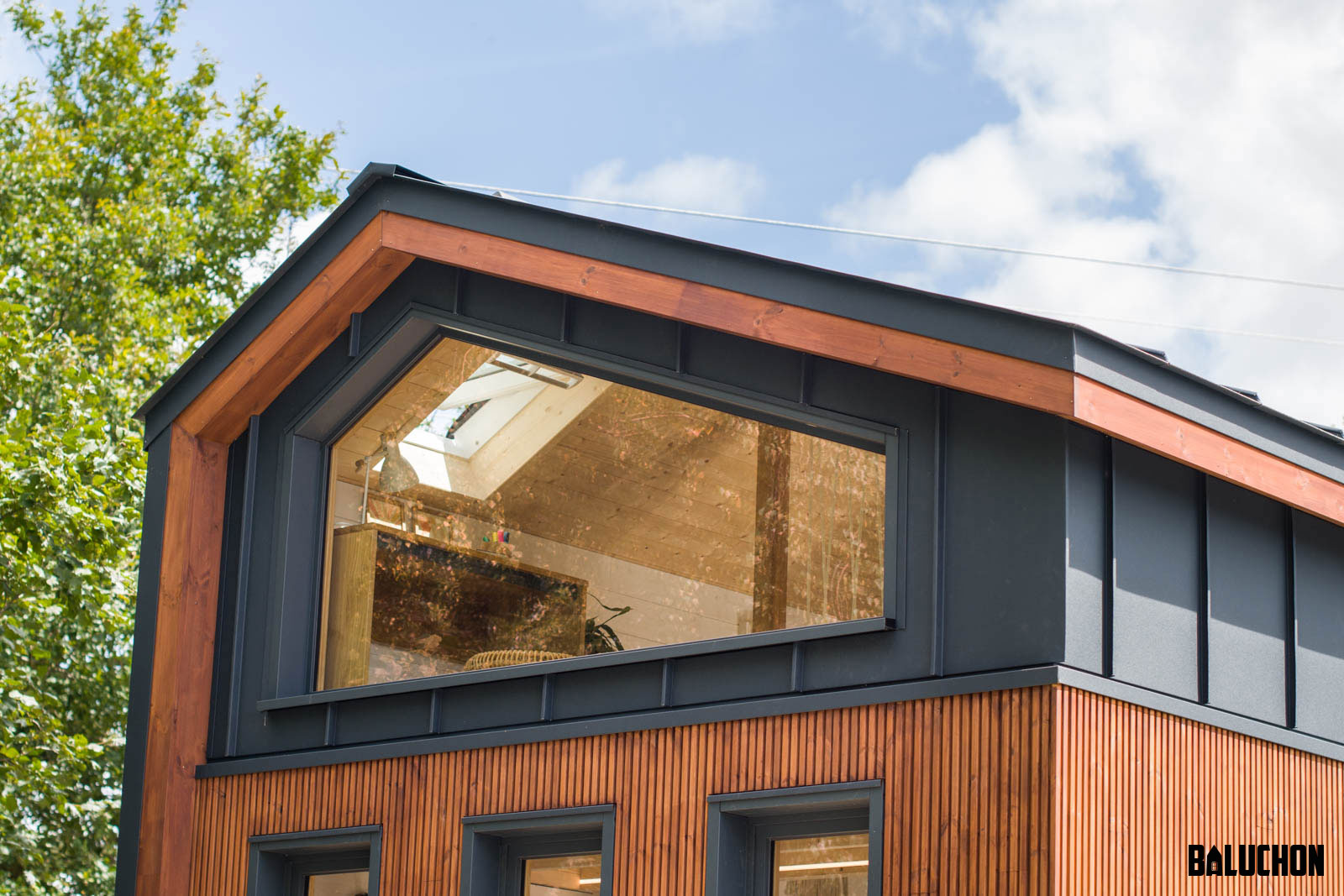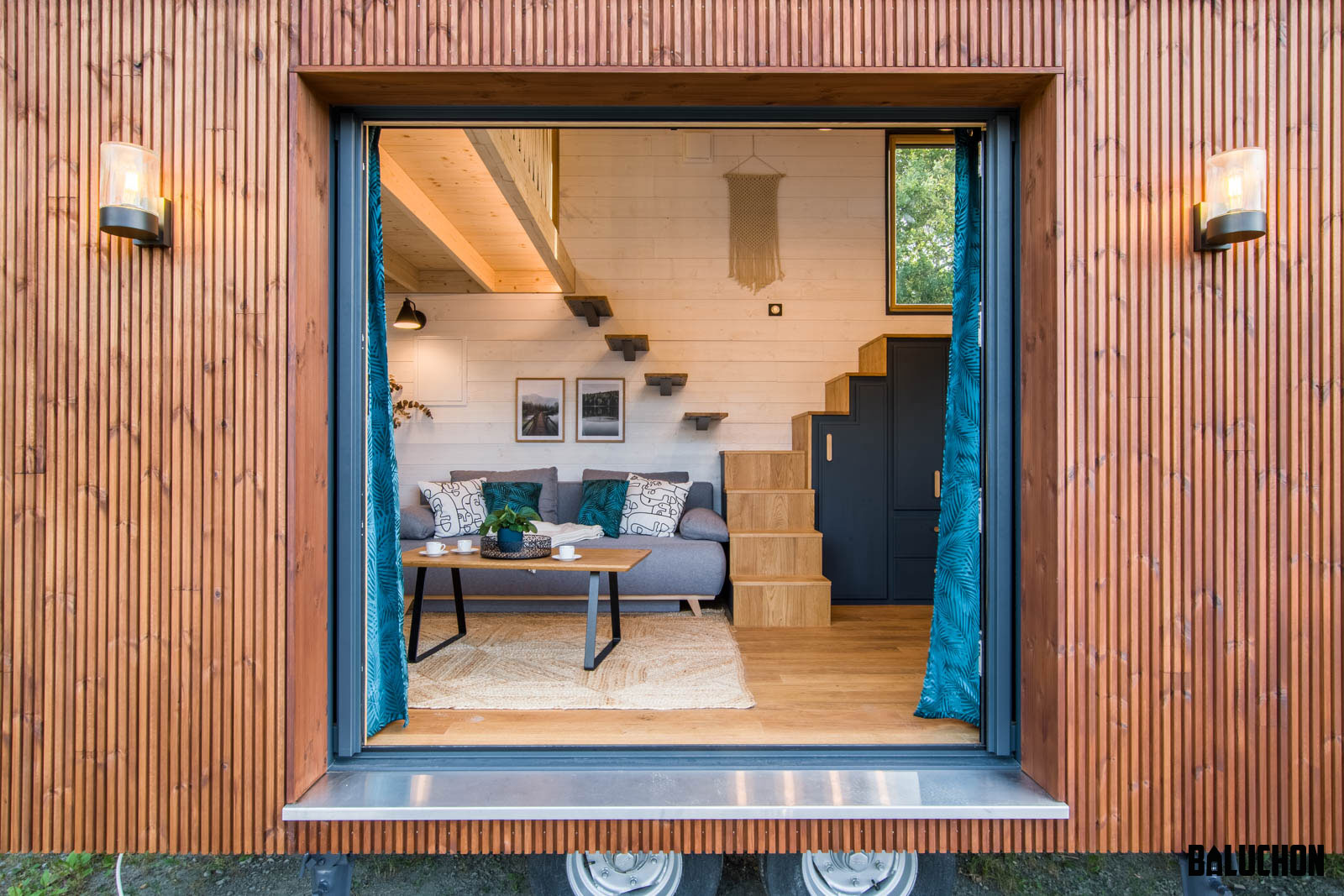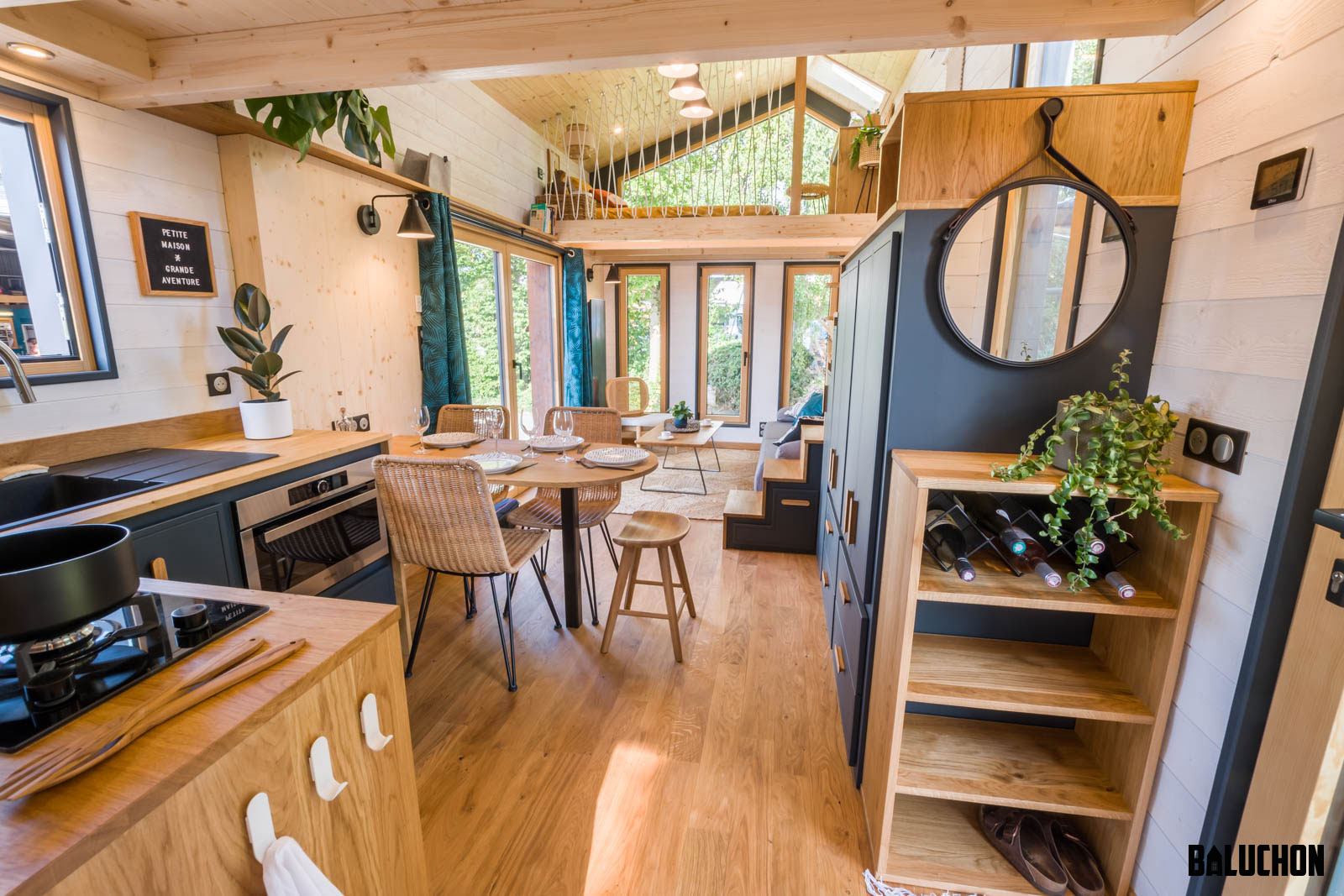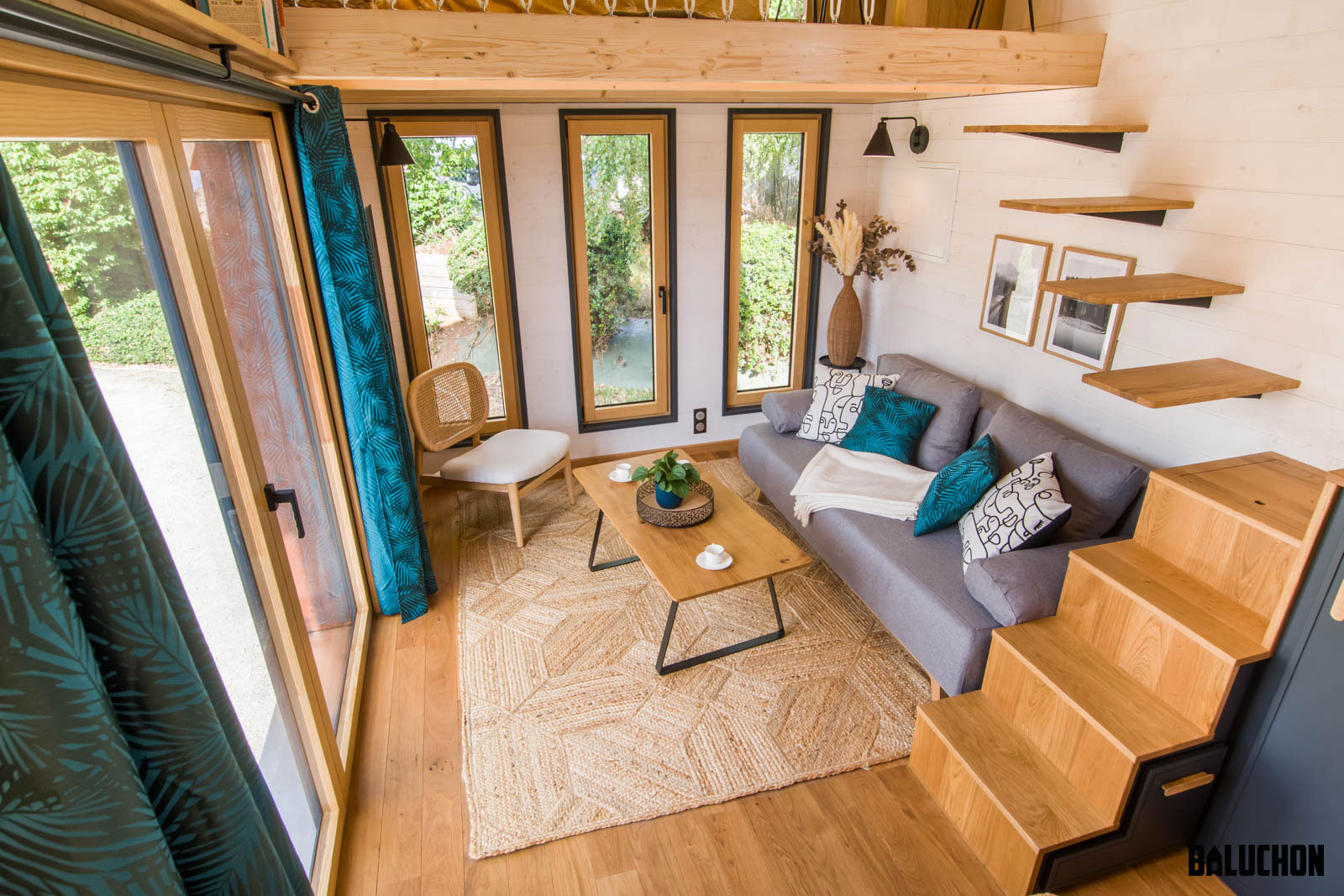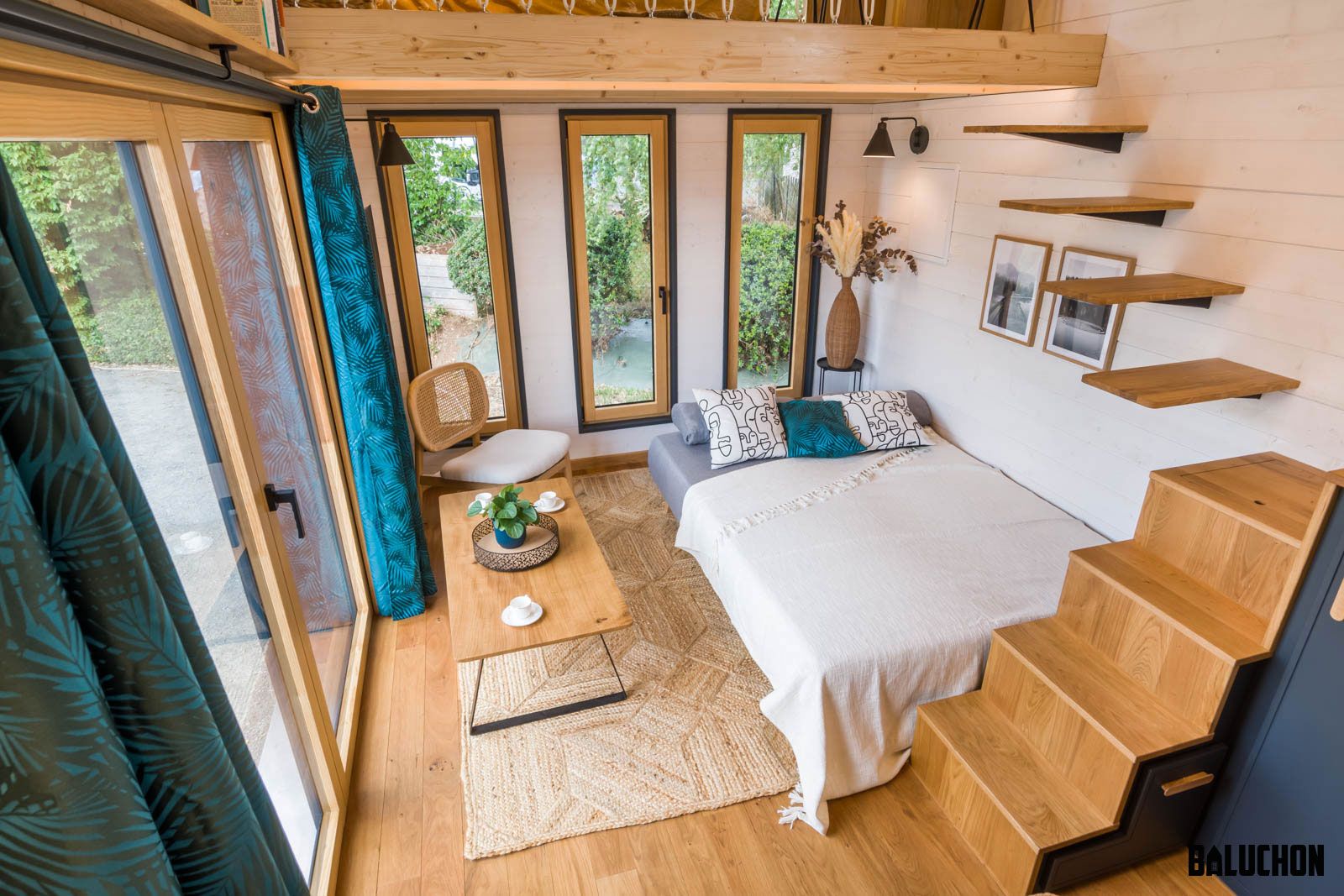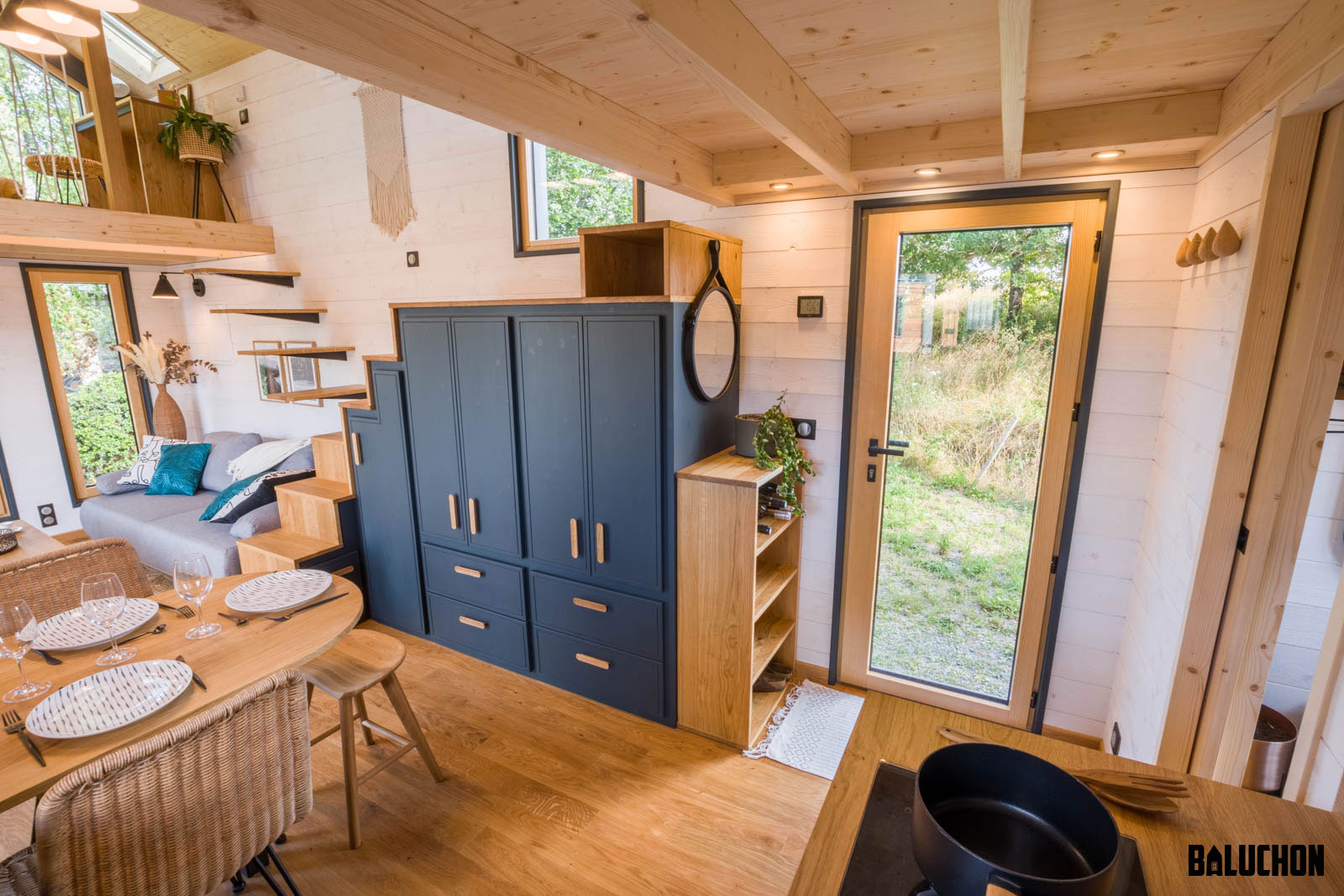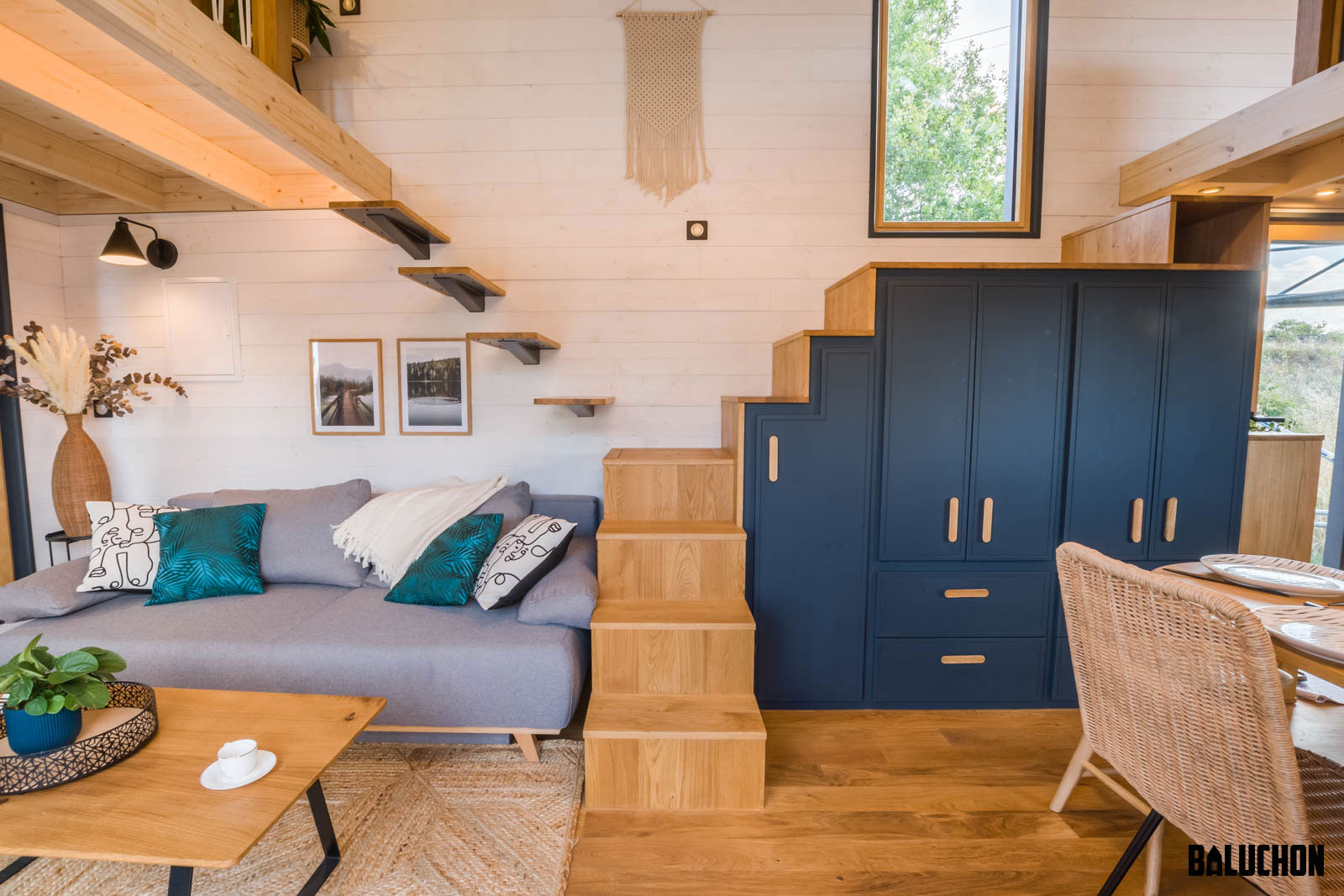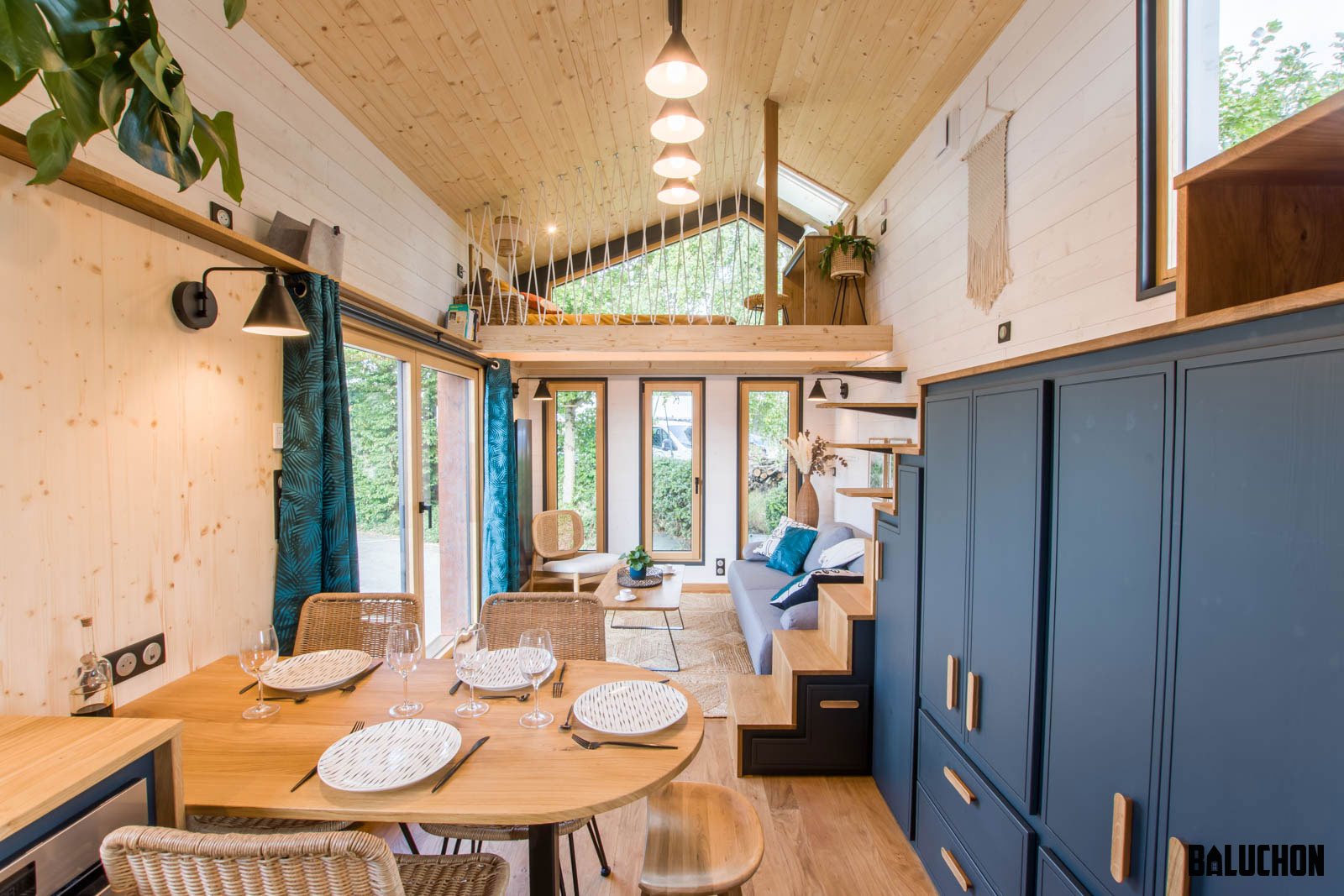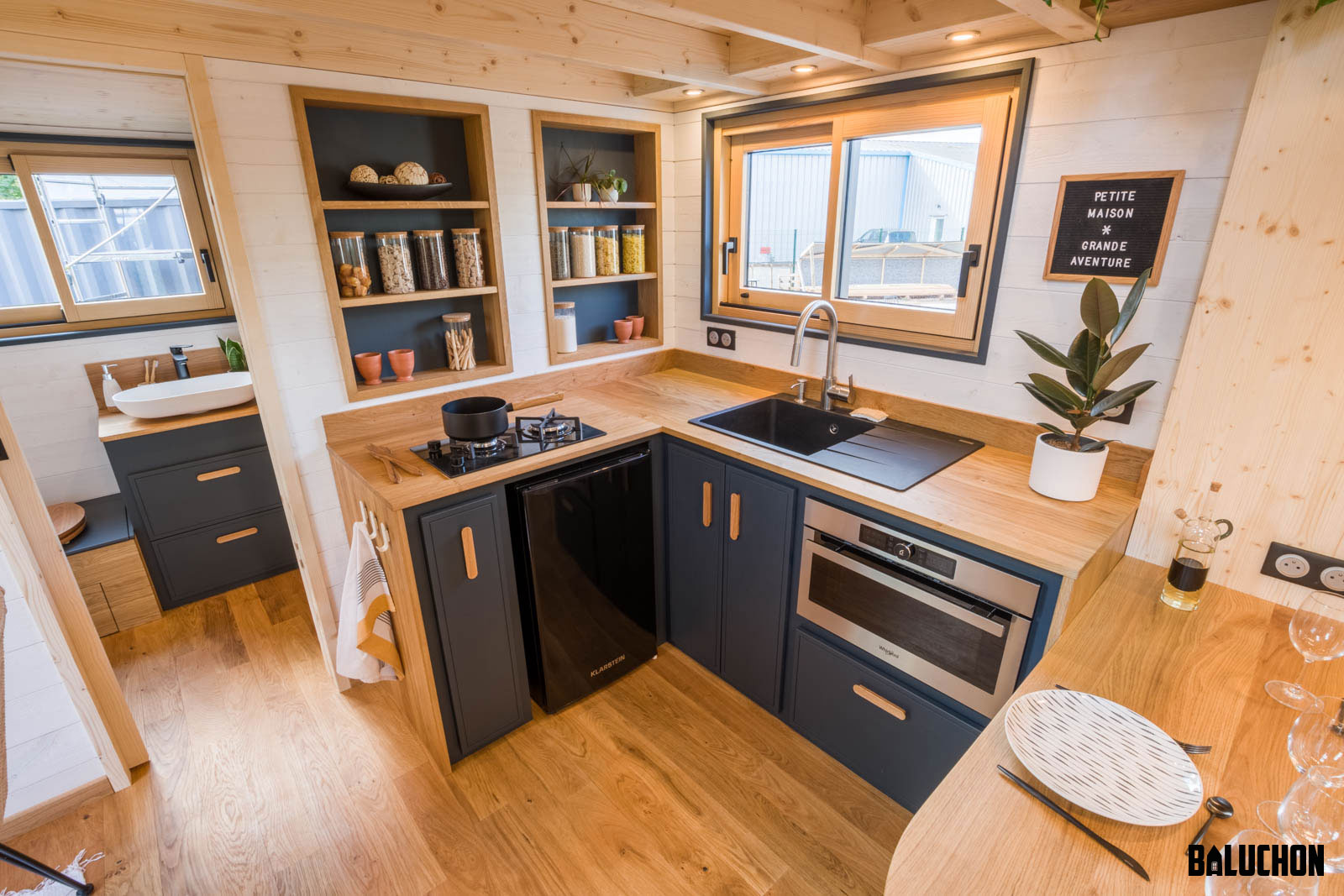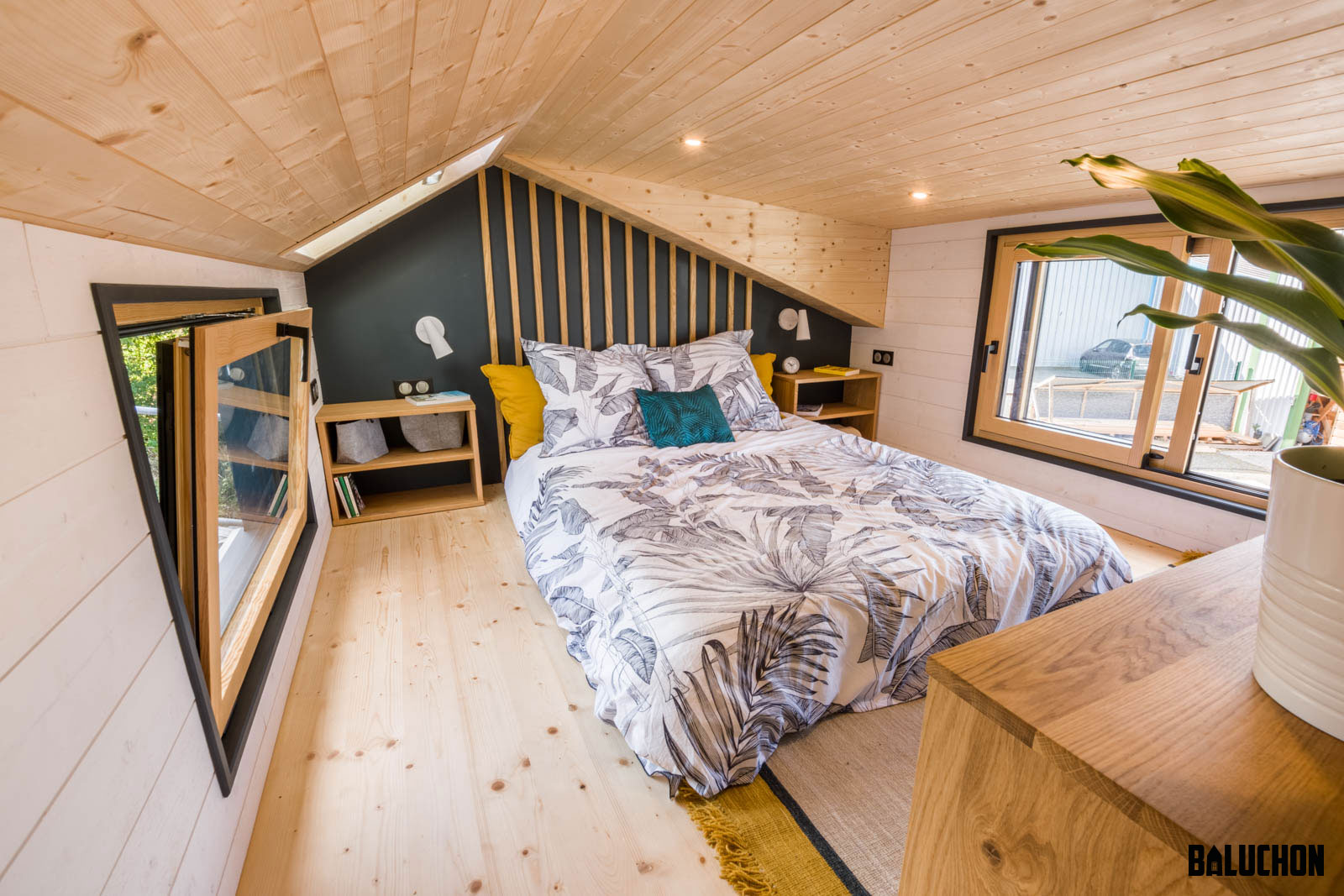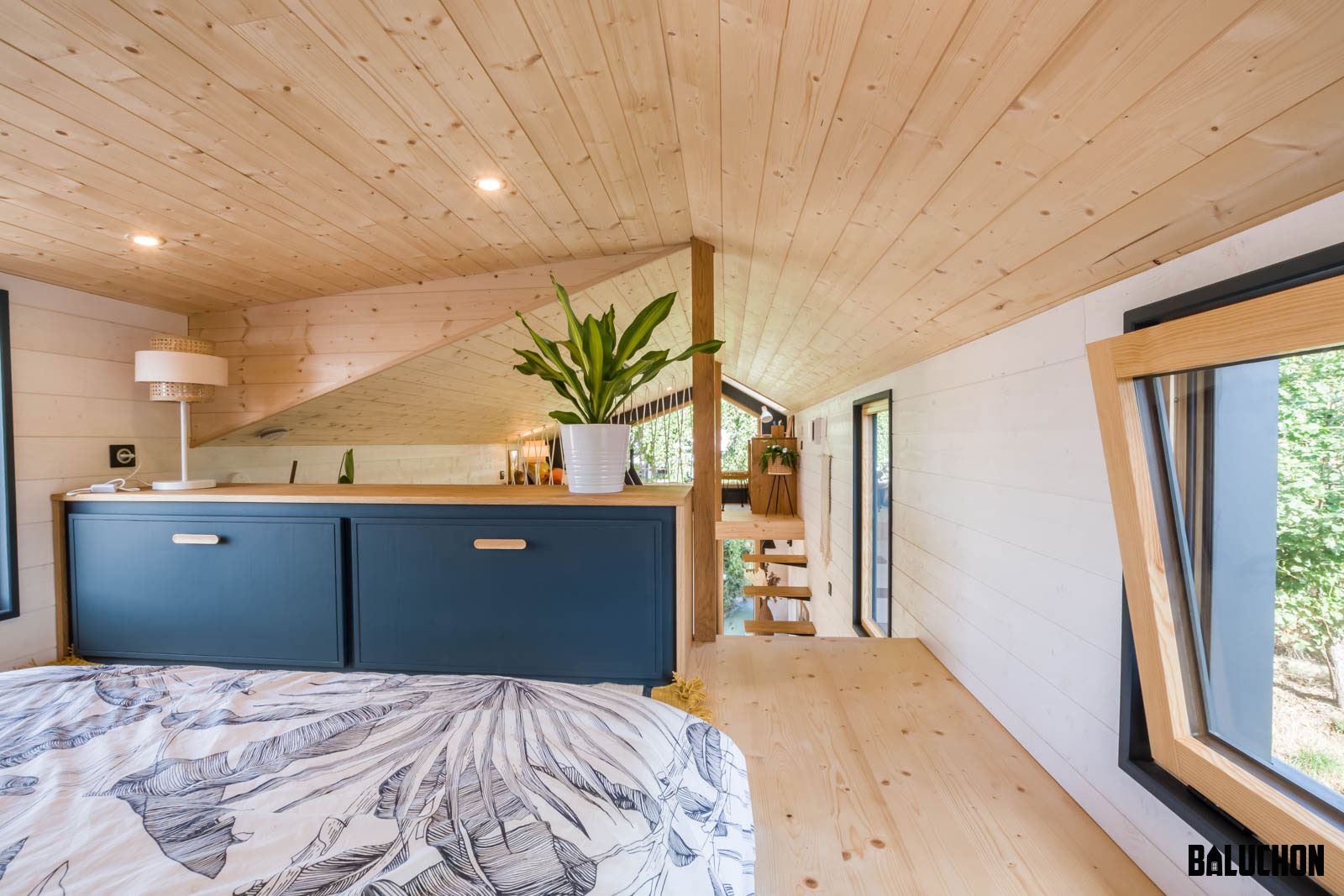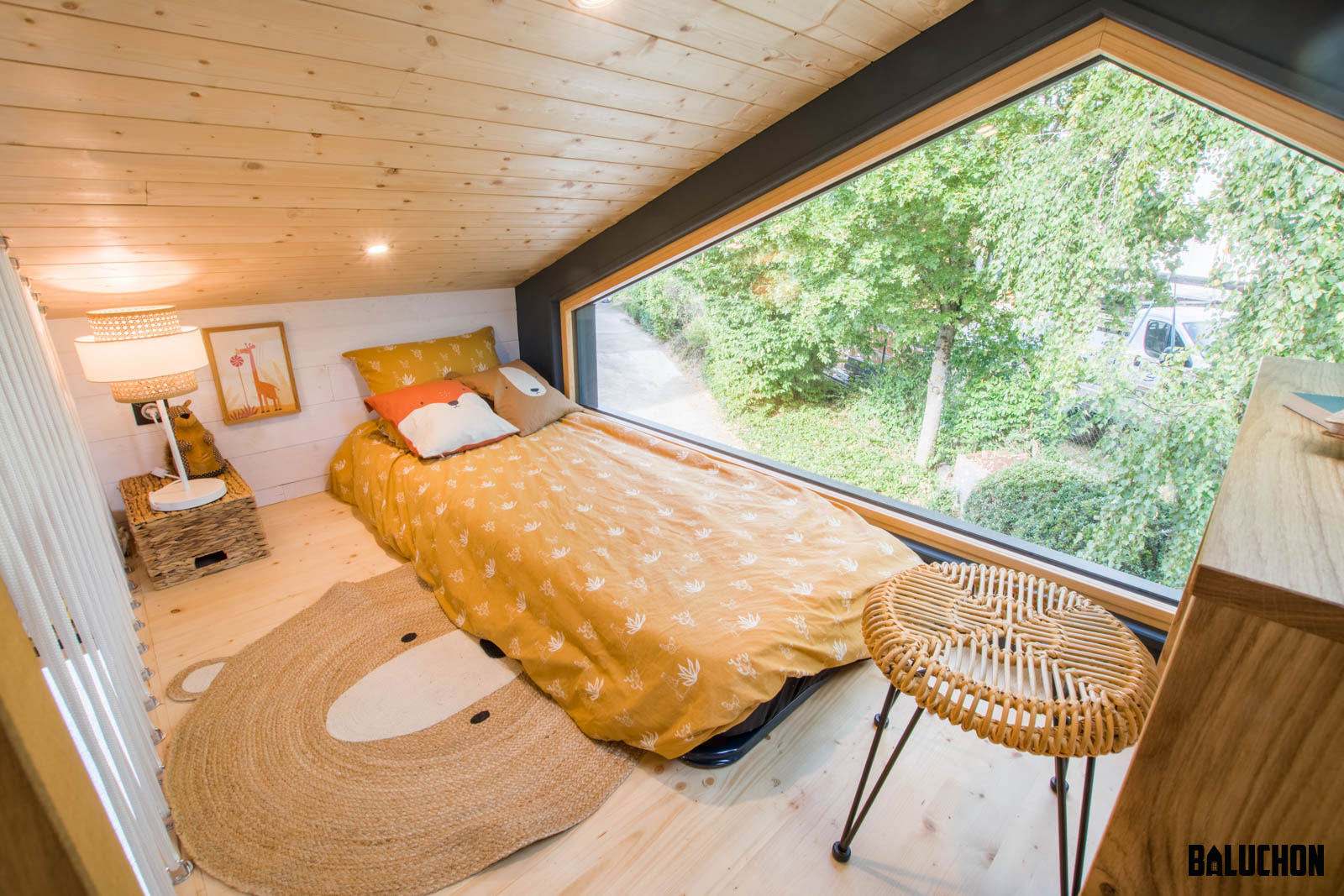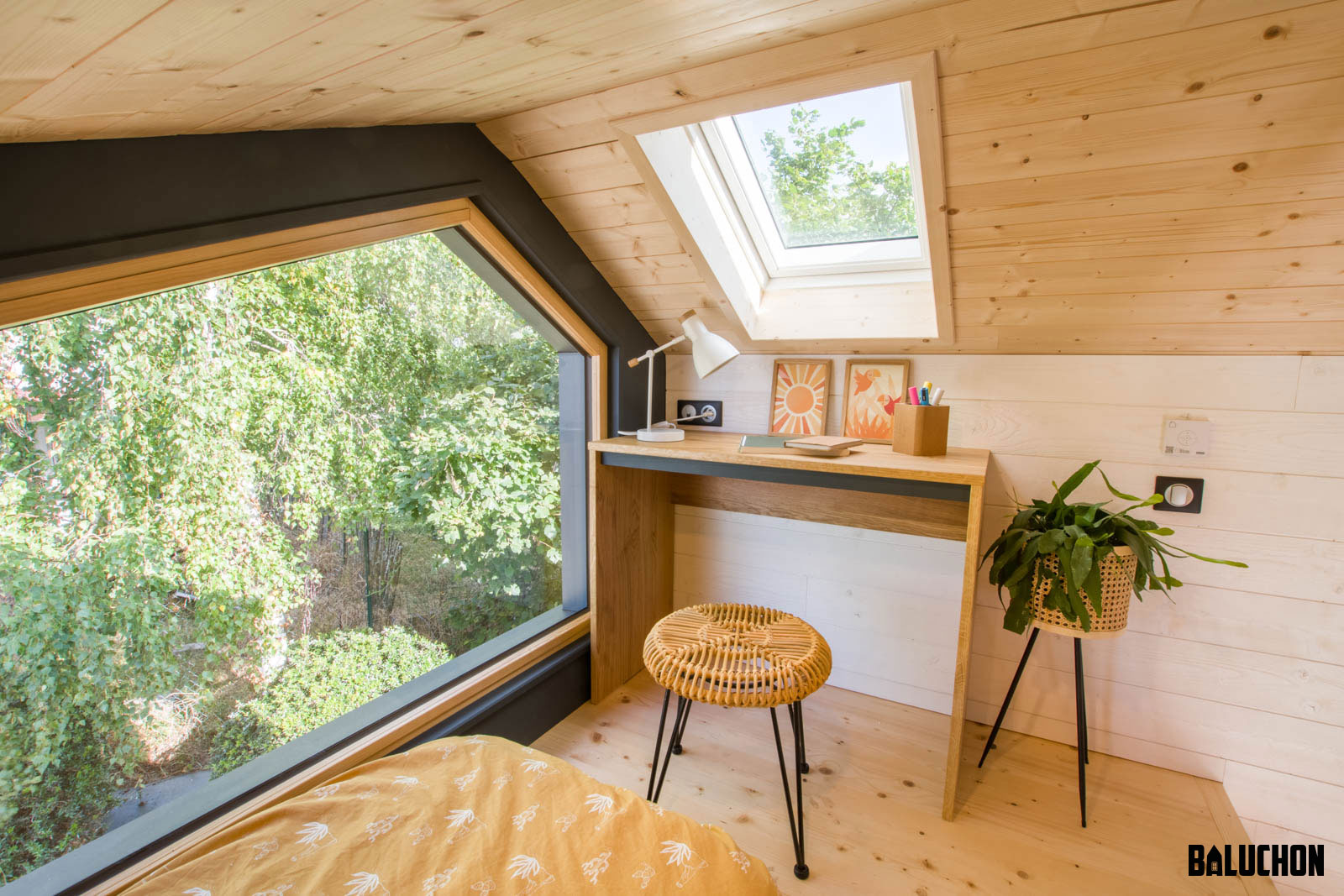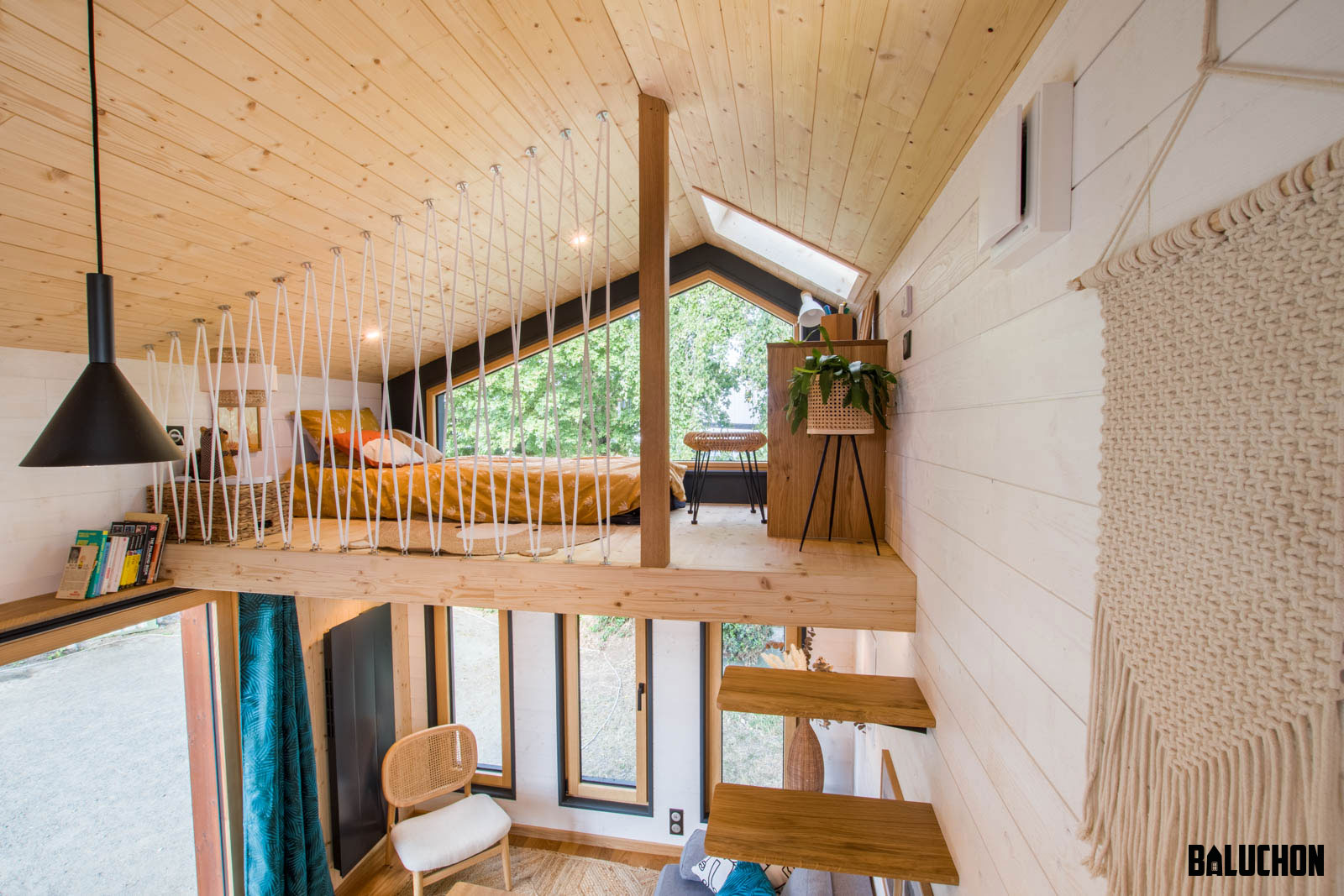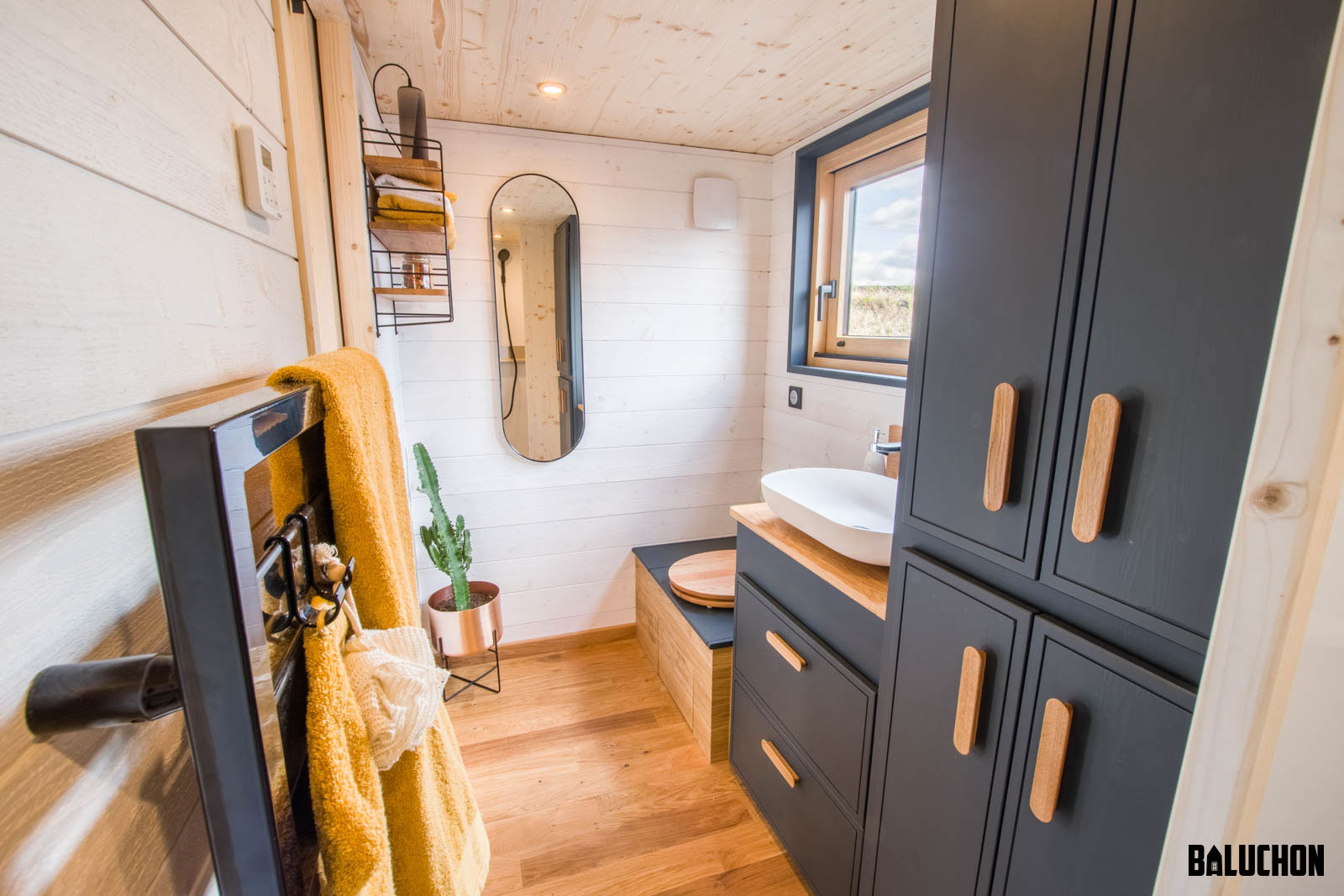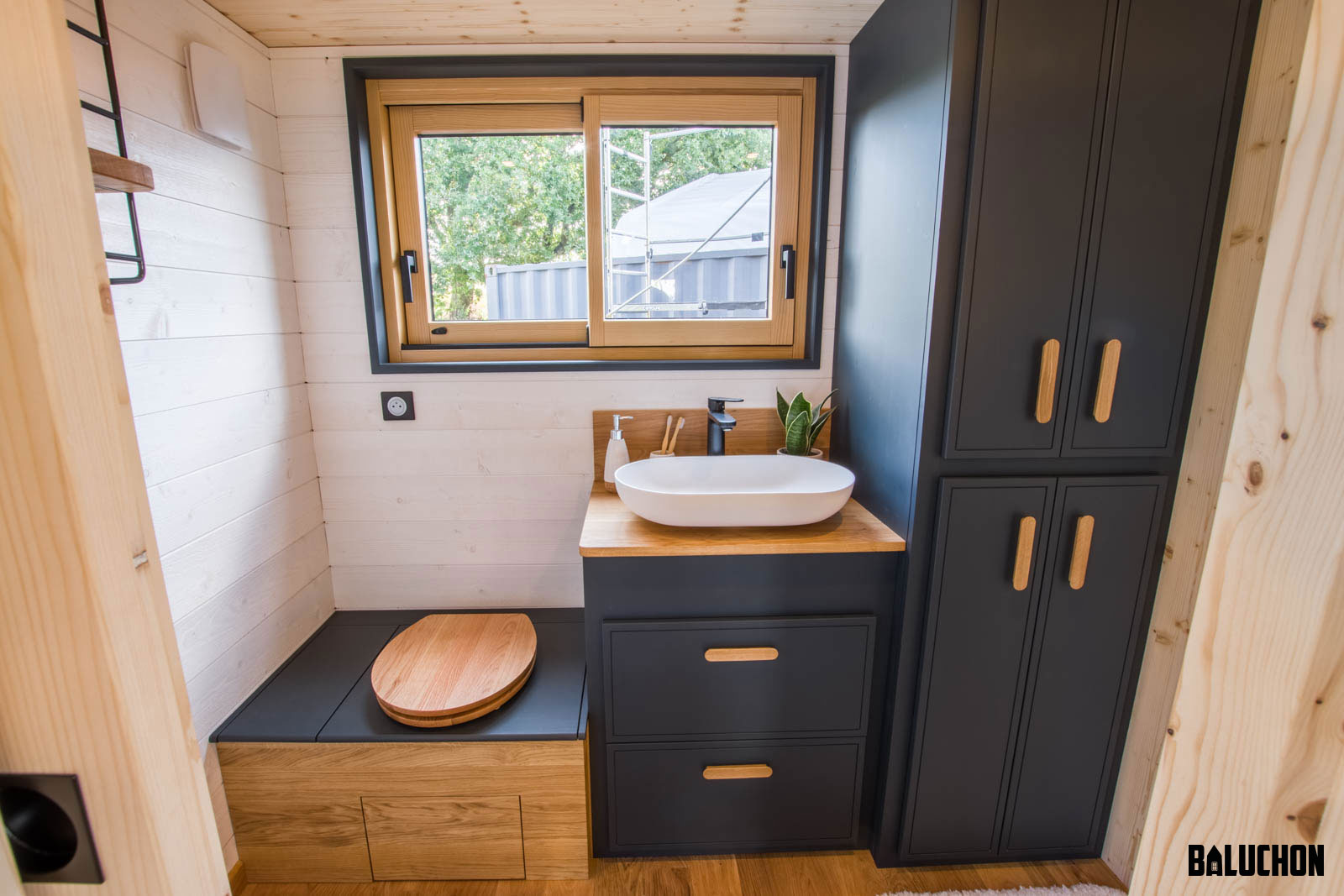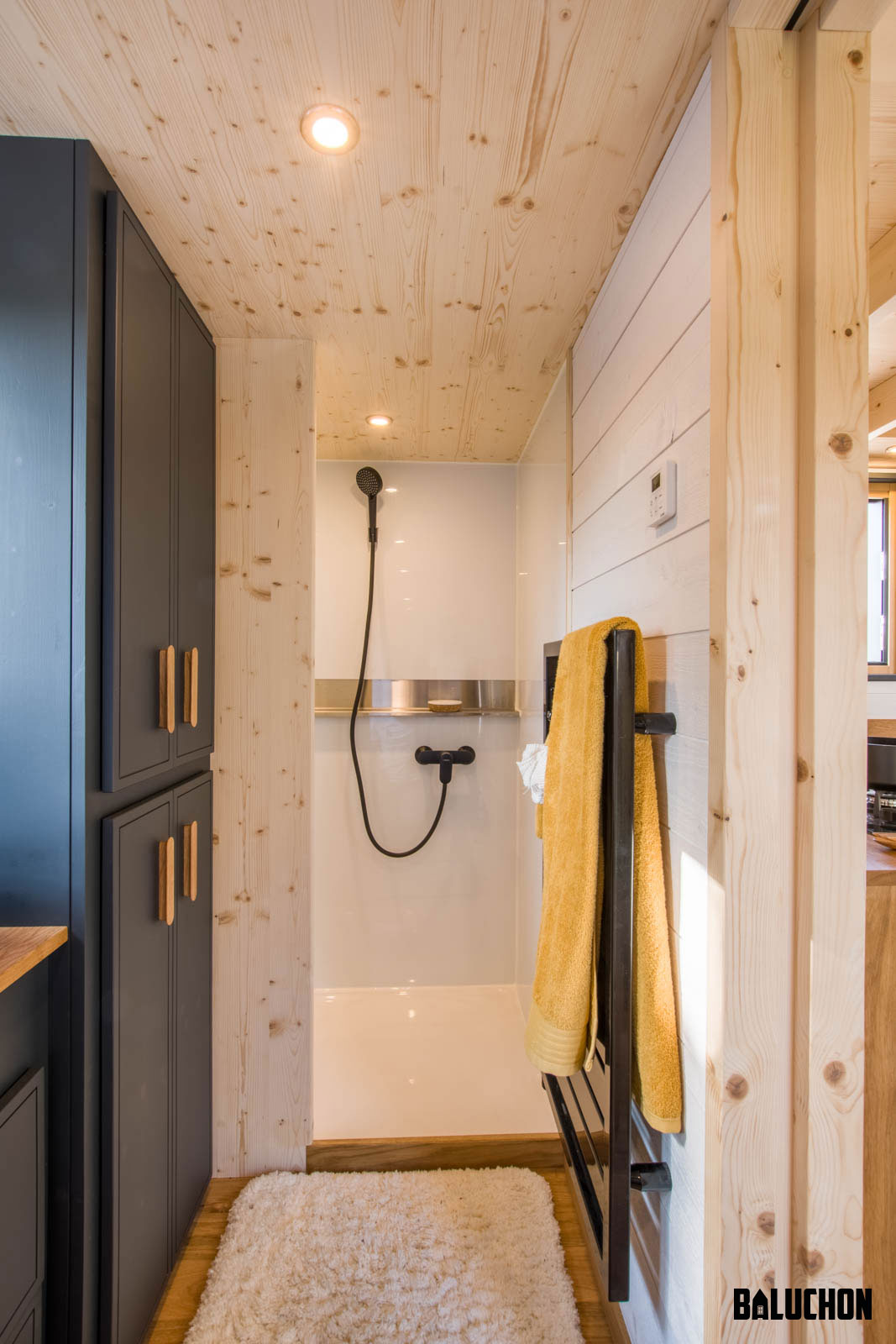 Images © Baluchon