From France-based tiny home builder, Baluchon, is the Sauvage. Their client, David, wanted a tiny home with contemporary architecture and Scandinavian design.
The Sauvage is a 6-meter (~20-foot) tiny house with red cedar and black aluminum cladding. Floor-to-ceiling windows gives the home a bright interior.
The living room furniture was built out of three-ply ash panels, which is a hard, lightweight wood. A table with solid ash top and natural edges can be moved to several places around the living room, allowing it to function as a workspace or dining table. There is also a wood stove and cabinets in the living space.
In the kitchen is a two-burner gas cooktop, oven, and Klarstein refrigerator. There is also a set of clay blocks for wine storage.
An angled staircase provides a large number of storage spaces and easy access to the bedroom loft.
The bedroom loft is large enough for a double bed and also a desk!
Finally, the bathroom is accessed through a custom-made ash door and includes a dry toilet with stainless steel bucket and shavings compartment, a shower, a sink, and a wardrobe.
For more information about the Sauvage including current prices and lead times, please contact Baluchon.
Also available from Baluchon: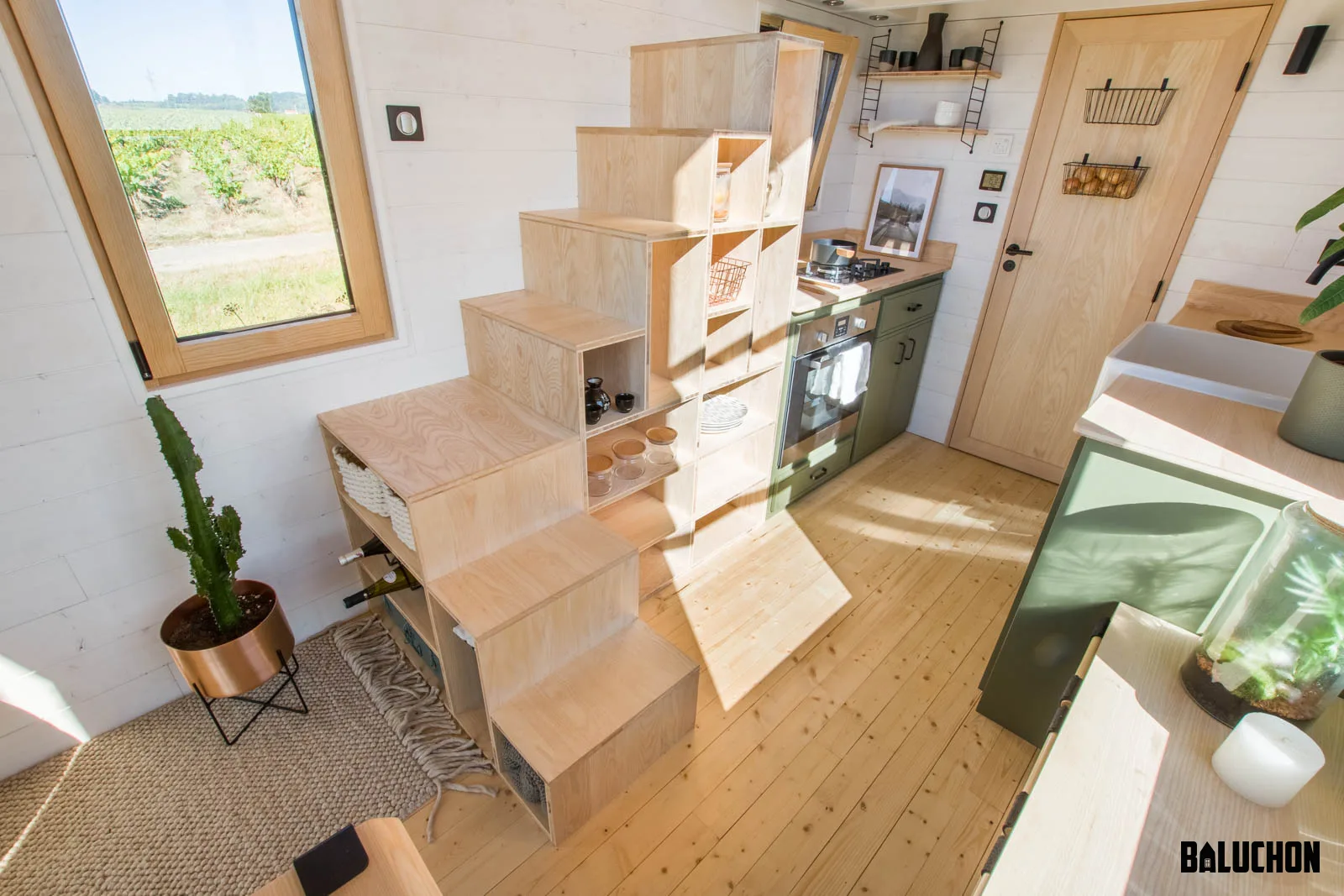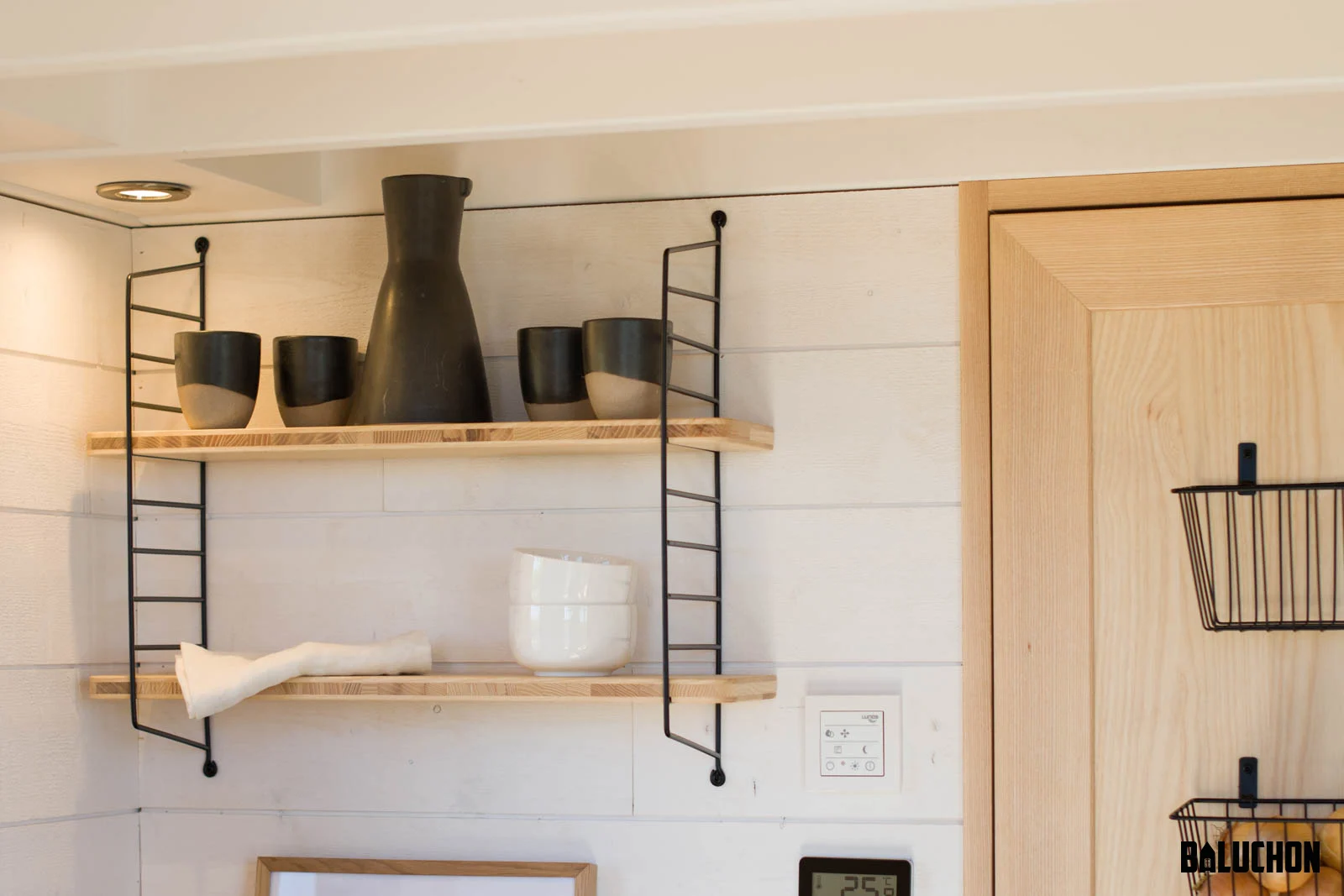 Images © Baluchon