Dewdrop is an 18′ tiny house created by Abel Zyl, founder of Zyl Vardos. The unique tiny house includes a cupola with 10 windows (four open for ventilation), handmade windows and doors, and an armoire.
The kitchen is build on a raise platform with handmade cabinets, a propane range, stainless steel sink, and a Zyl Moon window. A custom sofa rolls out from under the raised platform and converts into a full size bed.
The Dewdrop is available in 18′, 20′, and 22′ lengths.
Also available from Zyl Vardos: Damselfly House, Fuchsia, Zenia, Fortune Cookie, Pinafore, Moon Dragon, Ark, Music Box, Little Bird.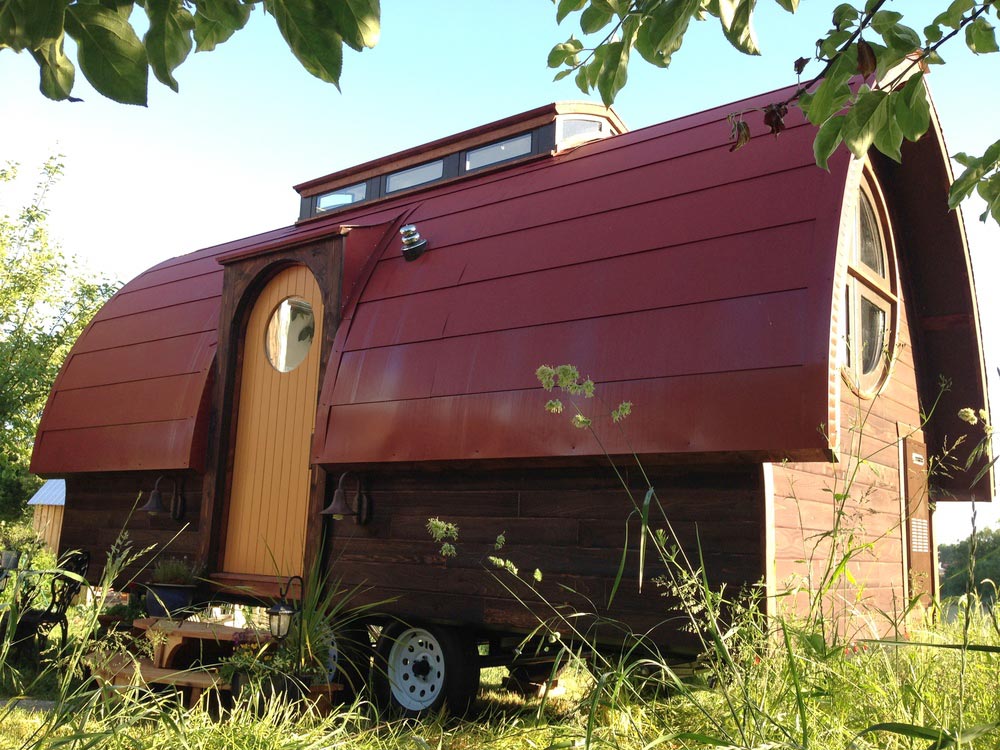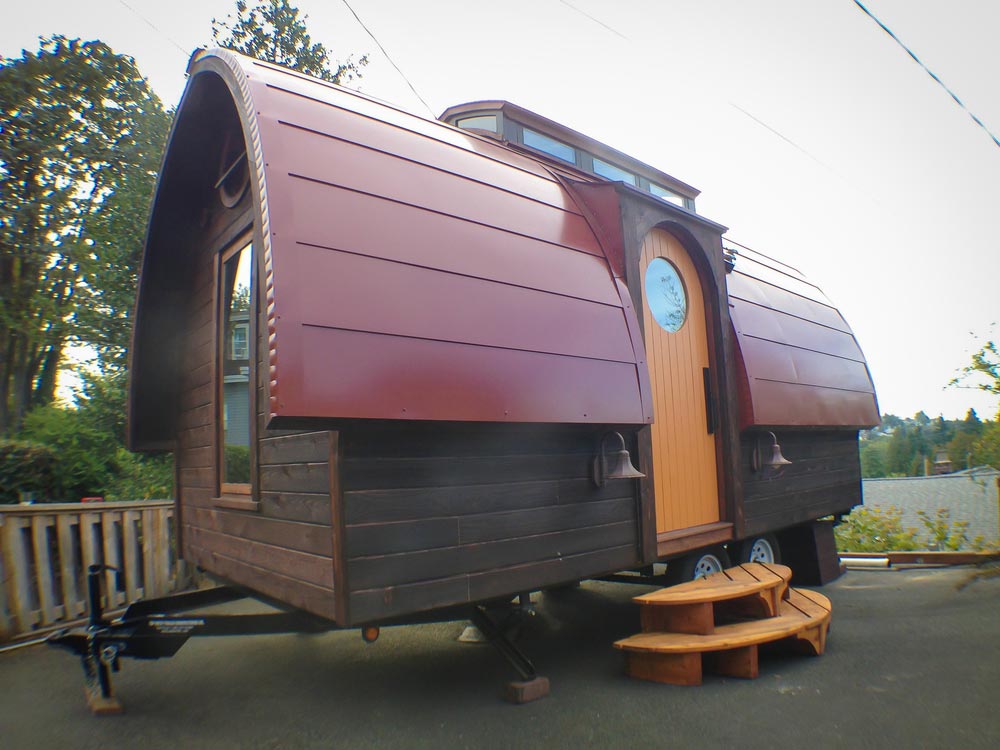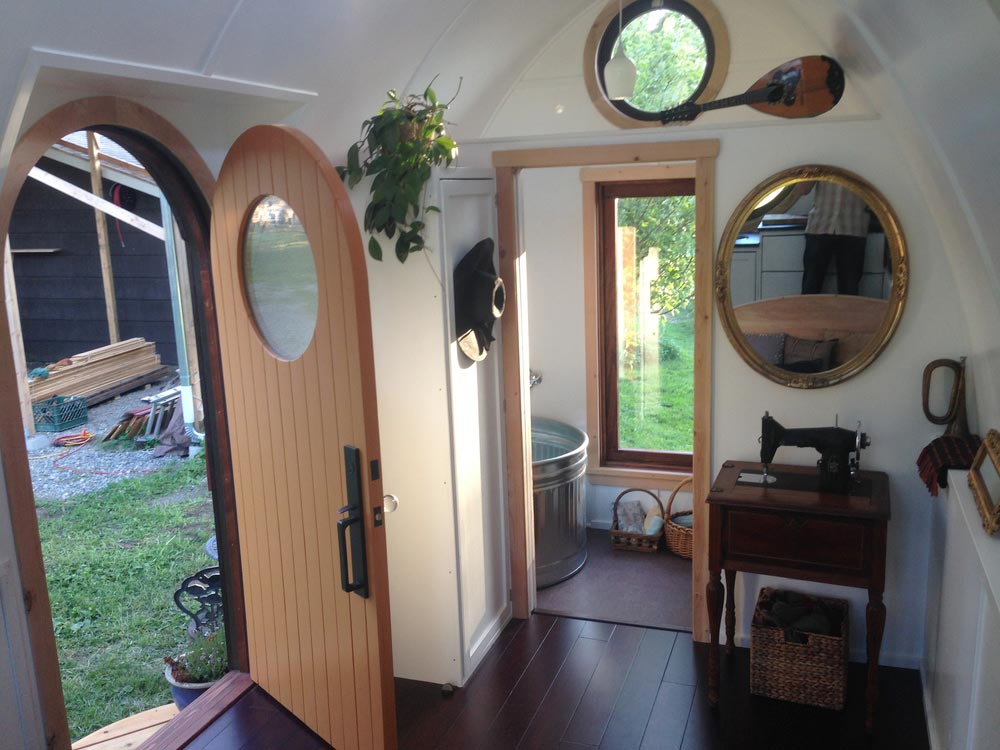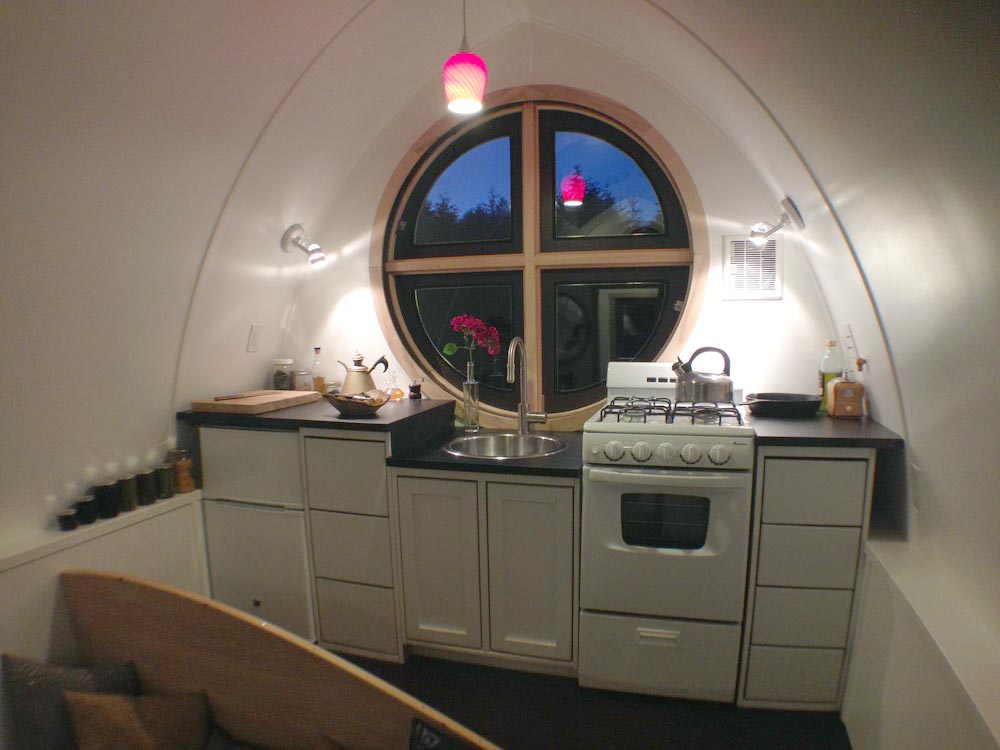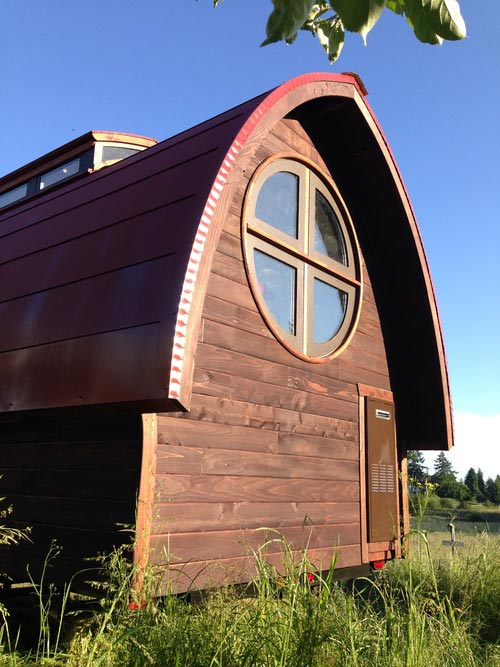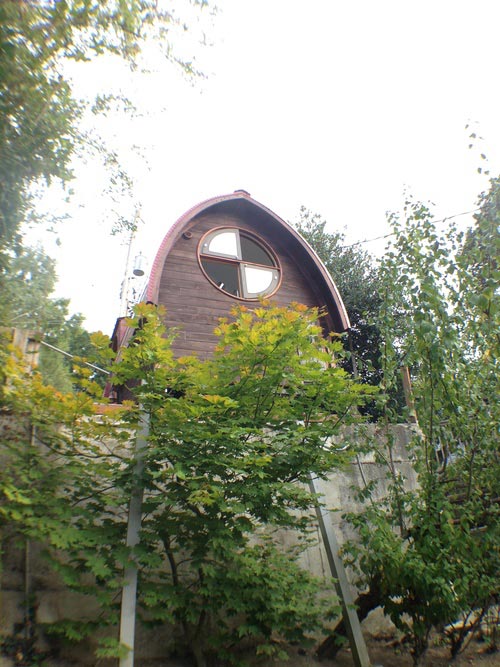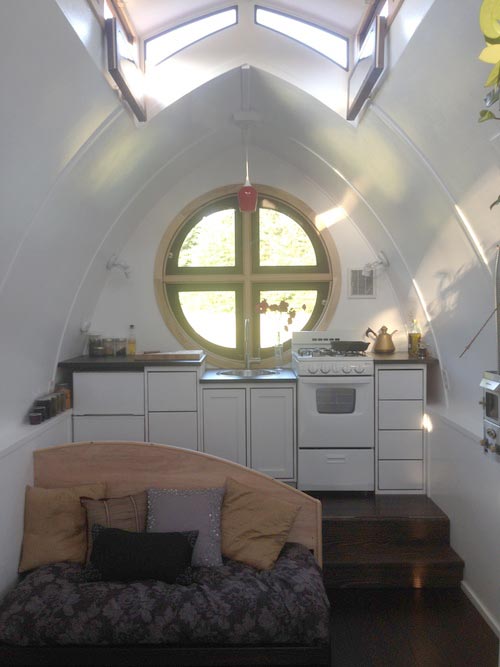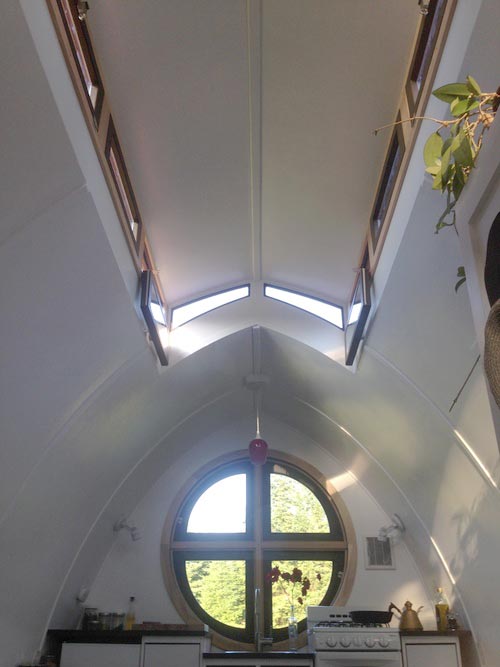 Images & Video © Zyl Vardos
Follow Tiny Living on Facebook, Pinterest, and Instagram to get our latest tiny house updates!