The Ark by Zyl Vardos is a work of art that just happens to be a tiny house. A copper overhang and copper ridge line complement the shingle siding and roof. A couple touches of color on each side of the exterior make for a nice contrast.
Also available from Zyl Vardos: Damselfly House, Fuchsia, Zenia, Fortune Cookie, Pinafore, Dewdrop, Moon Dragon, Music Box, Little Bird.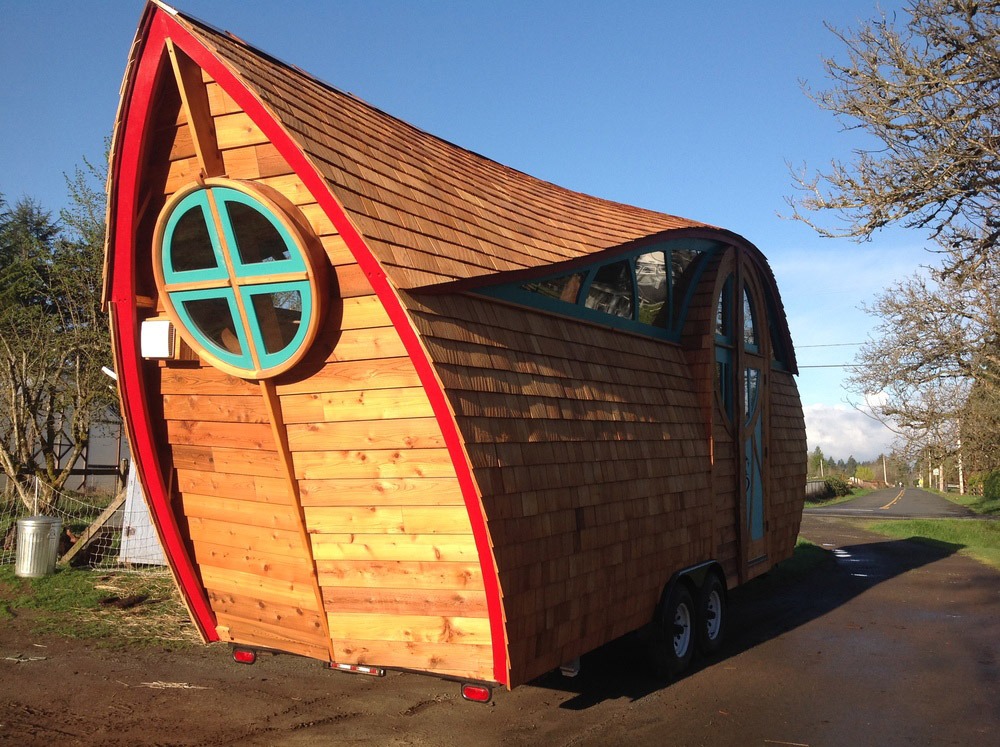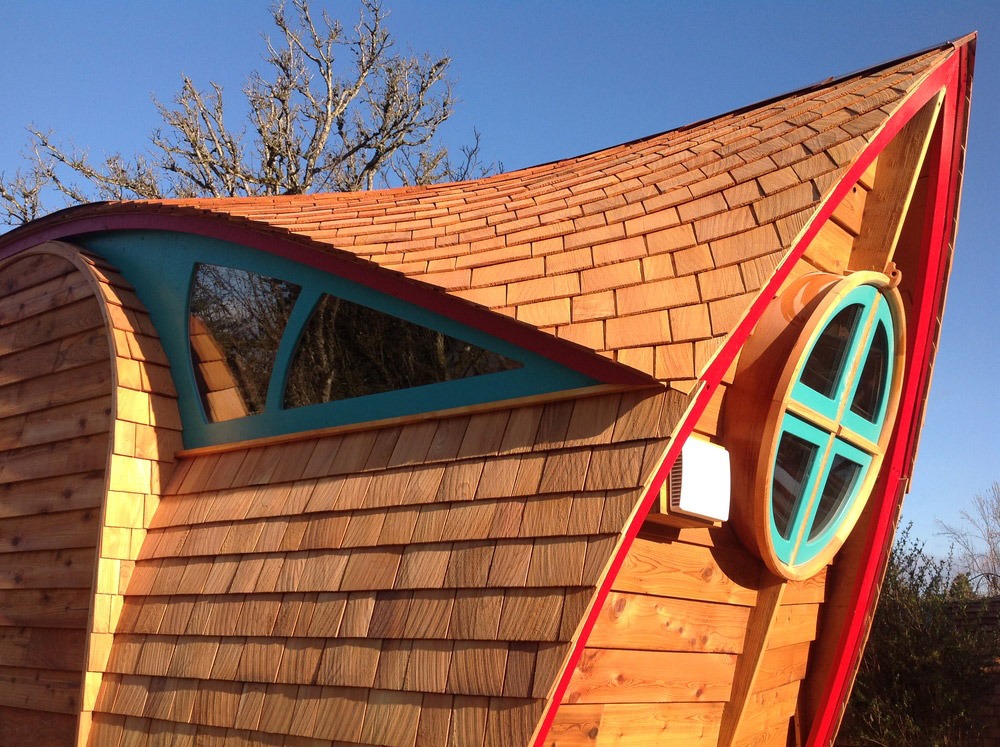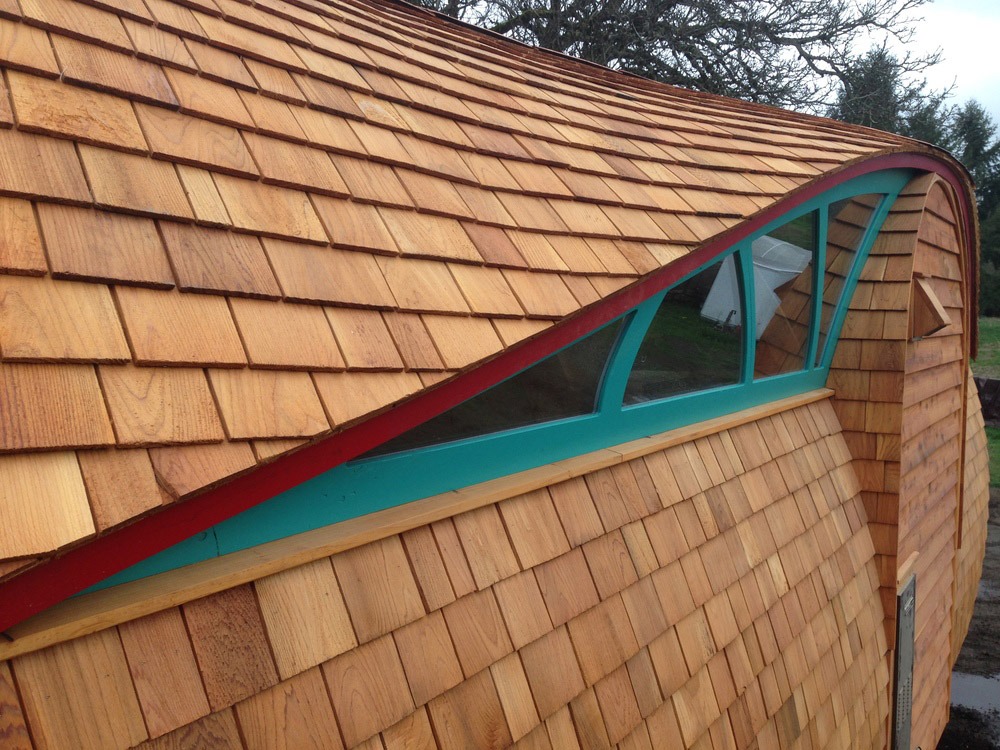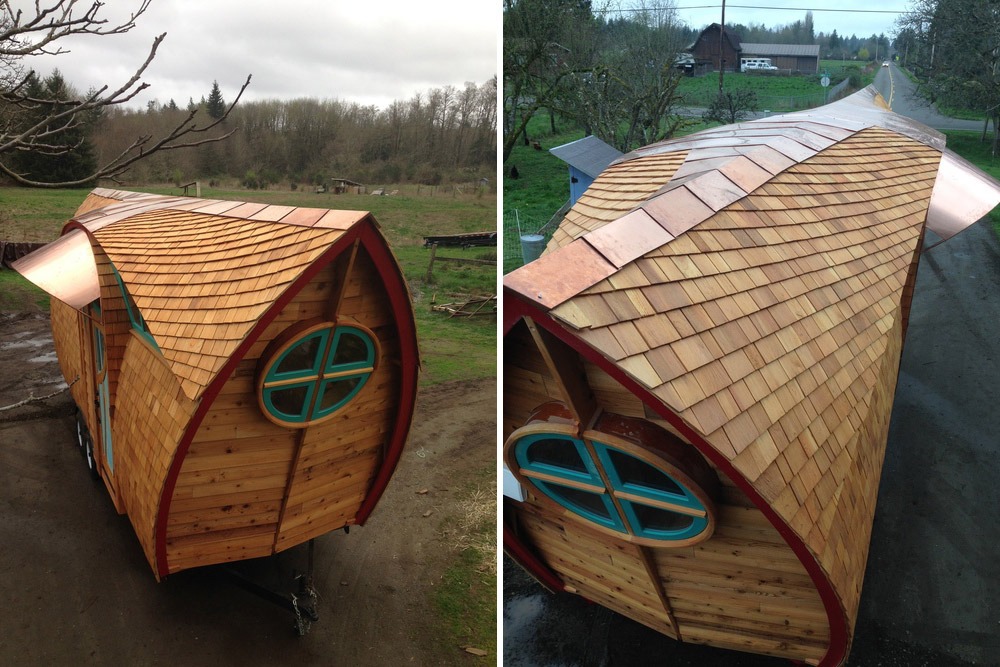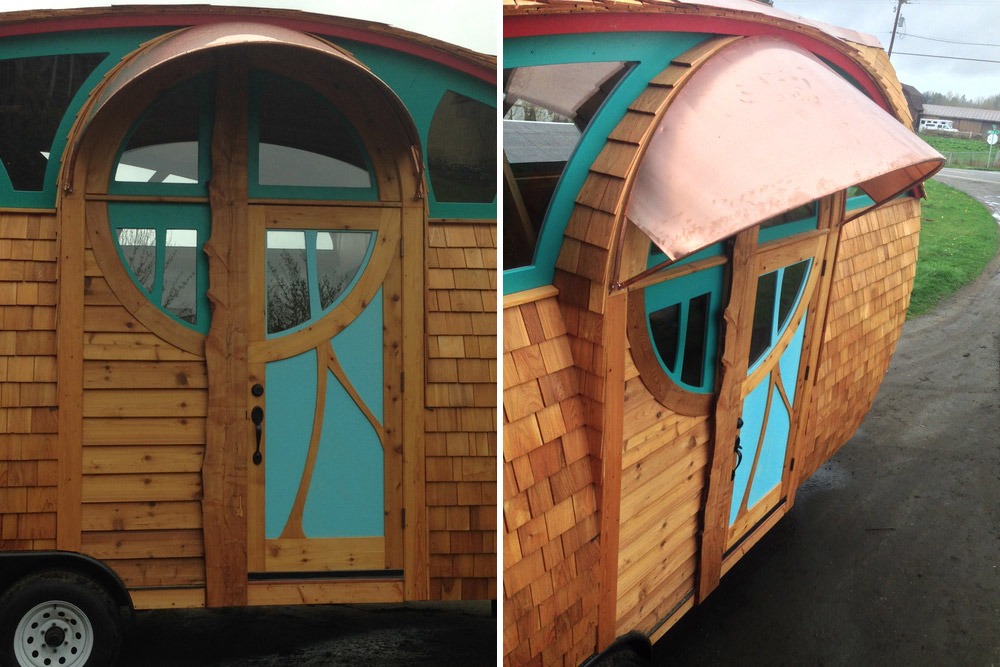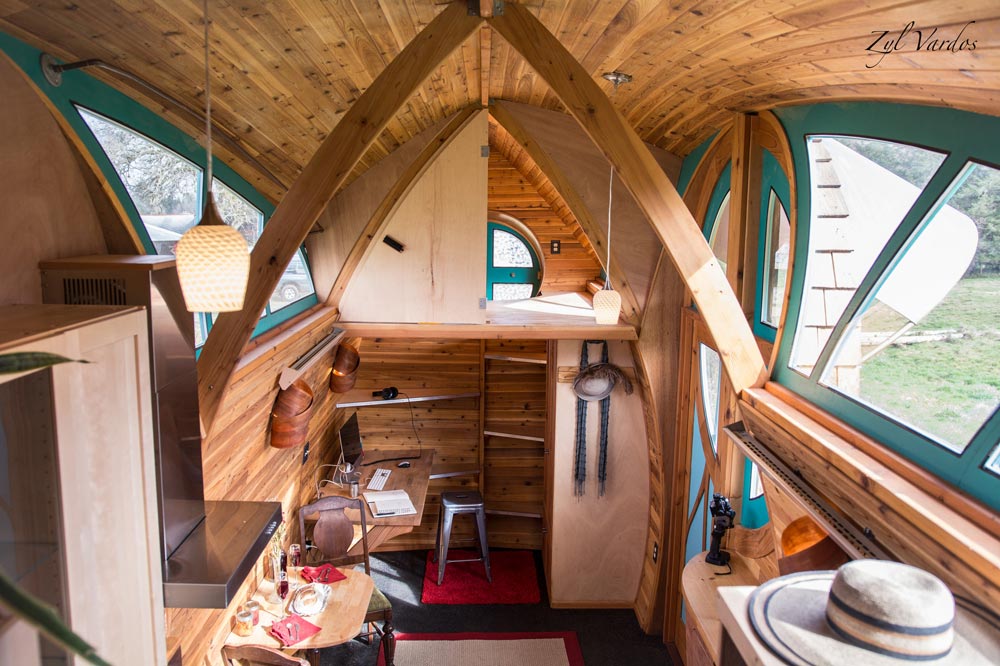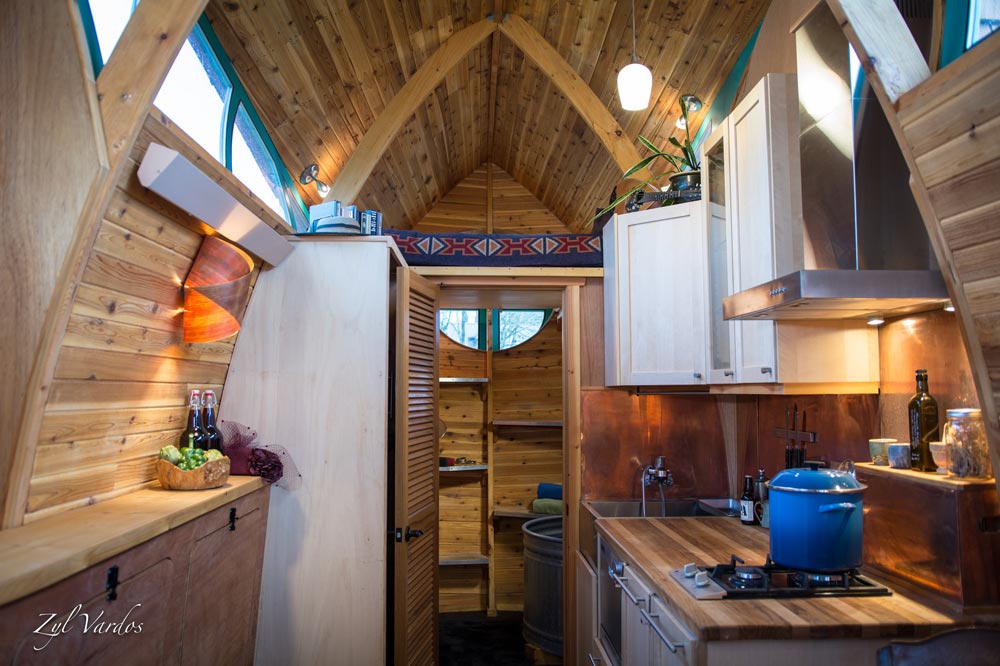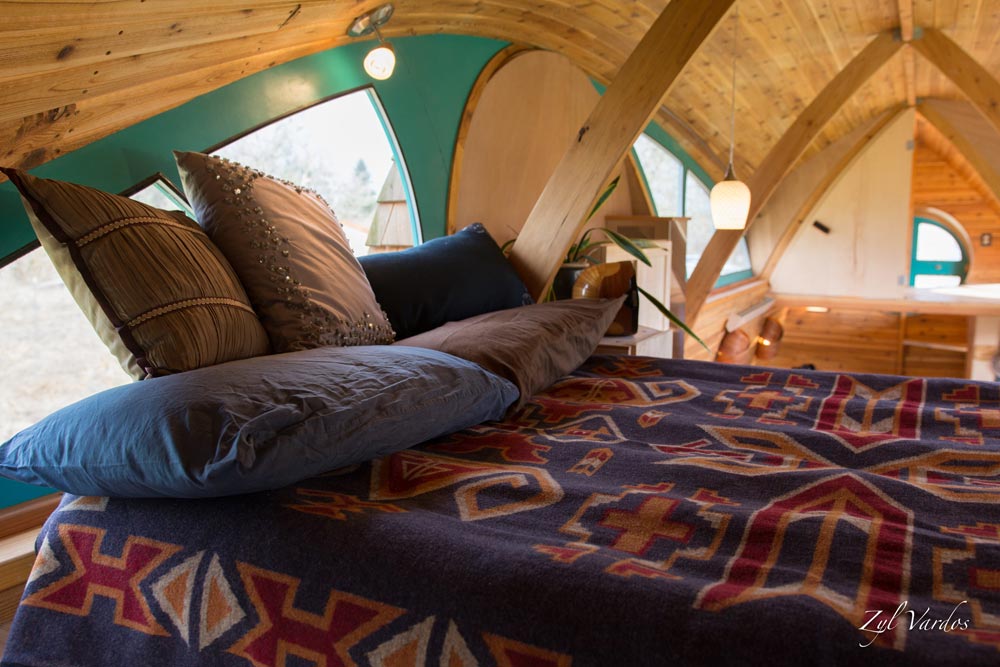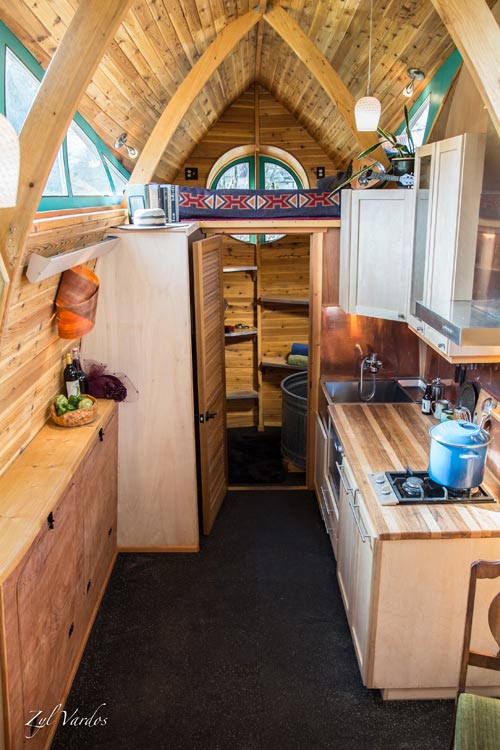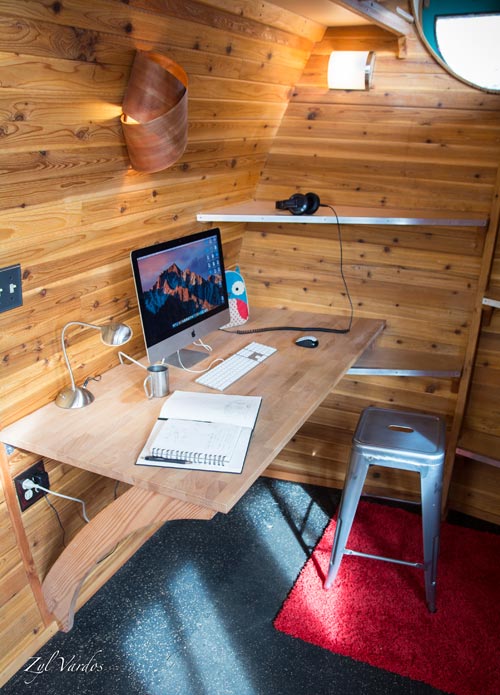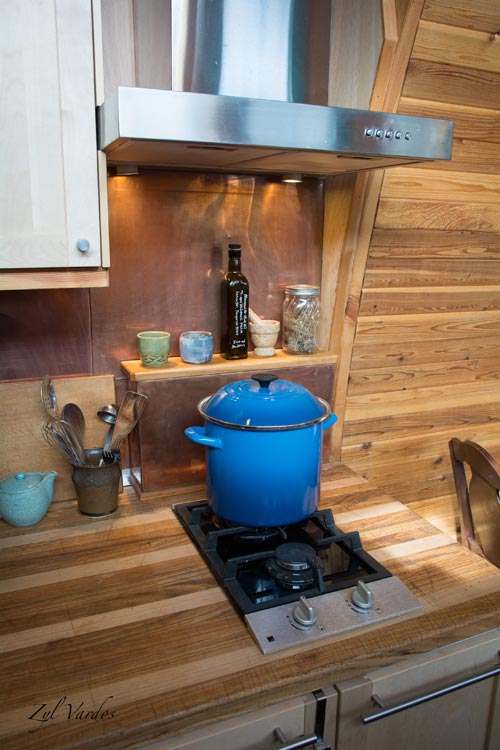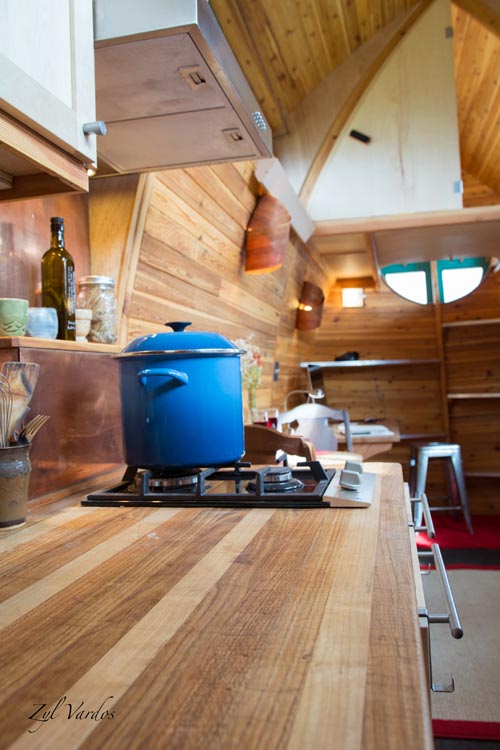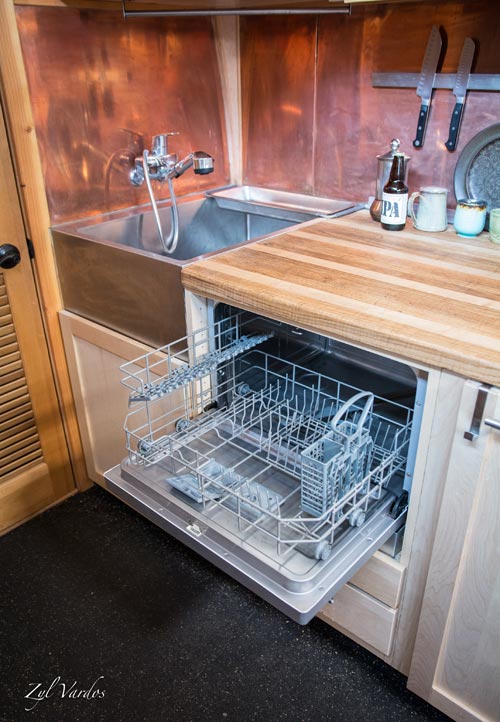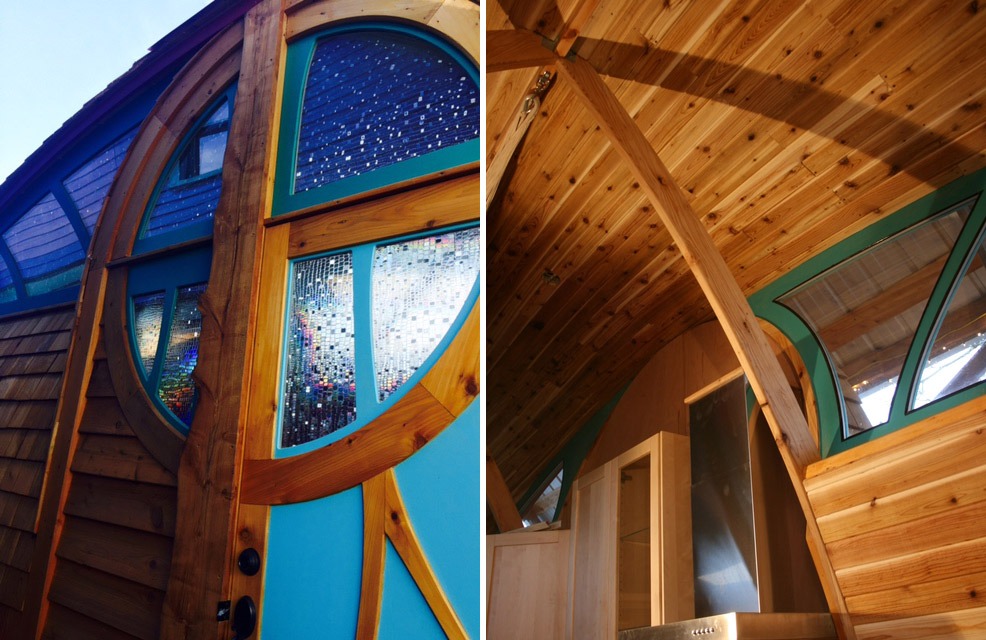 Images © Zyl Vardos
Follow Tiny Living on Facebook, Pinterest, and Instagram to get our latest tiny house updates!