The Ark by Zyl Vardos is a work of art that just happens to be a tiny house.  A copper overhang and copper ridge line complement the shingle siding and roof.  A couple touches of color on each side of the exterior make for a nice contrast.
Also available from Zyl Vardos: Damselfly House, Fuchsia, Zenia, Fortune Cookie, Pinafore, Dewdrop, Moon Dragon, Music Box, Little Bird.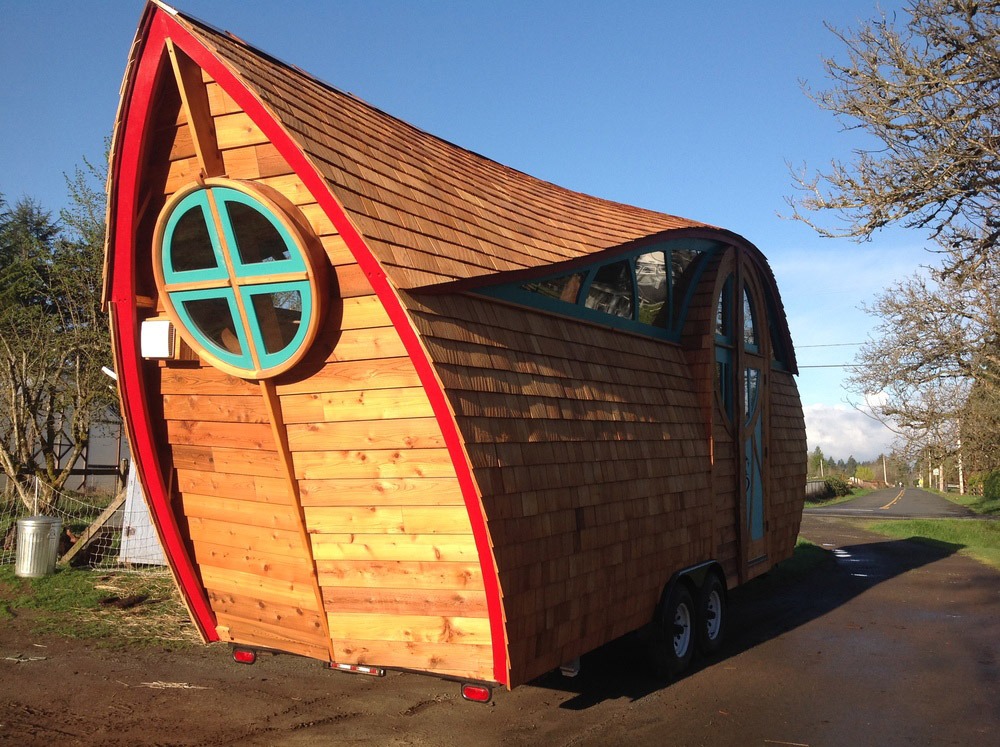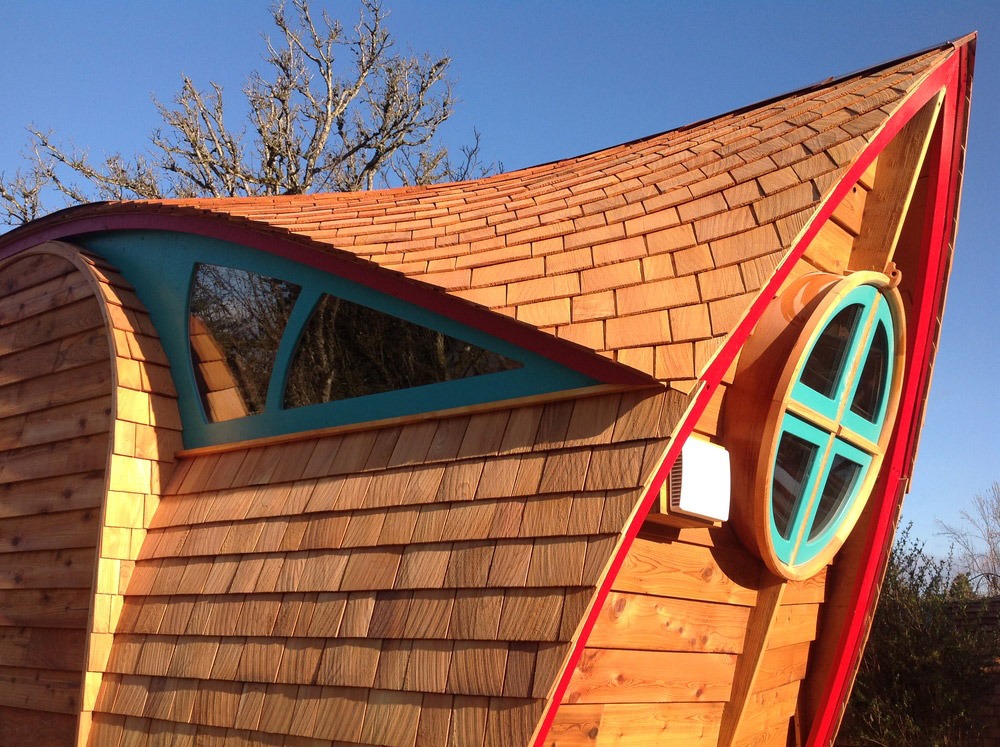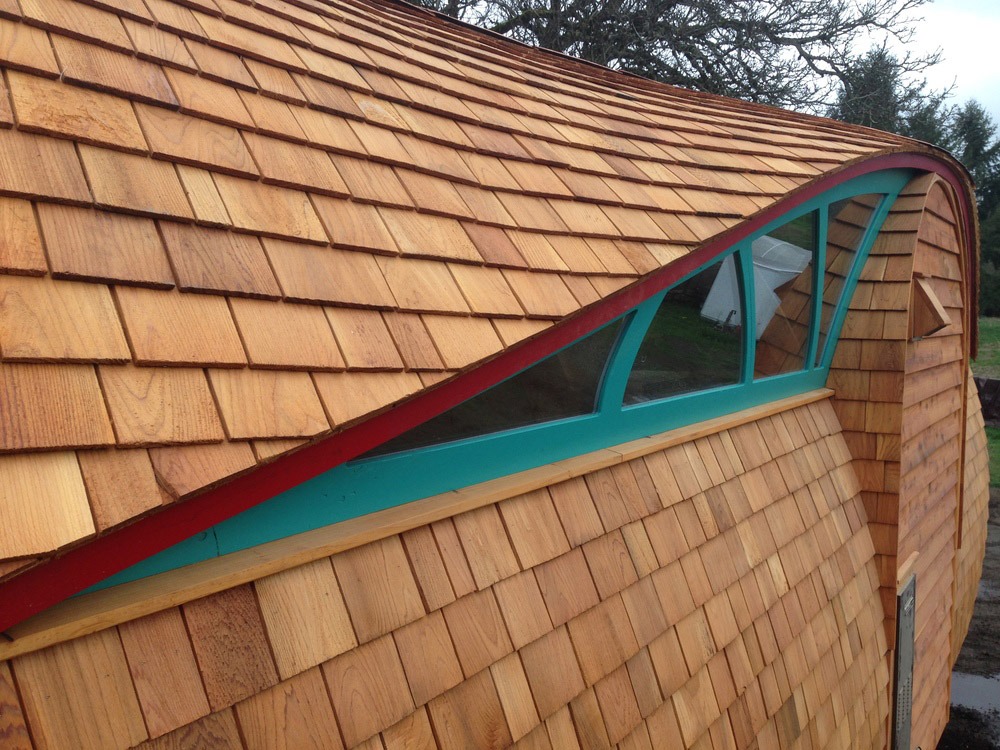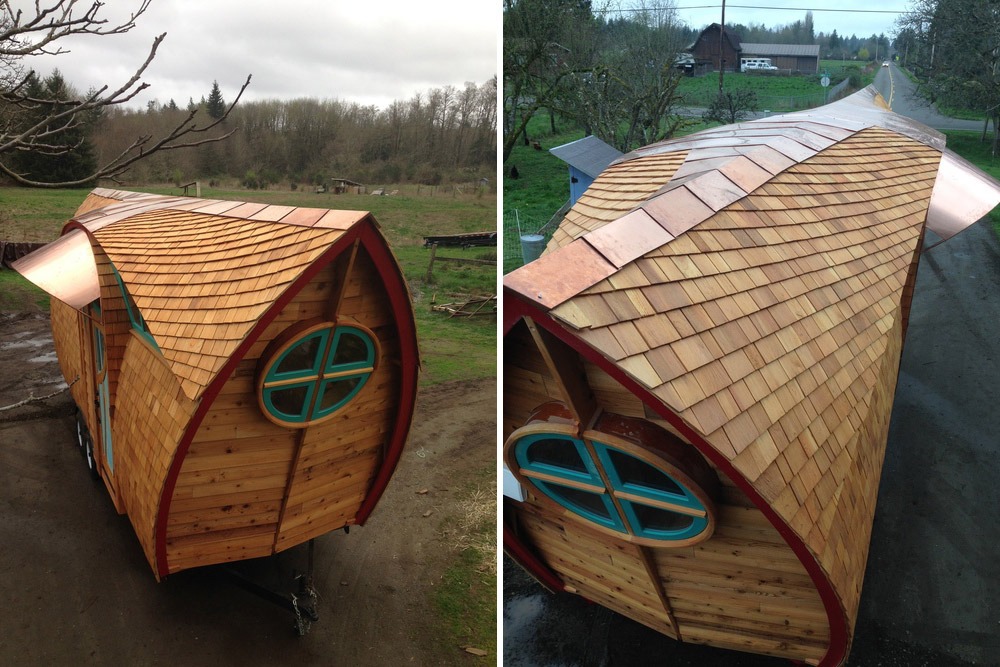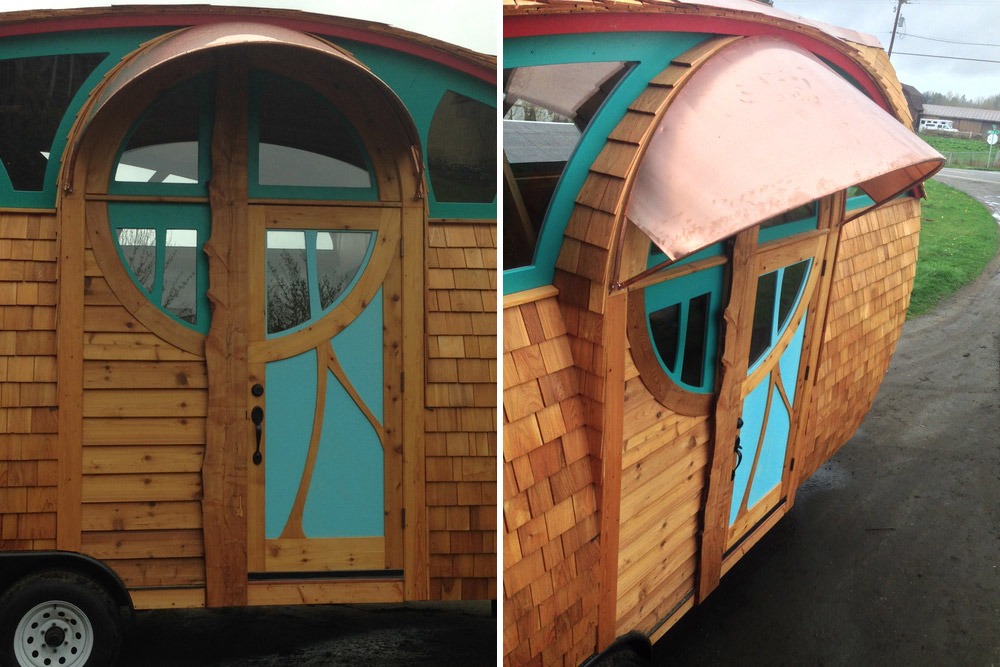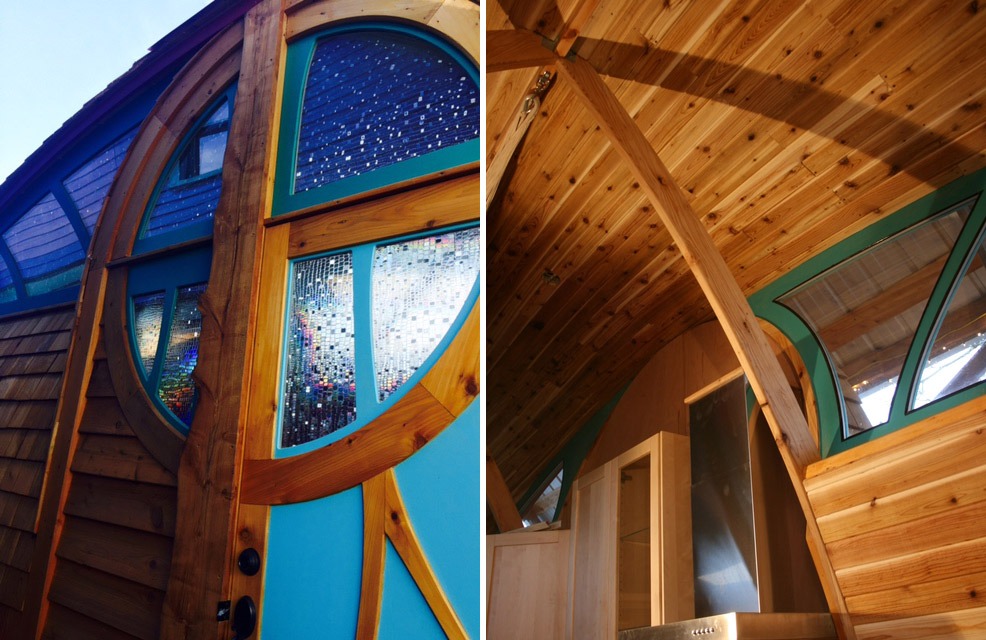 Images © Zyl Vardos
Follow Tiny Living on Facebook, Pinterest, and Instagram to get our latest tiny house updates!
Subscribe To Tiny Living
Receive our weekly newsletters with all the latest tiny house updates!
Give it a try, you can unsubscribe anytime.