Built by Mitchcraft Tiny Homes for their client, Tara, this 33-foot gooseneck tiny house offers a modern style with farmhouse style accents. The living room sits over the gooseneck, providing enough headroom to stand. In the living room is a pull out sleeper sofa and entertainment center.
The spacious L-shaped kitchen has plentiful counter space and storage, a rustic farmhouse sink, four burner gas range, and a dining area that can expand to accommodate 4+ people. A cast iron convection wood stove keeps the home warm and cozy.
Storage stairs lead up to the bedroom loft, which has double dormers and built-in storage space. There is also a closet and drawers on the main floor for clothing storage. In the bathroom is a full size bathtub, washer/dryer combo, vanity with vessel sink, and composting toilet.
For more information about Tara's 33′ Gooseneck Tiny House, please contact Mitchcraft Tiny Homes.
Also available from MitchCraft Tiny Homes: Ross' 35' Gooseneck Tiny House, Laura's Tiny House, 20' Tiny House, Kailey's 22' Off-Grid Tiny House, KerriJo's Tiny House, Heather's 37' Gooseneck Tiny House, Francelia's Tiny House, Tara's 33' Gooseneck Tiny House, Davis' Off-Grid Tiny House, Julia's Tiny House, Curtis & April's Tiny House, Eric & Oliver's Tiny House, Elise & Clara's Tiny House, Dennis' Tiny House, Jessica's Tiny House, Bookworm, Blue Moon.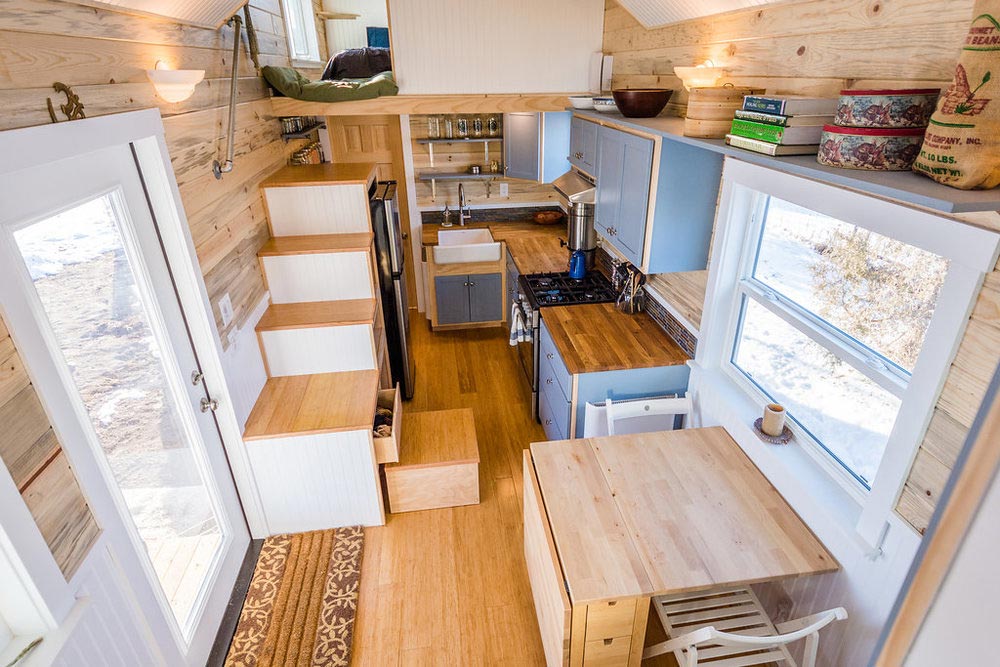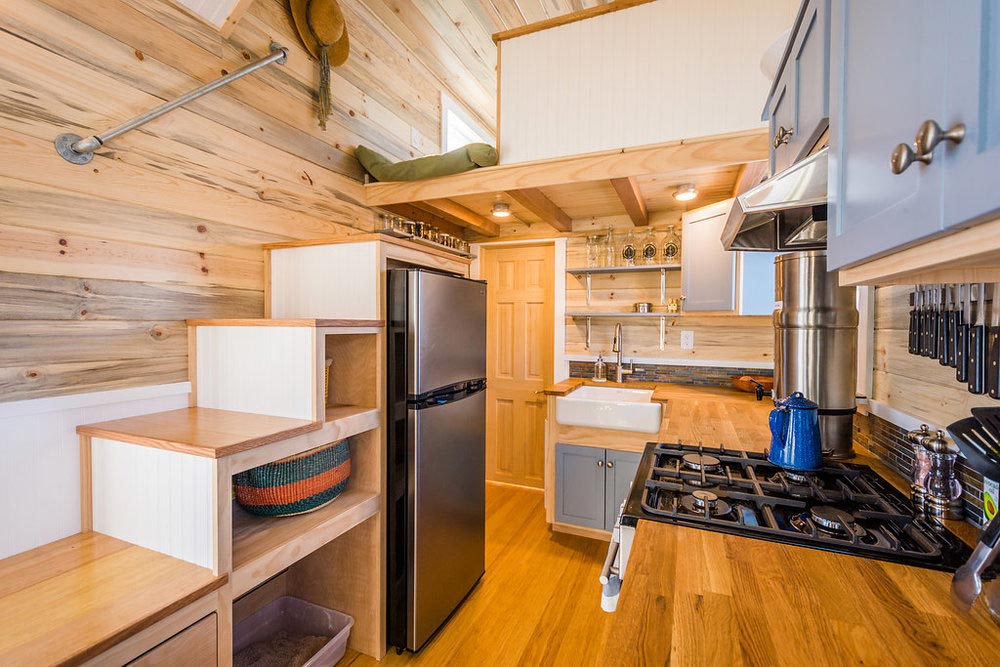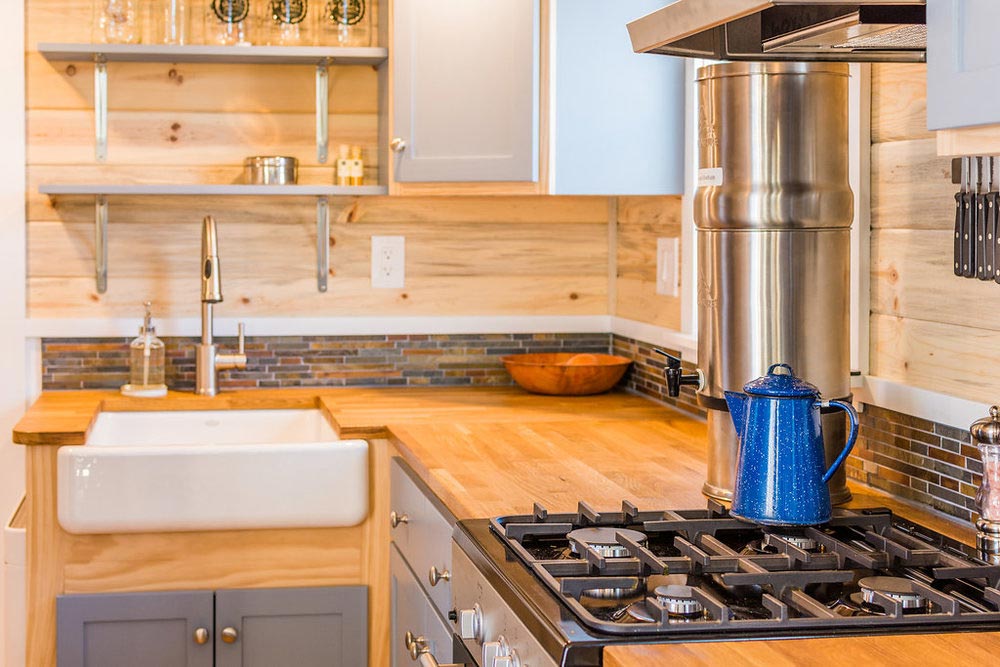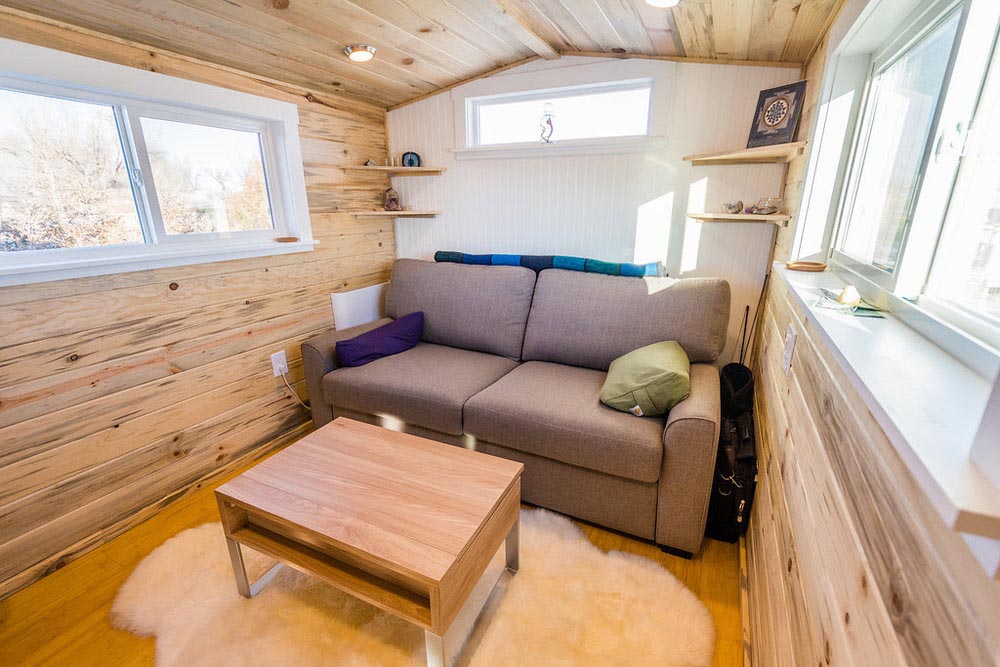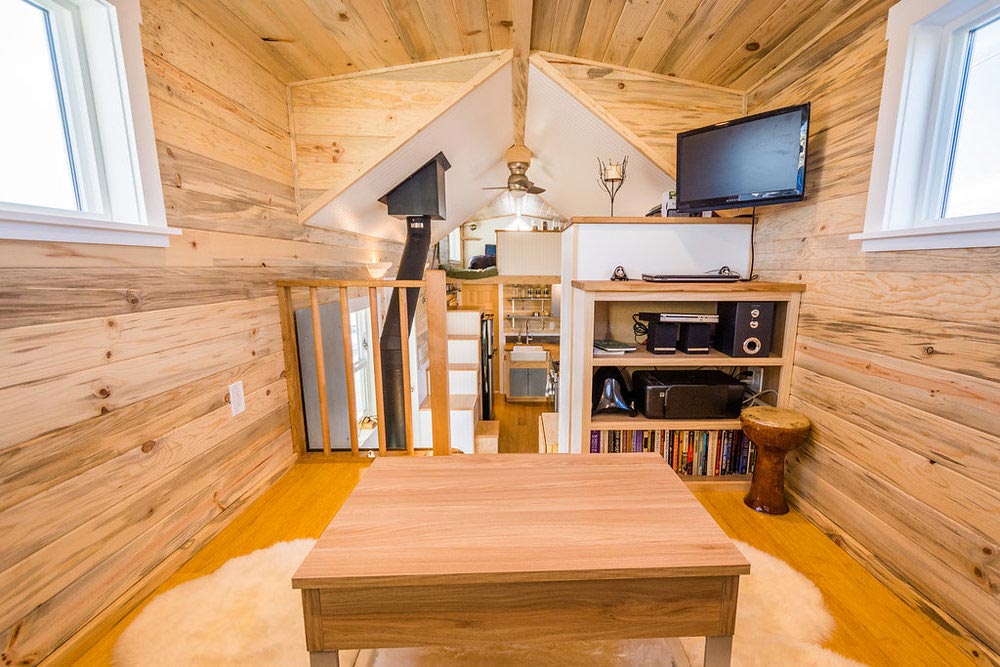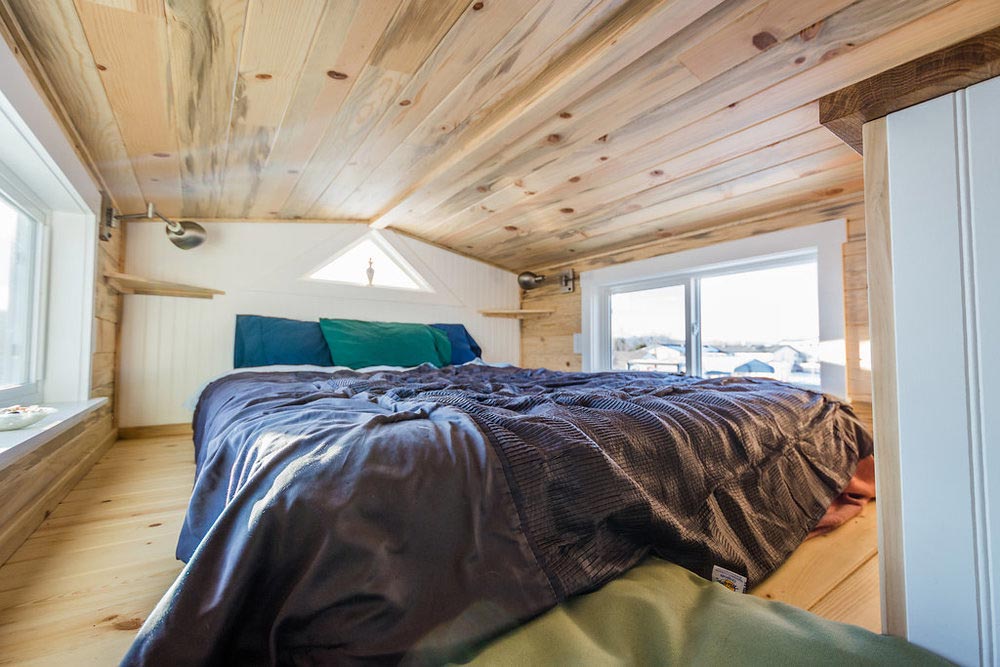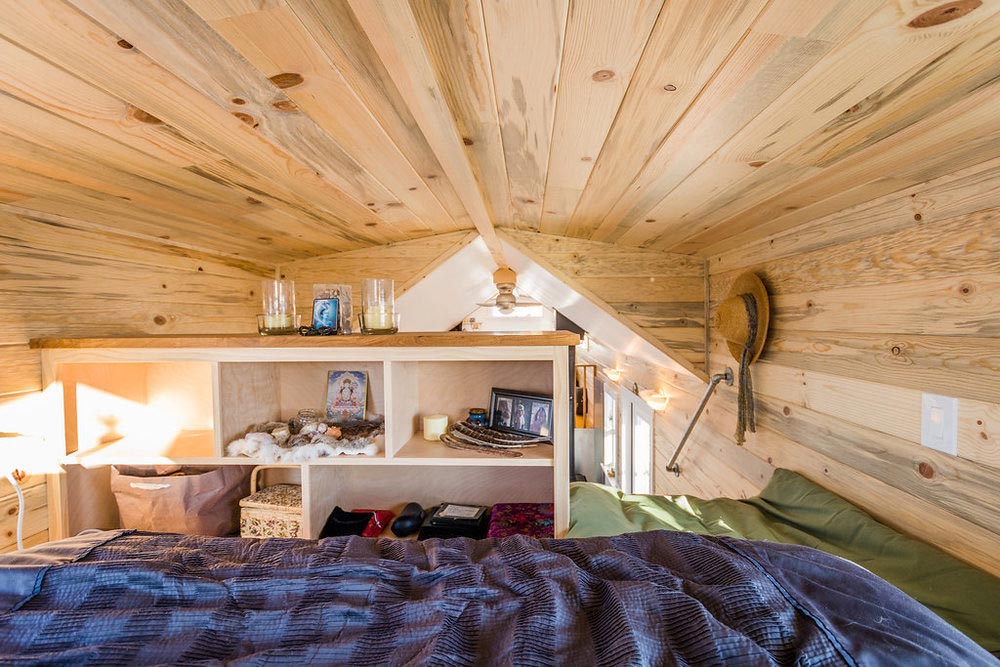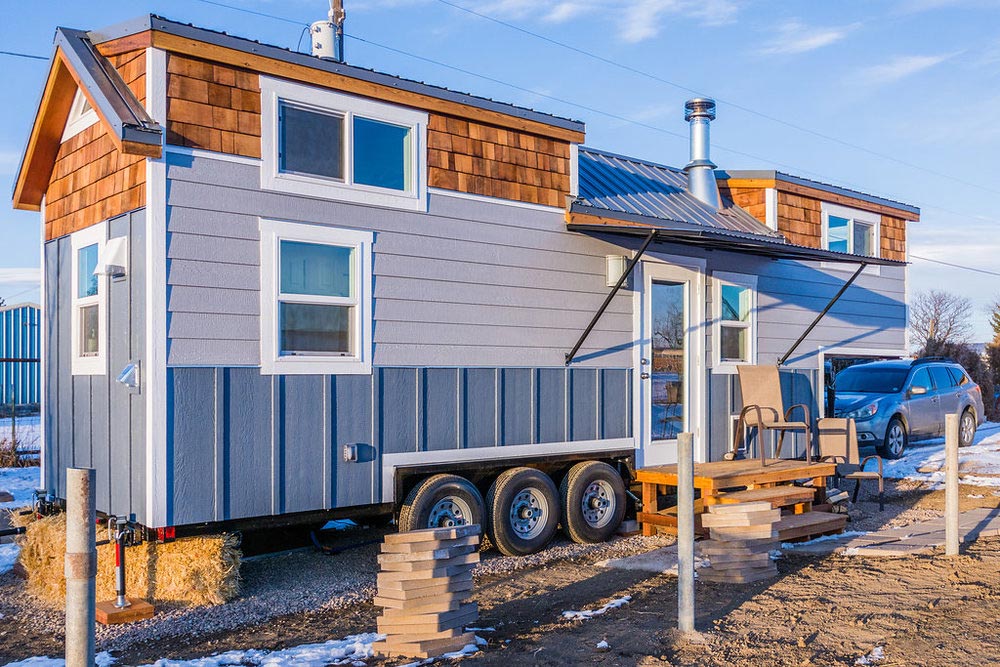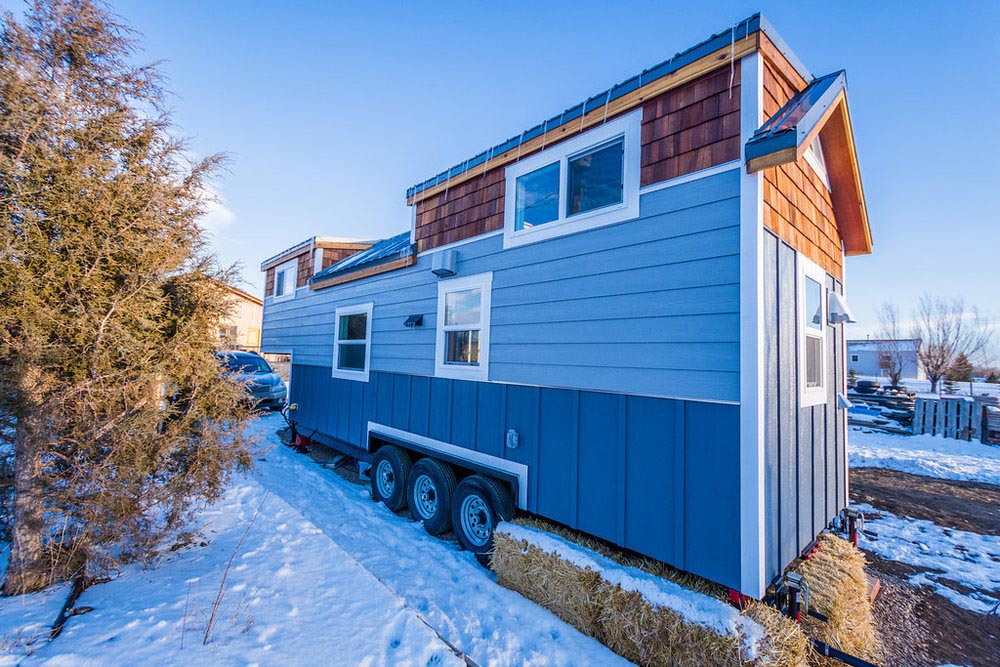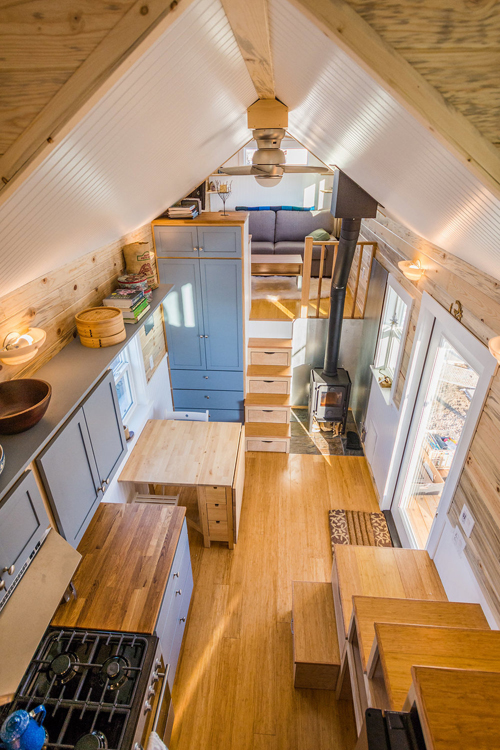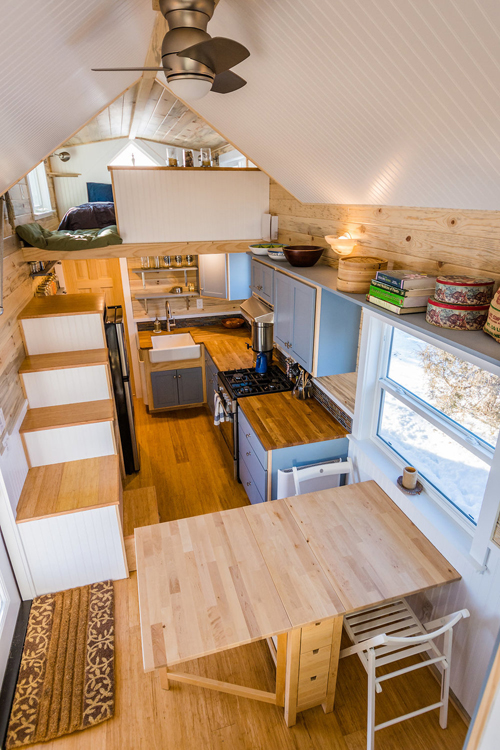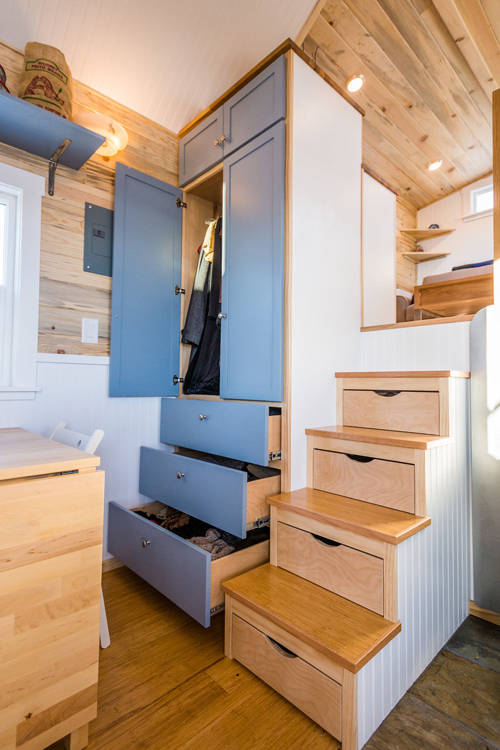 Images © Mitchcraft Tiny Homes
Follow Tiny Living on Facebook, Pinterest, and Instagram to get our latest tiny house updates!