Custom built by Mitchcraft Tiny Homes for their client, Carrie, this 28-foot gooseneck tiny house provides a warm ambiance with its wood finishes, including a beetle kill pine tongue-and-groove ceiling.
The tiny home has a 22-foot main trailer with a 6-foot gooseneck. The exterior has three finishes: corrugated metal along the bottom, green siding in the middle, and shake shingles along the top.
You'll find plenty of storage space inside the custom gooseneck tiny home. Storage options include the storage staircase, wardrobe and bookcase to the right of the entry, shelves and cabinet in the living room, and cubbies and wardrobe in the bedroom loft.
The living room is located over the gooseneck. The bookcase and wardrobe create a nice separation from the rest of the house while still leaving the area open.
A wood-burning stove serves as a focal point when you first enter through the full light front door.
In the kitchen you'll find an L-shaped butcher block counter, white apron sink, and upper cabinets. A full size refrigerator sits in the storage staircase and there is a four burner gas cooktop with venting microwave.
The storage stairs lead up to the bedroom loft. Below the bedroom is the bathroom with a full size bathtub, vessel sink, composting toilet, and stackable washer and dryer.
For more information about Carrie's 28′ Gooseneck Tiny House, please contact Mitchcraft Tiny Homes.
Also available from MitchCraft Tiny Homes: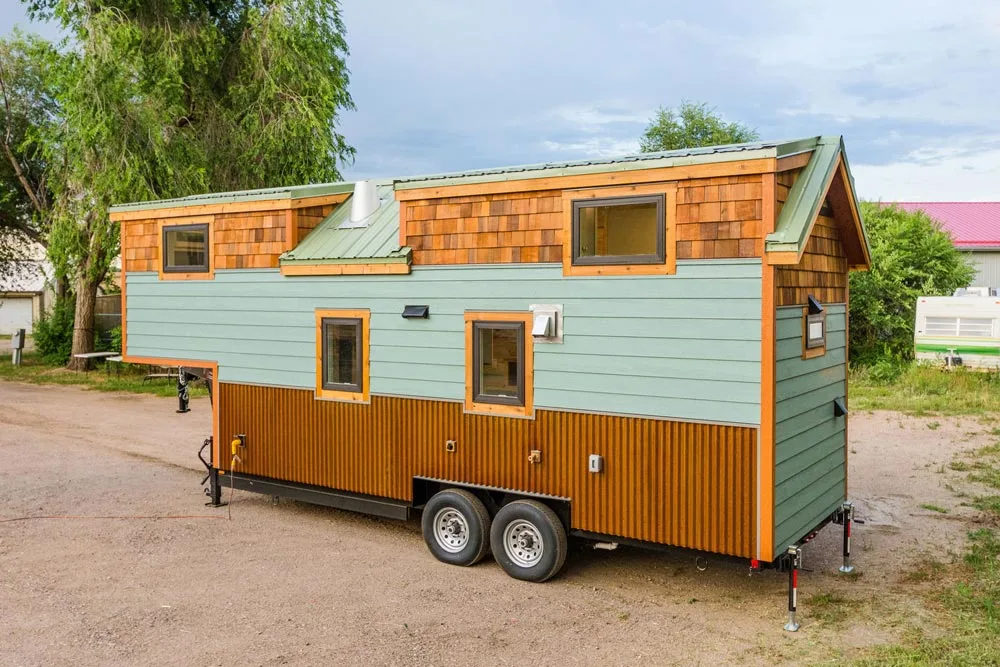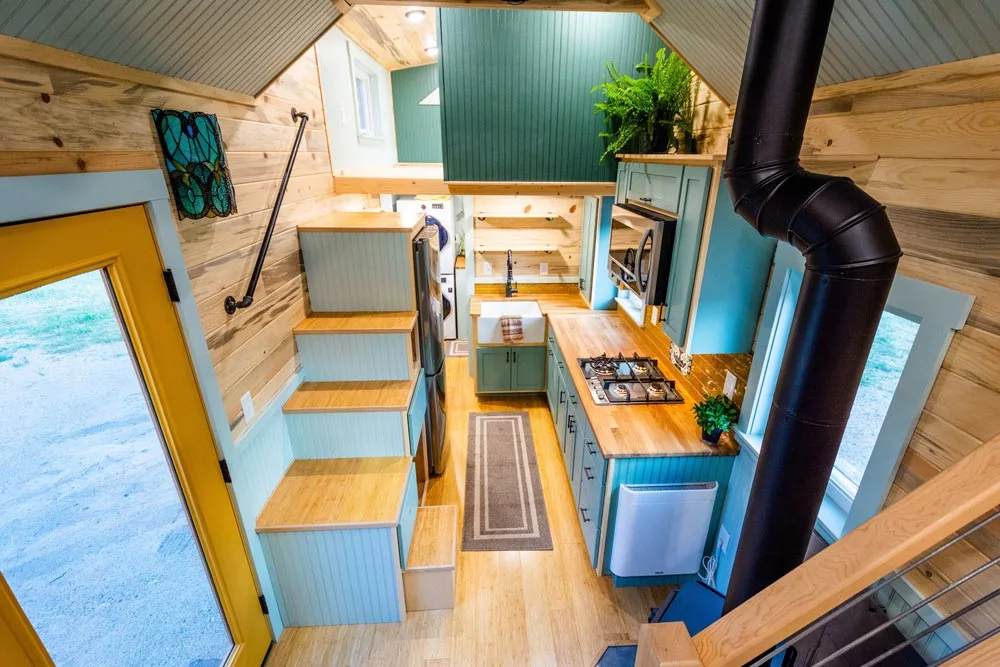 Images © Mitchcraft Tiny Homes