Built on an over-width 10'x35′ trailer, this gooseneck tiny house from Mitchcraft Tiny Homes provides a spacious interior with rustic finishes. The custom tiny home was built for their client, Ross.
The exterior of the home combines rusted corrugated metal and rustic wood finishes. On the rear of the home is a ladder that leads up to a deck on the roof. Ross' tiny house was built on a triple axle Trailer Made trailer.
The interior of the home provides a cozy ambiance with its warm woods and soft colors. Rough sawn woods and live edge shelving gives the home its rustic charm. Beetle kill pine was used for the ceiling throughout the home.
The master bedroom is located above the gooseneck. The room has a skylight, drawers, cabinet, and corner shelves. A bedroom loft is located over the living room and is accessed by storage stairs.
The kitchen is located in the center of the tiny home. With its extra width, Mitchcraft was able to include a large L-shaped butcher block countertop that doubles as a dining table. Appliances include a four burner gas cooktop with venting microwave overhead, a dishwasher, a refrigerator with bottom freezer, and an oven located in the storage staircase. Along with the oven, the staircase provides a tremendous amount storage space.
Next to the kitchen is the living room with built-in entertainment center, corner shelves, and room for a love seat.
In the bathroom you'll find a large vanity with rough sawn finishes, a large linen closet, a shower with horse trough tub, a composting toilet, and a washer/dryer combo.
For more information about Ross' 35′ Gooseneck Tiny House, please contact Mitchcraft Tiny Homes.
Also available from MitchCraft Tiny Homes: Ross' 35' Gooseneck Tiny House, Laura's Tiny House, 20' Tiny House, Kailey's 22' Off-Grid Tiny House, KerriJo's Tiny House, Heather's 37' Gooseneck Tiny House, Francelia's Tiny House, Tara's 33' Gooseneck Tiny House, Davis' Off-Grid Tiny House, Julia's Tiny House, Curtis & April's Tiny House, Eric & Oliver's Tiny House, Elise & Clara's Tiny House, Dennis' Tiny House, Jessica's Tiny House, Bookworm, Blue Moon.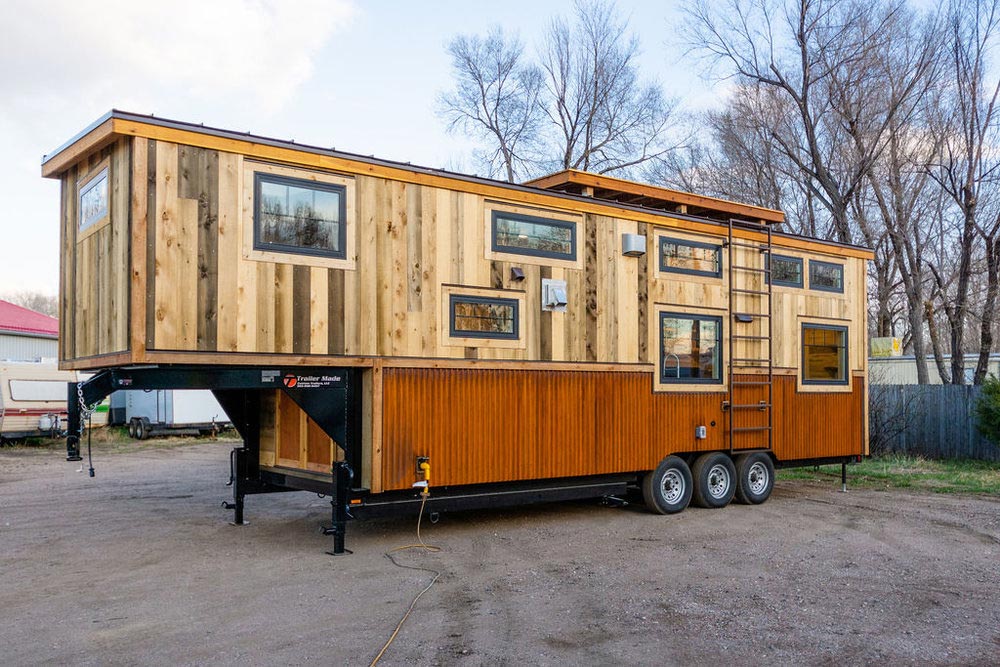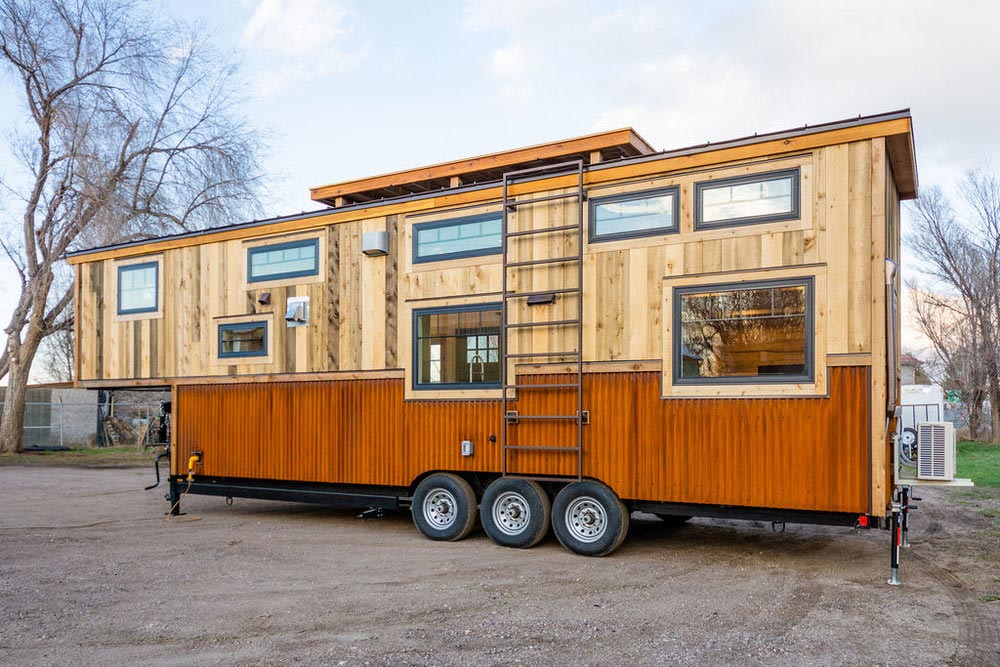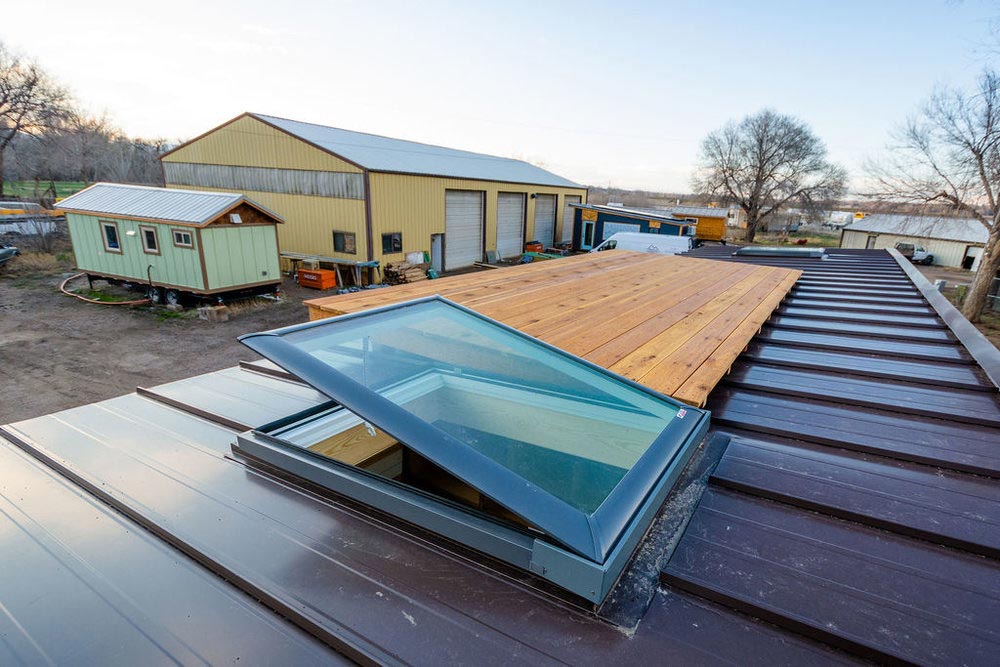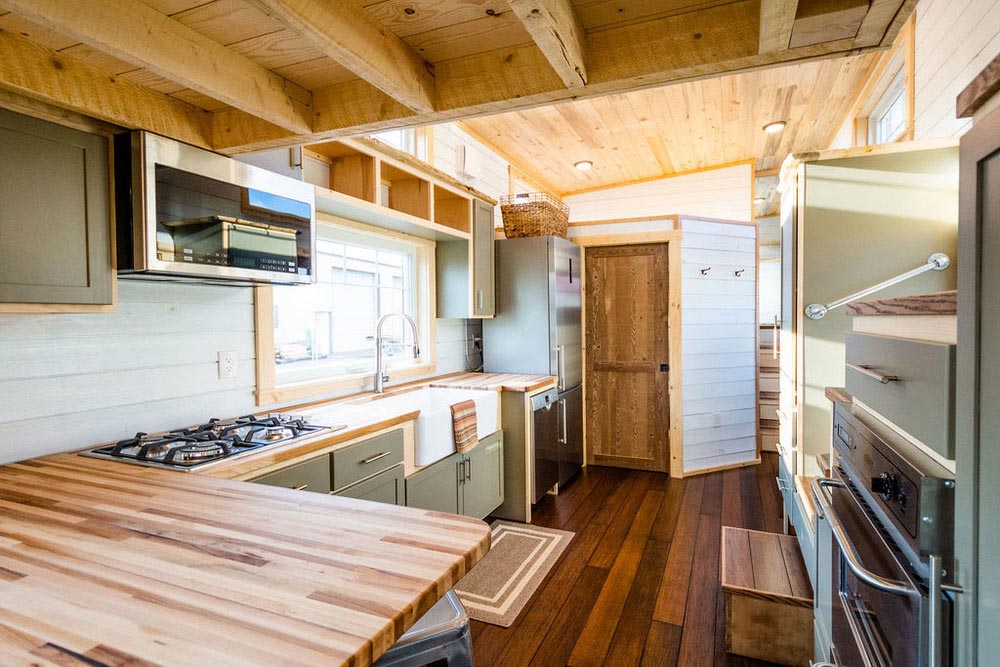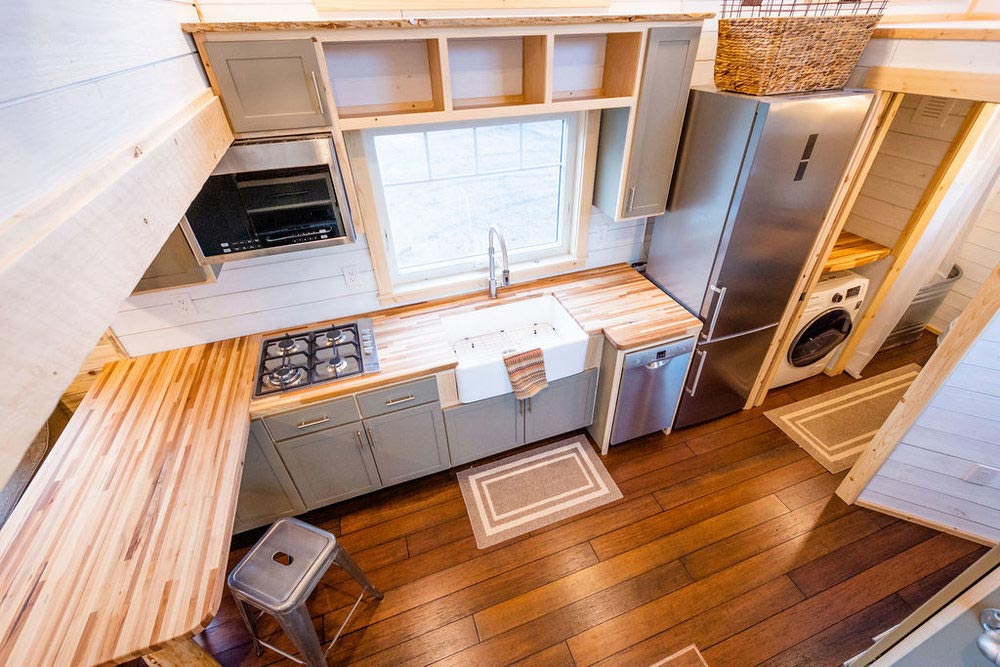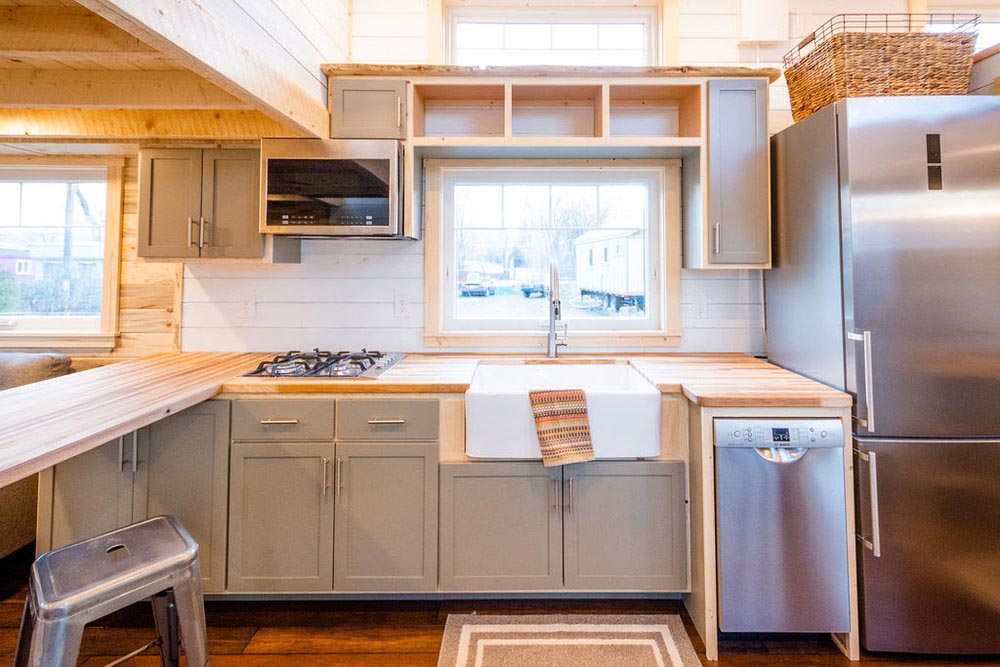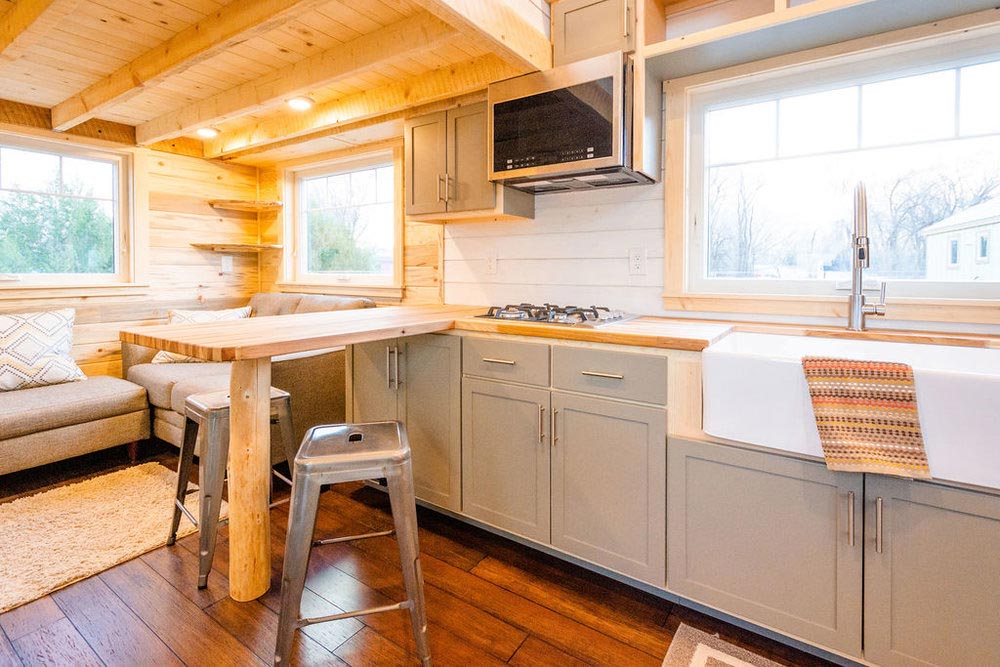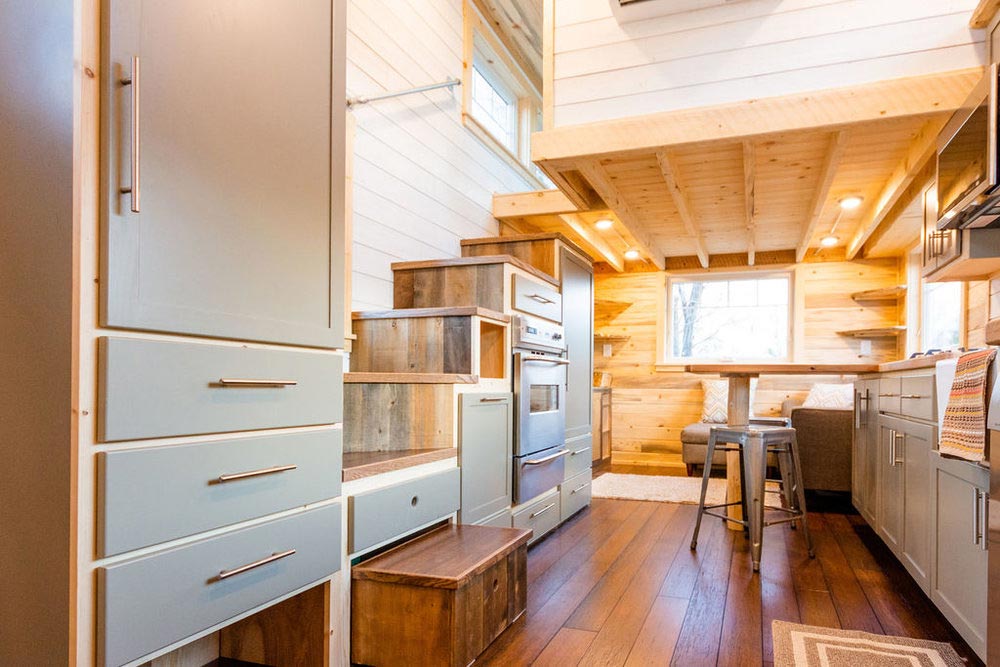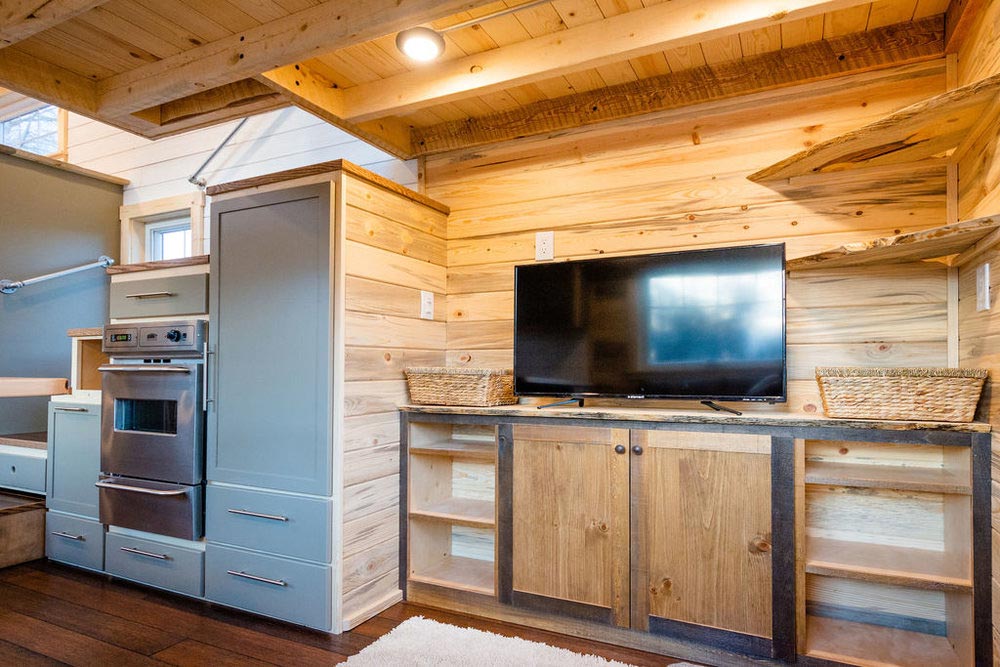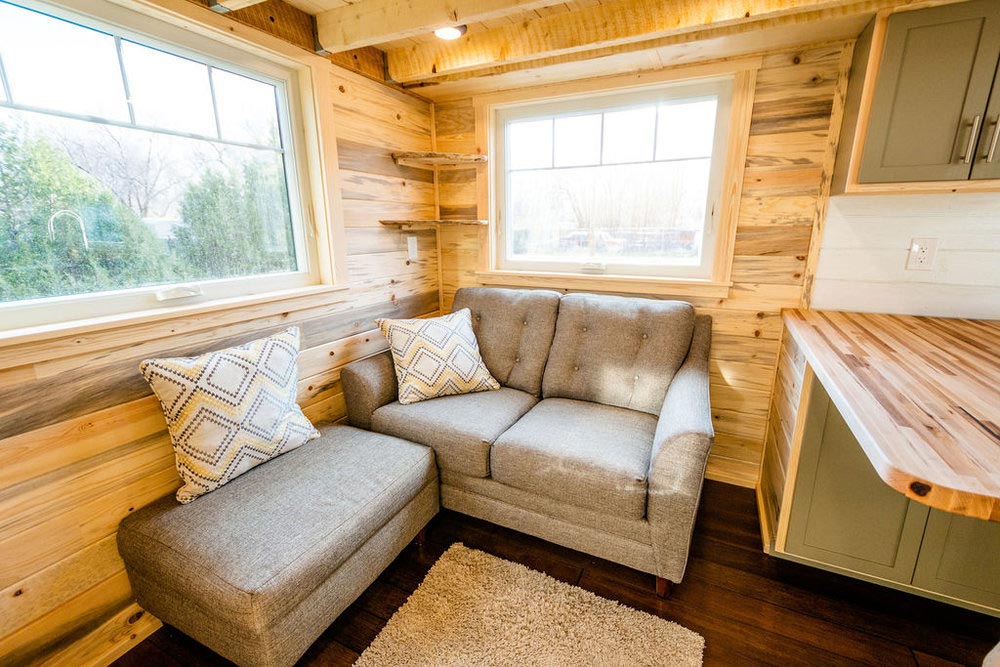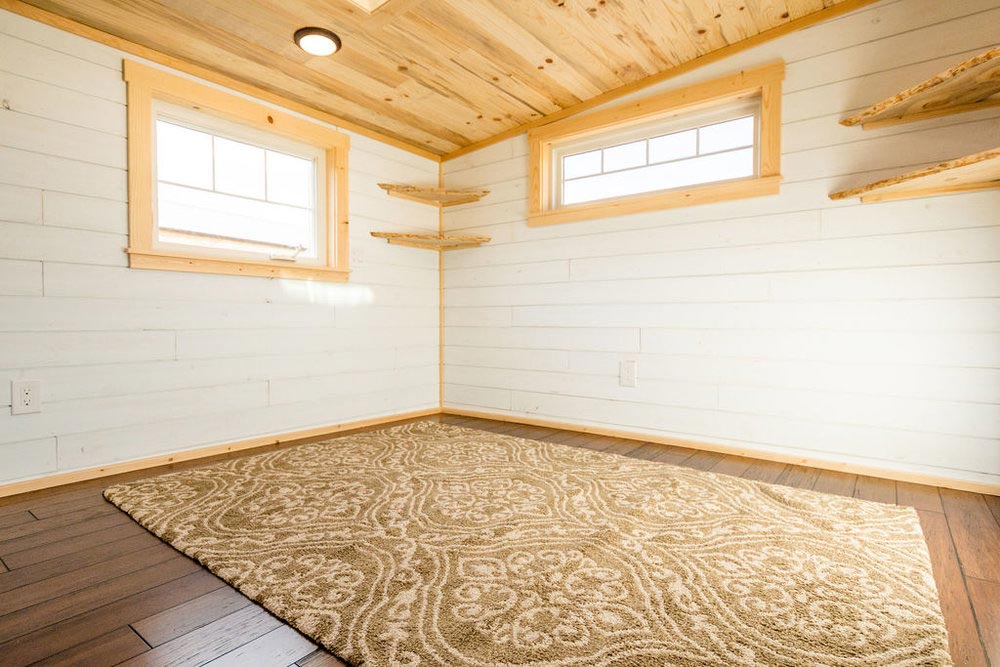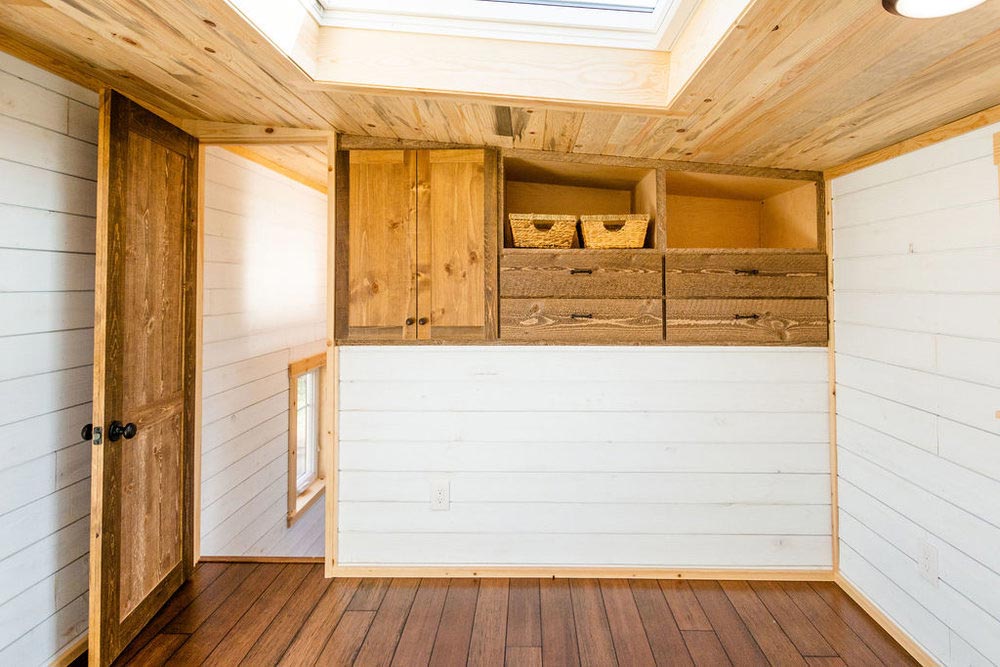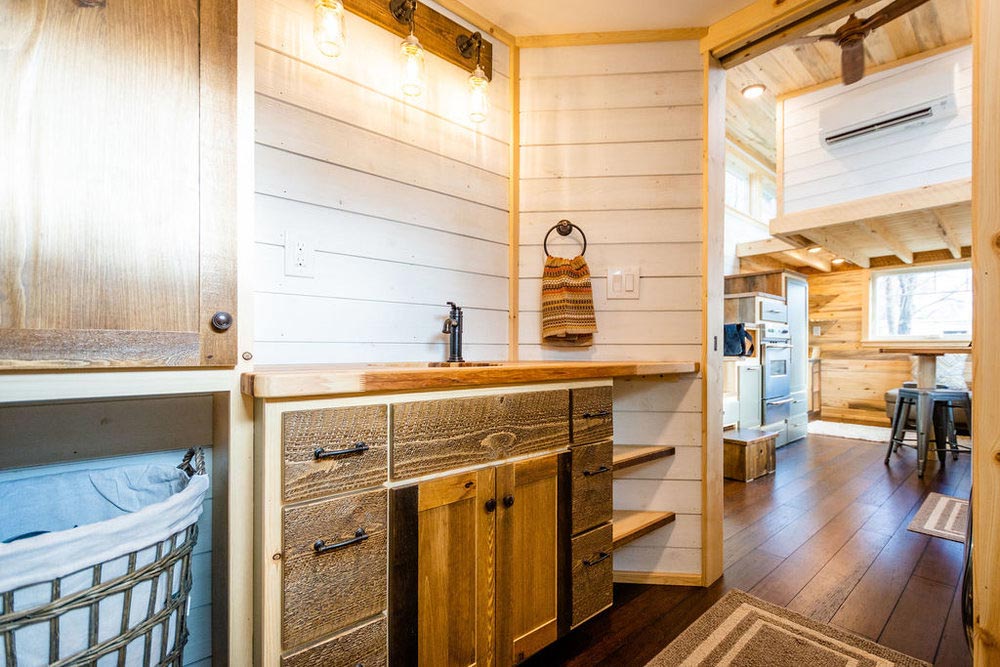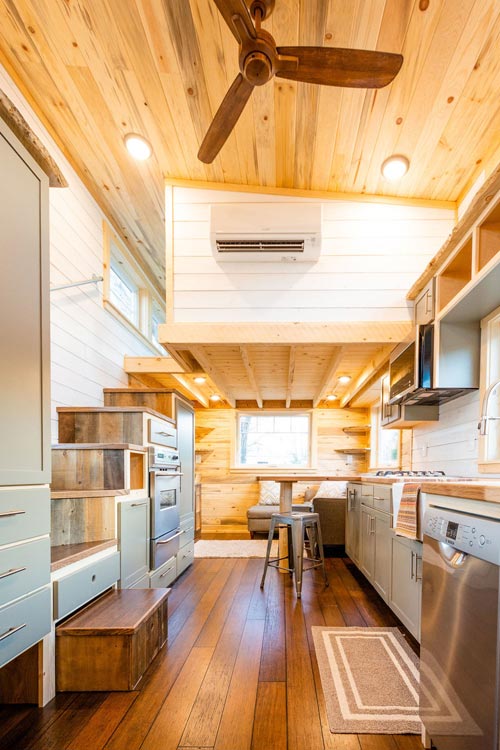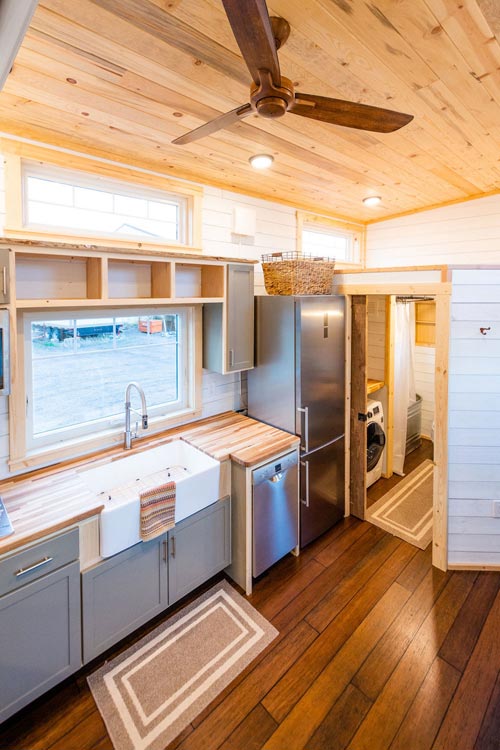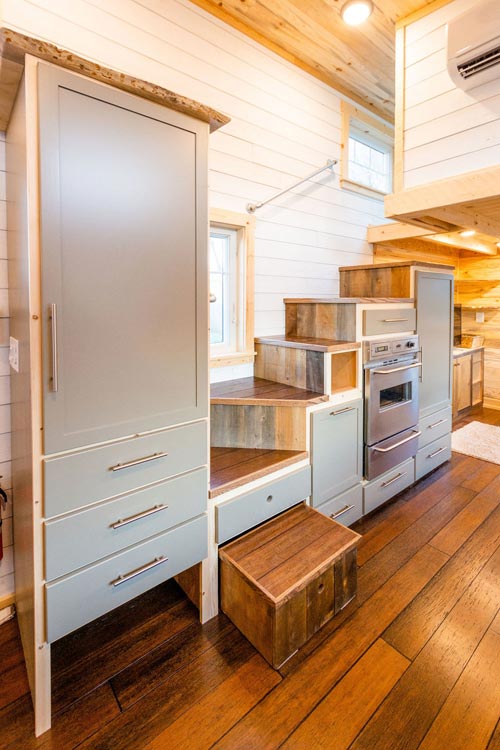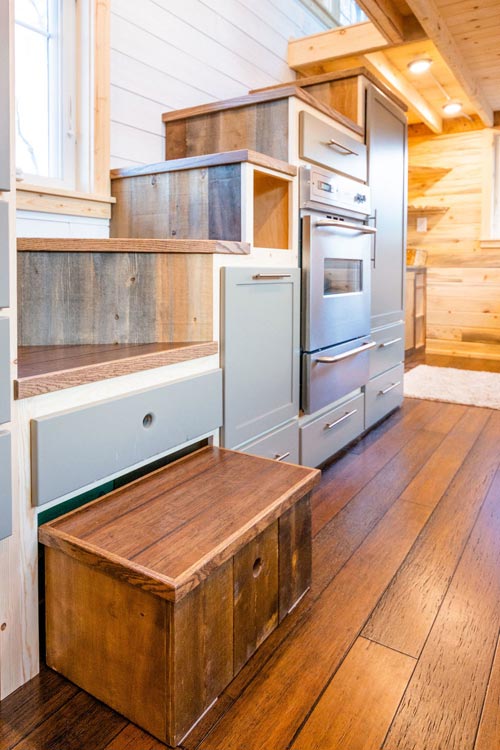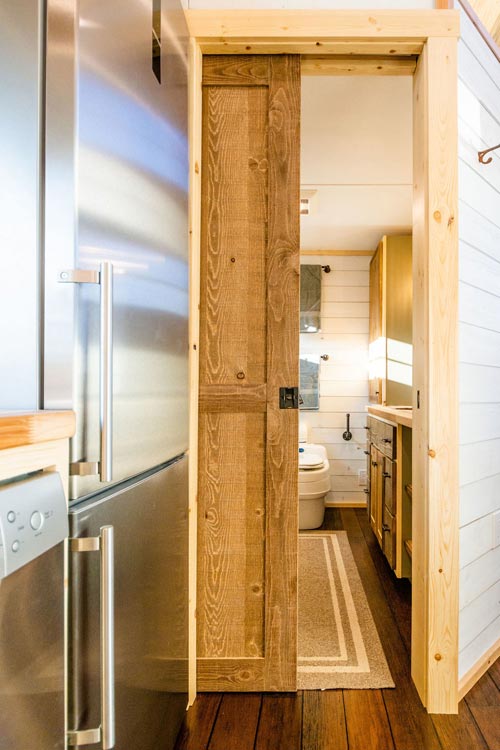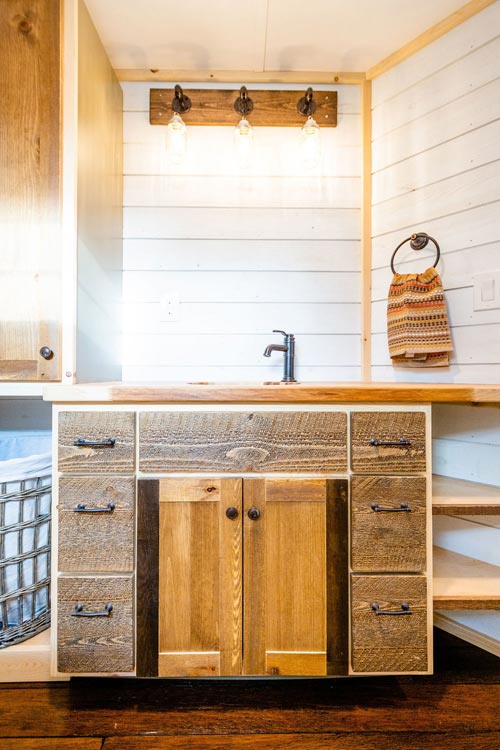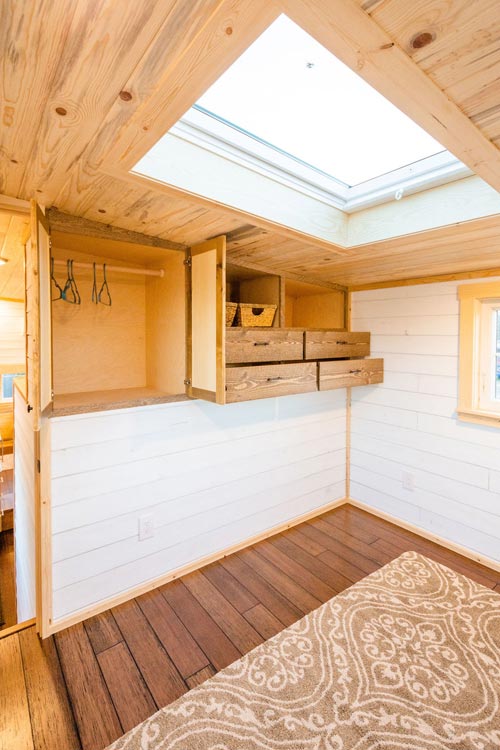 Images © Mitchcraft Tiny Homes
Follow Tiny Living on Facebook, Pinterest, and Instagram to get our latest tiny house updates!