A larger sibling to the Bookworm, the Blue Moon by MitchCraft Tiny Homes is built on a 22′ trailer and has two lofts, one with storage stairs leading up to it.  The interior has a nice blend of natural woods, painted surfaces, and stainless steel in the kitchen.
Also available from MitchCraft Tiny Homes: Julia's Tiny House, Curtis & April's Tiny House, Eric & Oliver's Tiny House, Elise & Clara's Tiny House, Dennis' Tiny House, Jessica's Tiny House, Bookworm.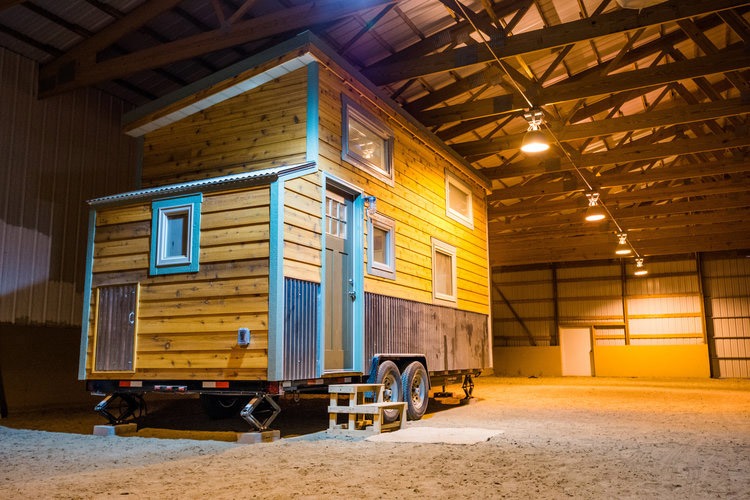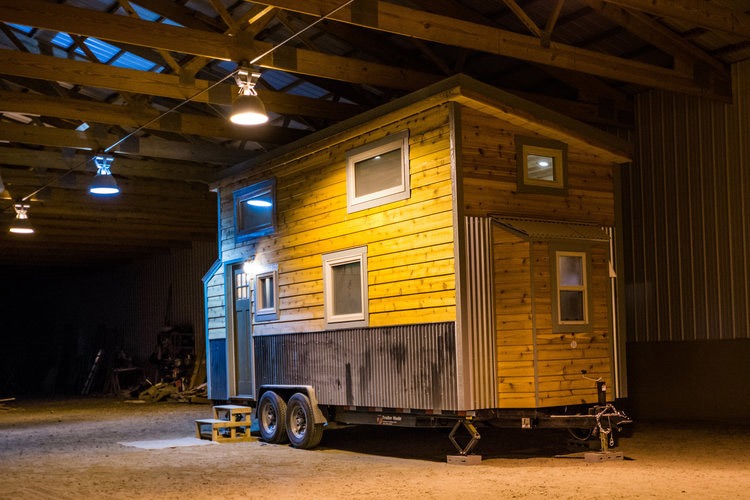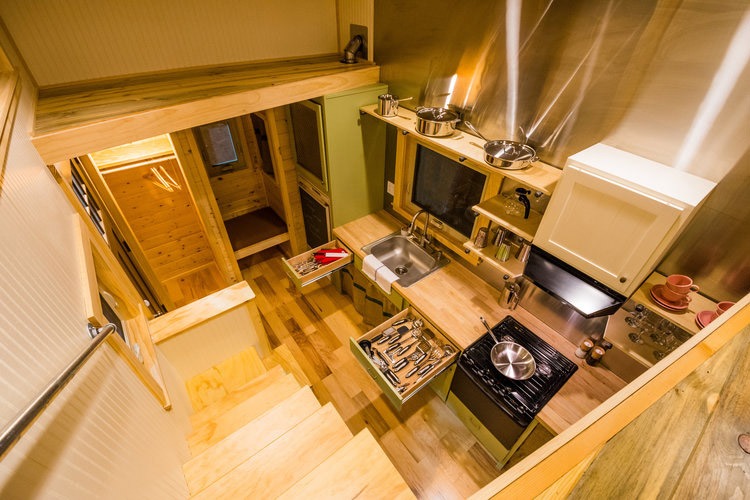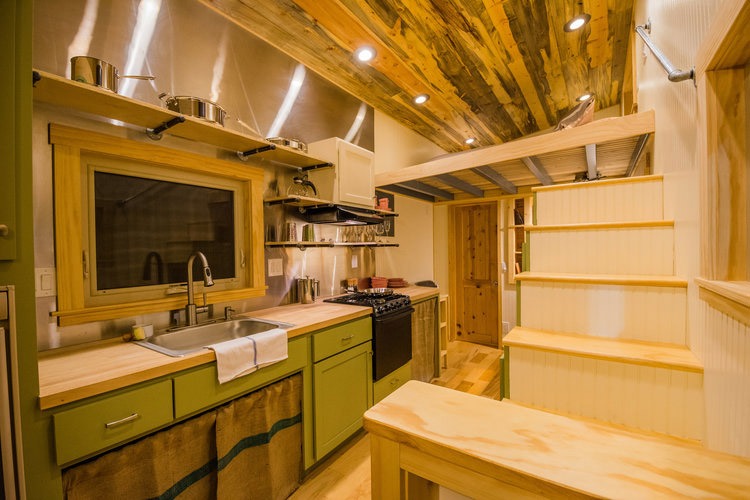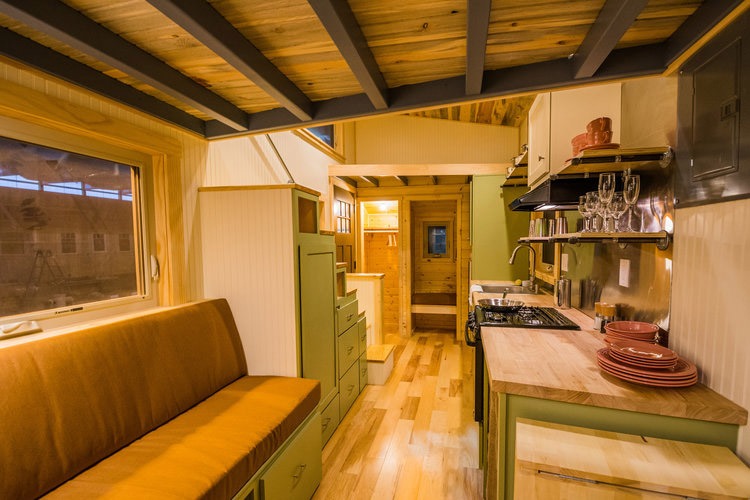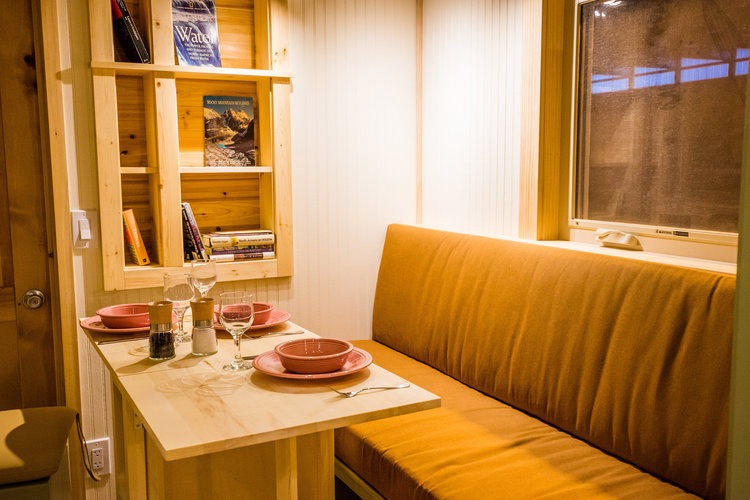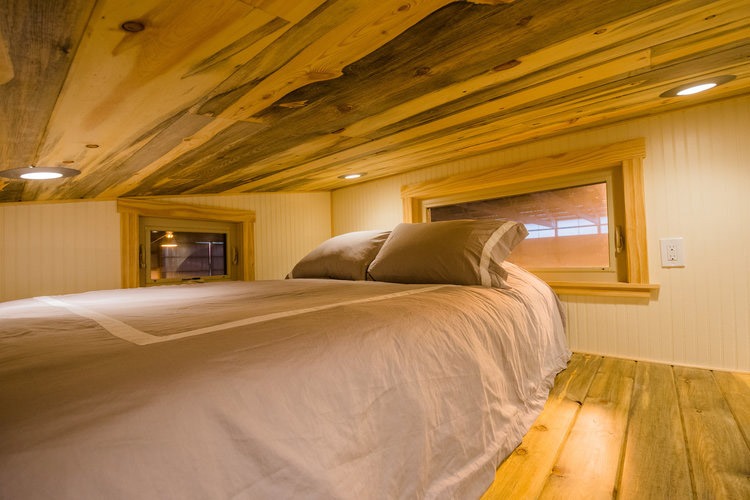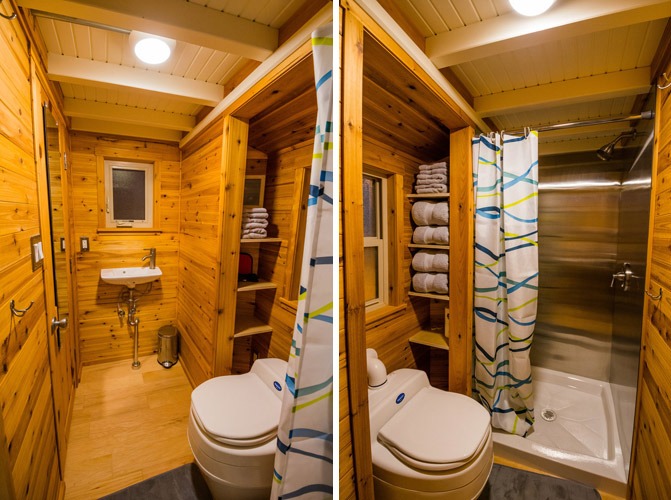 Images © Mitchcraft Tiny Homes
Follow Tiny Living on Facebook, Pinterest, and Instagram to get our latest tiny house updates!
Subscribe To Tiny Living
Receive our weekly newsletters with all the latest tiny house updates!
Give it a try, you can unsubscribe anytime.