A larger sibling to the Bookworm, the Blue Moon by MitchCraft Tiny Homes is built on a 22′ trailer and has two lofts, one with storage stairs leading up to it.  The interior has a nice blend of natural woods, painted surfaces, and stainless steel in the kitchen.
Also available from MitchCraft Tiny Homes: KerriJo's Tiny House, Heather's 37' Gooseneck Tiny House, Francelia's Tiny House, Tara's 33' Gooseneck Tiny House, Davis' Off-Grid Tiny House, Julia's Tiny House, Curtis & April's Tiny House, Eric & Oliver's Tiny House, Elise & Clara's Tiny House, Dennis' Tiny House, Jessica's Tiny House, Bookworm, Blue Moon.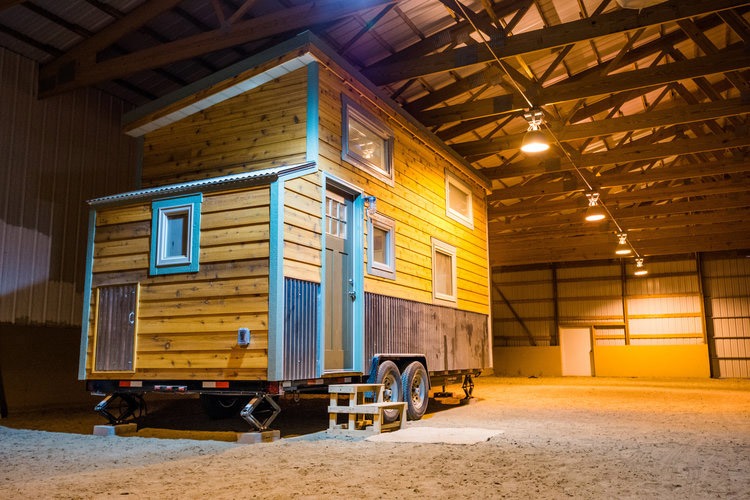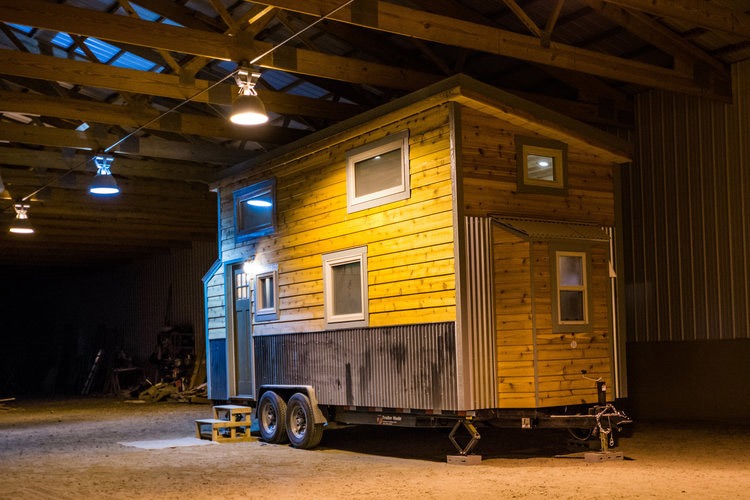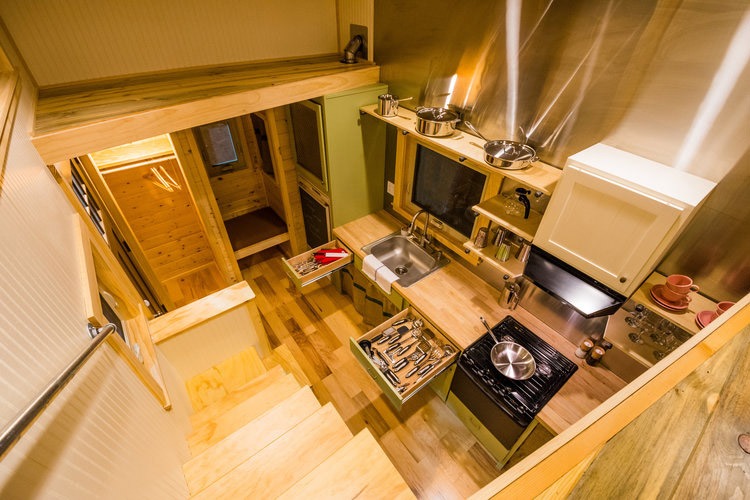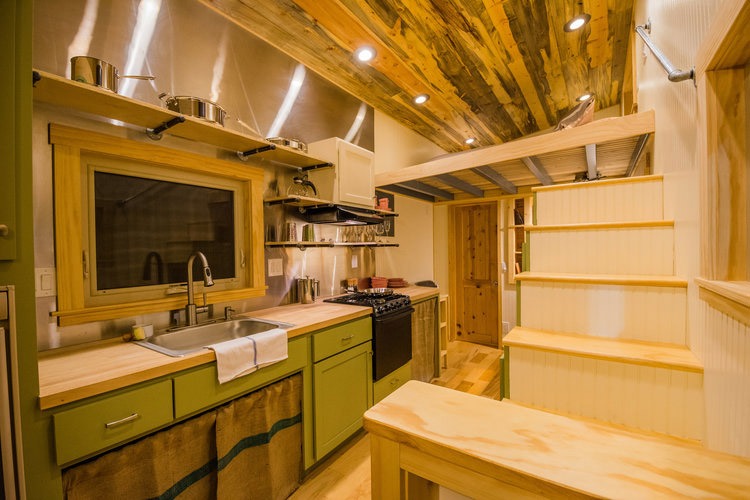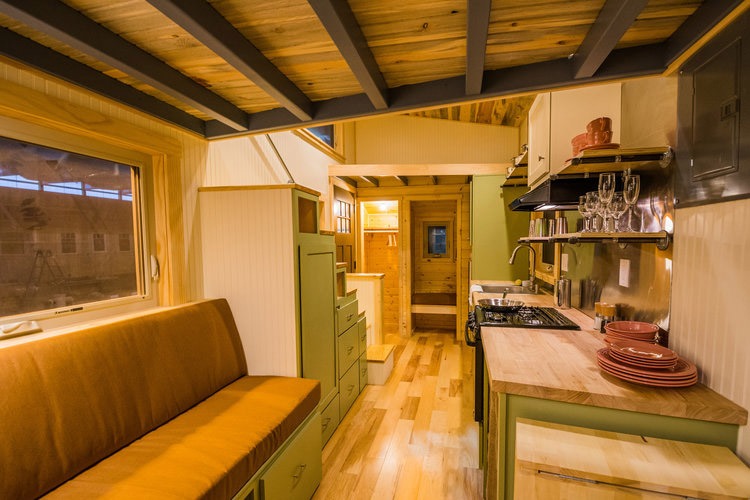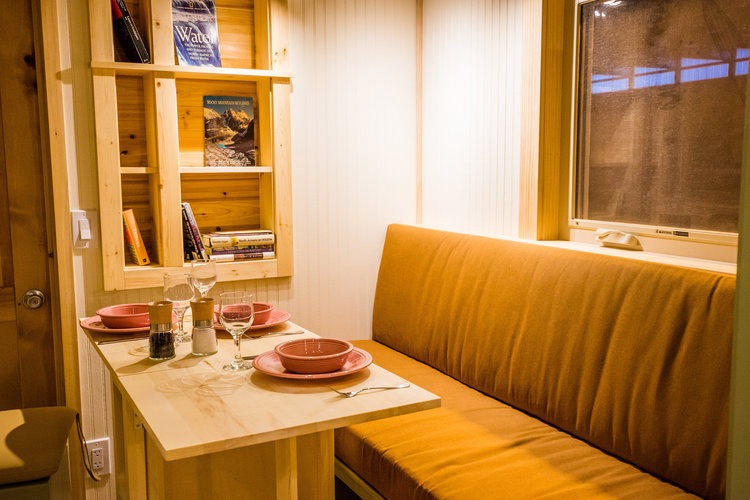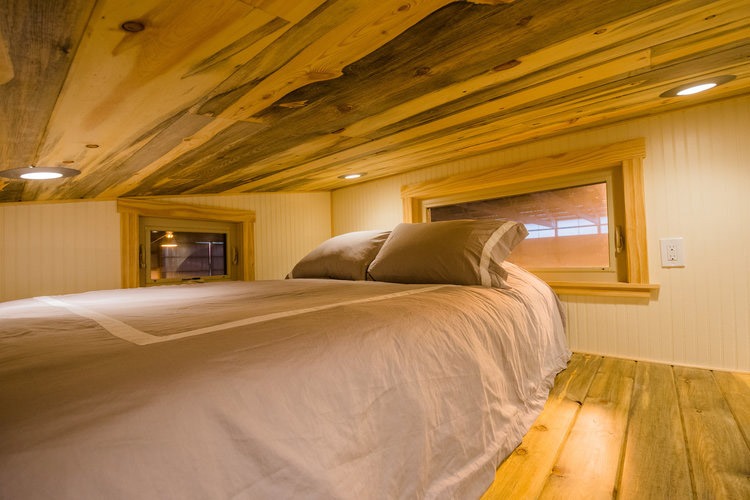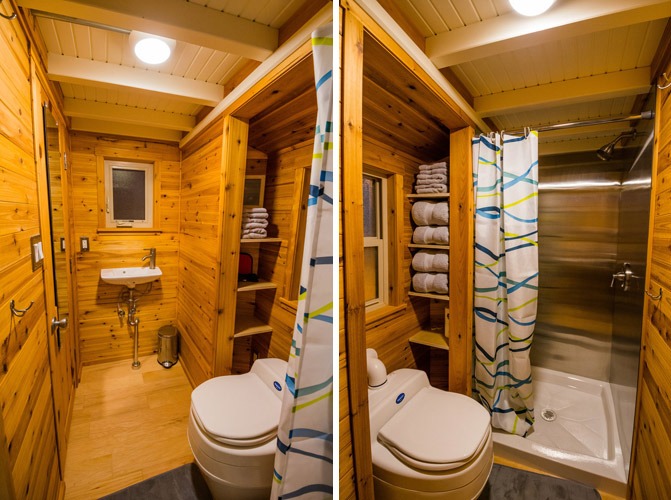 Images © Mitchcraft Tiny Homes
Follow Tiny Living on Facebook, Pinterest, and Instagram to get our latest tiny house updates!