This gorgeous 32-foot custom gooseneck tiny home was built by Colorado-based MitchCraft Tiny Homes for their client, Nicole.
Mitchcraft created a mountainscape by using stained wood siding and blue painted siding across the back of the tiny house. On the front of the house is a herringbone pattern next to the front door.
Inside Nicole's tiny house are warm wood floors and ceiling, along with white walls and cabinets.
To the right of the entryway is a set of storage stairs that lead up to the master bedroom located over the gooseneck.
The bedroom has a closet with shelves and extra storage space in the sliding door. There is also a cabinet next to the closet. A washer/dryer combo is located under the stairs leading up to the bed.
The bathroom is situated under the bedroom. There is a composting toilet, vanity with vessel sink and drawers, and corner shower stall.
To the left of the entryway is the kitchen and living area. The kitchen has upper and lower cabinets, a gas range, microwave with vent, and refrigerator.
Behind the kitchen is a fold down table with room for two chairs.
The living area has a built-in entertainment center and room for a full-size couch. A 6-inch shelf spans across the wall behind the couch.
Above the living area is a bedroom loft with ladder that stores between the box beams in the ceiling.
For more pictures and information about Nicole's Tiny House, please contact MitchCraft Tiny Homes.
Also available from MitchCraft Tiny Homes: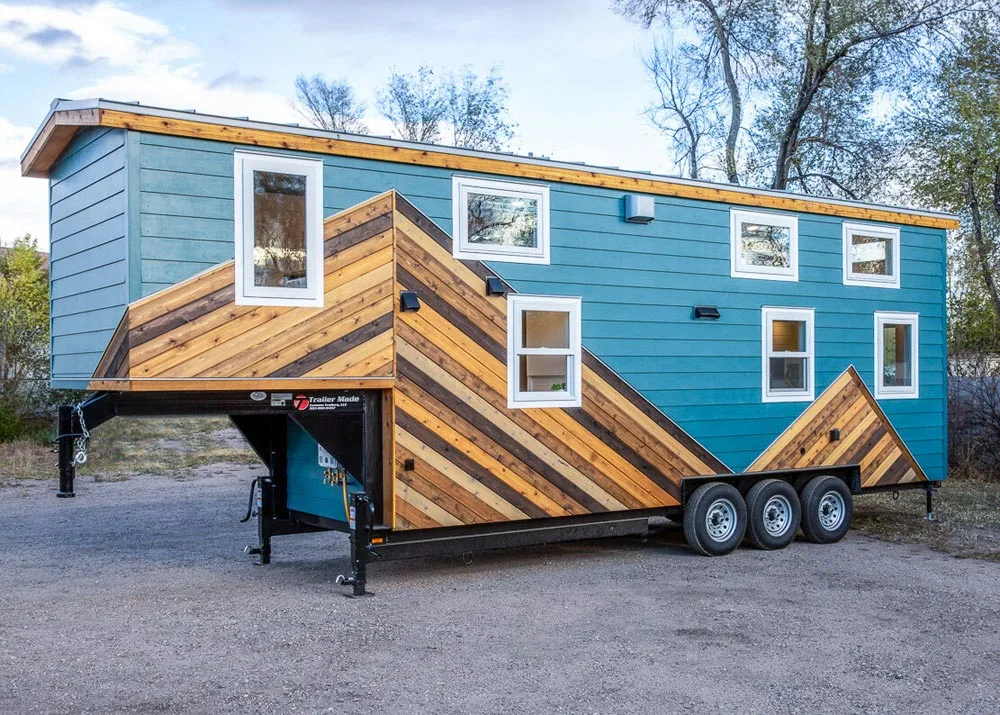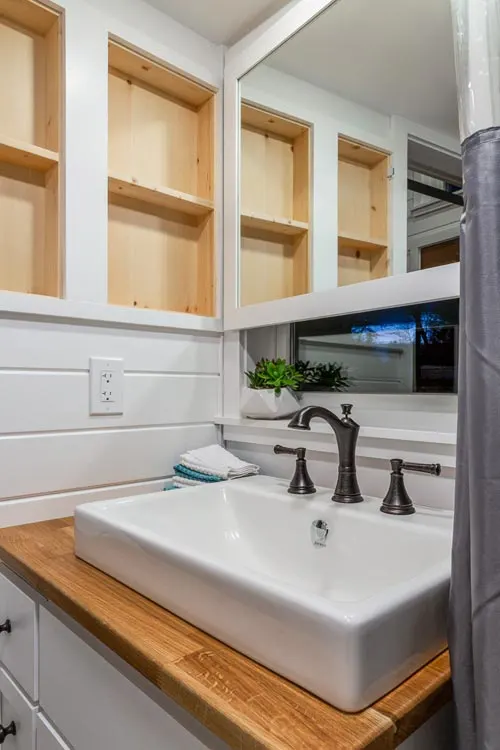 Images © MitchCraft Tiny Homes