Always up for a creative challenge, MitchCraft Tiny Homes was able to fit a fireplace, bathtub, home office, and a surprising amount of storage into this 16×8′ tiny house!
As you first enter the home you'll find the living room with full-length couch, fireplace, upper cabinets, and wall-mounted TV. The couch has additional storage space below the cushions.
The kitchen includes an electric range, microwave, drawer dishwasher, and stainless steel counter and refrigerator.
The loft functions as both a bedroom and home office! It has a bed on a platform with drawers, a closet, and upper cabinets. At the end of the loft is a desk so Nicole can hang her legs over the edge while sitting at the desk.
The bathroom is complete with stainless steel shower/tub combo, flush toilet, washer, and ample storage.
For more pictures and information about Nicole's Tiny House, please visit MitchCraft Tiny Homes.
Also available from MitchCraft Tiny Homes: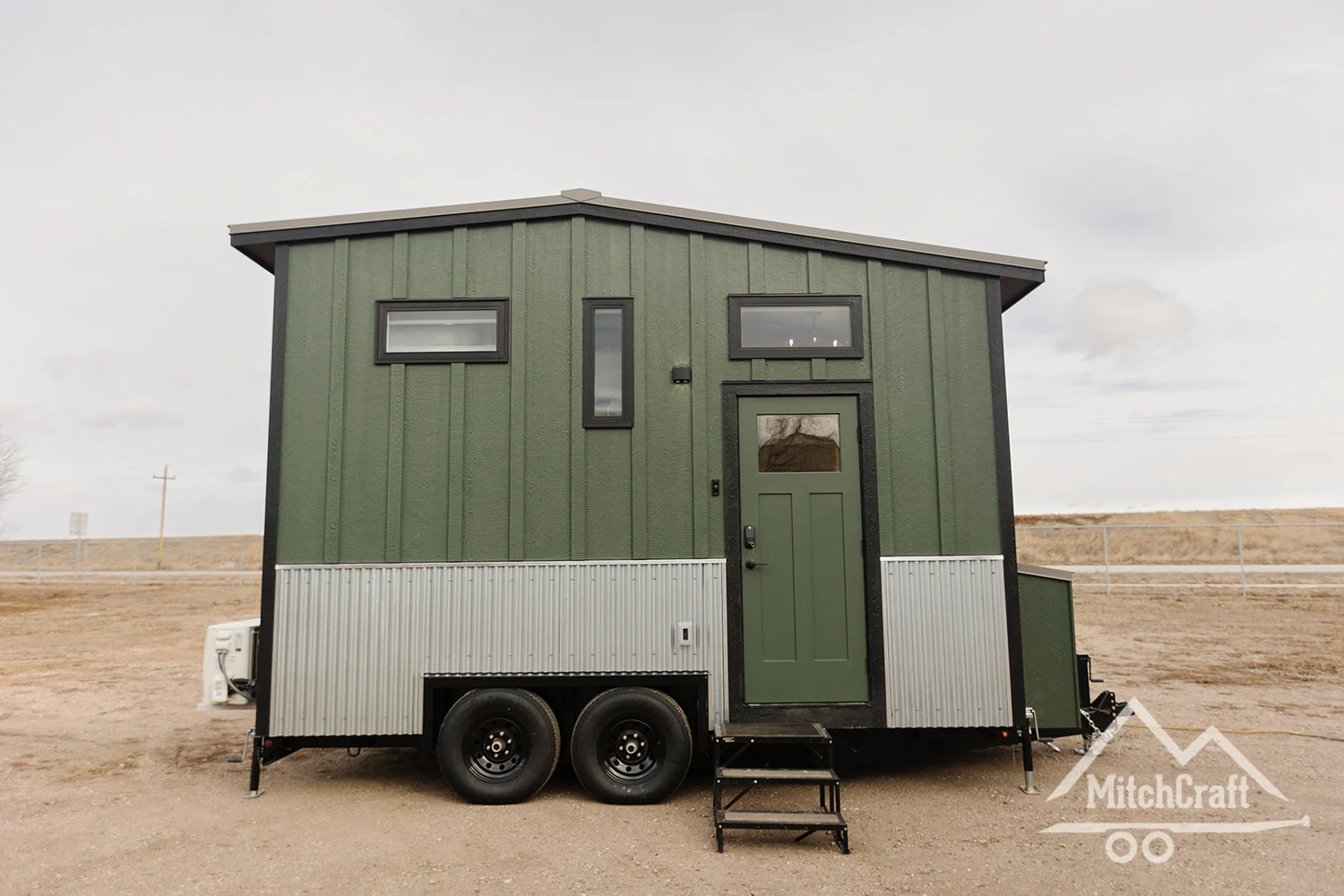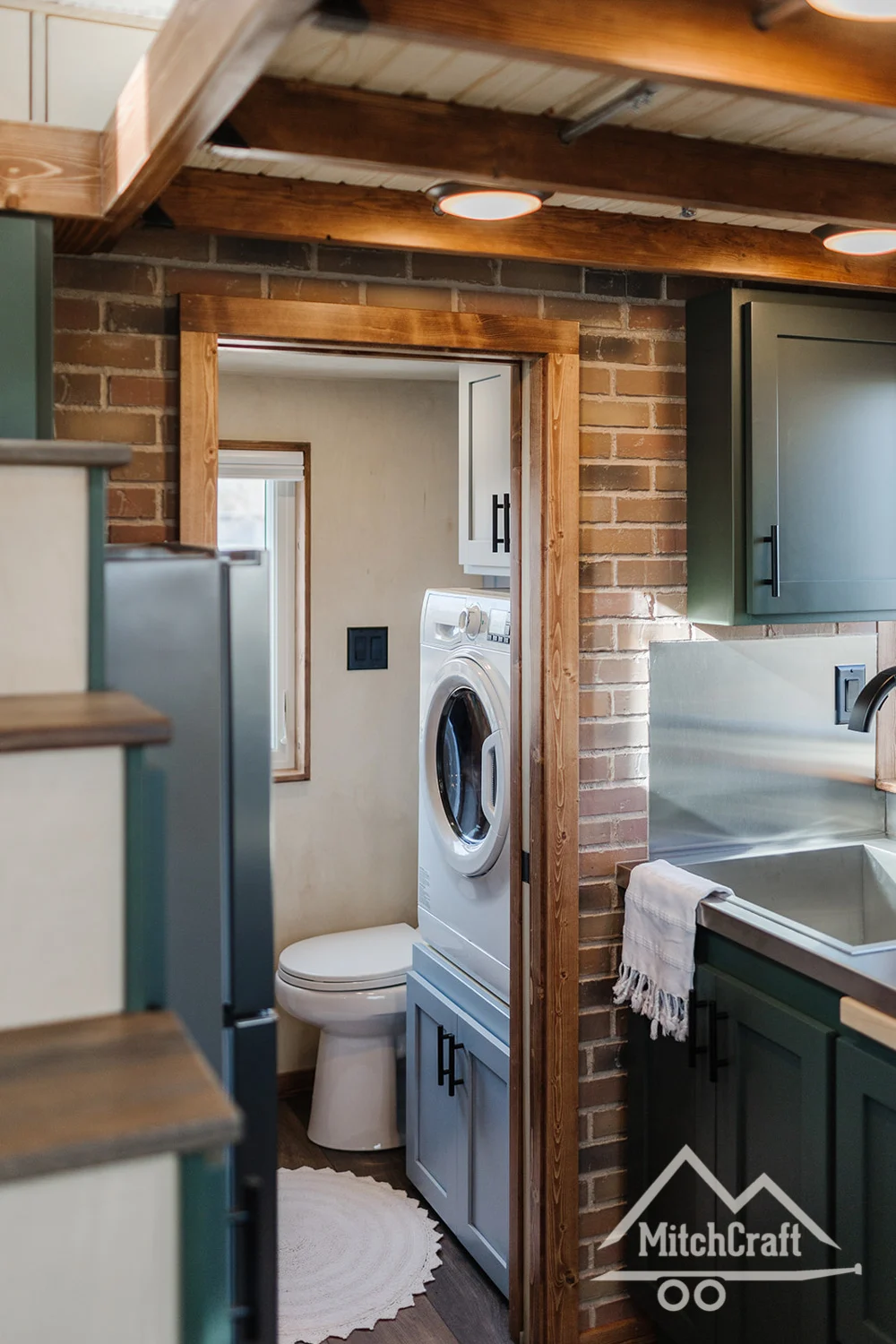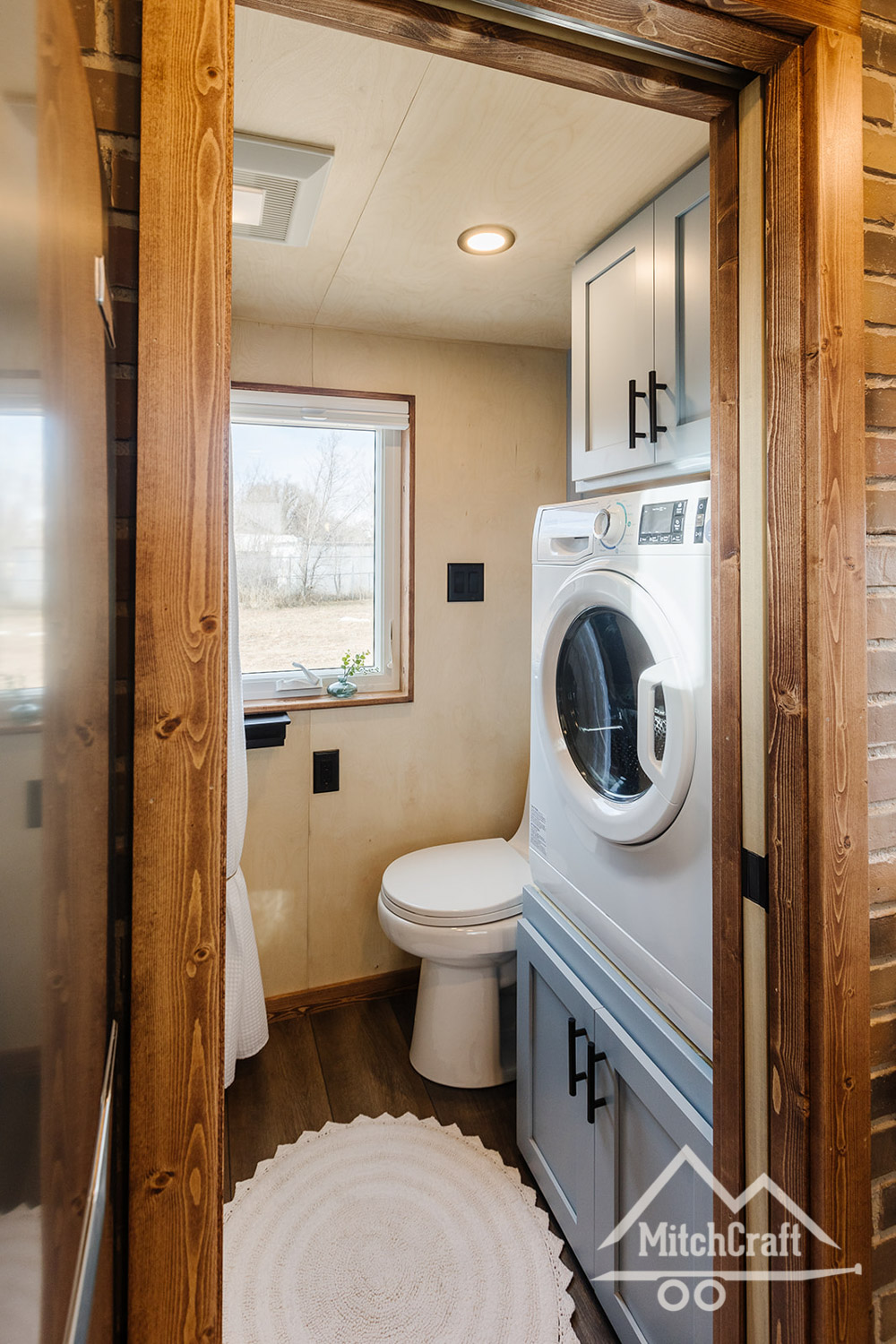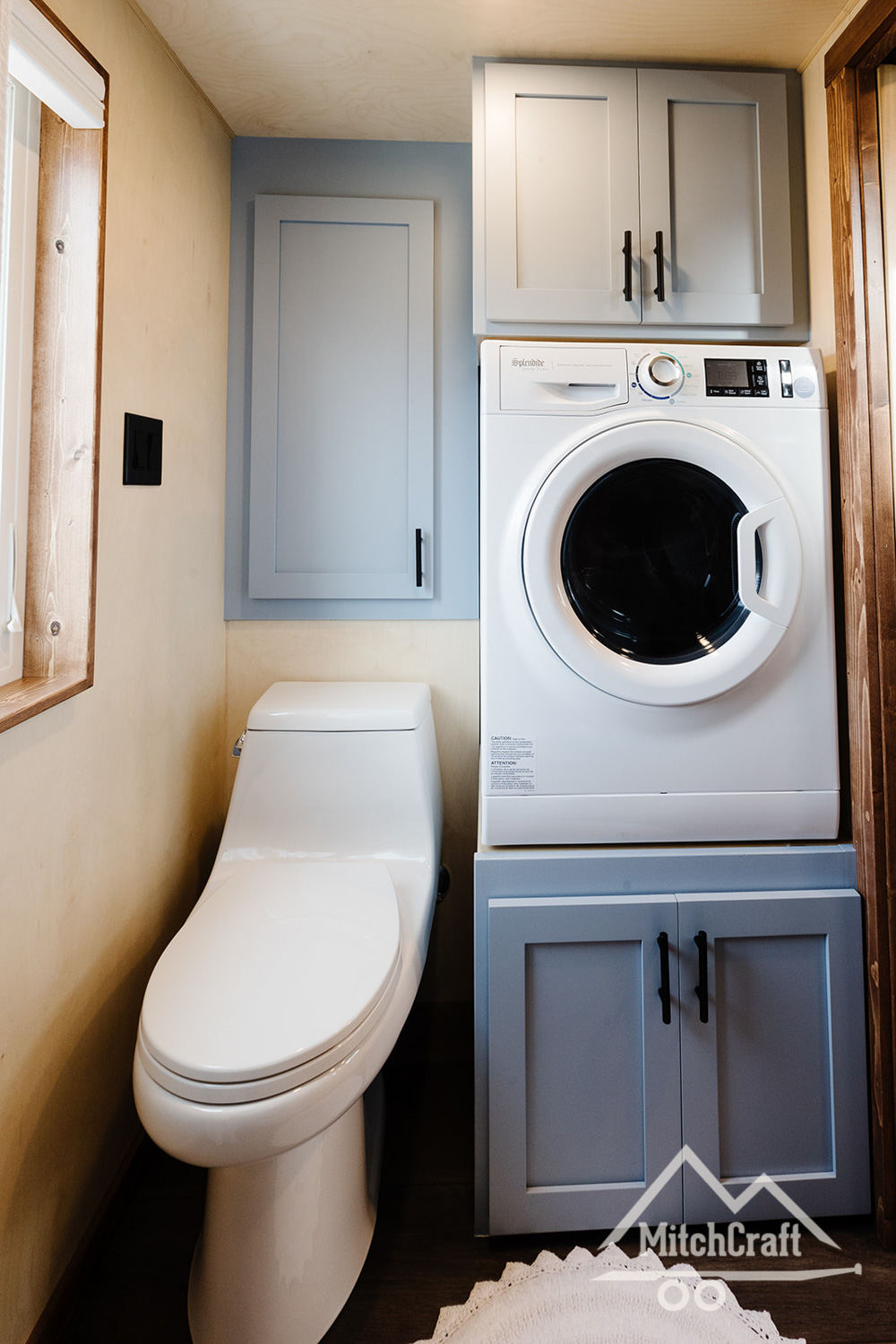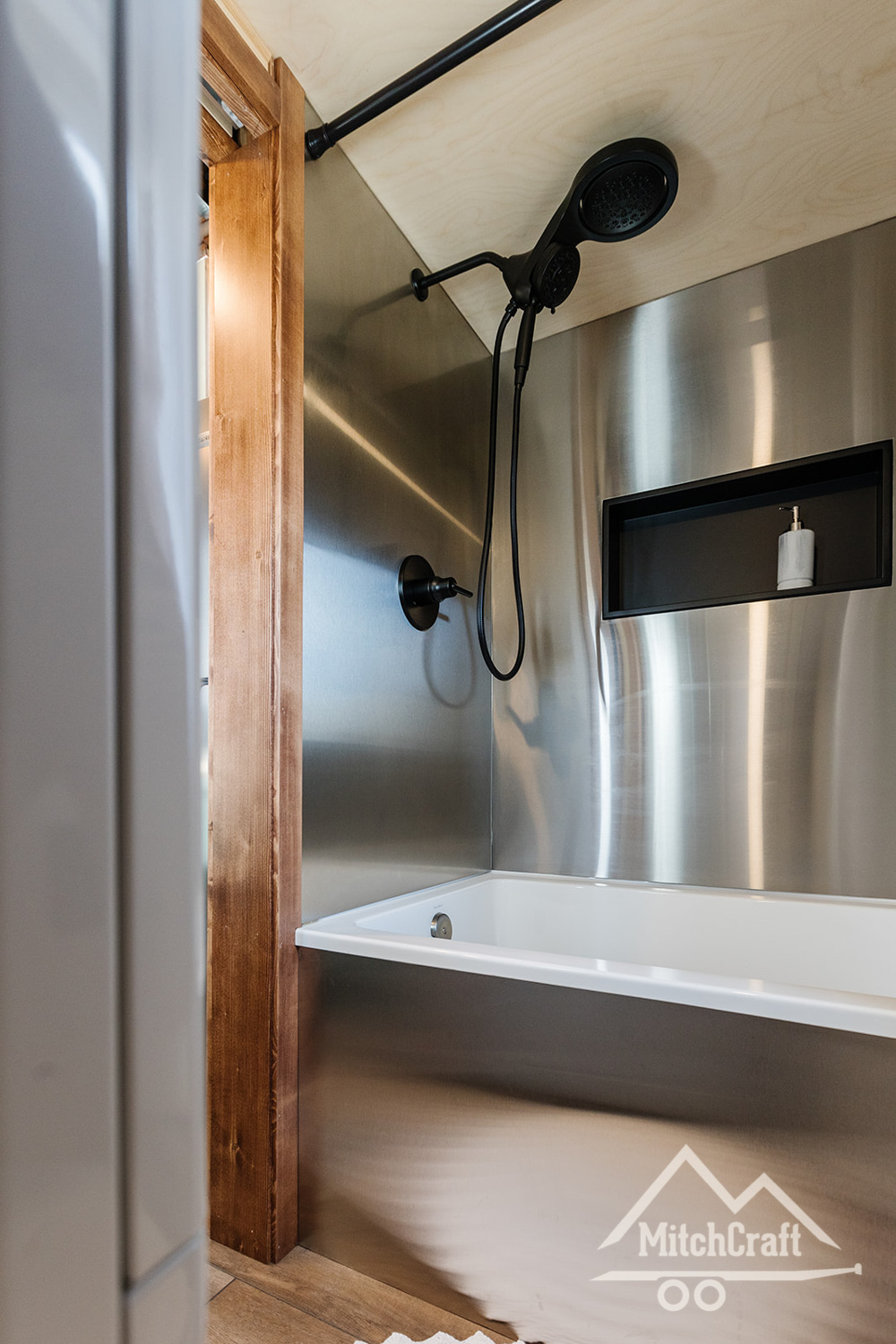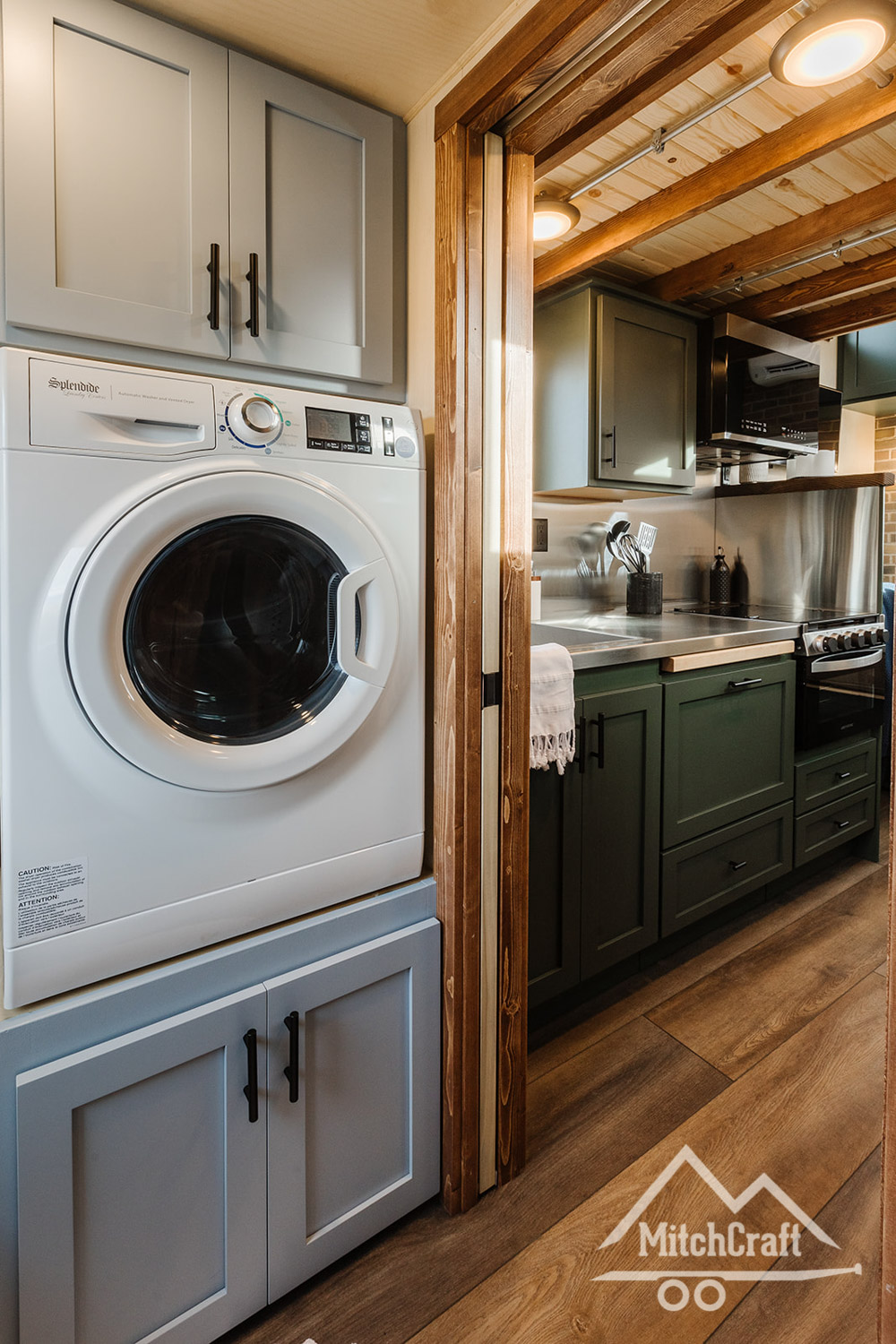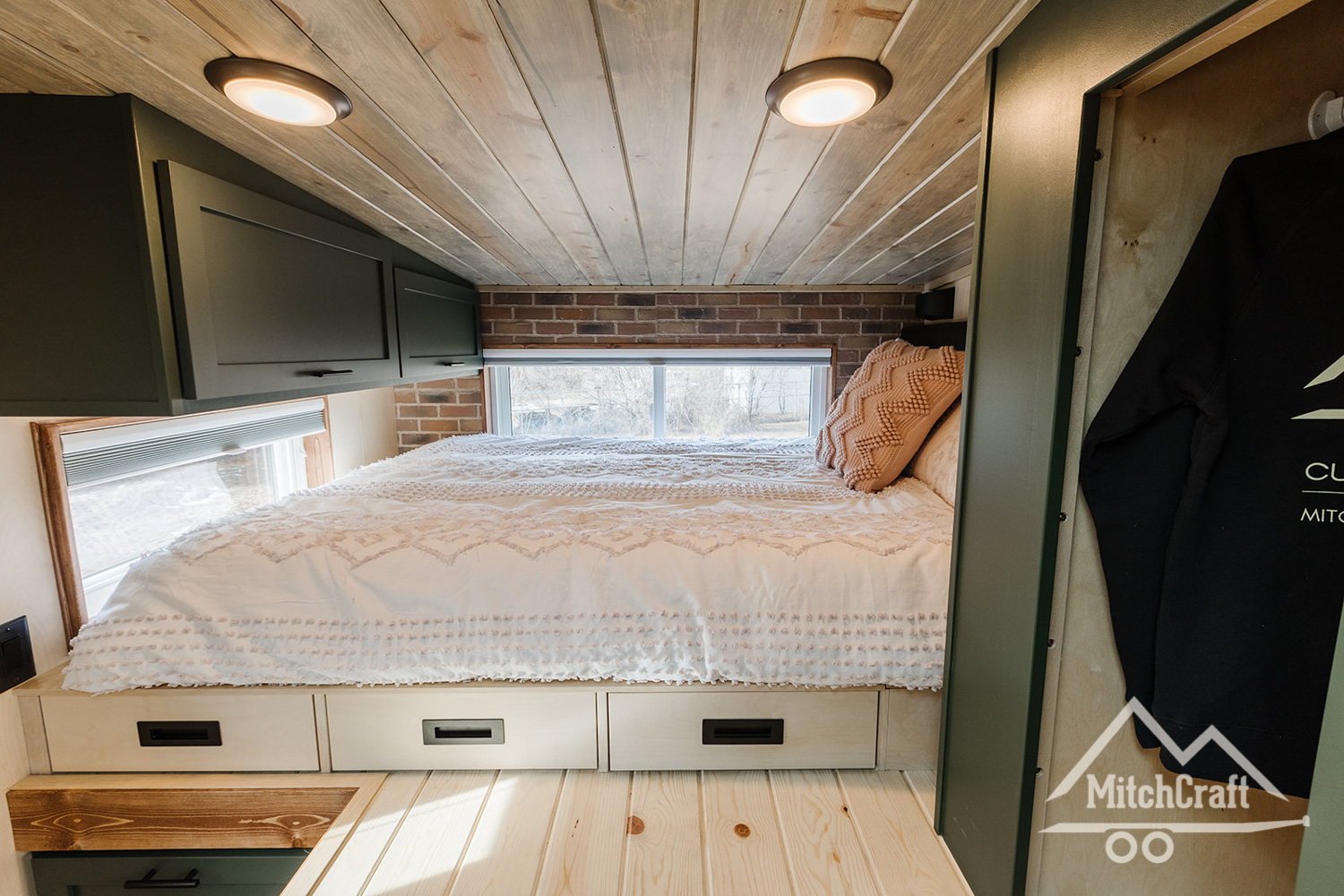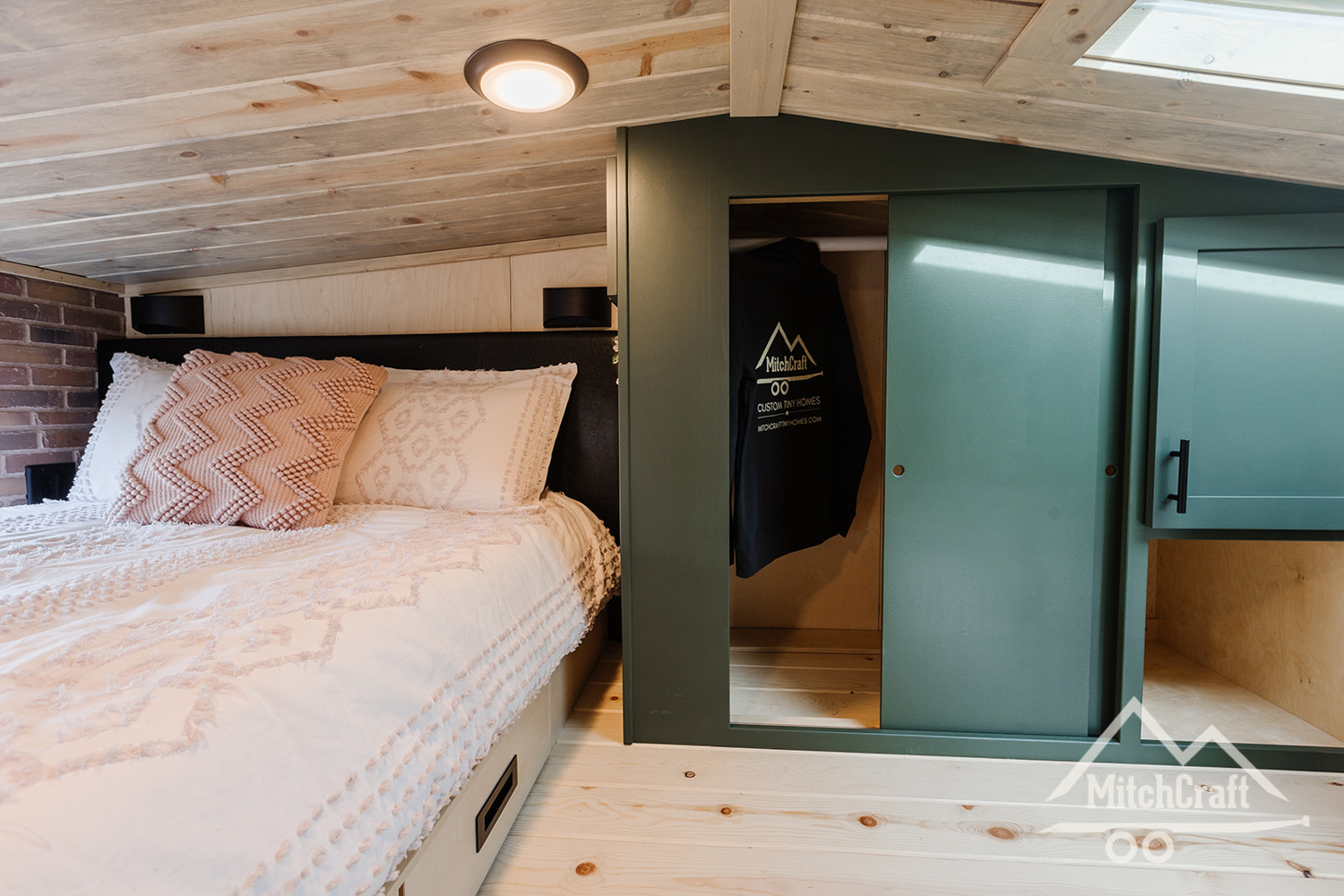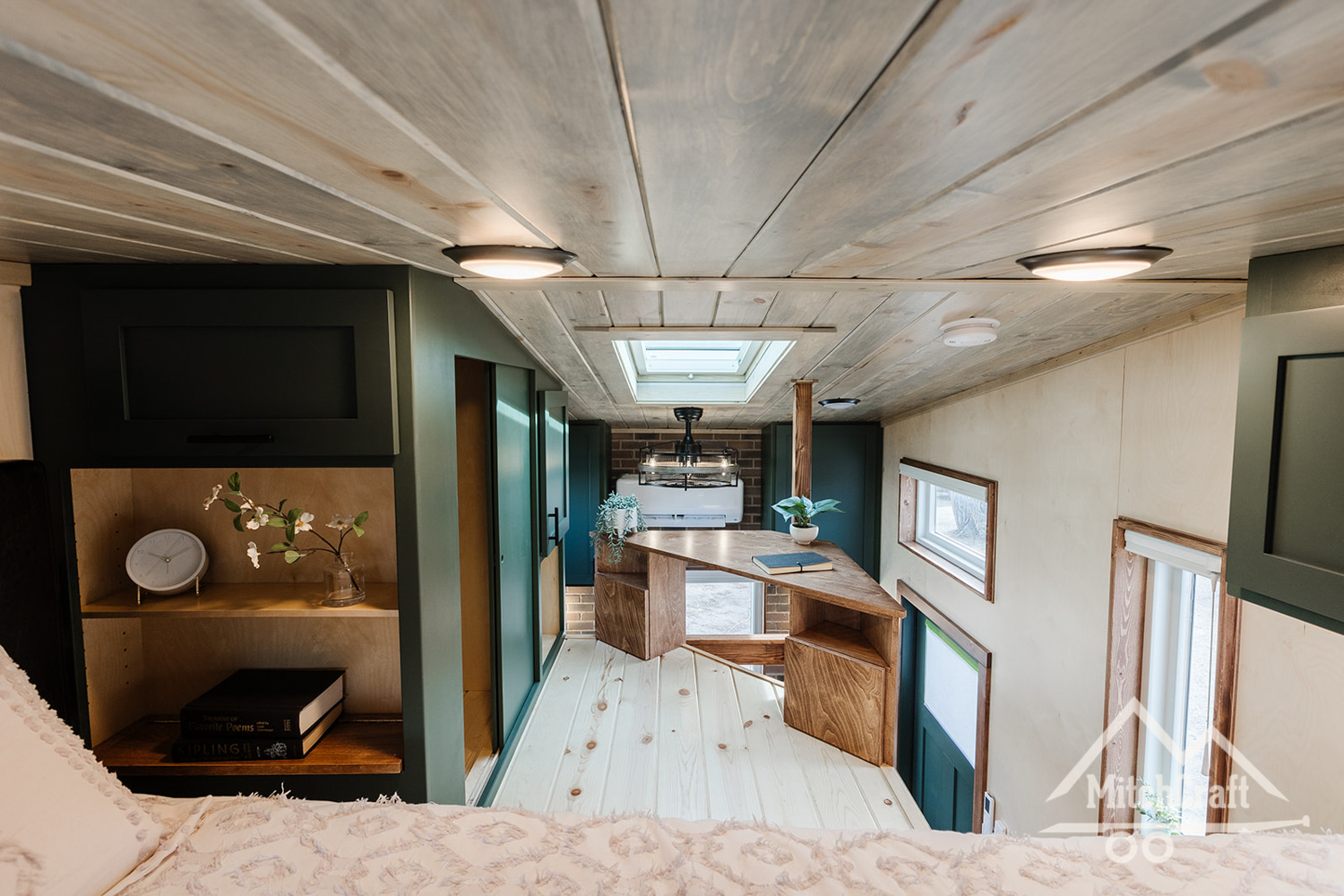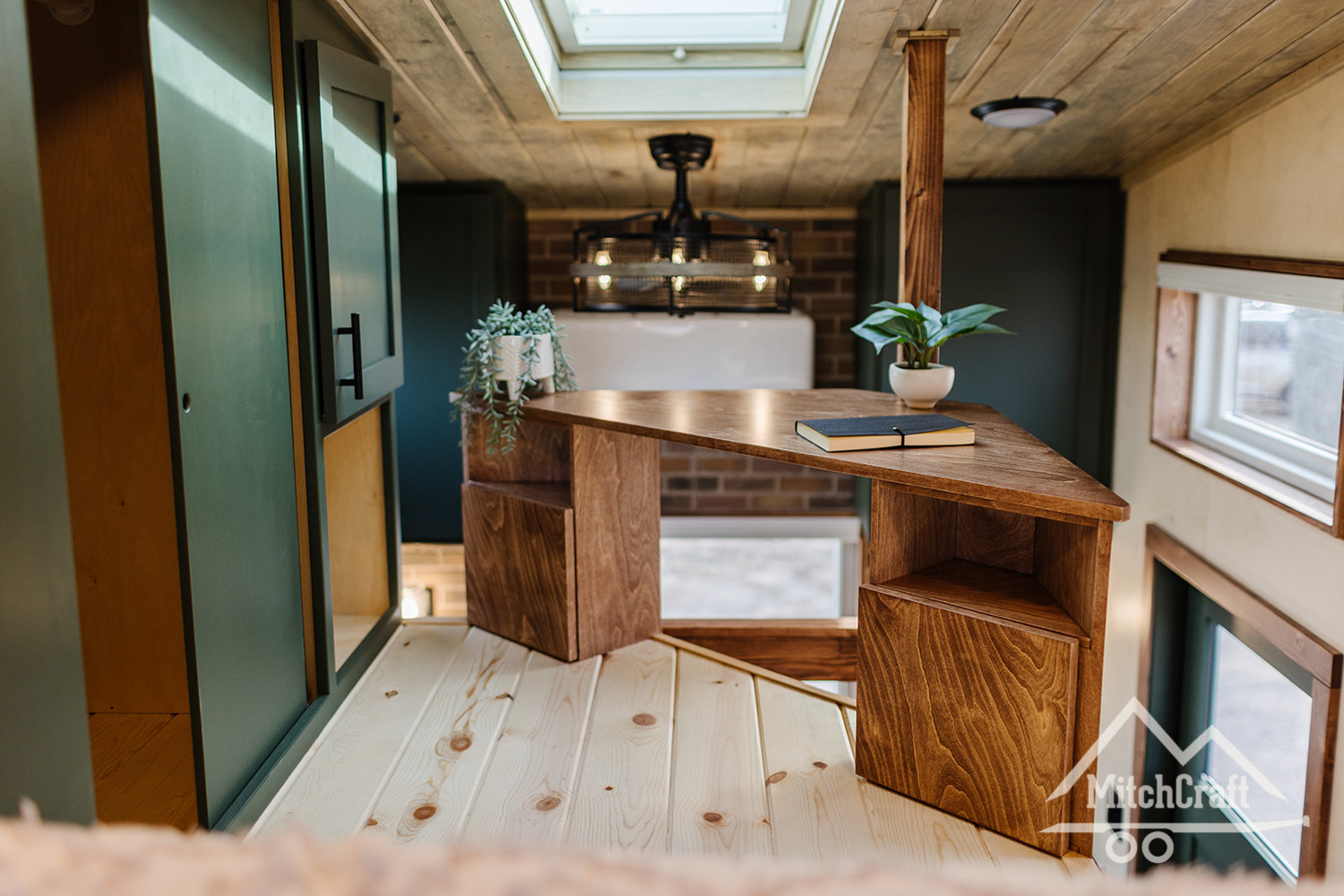 Images © MitchCraft Tiny Homes