This 18′ Bookworm by MitchCraft Tiny Homes features a perfect nook with natural lighting for reading and storing your book collection.  The interior uses beetle kill wood and rustic trim.
Also available from MitchCraft Tiny Homes: Julia's Tiny House, Curtis & April's Tiny House, Eric & Oliver's Tiny House, Elise & Clara's Tiny House, Dennis' Tiny House, Jessica's Tiny House, Blue Moon.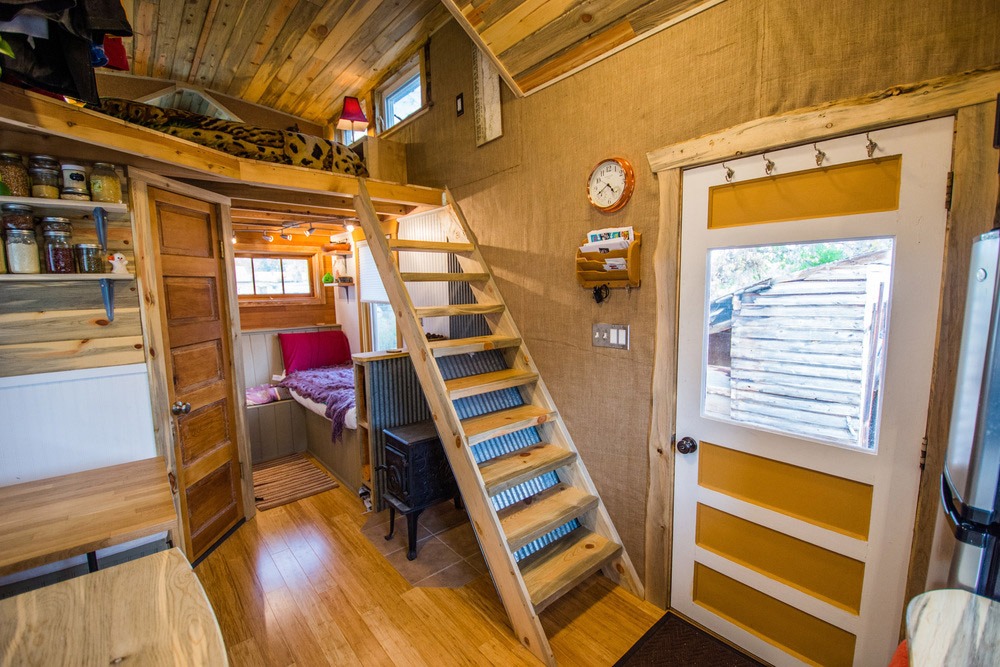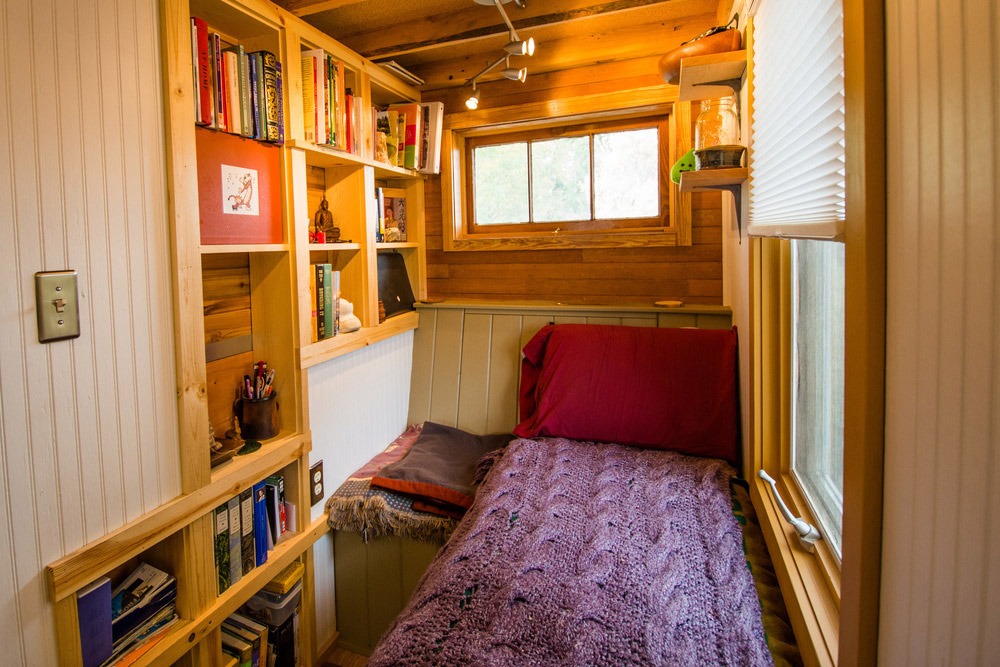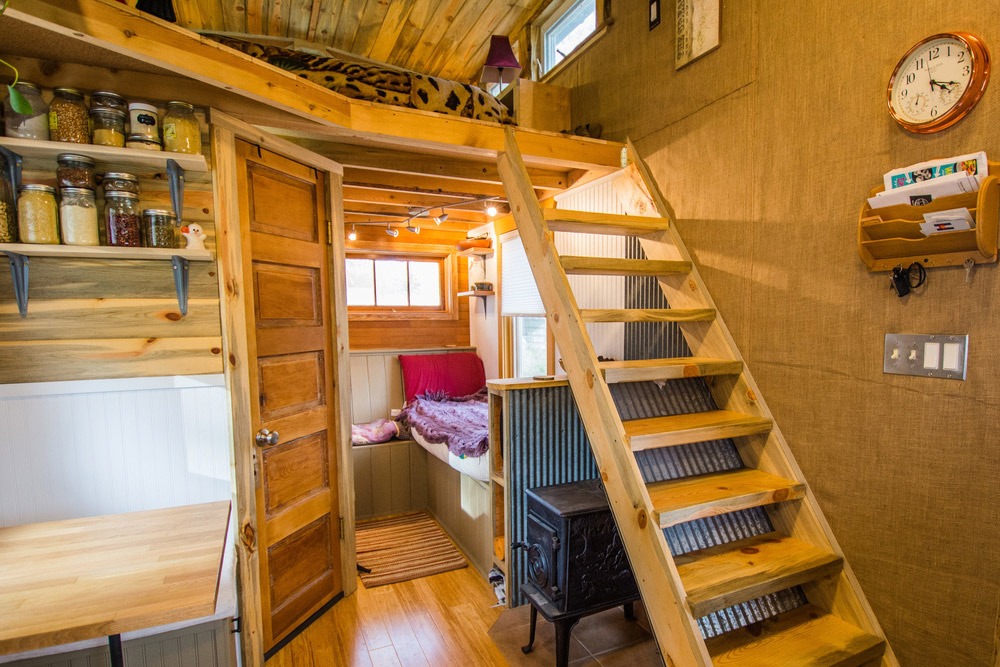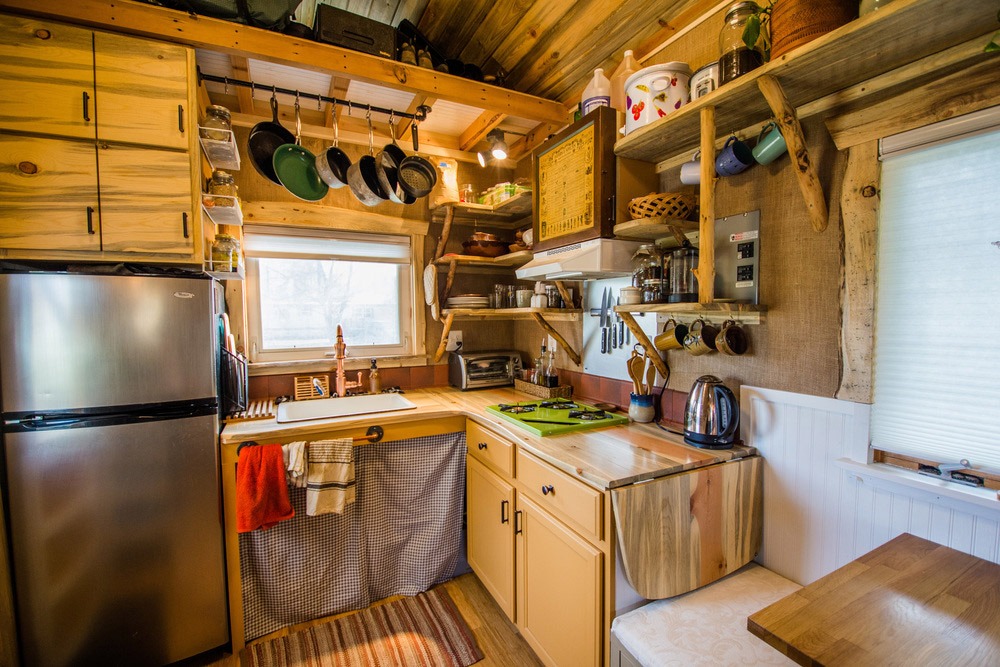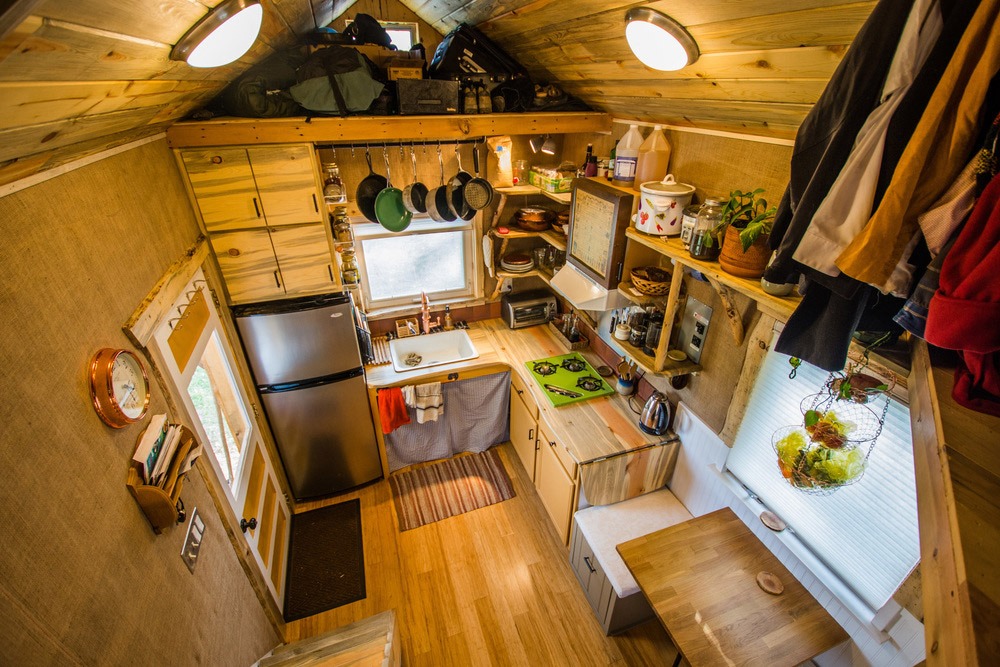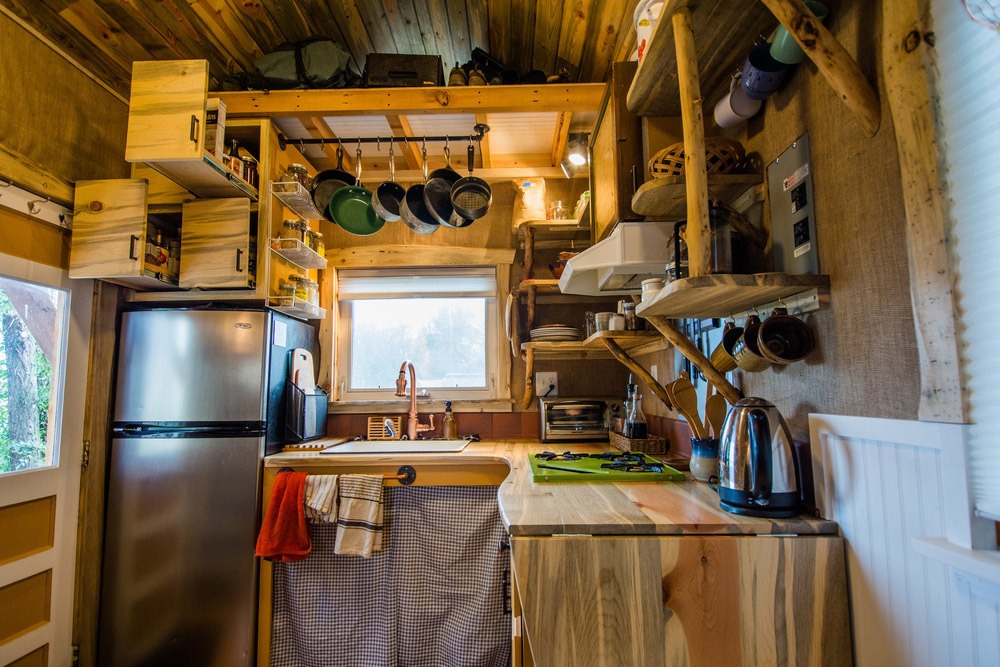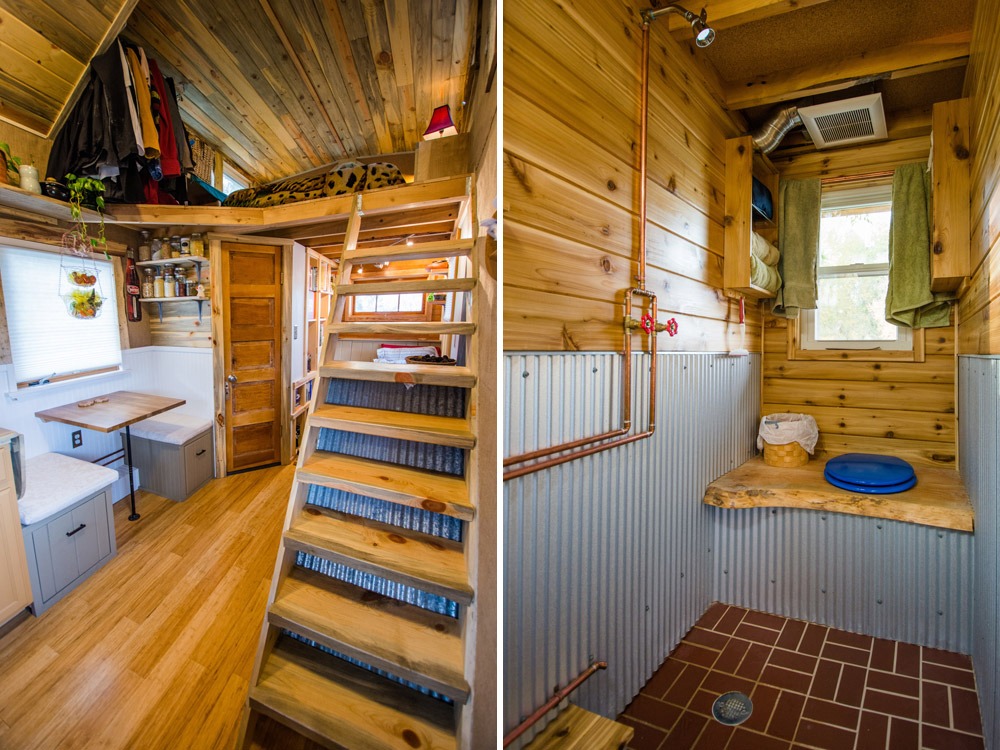 Images © MitchCraft Tiny Homes
Follow Tiny Living on Facebook, Pinterest, and Instagram to get our latest tiny house updates!
​Subscribe ​To Tiny Living
Receive our weekly newsletters with all the latest tiny house updates!
Give it a try, you can unsubscribe anytime.