The Orme is an 8.5'x30′ tiny house designed and built by Quebec-based Minimaliste. The home was built to withstand the harsh Ontario, Canada winters.
The exterior is clad in vertical Shou Sugi Ban cedar. Along with the black window frames and full light front door, the solid black exterior gives the Orme a sleek, minimalist appearance.
Inside the Orme is a large living area with three vertical windows, giving the home abundant natural light. Maple plywood walls and cork flooring were used throughout the 255-square-foot home.
A two-foot bump-out provides room for a built-in TV cabinet. Above the bump-out is a projector screen that can be removed. The living room is large enough to fit a three seat sofa.
The kitchen features a large sliding window behind the sink. Appliances includes a propane range and apartment size refrigerator. The clients opted for upper shelves instead of cabinets so light could pass through the sliding window.
With the upper shelves, base cabinets, and tall pull-out pantry, there is plenty of storage space in the kitchen. There is also a folding dining table that can be used as extra counter space when needed.
Storage stairs provide access to the master bedroom loft, where you'll find built-in storage space and room for a queen size bed with small nightstands on each side. There is also a storage loft with ladder access above the bathroom.
The compact bathroom provides everything the clients need. There is a vanity between the mechanical room and shower, a shower with custom glass door and Muraluxe wall panels, a tall medicine cabinet with mirror door, and space for a washer and dryer.
The clients opted to include a washer with storage cabinet above, but you could also have a stackable washer and dryer or washer/dryer combo.
For more information about the Orme, please contact Minimaliste.
Also available from Minimaliste: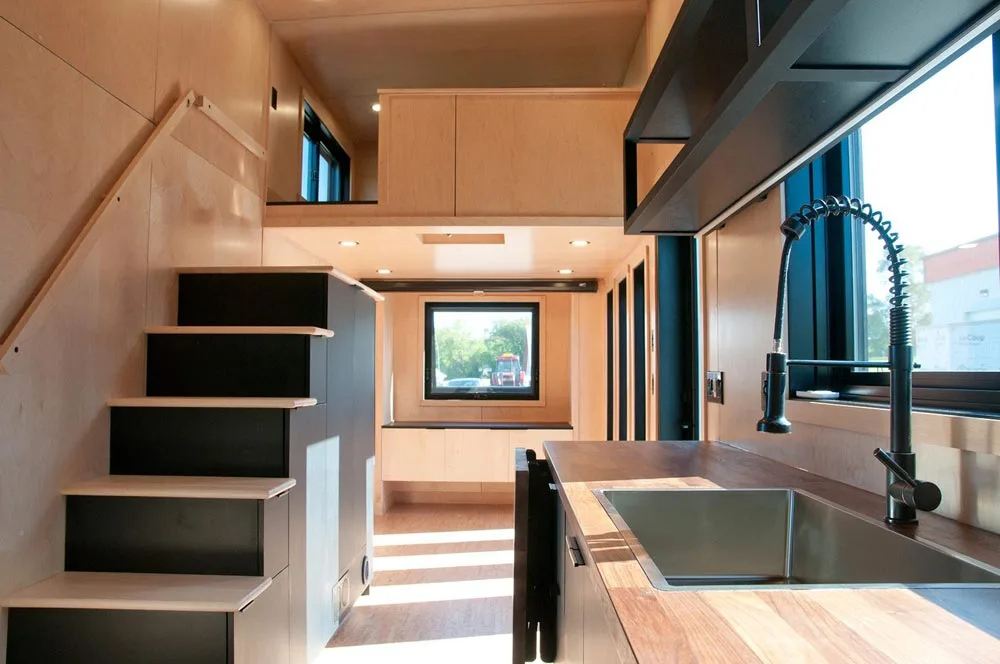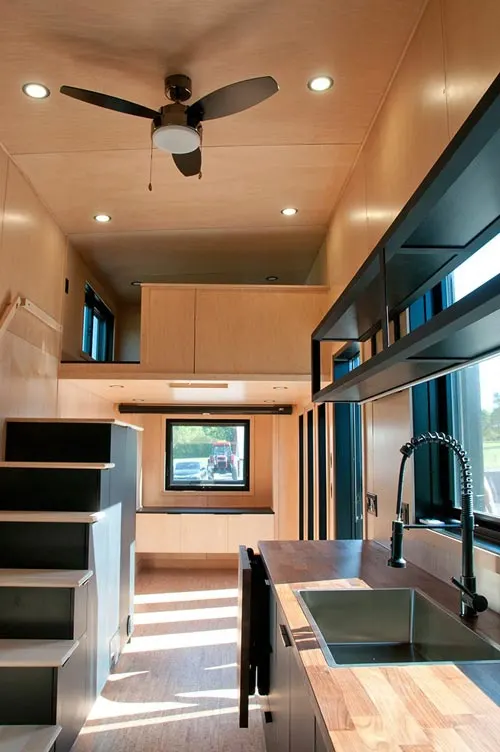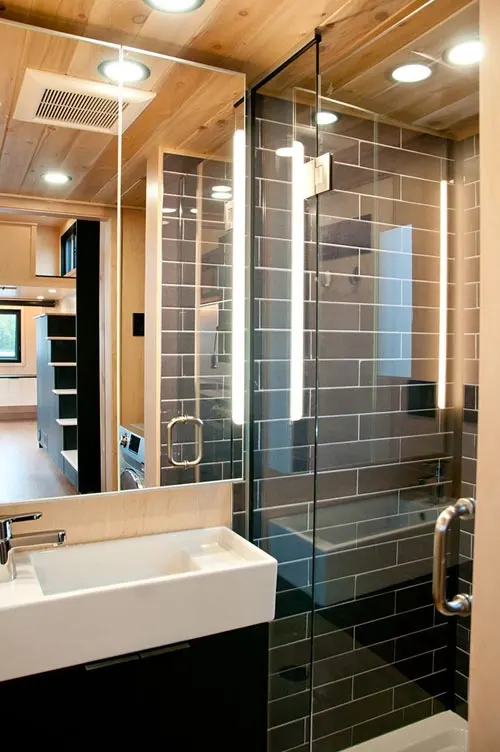 Images © Minimaliste