Built by Quebec-based Minimaliste for clients in California, the solar powered Eucalyptus features a beautiful U-shaped kitchen with full-size appliances.
The modern exterior of the Eucalyptus consists of shou sugi ban and natural cedar siding.
The kitchen's wood surfaces include a bamboo counter, red cedar shelves, and a white pine ceiling. The kitchen is equipped with a full size freestanding range, refrigerator, dishwasher, and large sink with pull-down spray faucet.
Above the kitchen is the main bedroom loft, accessed by storage stairs. The loft is large enough for a queen bed, plus it has two storage shelves.
On the other end of the house is a second loft that can be used as a guest bedroom or lounging space.
The bathroom has a vanity, circular mirror, white vessel sink, and stainless steel shower surround.
For more information about the Eucalyptus, you can contact Minimaliste.
Also available from Minimaliste: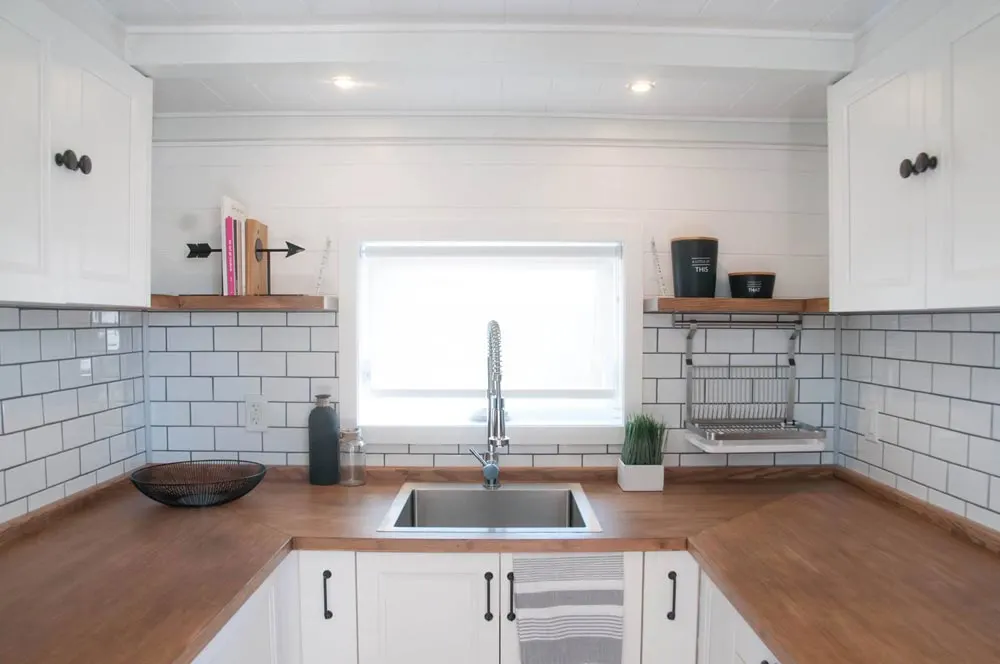 Images © Minimaliste