The Anchor is a 160-square-foot shipping container tiny house built by CargoHome. The house is located in Waco, Texas and is available for nightly rental through Airbnb.
The shipping container is 20-feet long by 8-feet wide. CargoHome kept the original container doors, but replaced the steel panels with glass for a picturesque view and lots of natural light. The exterior is wrapped in cedar siding.
A rooftop deck is accessed by an alternating step stairway. The deck has a custom cable railing system with color-adjustable LED lighting. This allows guests to enjoy unrestricted views while providing a safe environment.
Inside the Anchor are white painted pine shiplap walls and ceiling. There is a custom knotty alder tabletop with barstools that serves as a dining and work area.
In the living room is a custom Murphy bed with seating area and Tuft & Needle queen size mattress.
The kitchen includes an induction cooktop, refrigerator, and large single bowl sink.
In the bathroom is a full size tile shower with glass door, vanity, and flush toilet.
Nightly rates start at $114 USD. For availability and price quotes for the rental, you can visit their Airbnb listing. If the first one isn't available they have two others. You can view the second listing and third listing as well.
For information about the construction of the Anchor, please contact the Texas tiny house builder, CargoHome.
Also available from CargoHome: Helm, Mainsail.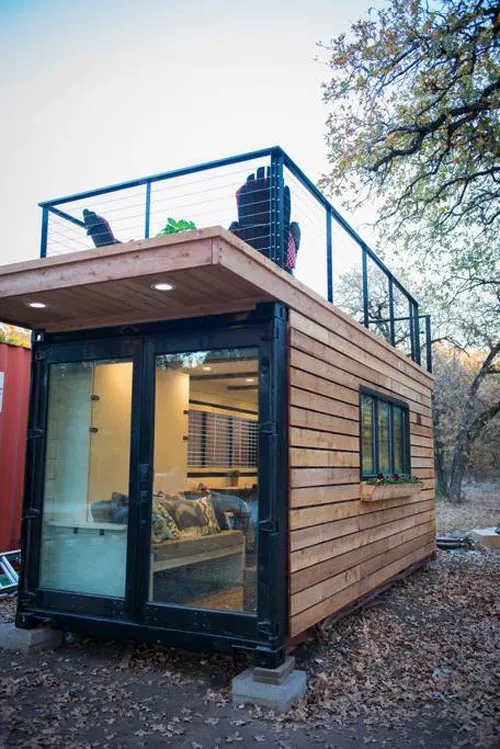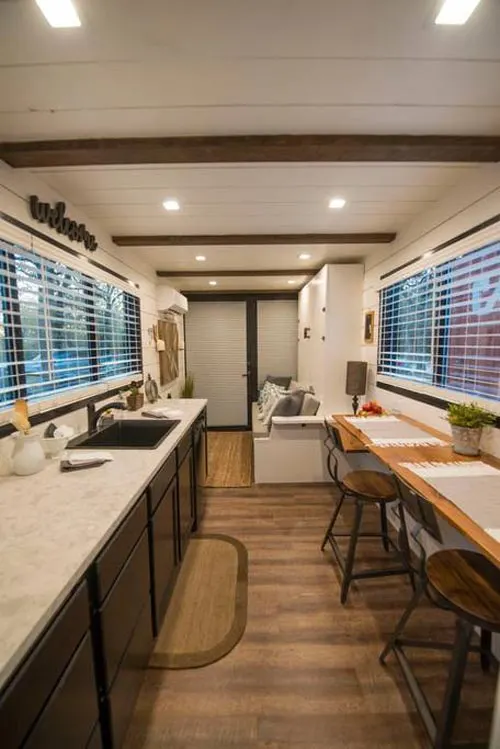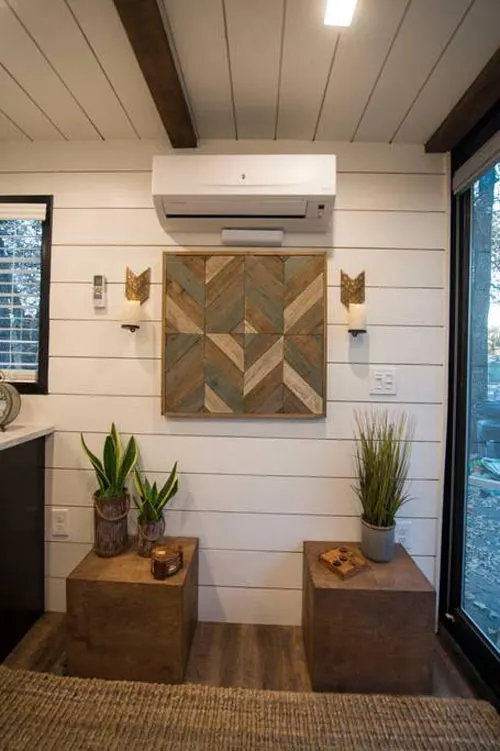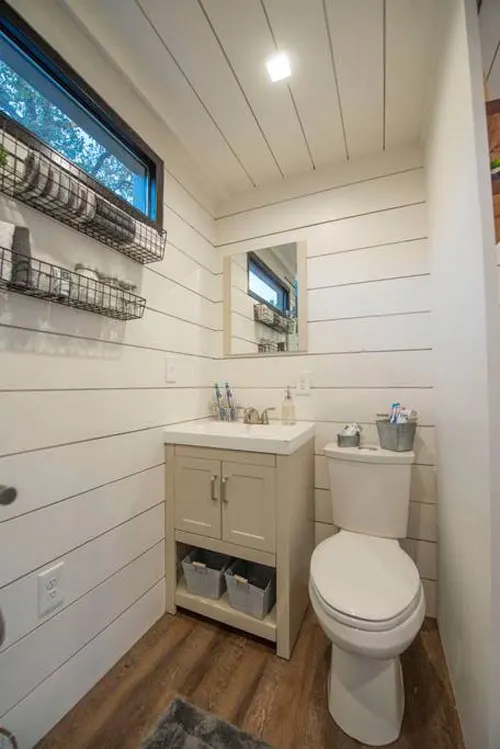 Images © CargoHome