From Washington-based Handcrafted Movement is the Columbia Craftsman, a 30-foot tiny home featuring a main level bedroom with salvaged walnut headboard.
Walnut countertops and shelves, oak hardwood flooring, and exposed wood beams create a warm contrast to the white walls and ceiling. The kitchen counter has a unique offset that provides a dining area with walnut bench seat.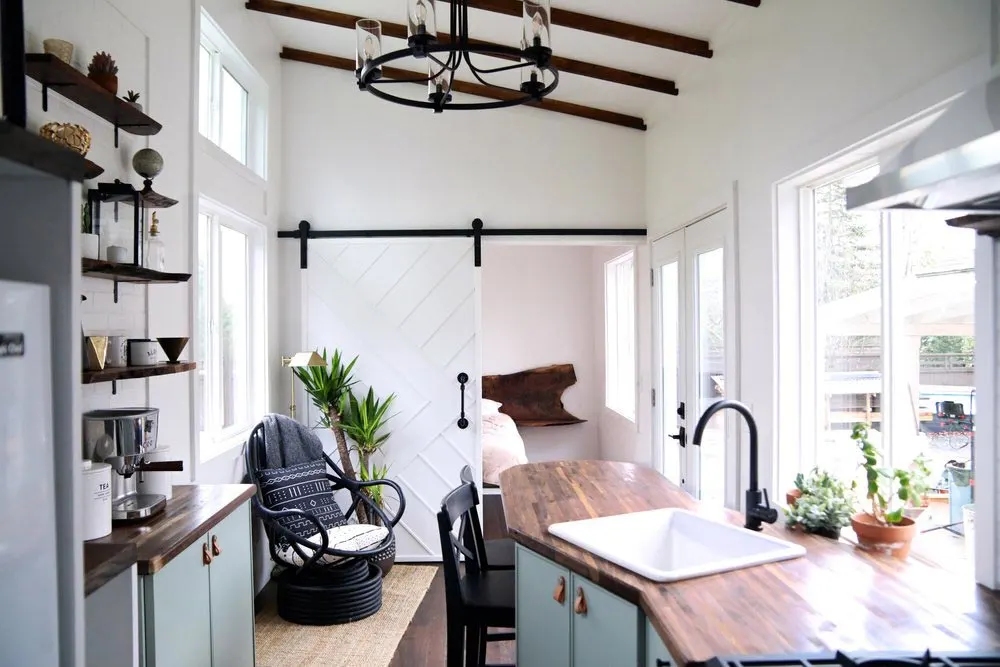 In the kitchen is a white 10 cu.ft. refrigerator/freezer, LP gas range with exterior vented hood, and custom cabinets with leather pulls.
At one end of the Columbia Craftsman is the main floor bedroom with room for a queen size bed and sliding barn door for privacy.
A compact staircase leads up to the 90″x92″ guest bedroom loft. Below the loft is the bathroom with 36″x36″ one-piece shower, washer/dryer combo hookups, 32″ bath vanity, and flush toilet.
The Columbia Craftsman sits on an Iron Eagle tiny house trailer with three 7K axles, built-in leveling jacks, and a sealed aluminum floor pan. The tiny home has board-and-batten siding, a standing seam metal roof, full light french entry doors, and a rear door that leads directly into the bathroom.
For more information about the Columbia Craftsman, please contact Handcrafted Movement.
Also available from Handcrafted Movement: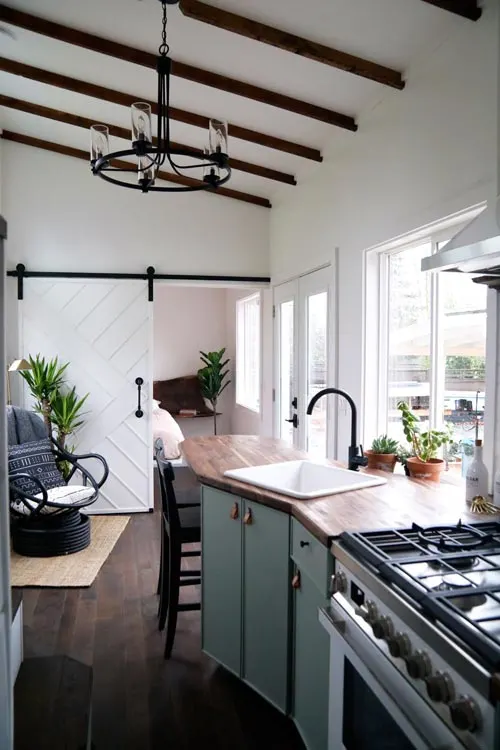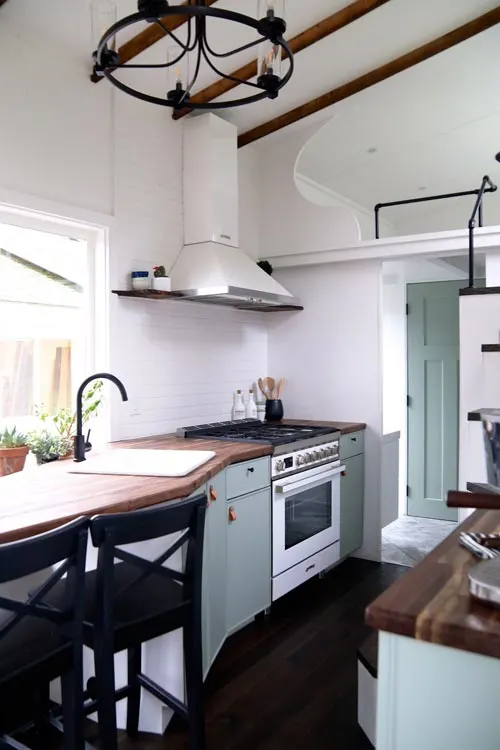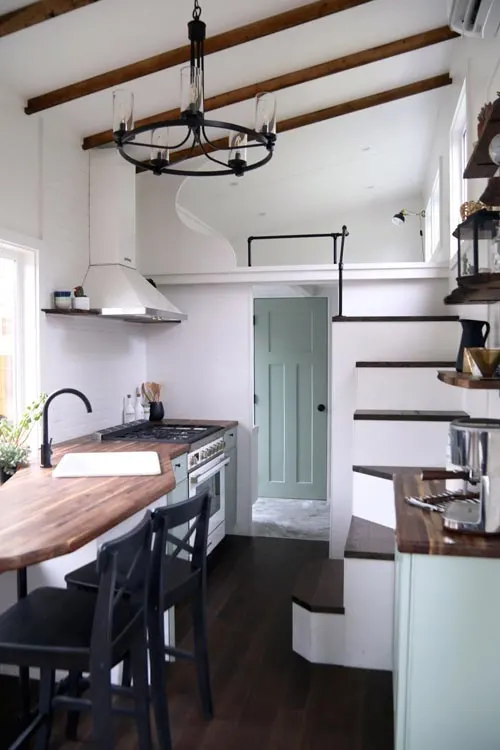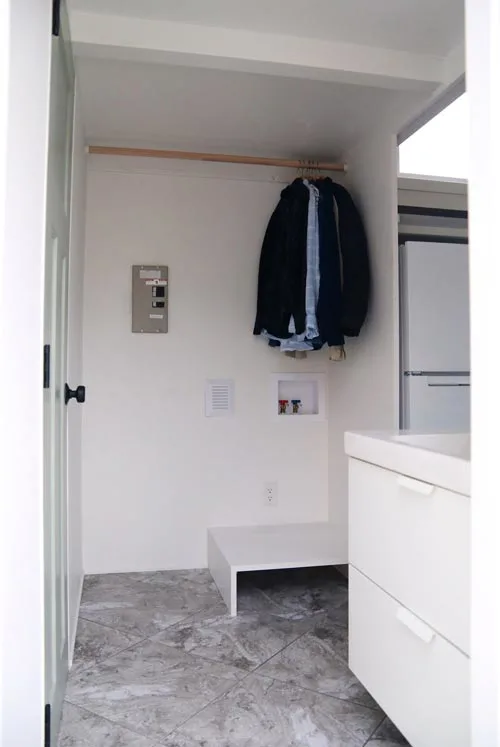 Images © Handcrafted Movement