Handcrafted Movement's Coastal Tiny House merges the simplicity of tiny living with the sophistication of a luxury home.
The tiny house movement has redefined the concept of home for many, offering a sustainable and flexible solution to modern living. Handcrafted Movement is at the forefront of this revolution, creating tiny homes that don't compromise on luxury or functionality.
The Coastal Tiny House: A New Wave of Luxury Living
Handcrafted Movement's Coastal Tiny House is a testament to the potential of compact living spaces. Completed with meticulous attention to detail, this model combines the freedom of mobility with the comforts of a permanent residence, making it an ideal choice for those looking to downsize without downgrading their lifestyle.
Design and Features
Exterior Design The Coastal Tiny House stands on a sturdy 31′ long, 10′ wide trailer frame. The exterior, painted in serene hues and topped with a durable metal roof, invites onlookers to admire its simplicity and strength.
Interior Elegance Inside, the Coastal reveals a spacious layout that includes a ground-floor area versatile enough to serve as a main floor bedroom or office, complemented by an airy loft. The interior boasts wide plank oak hardwood flooring and marble countertops, with a built-in smart TV hutch and electric fireplace adding a touch of modern comfort.
Also Read: Experience Luxury in Compact Living with the Hideaway Tiny House – See Inside!
Functionality and Comfort
Utility and Appliances
The Coastal is equipped with top-of-the-line appliances, including a stainless GE gas range and an energy-efficient refrigerator/freezer. The mini-split system ensures a comfortable climate year-round, while the LP tankless water heater provides endless hot water.
Bathroom and Laundry
The bathroom rivals any high-end hotel with its spacious shower and elegant ceramic vanity. The house is also prepped for a washer/dryer, ensuring that all the comforts of a traditional home are present in this compact space.
Contact Handcrafted Movement
For more information about the Coastal Tiny House, including pricing and availability, please contact Handcrafted Movement.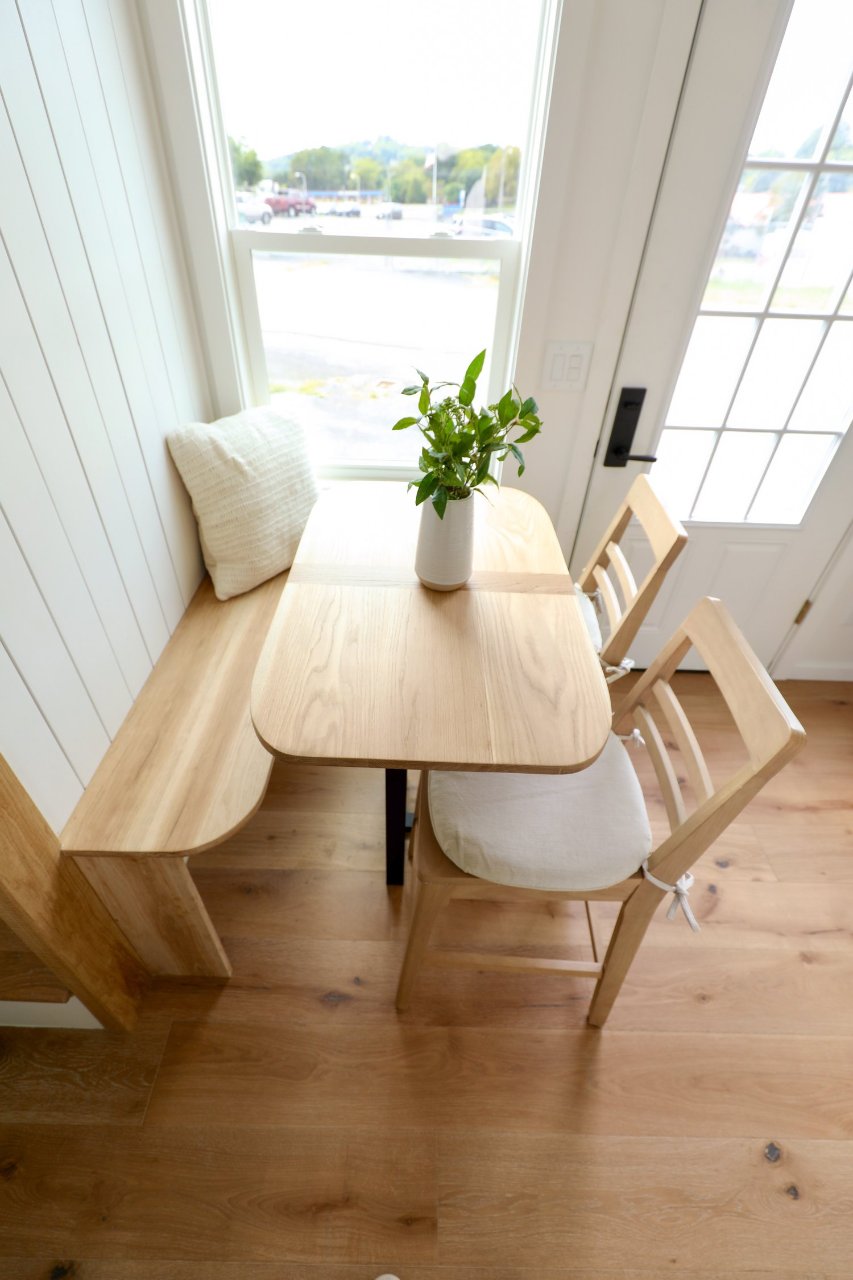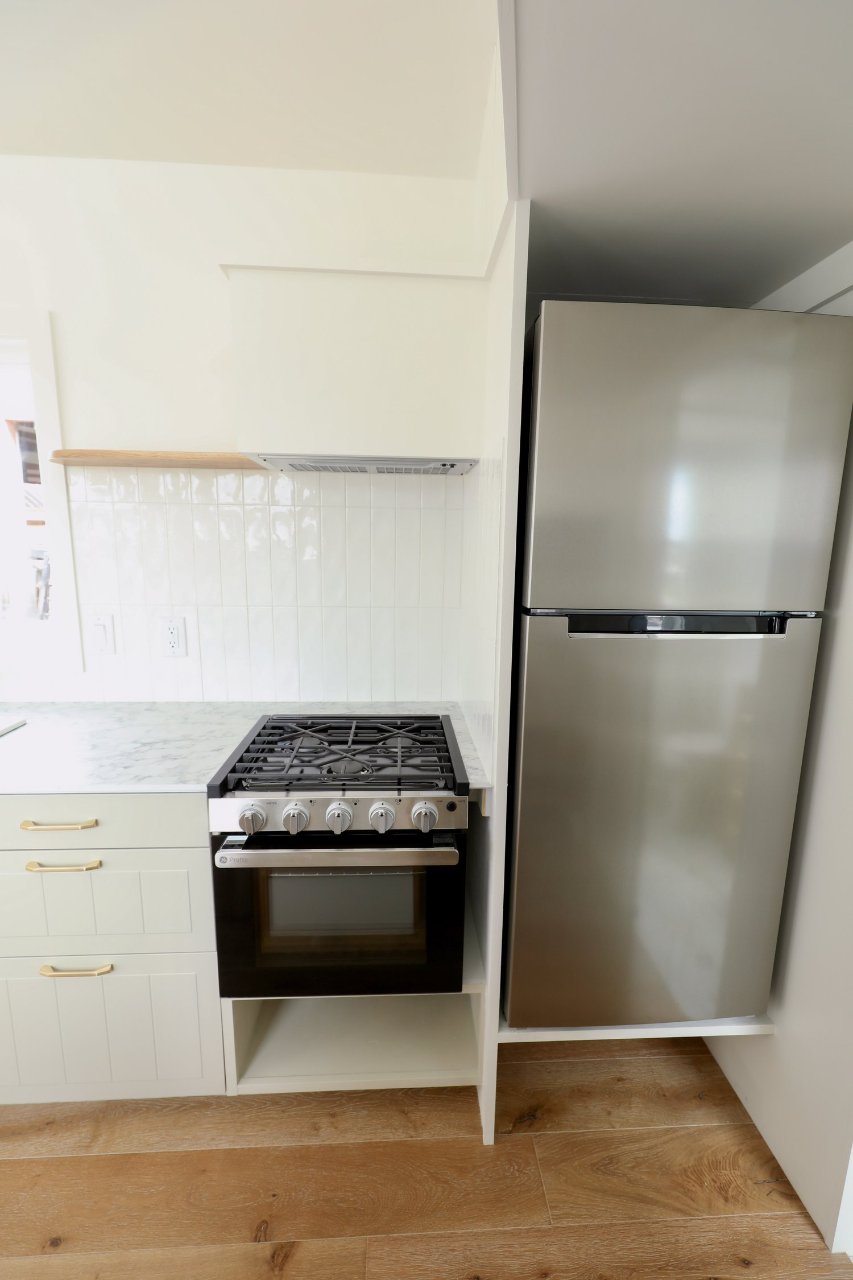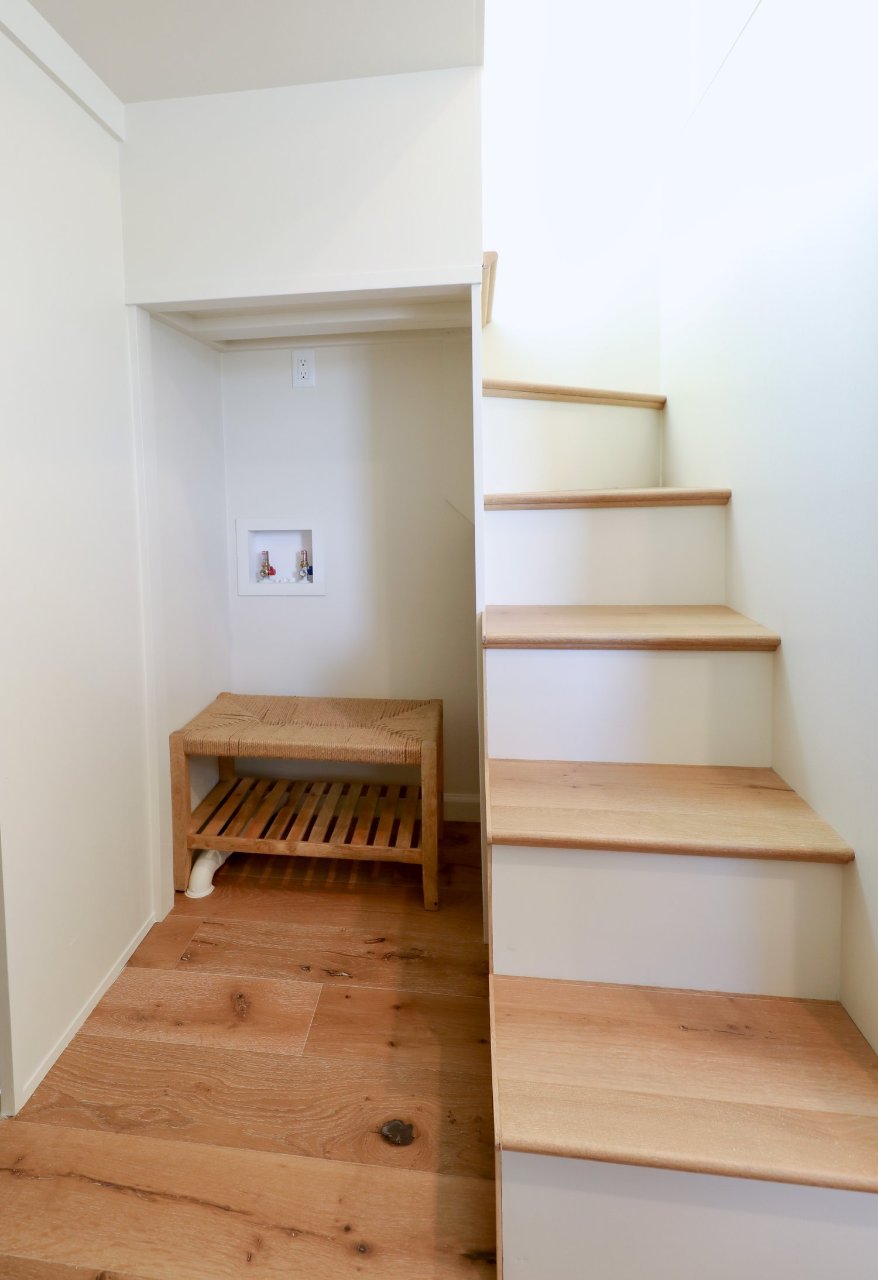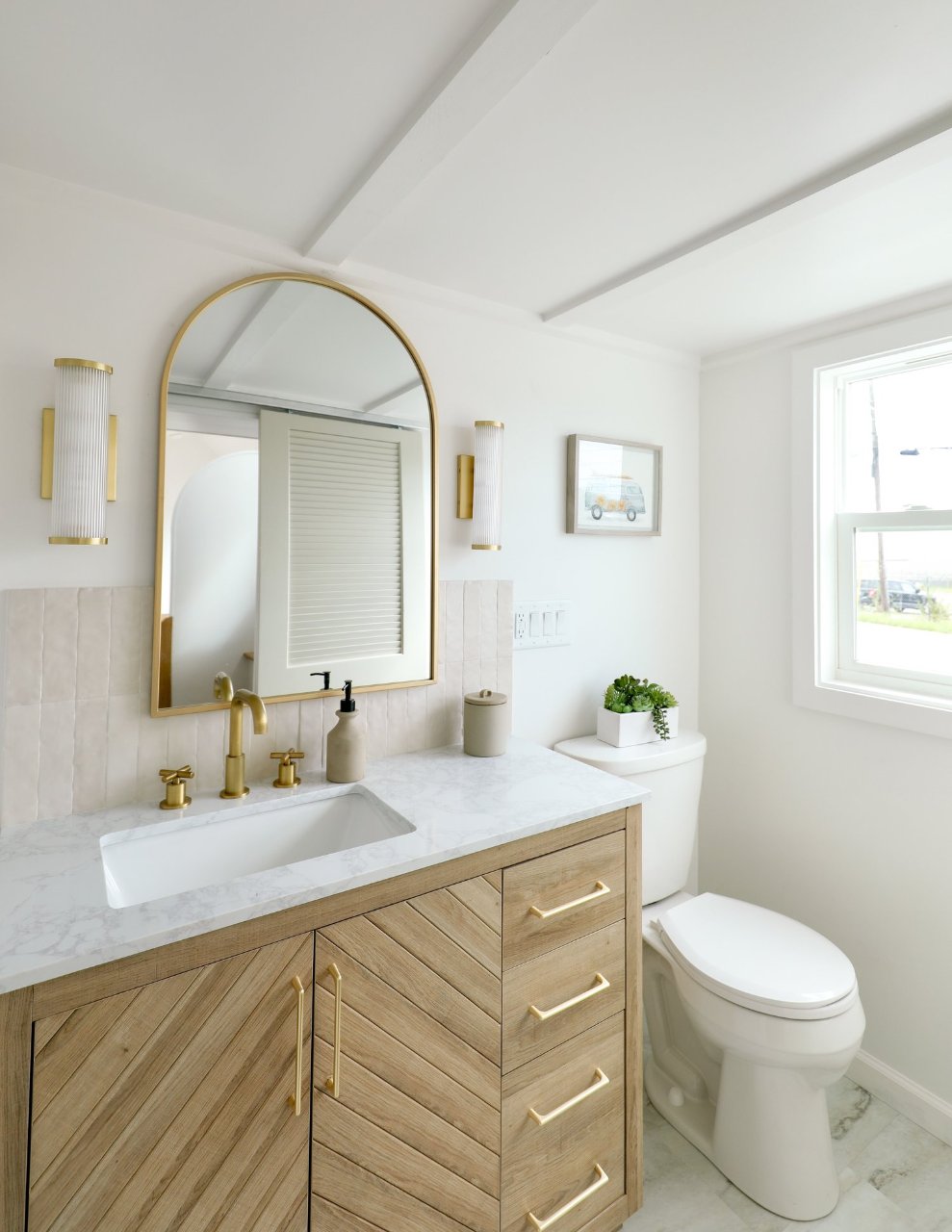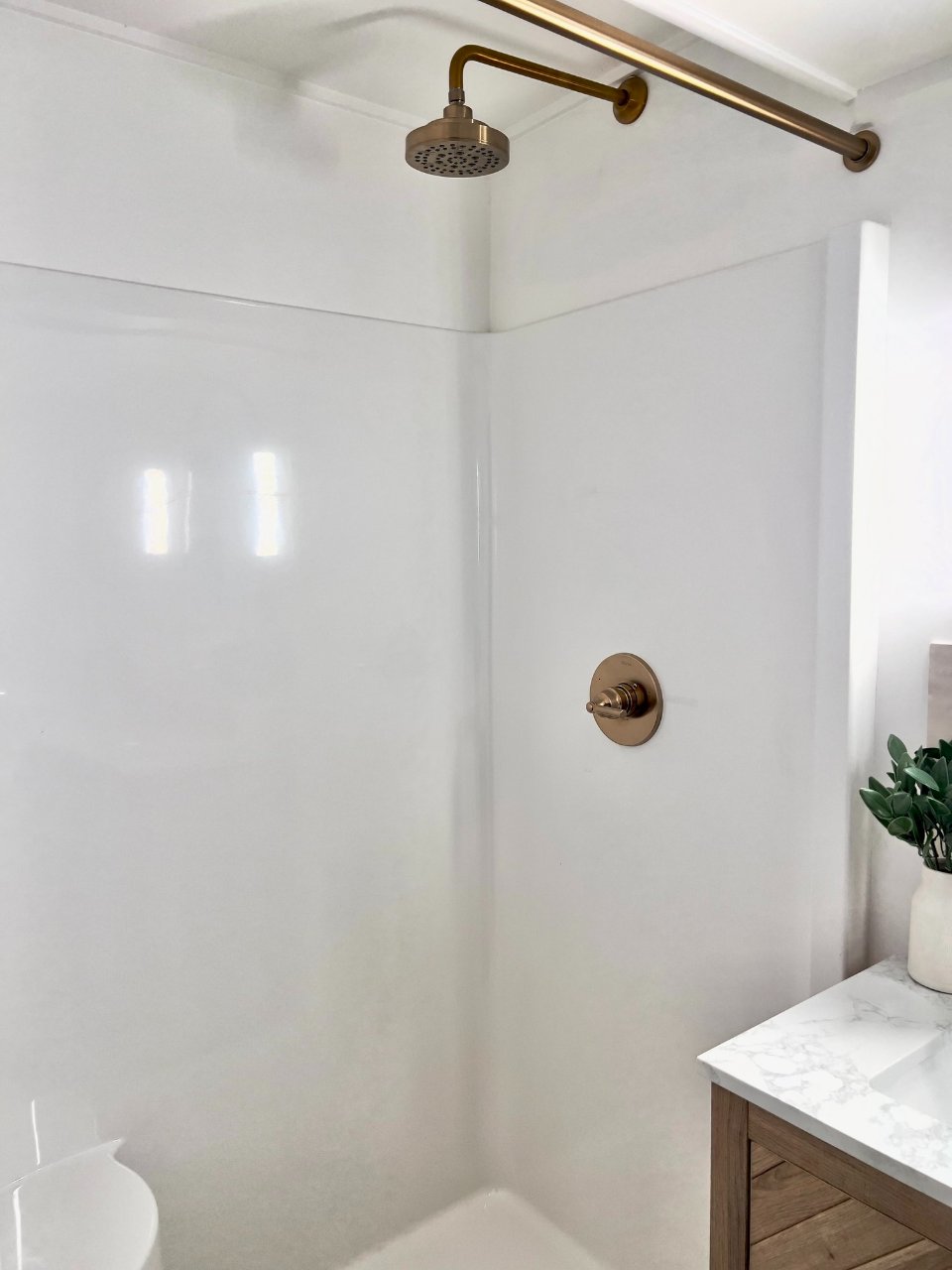 Images © Handcrafted Movement