With its board and batten siding and Pacific red cedar accents, the Tiny Getaway by Handcrafted Movement is as beautiful as its surroundings of the Pacific Northwest.
Inside the 26-foot tiny house you'll find reclaimed Oregon walnut and solid bamboo flooring throughout. A built-in walnut desk with chair sits in front of a large window, providing a wonderful place to work. The house also includes a built-in storage closet and dining area with leather cushion seat.
The kitchen features reclaimed walnut and oak countertops, a full size (30″) four burner gas range, and a 27″ farmhouse style sink. An apartment size refrigerator is also included.
The main bedroom loft is 70-square-feet and the storage loft is 24-square-feet. A queen size sofa sleeper provides extra bedding for guests and has built-in storage.
An electric fireplace and wall heater keep the Tiny Getaway warm and cozy during the cold, rainy winters.
The Tiny Getaway is priced at $75,000 and located in Vancouver, Washington.
Also available from Handcrafted Movement: Laguna, Topanga, Pacific Harbor, Malibu, Cascade, Oceanside, Seabrook, Cadence, Royal Pioneer, Columbia Craftsman, Coastal Craftsman, Pacific Getaway, Pacific Harmony, Pacific Pearl, Pacific Pioneer, Little Cedar, Tiny Getaway, Urban Craftsman, Artisan Retreat.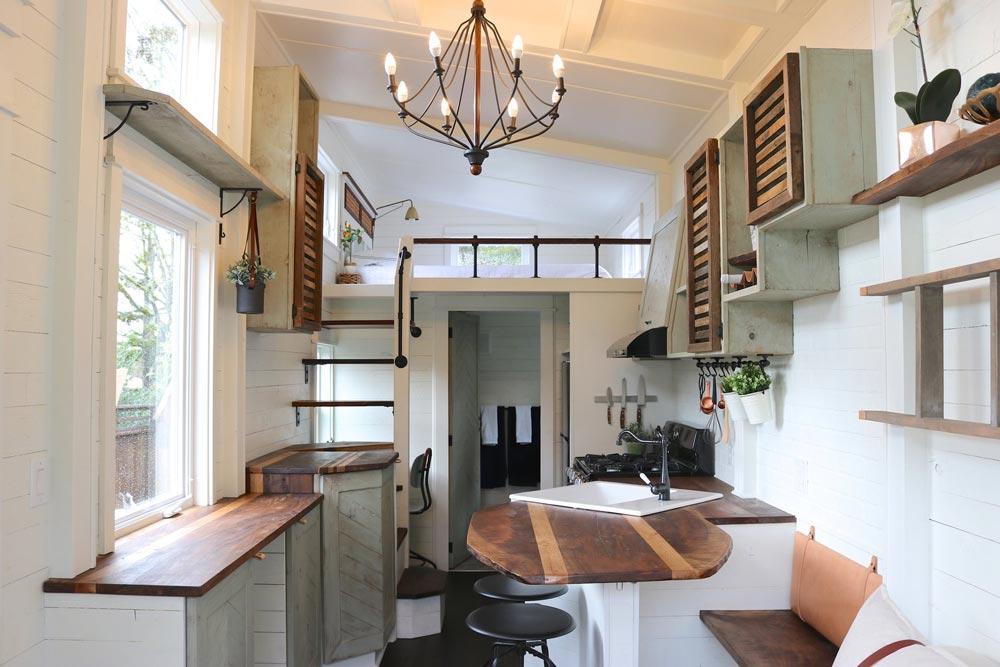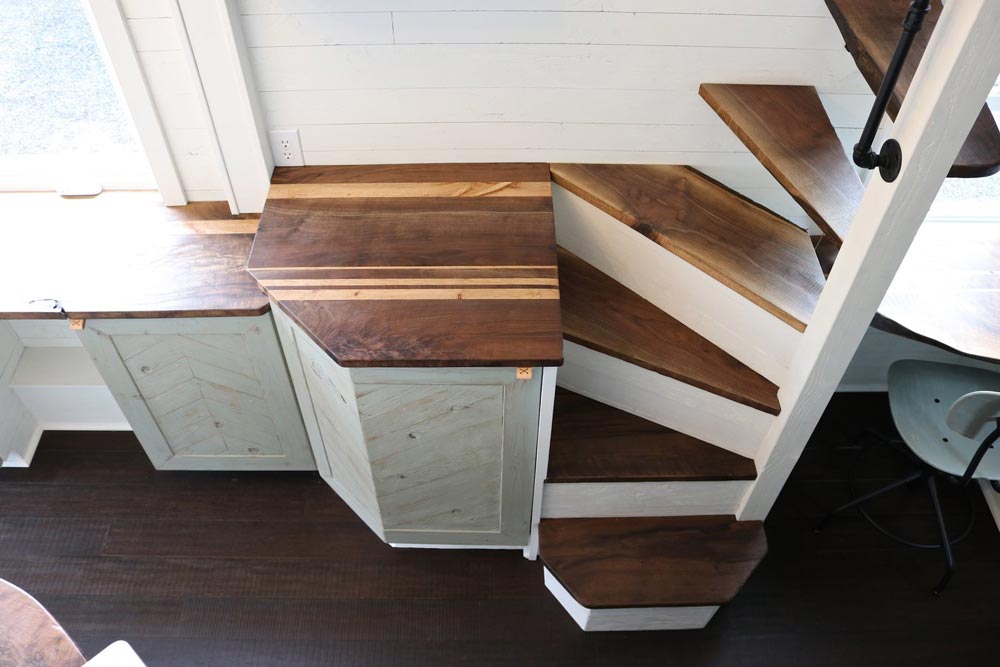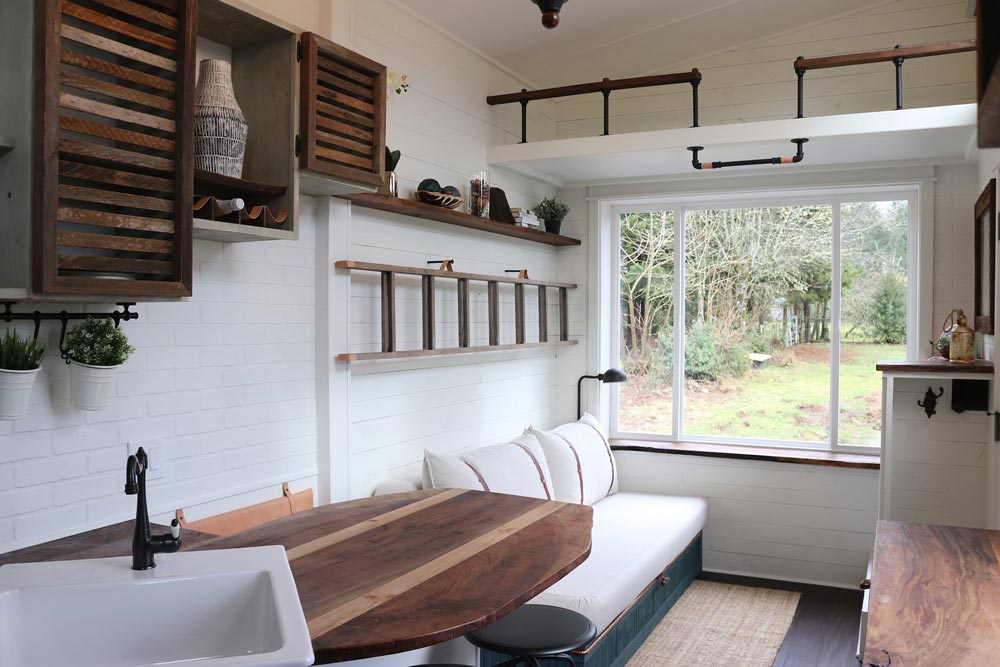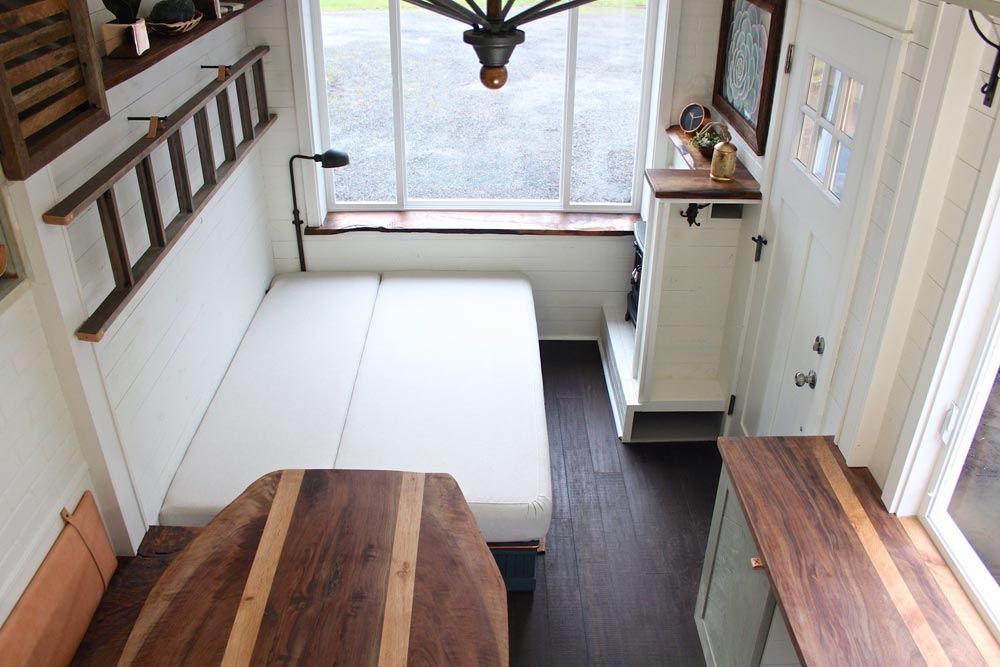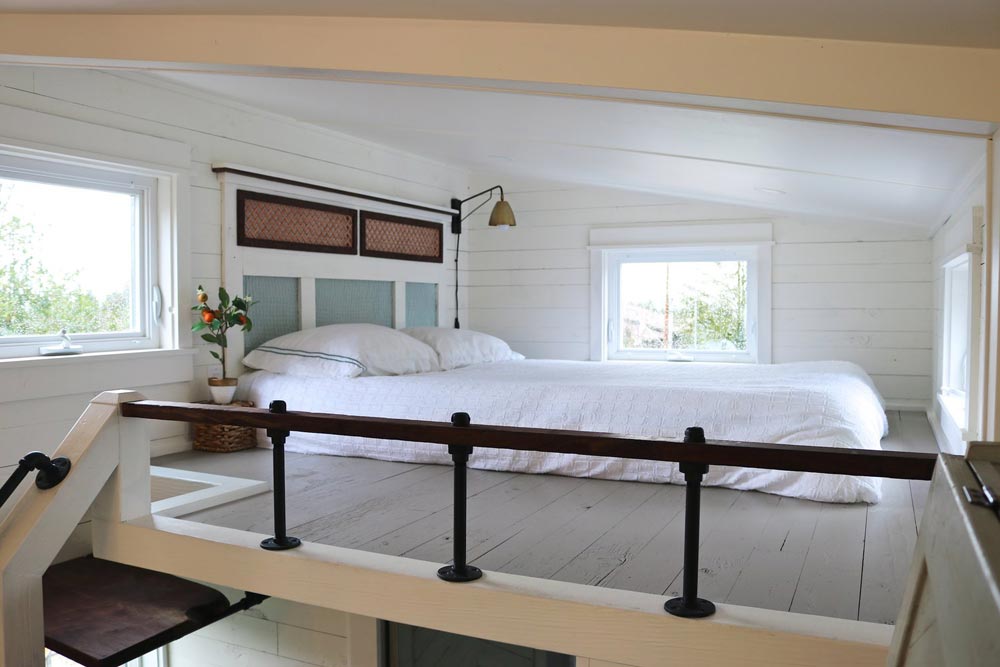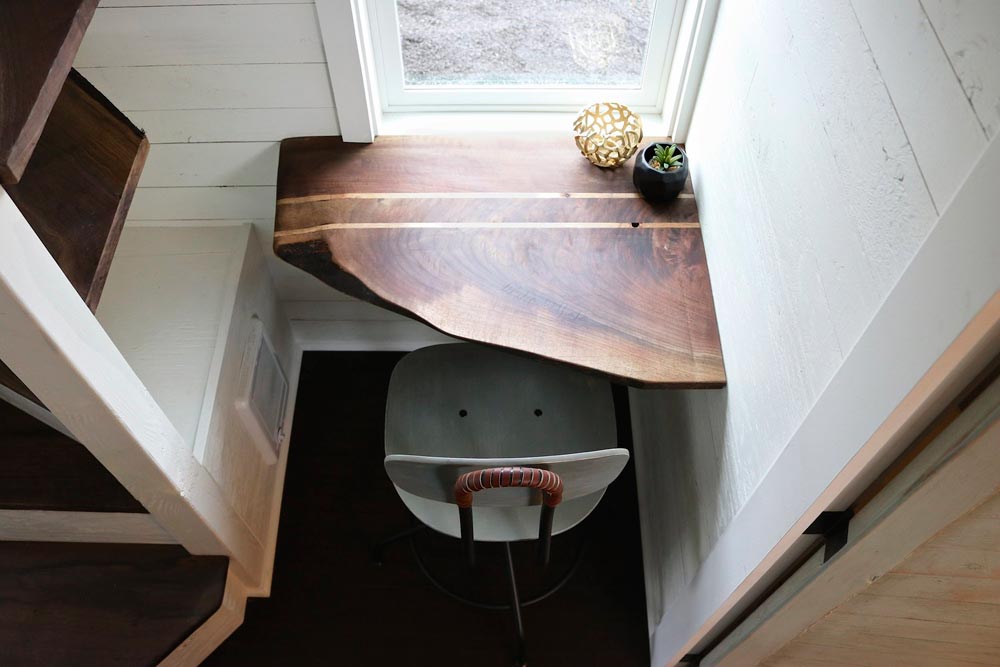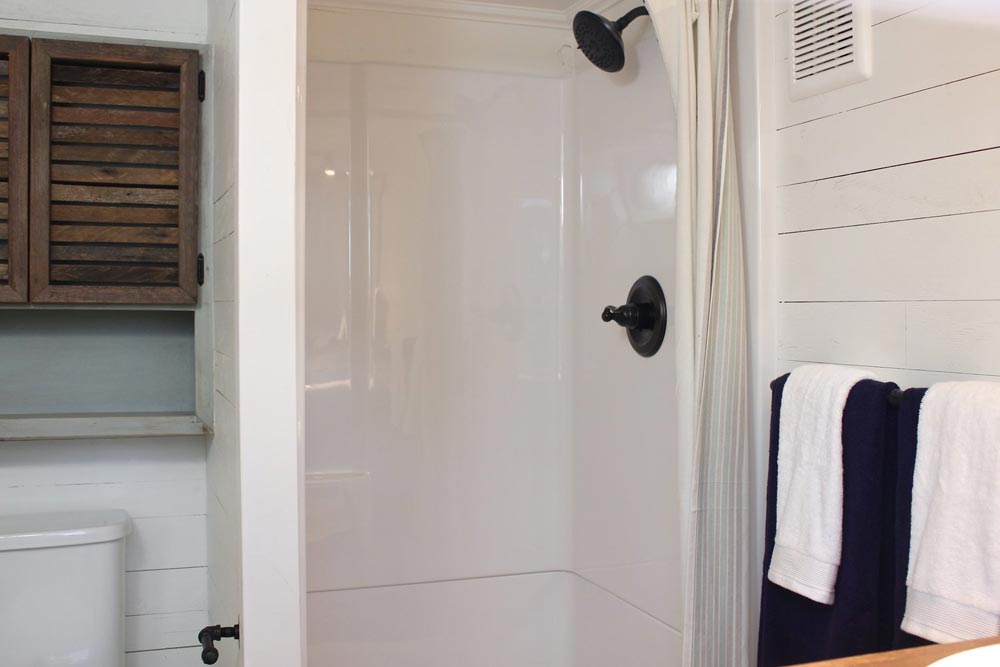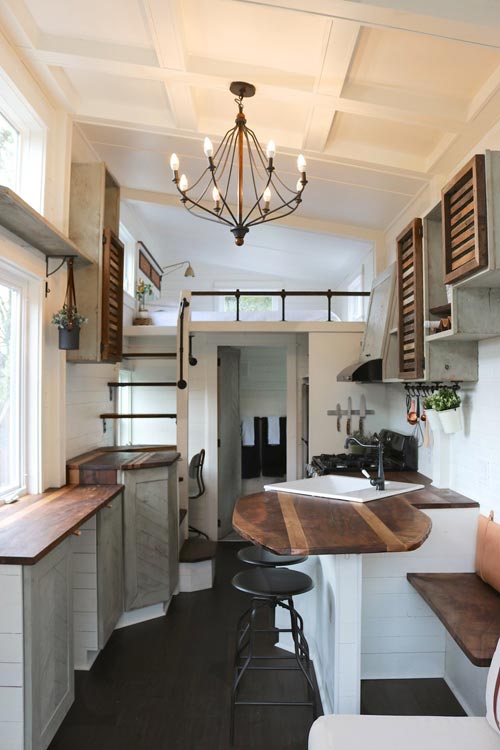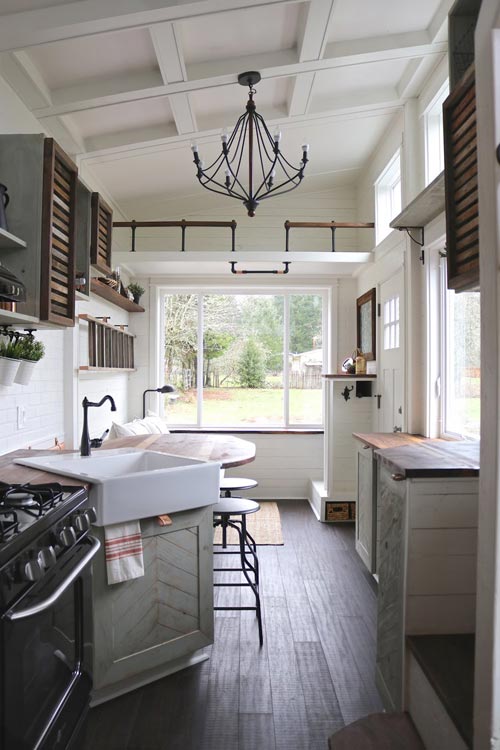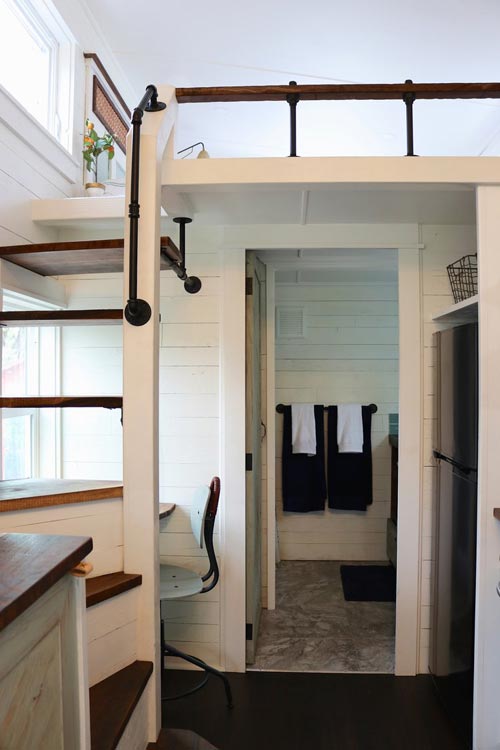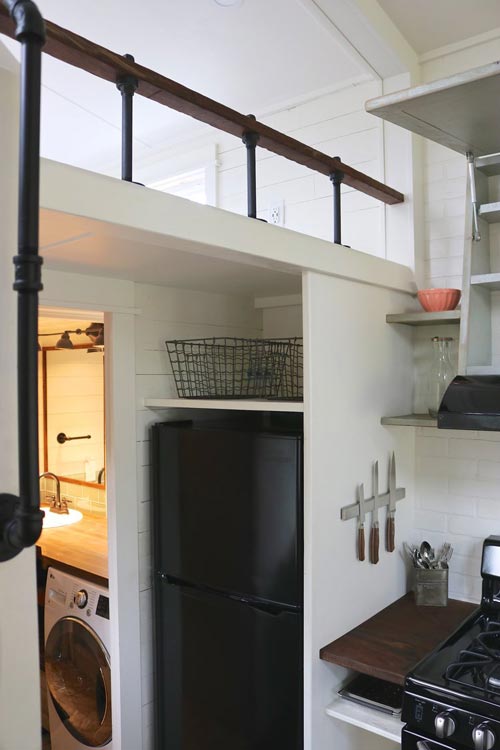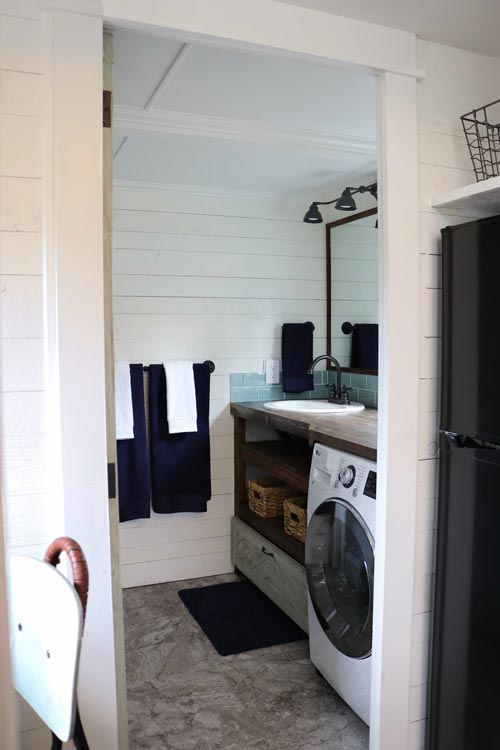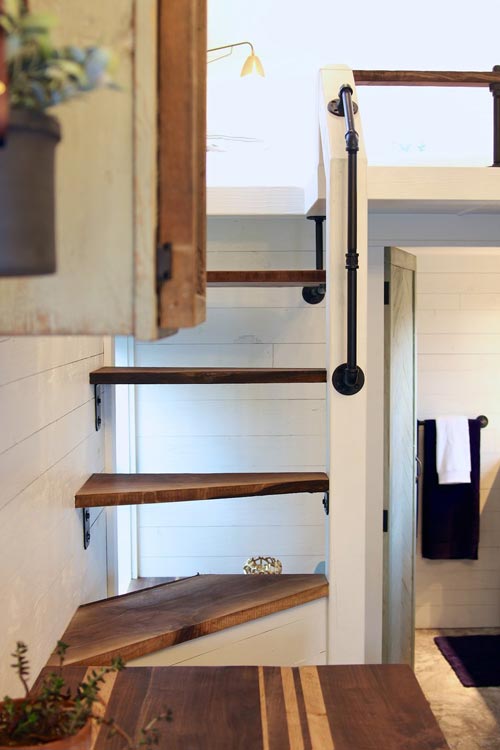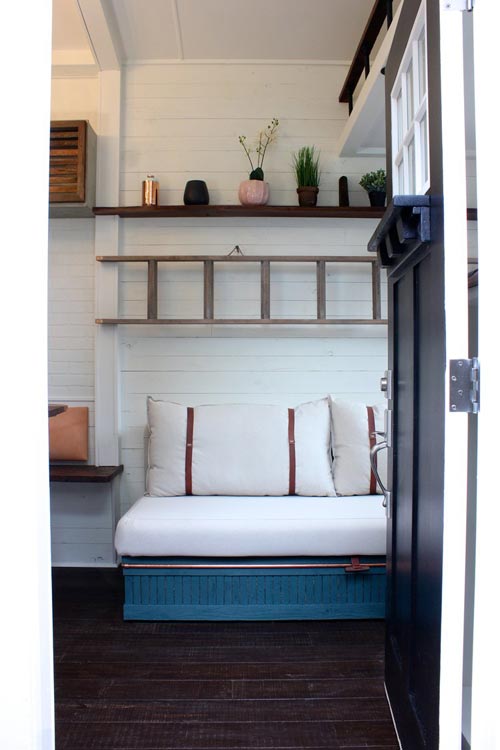 Images © Handcrafted Movement
Follow Tiny Living on Facebook, Pinterest, and Instagram to get our latest tiny house updates!