From Handcrafted Movement is the Topanga, a 30-foot tiny home featuring a downstairs bedroom and two lofts.
The exterior is clad in board-and-batten siding with Pacific Cedar accents. There is a standing seam metal roof and craftsman style exterior door. The tiny home is well insulated with R-25 floor insulation, R-15 wall insulation, and R-23.5 closed-cell spray foam ceiling insulation.
Inside the Topanga are wide plank hardwood floors, butcher block countertops, and plentiful storage cubbies, cabinets, and closets.
The main level room is large enough for a queen bed, or it can be used as a home office with sliding door for privacy. At each end of the home is a bedroom loft, one with stair access and the other with ladder access.
In the kitchen you'll find black cabinets, a black tile backsplash, and a white apron sink. Appliances include a stainless steel LP gas range, black exterior vented hood fan with LED lighting, and black two door 10 cu.ft. refrigerator/freezer. A mixture of matte black and chrome hardware was used throughout the home.
In the bathroom is a 36″x36″ one piece shower, energy efficient flush bath toilet, 33″ bath vanity, and built-in storage space.
The Topanga is listed for $75,000. For more information about the tiny house, please contact Handcrafted Movement.
Also available from Handcrafted Movement: Laguna, Topanga, Pacific Harbor, Malibu, Cascade, Oceanside, Seabrook, Cadence, Royal Pioneer, Coastal Craftsman, Pacific Getaway, Pacific Harmony, Pacific Pearl, Pacific Pioneer, Little Cedar, Tiny Getaway, Urban Craftsman, Artisan Retreat.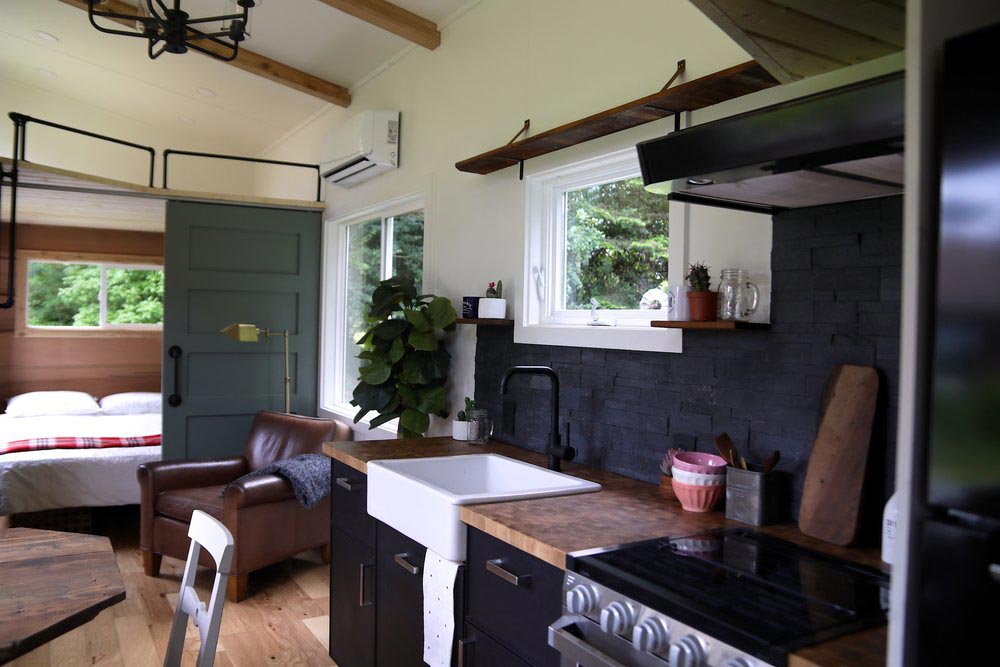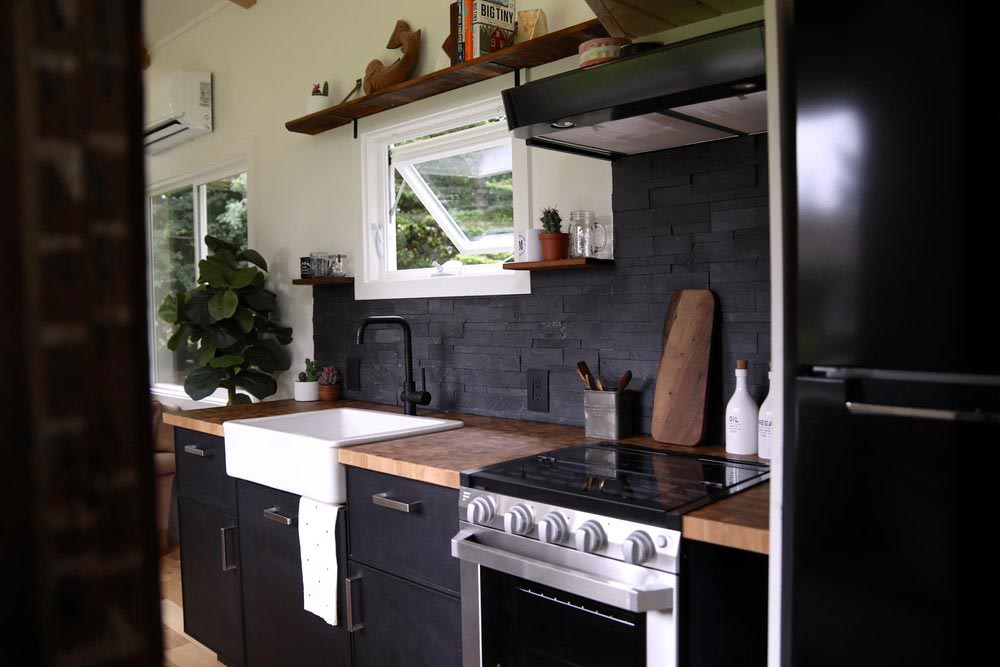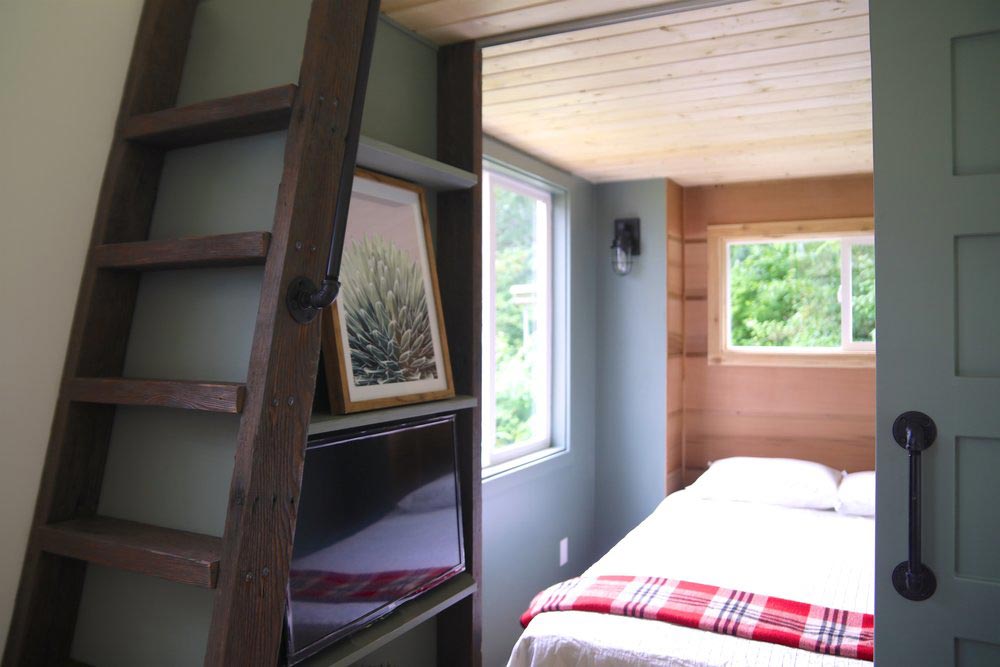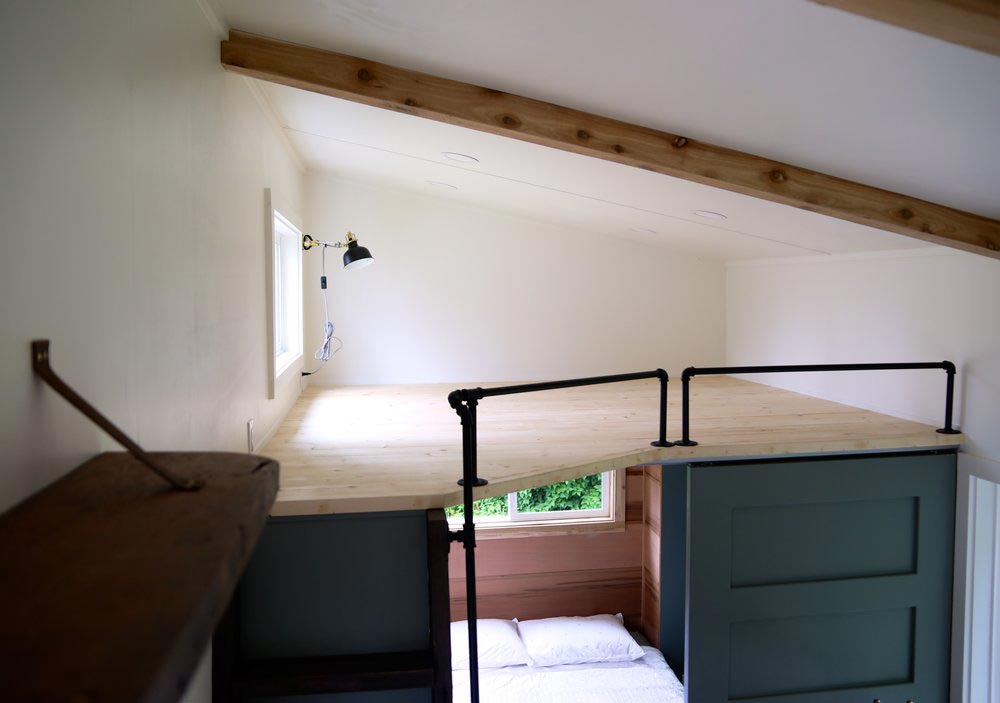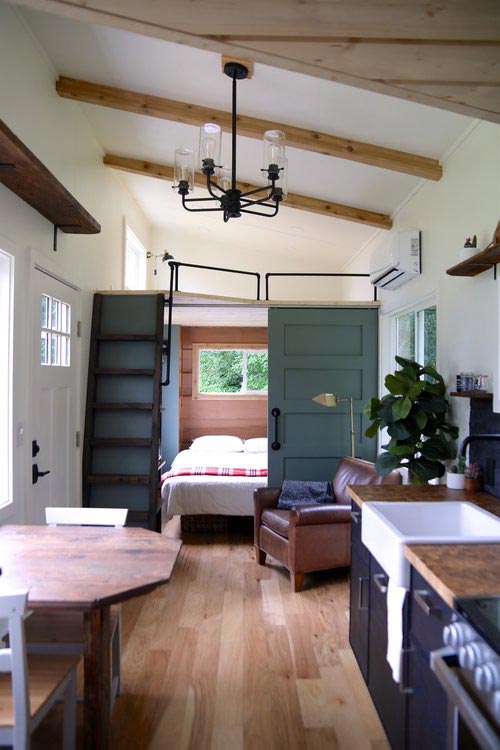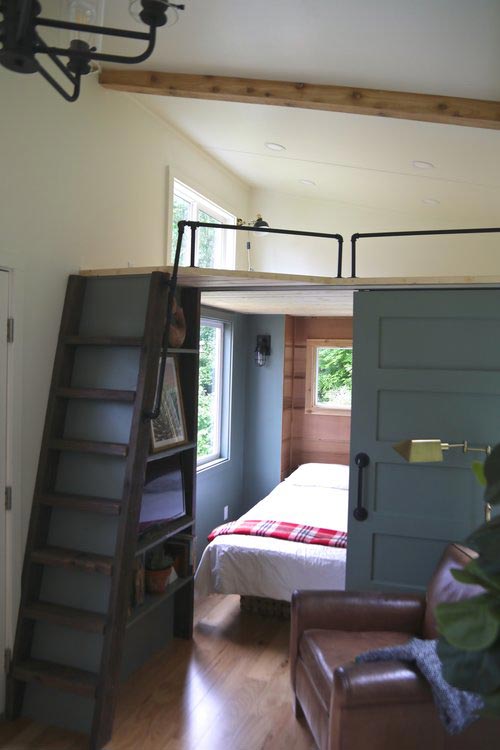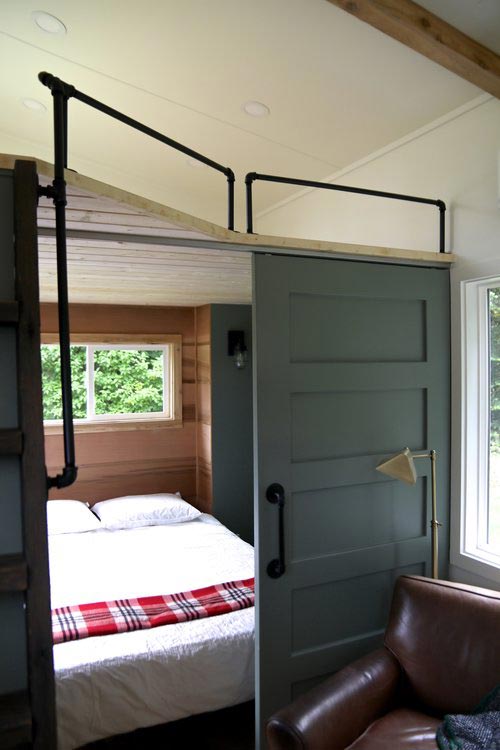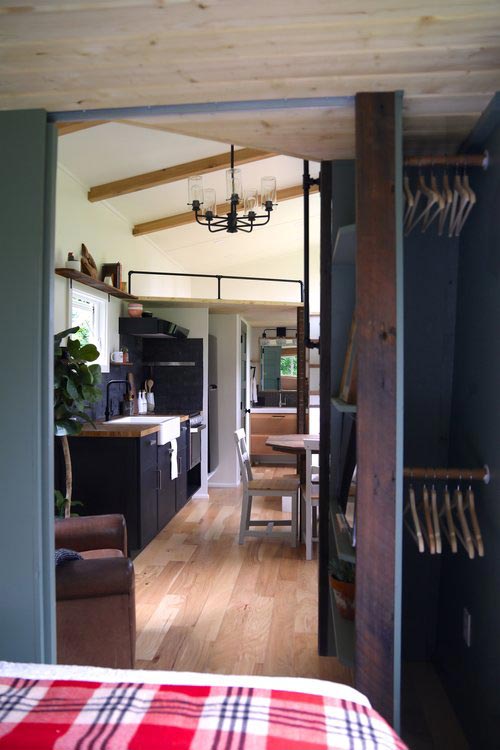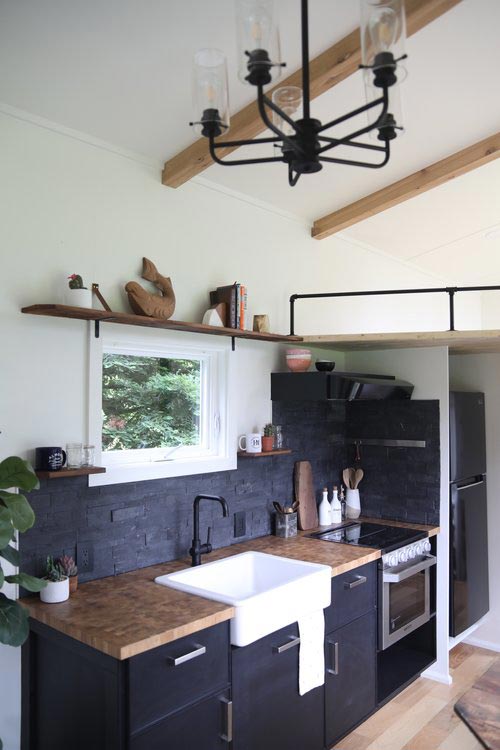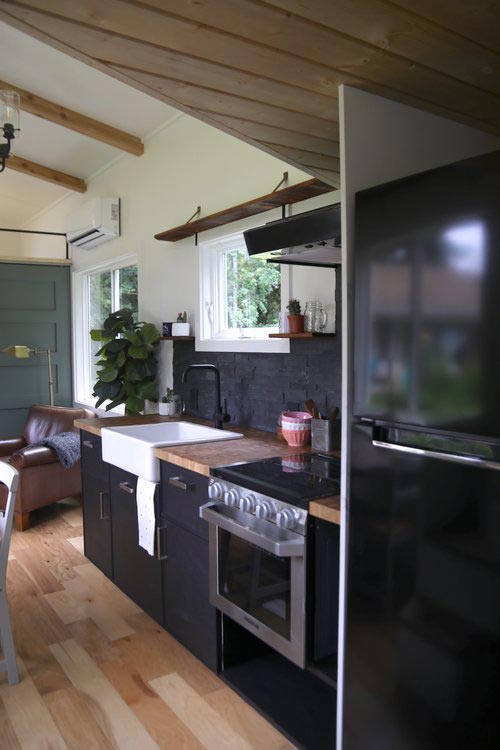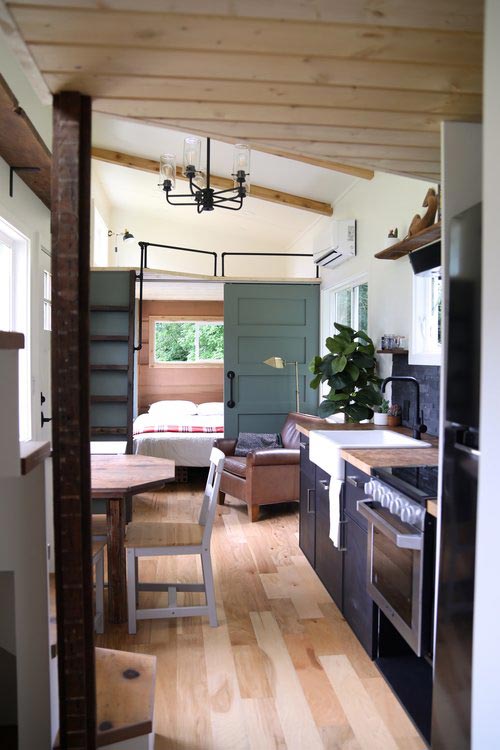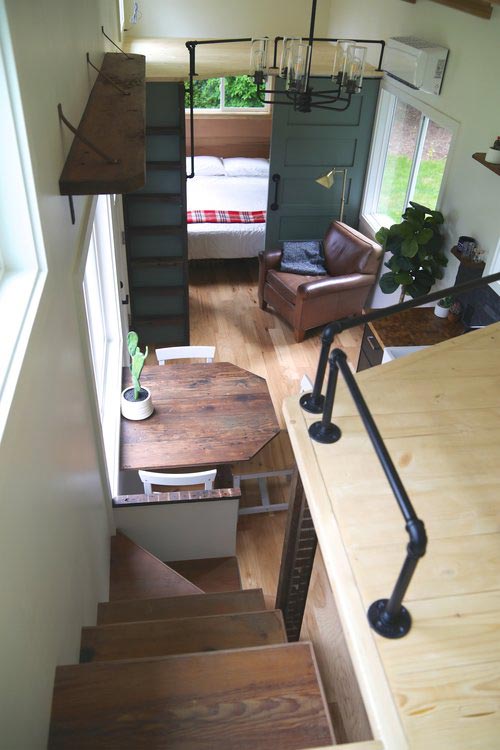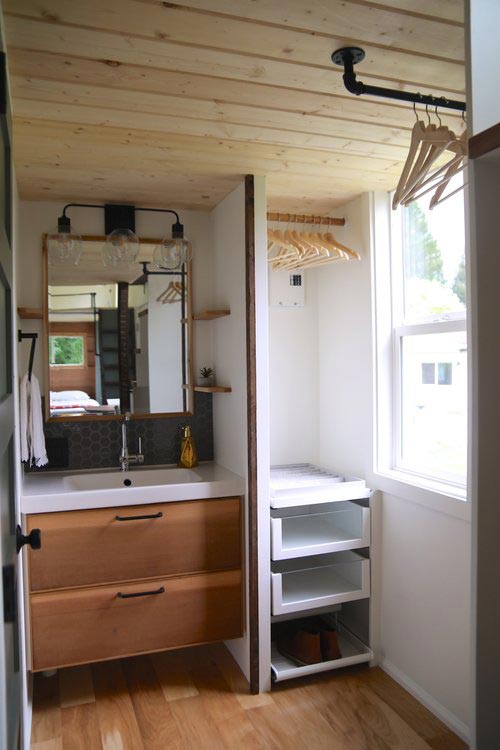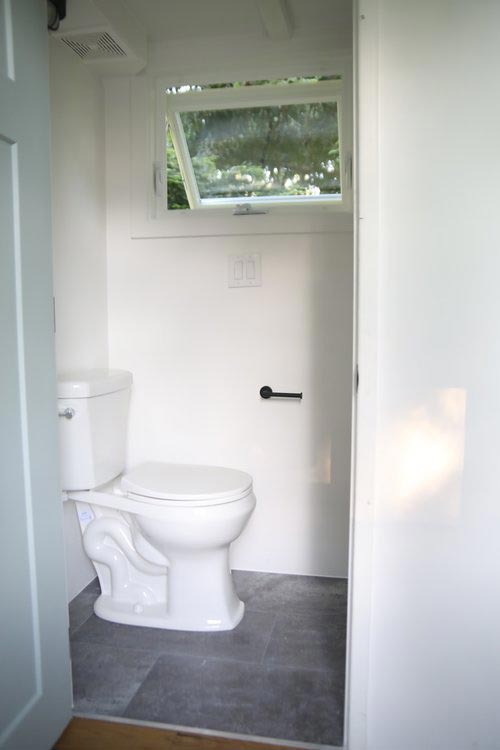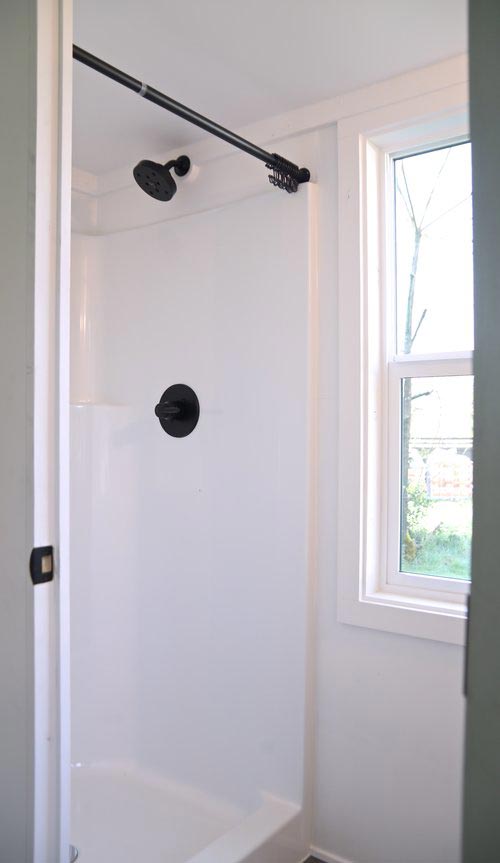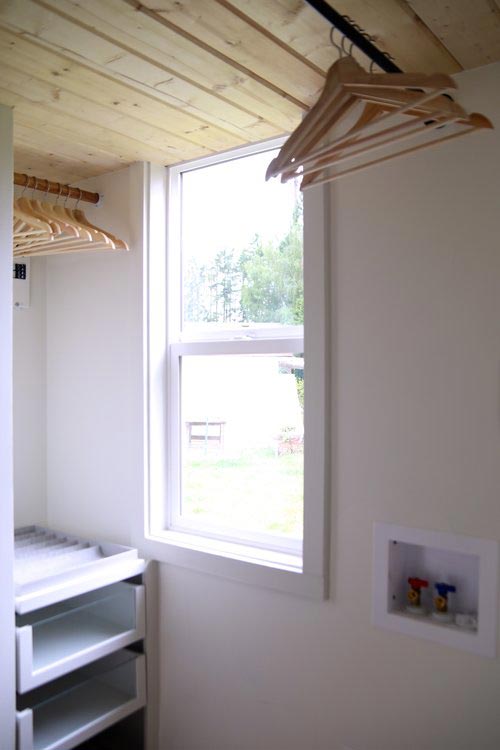 Images © Handcrafted Movement
Follow Tiny Living on Facebook, Pinterest, and Instagram to get our latest tiny house updates!