This cabin style tiny house with dark cedar siding and red metal roof is the Little Cedar by Handcrafted Movement. The Oregon-based builder created several unique pieces for the house including a custom table and bench seat, and a reclaimed wood bathroom door.
The 24-foot tiny house includes a four burner stove, white subway tile backsplash, and farm sink. The white walls and cabinets contrast nicely with the dark wood floors and open beam ceiling. The loft bedroom is big enough for a queen bed and has three large windows. A skylight is above the kitchen.
Also available from Handcrafted Movement: Pacific Pearl, Pacific Pioneer, Artisan Retreat, Tiny Getaway, Urban Craftsman.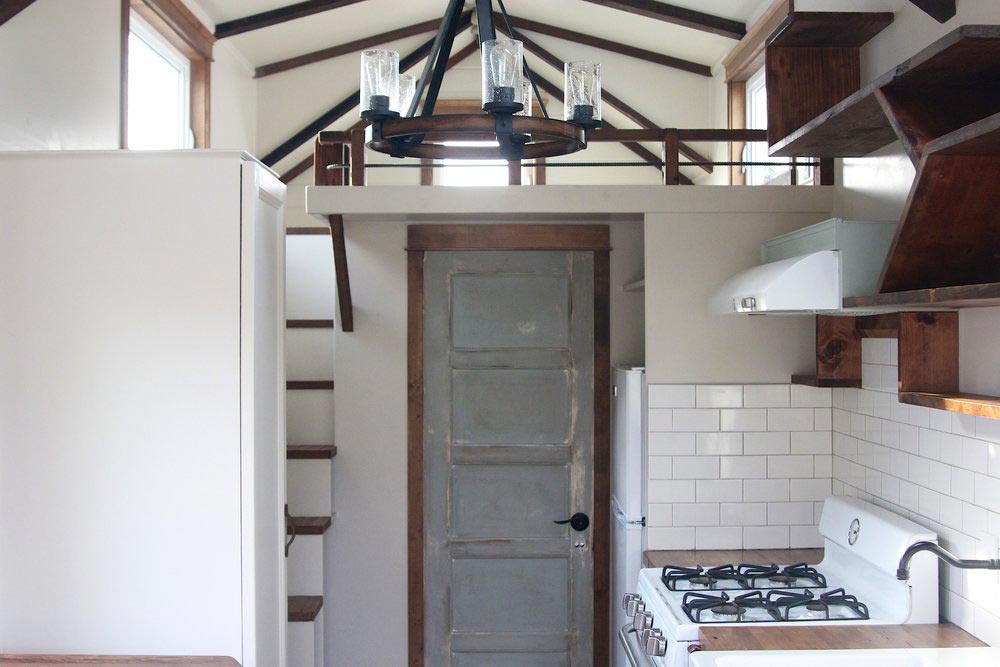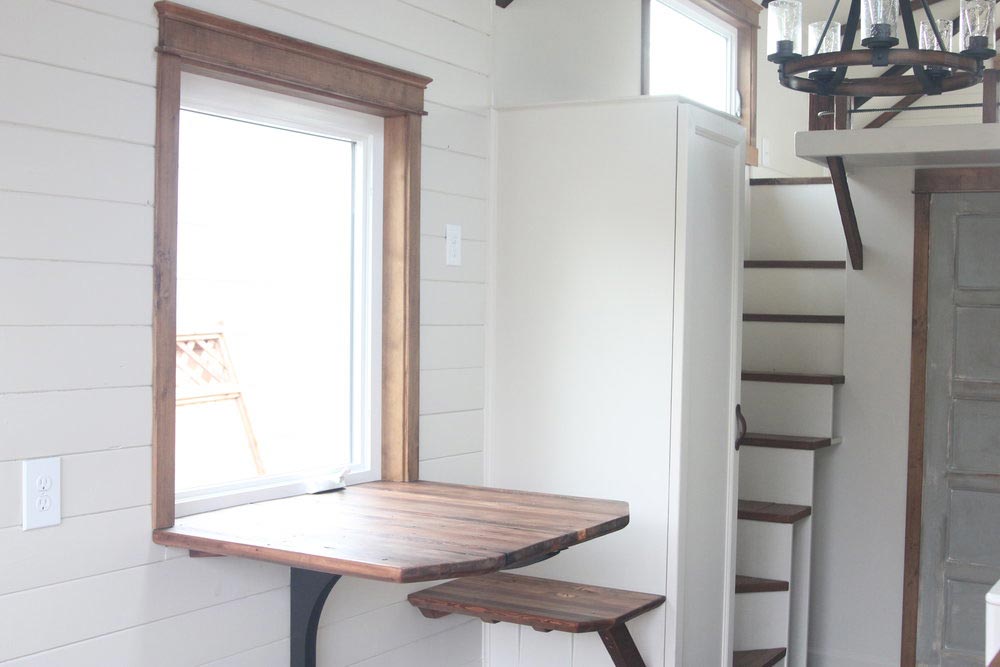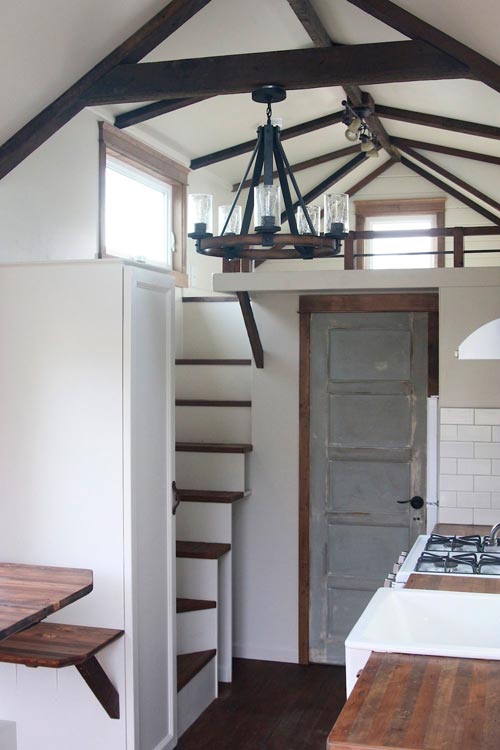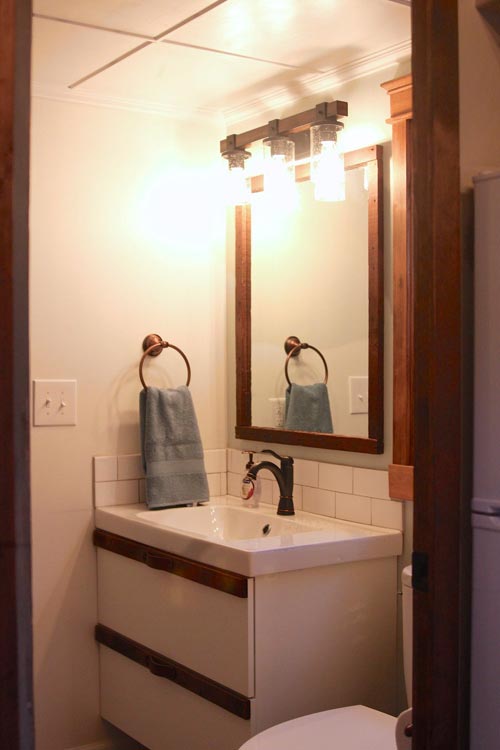 Images © Handcrafted Movement
Follow Tiny Living on Facebook, Pinterest, and Instagram to get our latest tiny house updates!
Subscribe To Tiny Living
Receive our weekly newsletters with all the latest tiny house updates!
Give it a try, you can unsubscribe anytime.