The Amalfi Edition by Mint Tiny Homes is available on a 20′, 22′, or 24′ trailer and comes with either wood or metal framing.  The white cabinets and walls brighten the tiny house while the dark wood beams, countertops, and flooring give it character.  The Amalfi also comes with a built-in staircase with storage compartments.
Also available from Mint Tiny Homes: Custom Tiny, Cabin in the Woods, Poco Edition, Loft Edition, Napa Edition.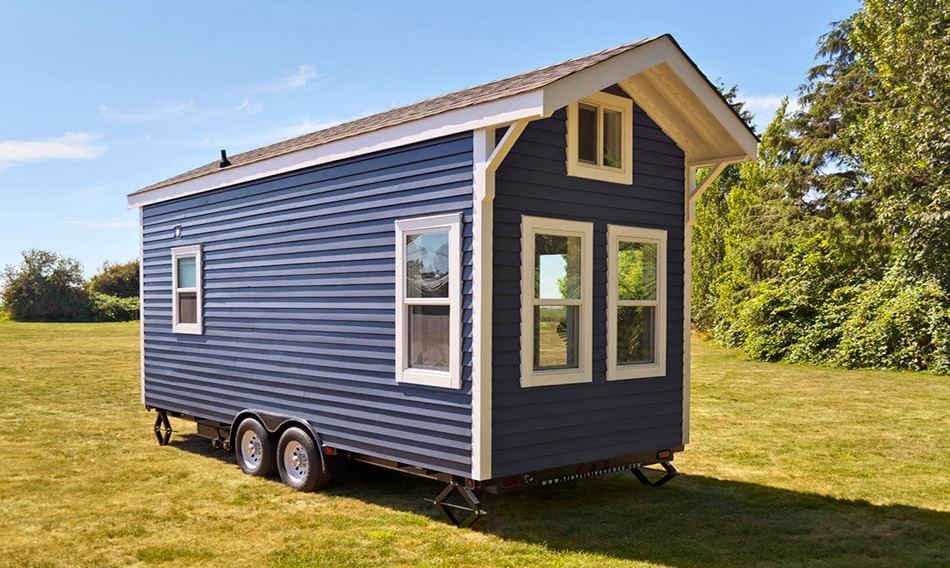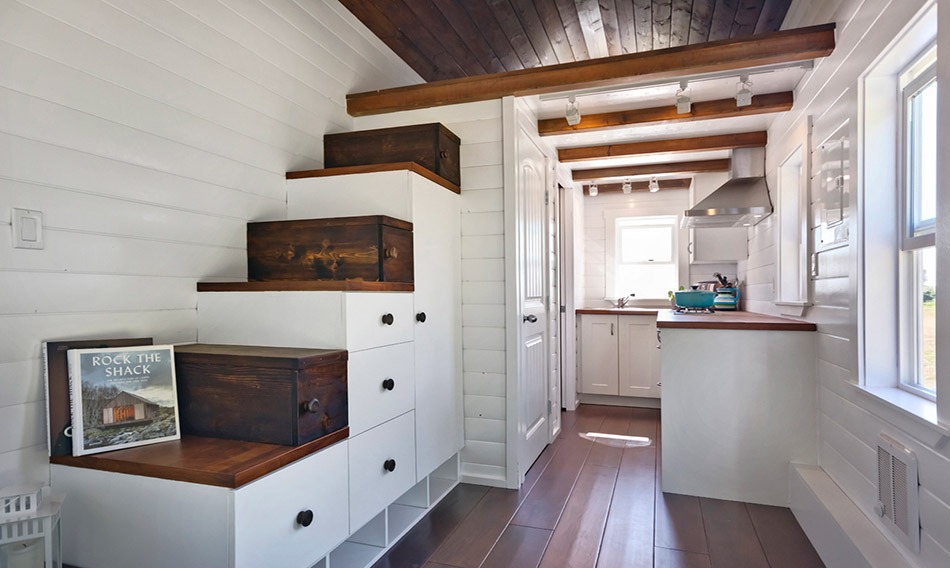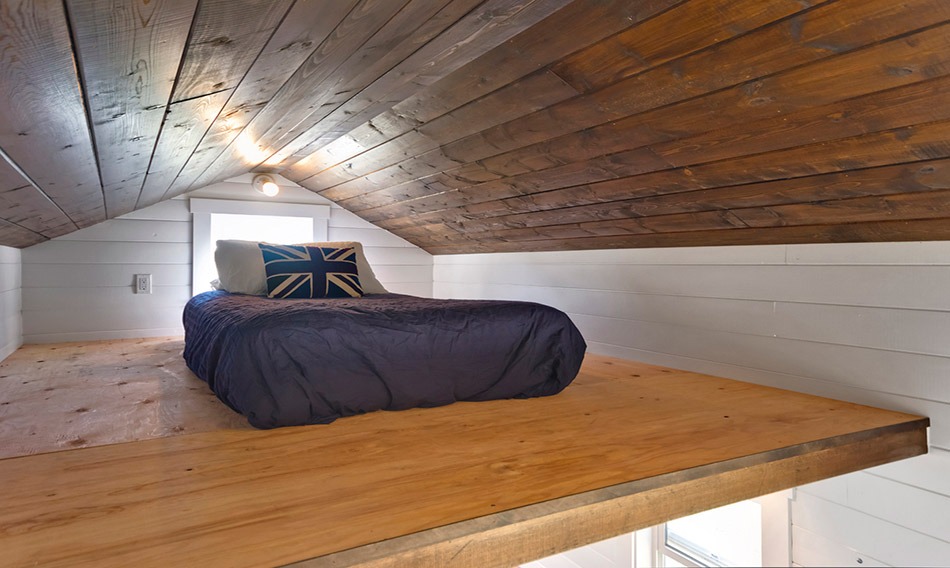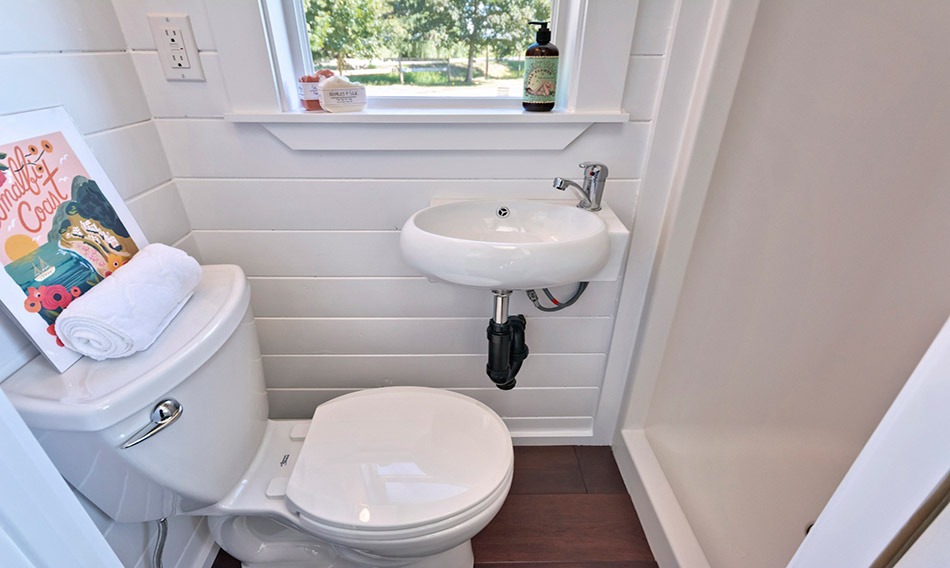 Images © Mint Tiny Homes
Follow Tiny Living on Facebook and Pinterest to get our latest tiny house updates!
Subscribe To Tiny Living
Receive our weekly newsletters with all the latest tiny house updates!
Give it a try, you can unsubscribe anytime.