This custom tiny house by Mint Tiny Homes has a traditional cabin style exterior with a rustic modern interior. White walls and cabinets brighten the interior while the wood floors, trim, and ceiling provide some warmth.
The kitchen is outfitted with a retro style refrigerator, farmhouse sink with copper pipe faucet, butcher block counters, a freestanding range, and stackable washer and dryer. The exposed beam ceiling adds an extra touch of color.
Above the kitchen is the master bedroom loft with a sunken bed that allows for extra headroom. Next to the bed are four storage compartments that sit below the window. Across from the bedroom loft is a lounging loft that has additional storage space.
The bathroom has a full shower with subway tiles and a composting toilet.
Also available from Mint Tiny Homes: Custom Loft Edition, Custom Tiny, Custom Tiny House, Cabin in the Woods, Poco Edition, Loft Edition, Napa Edition, Amalfi Edition.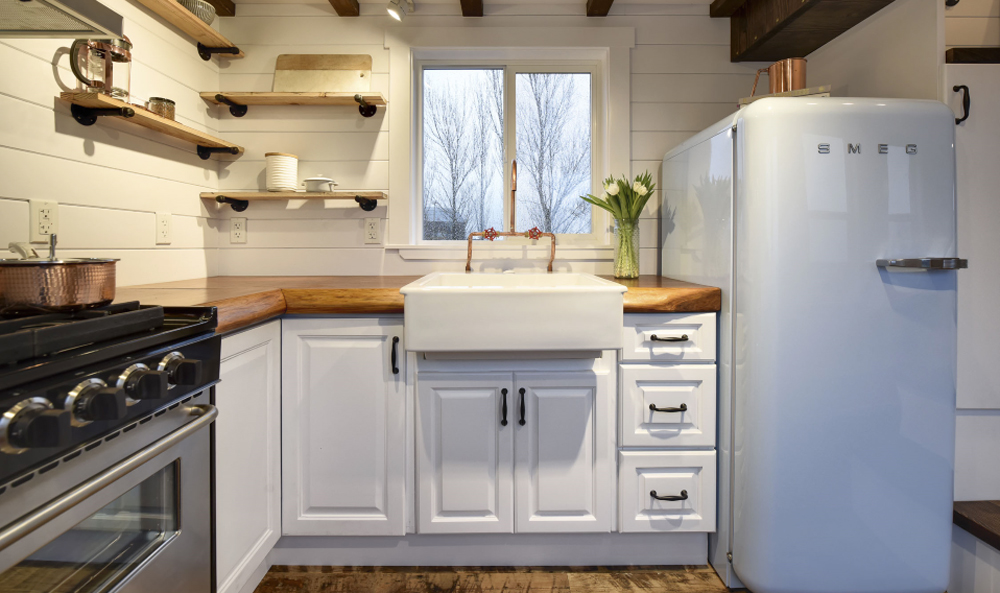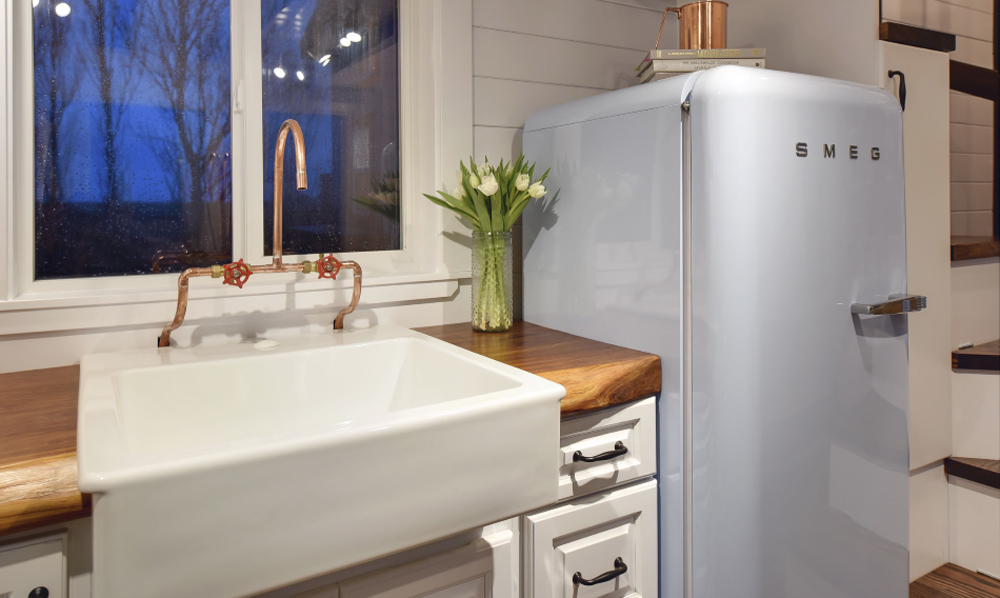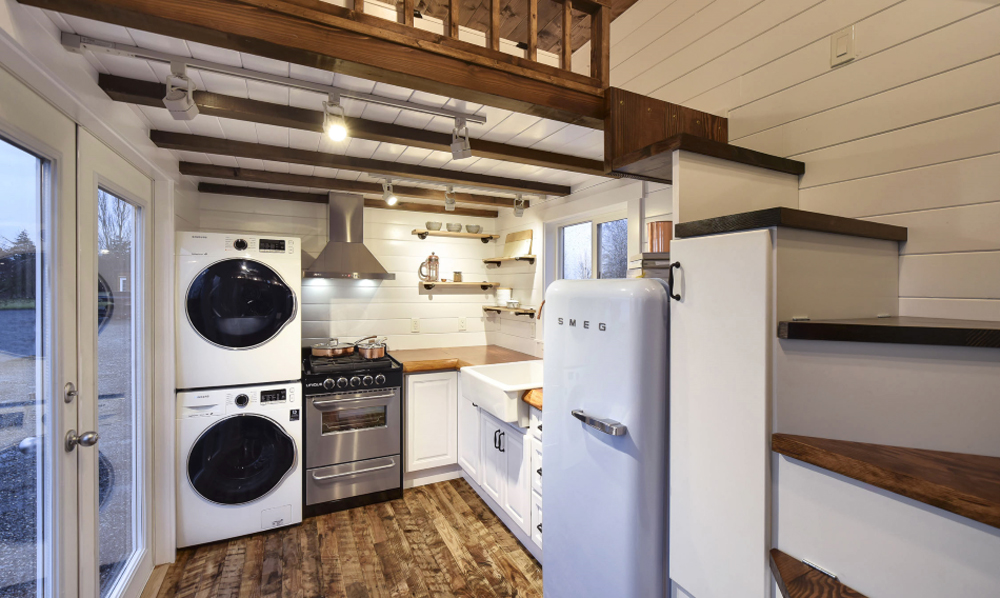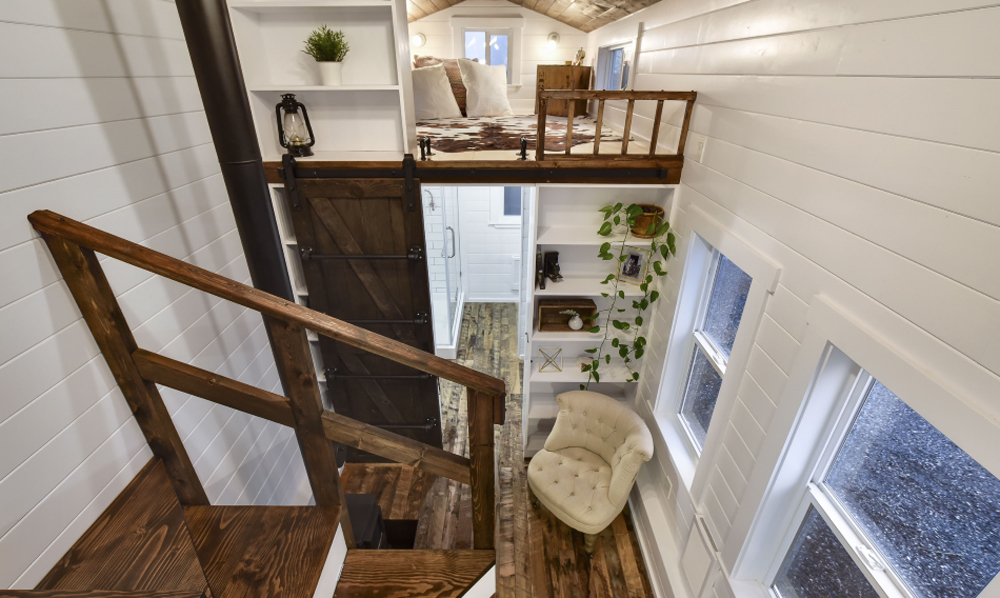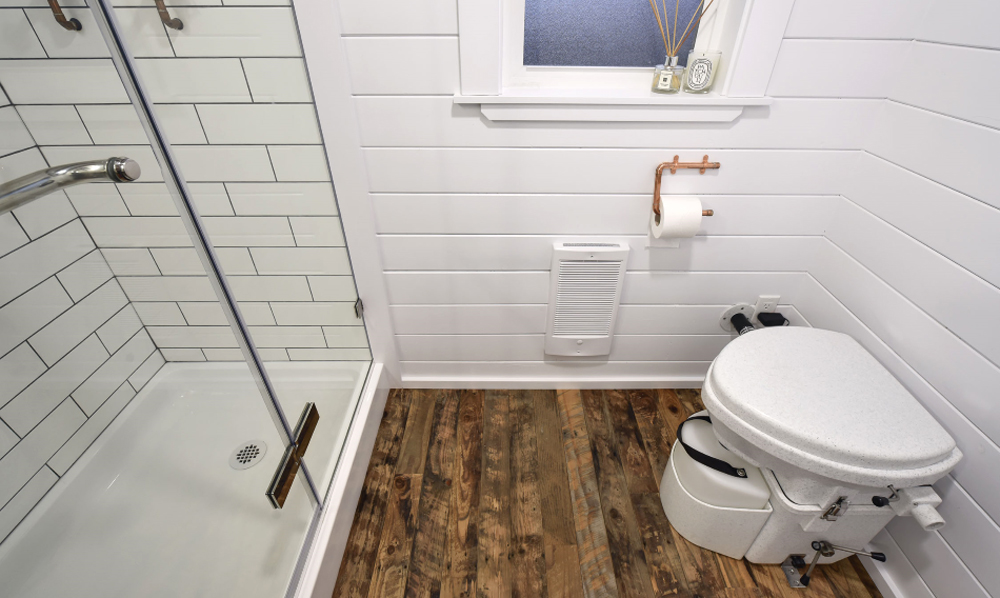 Images © Mint Tiny Homes
Follow Tiny Living on Facebook, Pinterest, and Instagram to get our latest tiny house updates!
​Subscribe ​To Tiny Living
Receive our ​newsletters with all the latest tiny house updates!
Give it a try, you can unsubscribe anytime.