Built as a studio to accommodate family and friends, the Tadpole Tiny House by Build Tiny offers a main floor bed so it can be used by the client's aging guests. It also makes for a great Airbnb rental.
The client already has a Shepherd's Hut named The Frog, so of course this one had to be named The Tadpole!
The Tadpole was built using steel framing, vinyl siding with cedar features, and double glazed aluminum windows. Double full light doors lead inside.
Inside the studio are lightweight poplar core plywood linings. White walls, natural wood finishes, and large windows provide a bright interior.
The bedroom space has a full size bed and a small nightstand on each side. Two storage shelves span across the width of the tiny home.
Next to the bed is the living space with comfortable couch and wall-mounted TV.
The kitchenette has an under counter refrigerator/freezer, microwave, and sink. The client will get a single burner induction cooktop if he decides to allow his guests to cook in the studio.
Across from the kitchen is a dining space with two barstools.
Inside the bathroom is vessel sink, wood counter, composting toilet, and shower with glass door.
For more information about the home, you can visit the Build Tiny website.
Also available from Build Tiny: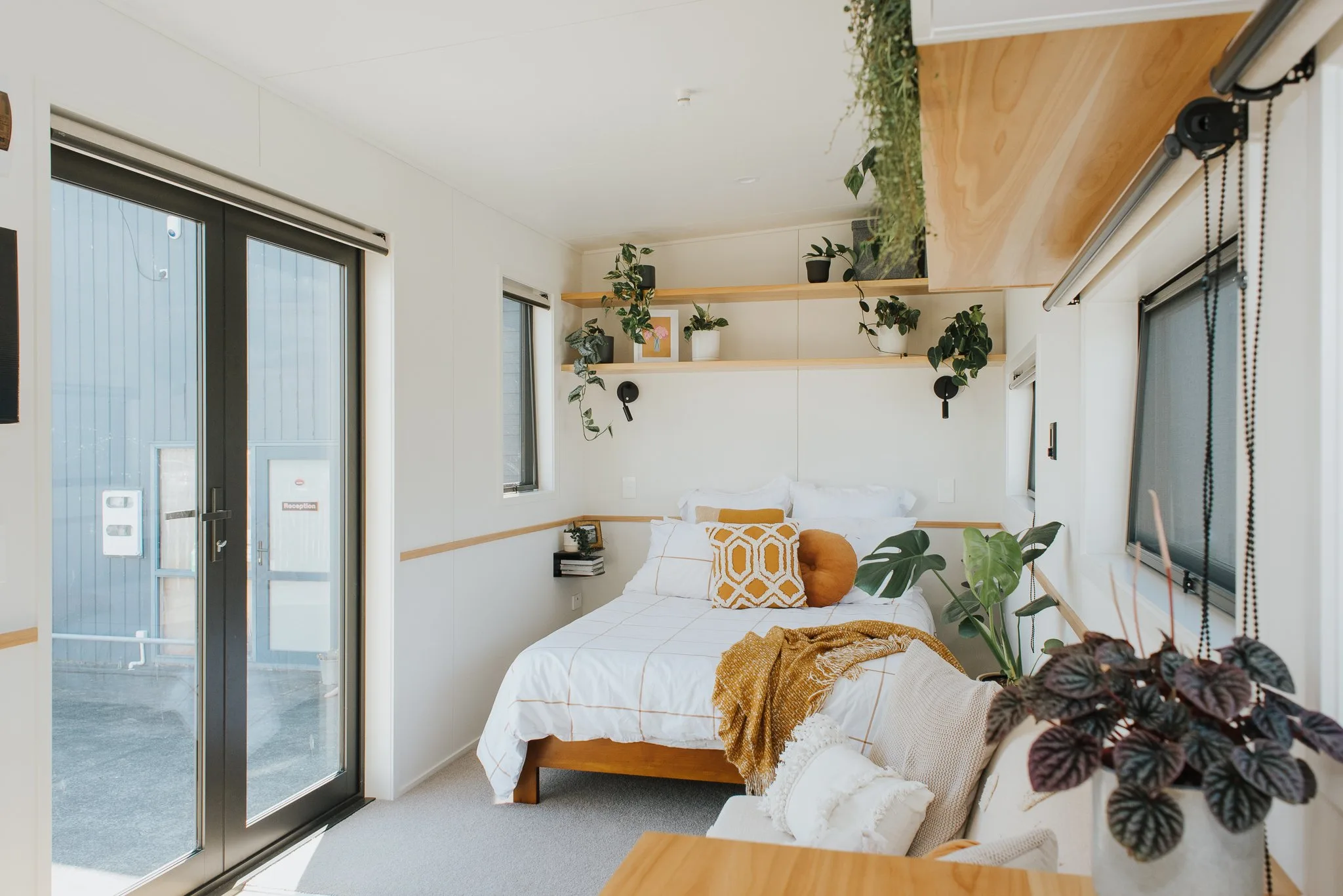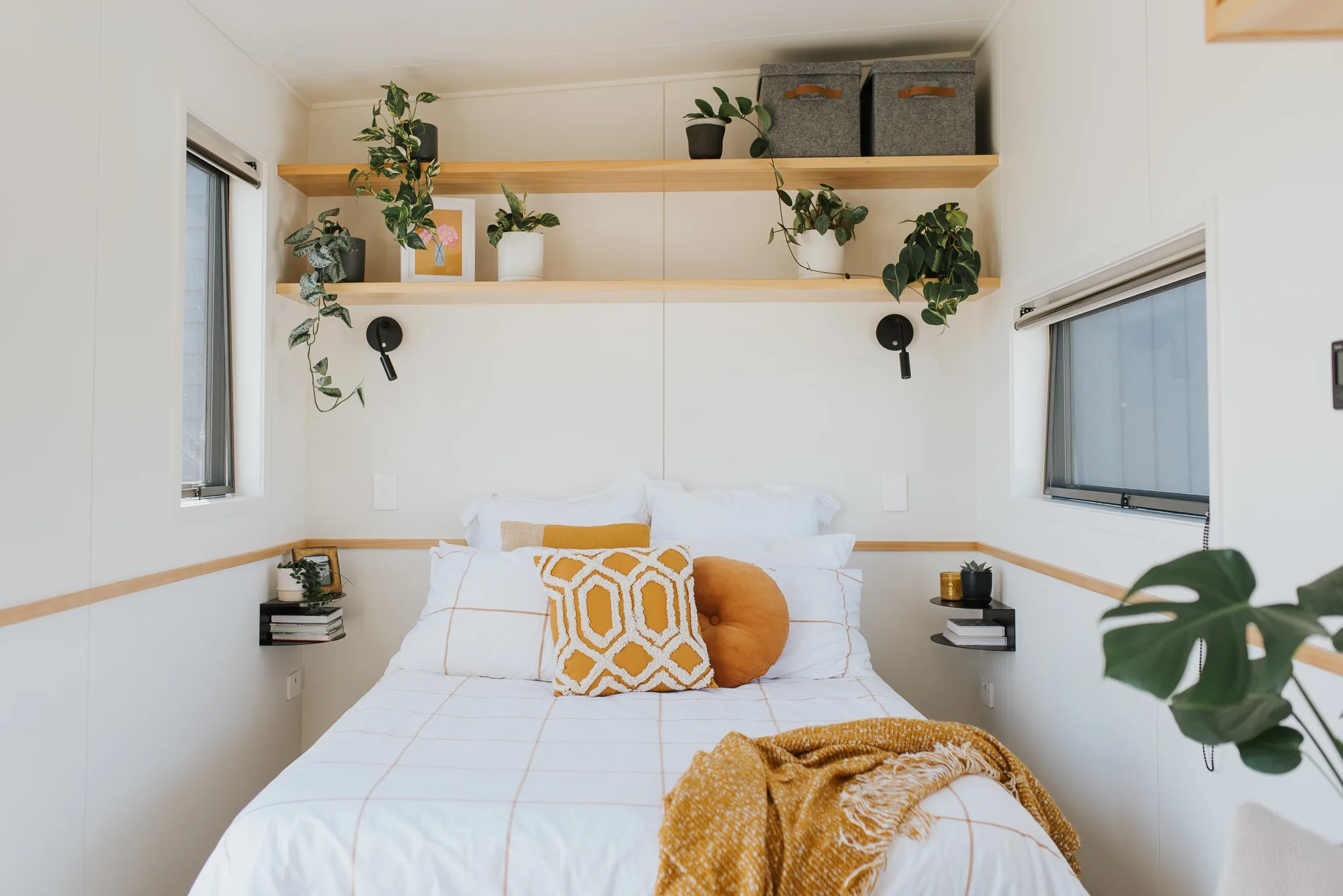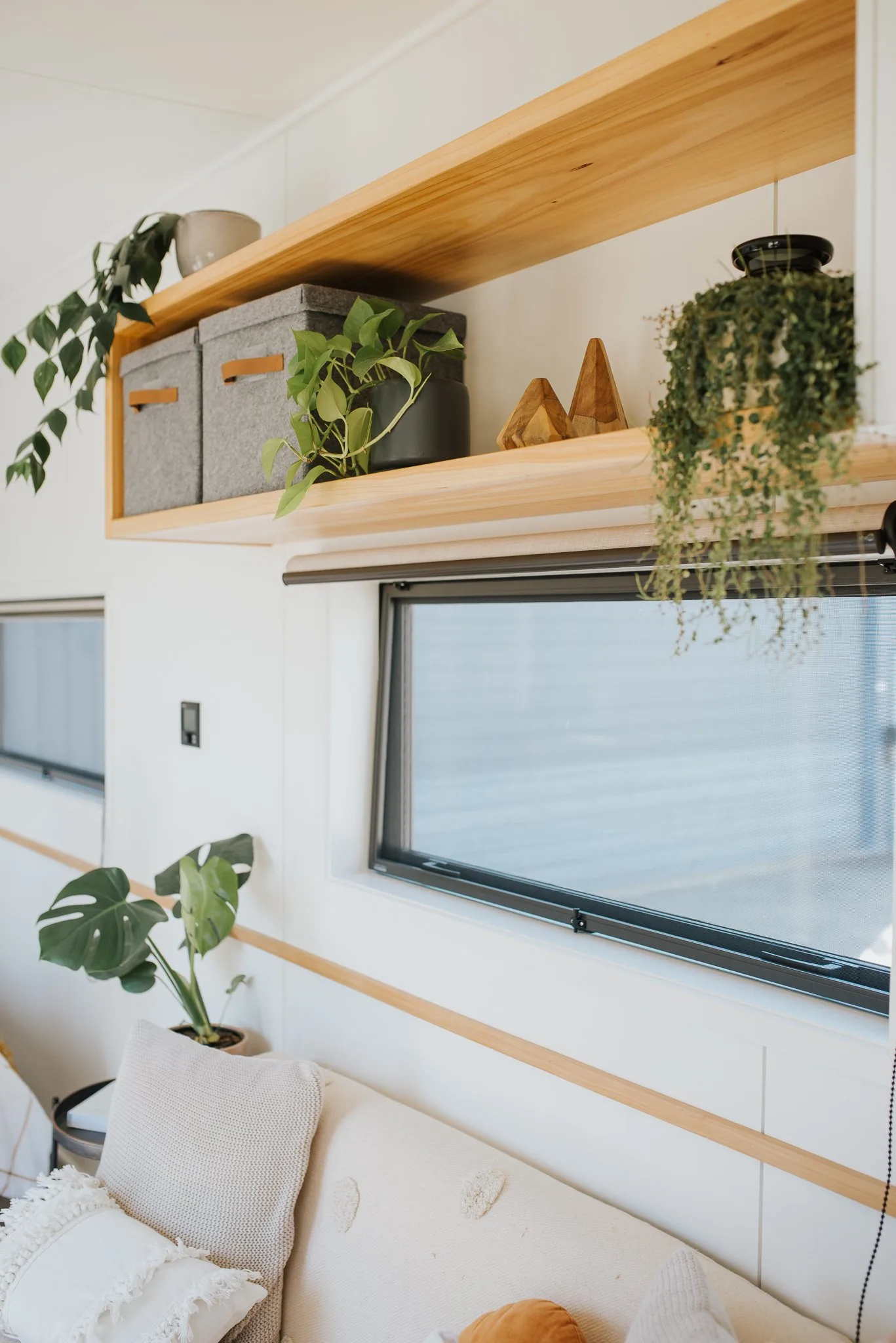 Images © Build Tiny