The Buster Tiny House was designed and constructed by Build Tiny in New Zealand. The home is similar to their Boomer Tiny House with its loft and stair design, but it has a different kitchen and bathroom configuration.
The Buster was built on a 7.2×2.4m trailer with roll-formed lightweight steel framing and a Zincalume roof and flashings. The exterior is clad in two-tone color corrugated steel. Double glazed aluminum windows are tinted for privacy and full-light french doors provide abundant sunlight.
As you enter through the french doors you'll step into the great room with space for a couch and table set. Vinyl plank flooring is used throughout the house.
The storage staircase is made from lightweight HPL plywood and has space for a washing machine or wardrobe.
The kitchen is equipped with laminate countertops, freestanding range, dishwasher, and refrigerator under the stairs.
Beyond the kitchen is the bathroom with alcove shower, vanity, and Bambooloo composting toilet.
The Buster Tiny House is sold as a shell starting at $55,600 NZD or complete build starting at $102,500 NZD. For more information about the home, you can visit the Build Tiny website.
Also available from Build Tiny: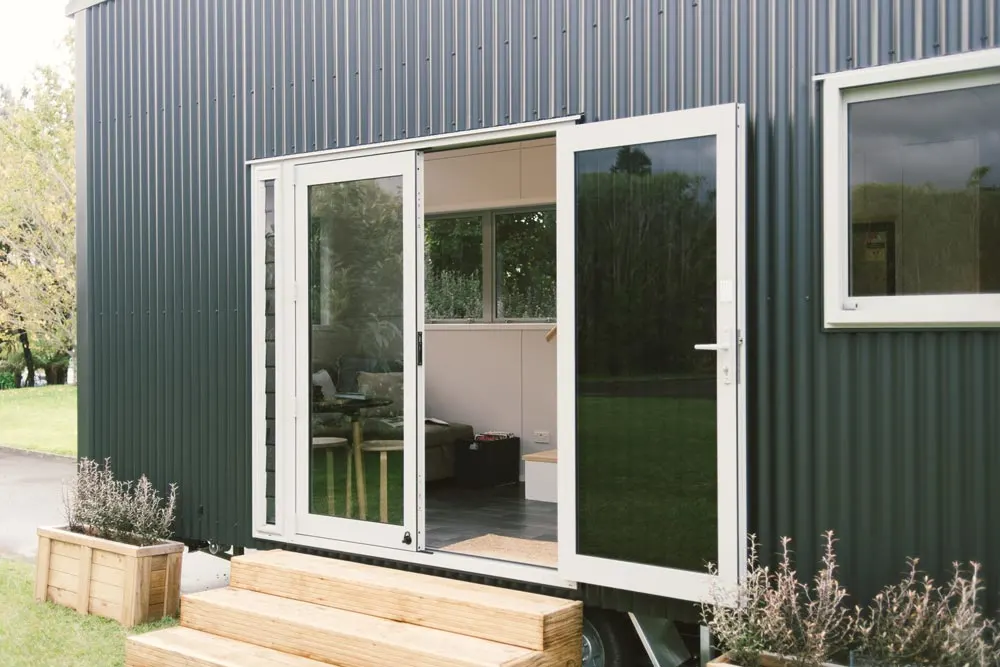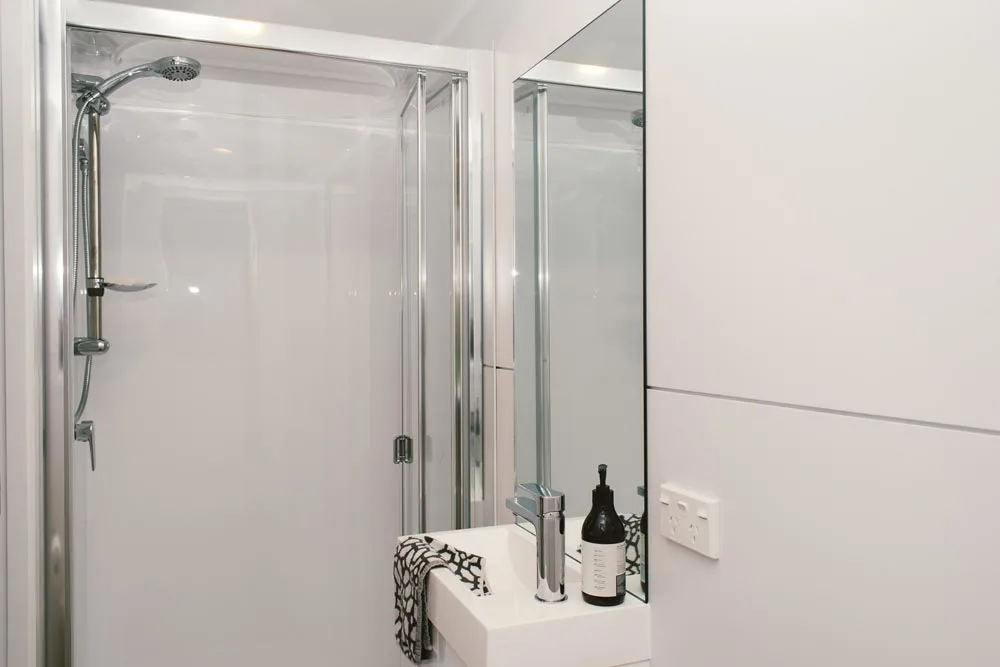 Images © Build Tiny