With its retractable bed lift, the Camper Tiny House by Build Tiny provides a compact living space without a bedroom loft! The queen size bed lift lowers over a built-in sofa bed and then retracts up to the ceiling when not in use.
Make sure to watch the video tour below to see how easy it is to lower the bed!
At only 5-meters (~16-feet) long and only 2,838kg (~6,257lbs), the Camper Tiny House is a small, lightweight tiny home that is easy to transport. The sleek, minimalist exterior has black metal with a red metal accent, black window frames, and black full light french doors.
To the left of the entryway is the multi-function living room/bedroom. A custom made sofa bed converts into a bed for two. The retractable bed can be pulled down halfway to create bunkbeds when you have guests, otherwise it can be pulled all the way down over the sofa for easy access.
The sofa bed also has a table that moves freely into several position. This makes it easy to eat or work in the living room.
The compact kitchen still has plenty of cabinets with its vertical storage. The kitchen has a two burner gas cooker with concealed vented hood, a microwave, an under counter refrigerator, and even a wine rack. There are push locks on the cabinets to secure them in place when traveling.
The full bathroom includes a compact vanity, shower with bifold door, and a Bambooloo composting toilet.
For more information about the Camper Tiny House please contact Build Tiny.
Also available from Build Tiny: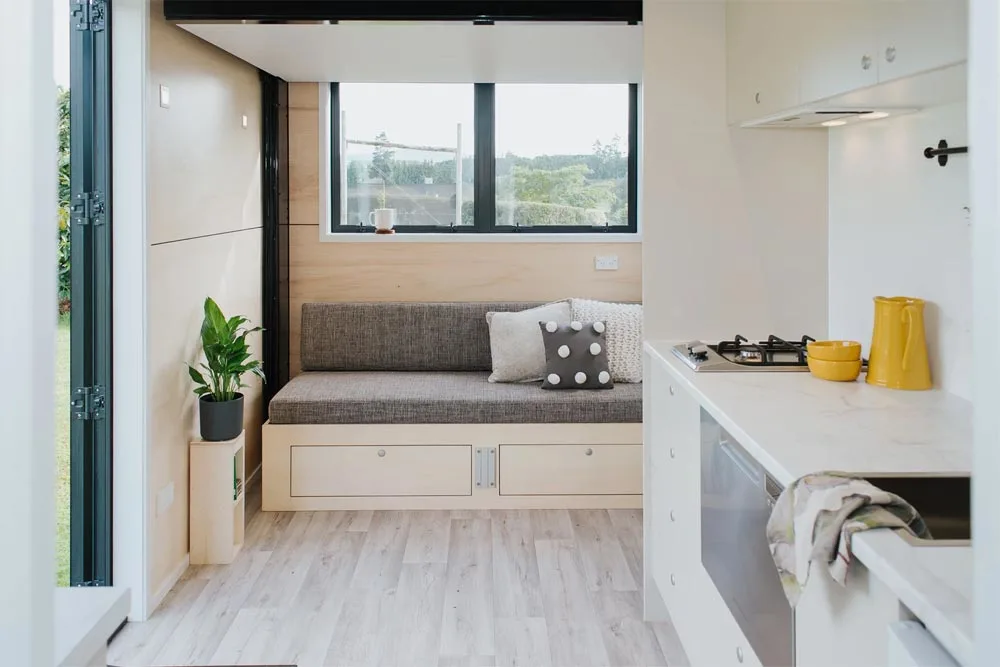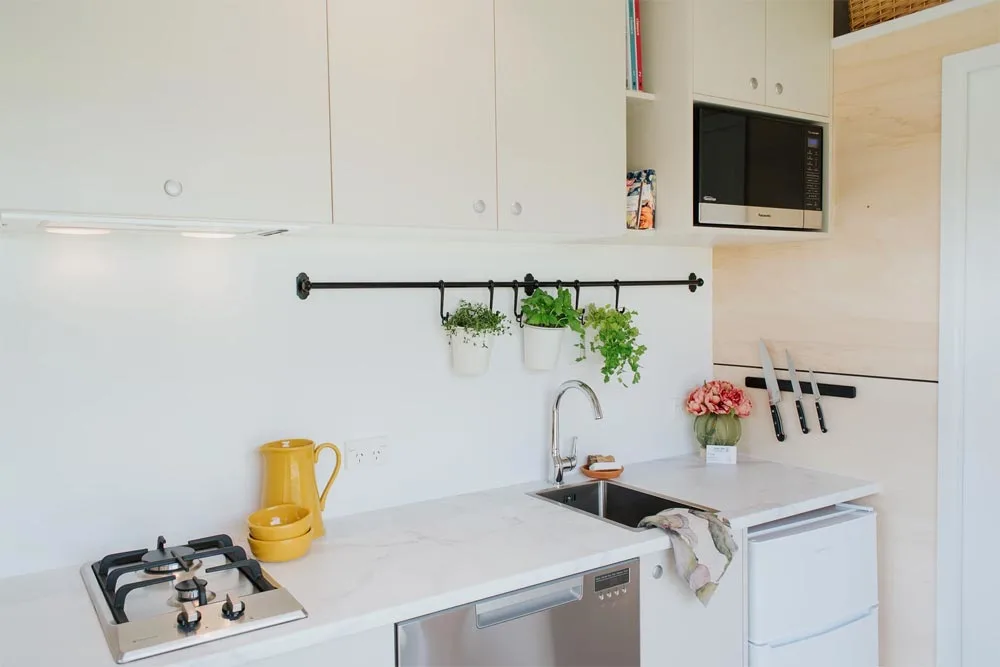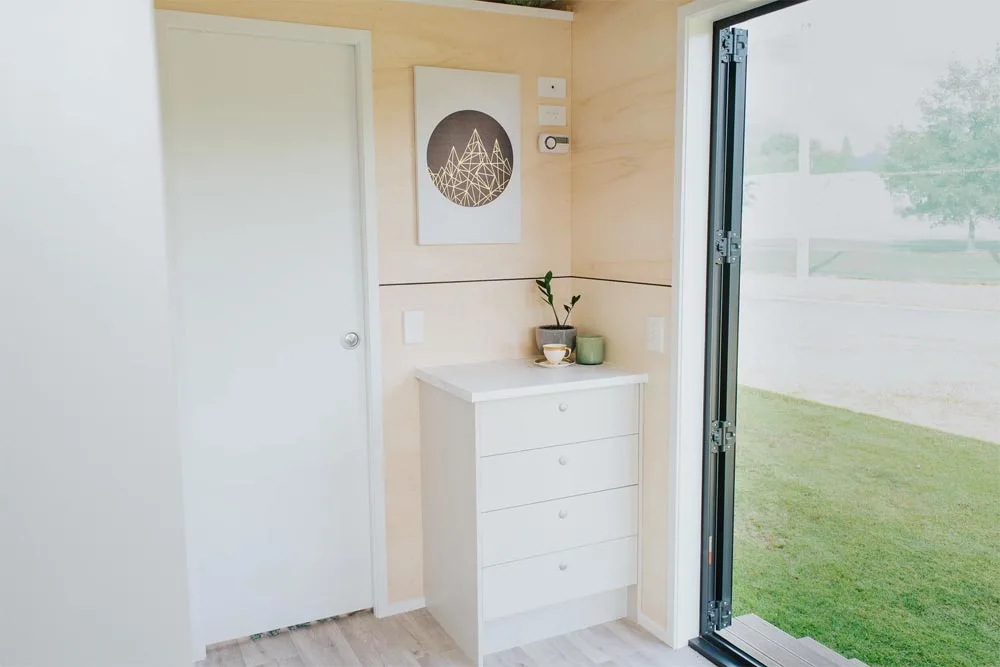 Images © Build Tiny