Built for a family of four that wanted to live off-grid on their ancestral family land, the Kahurangi Koinga by Build Tiny offers an extensive solar setup and backup generator. Kahurangi Koinga means "Blue Point" and is named after the ancestral family land.
The home includes an outdoor shower and bath taps. The solar system consists of six roof-mounted solar panels. The inverter and batteries are stored in the exterior utility cupboard.
Full light french doors lead into the tiny home. The interior of the Kahurangi Koinga was loosely based on the Millennial Tiny House and then customized to the clients' needs, including a ladder and loft barriers both designed by the client.
The kitchen features finished plywood benchtops, a set of drawers on wheels for extra benchtop space, a large pantry, and full size refrigerator. There is also a detachable gas cooktop that can be stored away when not in use.
Across from the kitchen is a large bar top set in front of a bifold window. Next to the bar top is a Wagner Sparky fireplace with wet back for hot water heating.
The clients opted to go with a fixed staircase with storage compartments. There is extra storage space throughout the house with recessed shelving in the walls and floor, fittings for hanging plants and a hammock, and a laundry pulley rack.
The fixed staircase leads up to the master bedroom loft, which has a landing platform with storage underneath. The loft is large enough for a queen size bed.
The bathroom is large enough to include a washing machine with shelves overhead, a shower with glass door, vanity, and composting toilet with urine separator.
For more information about the Kahurangi Koinga please contact Build Tiny.
Also available from Build Tiny: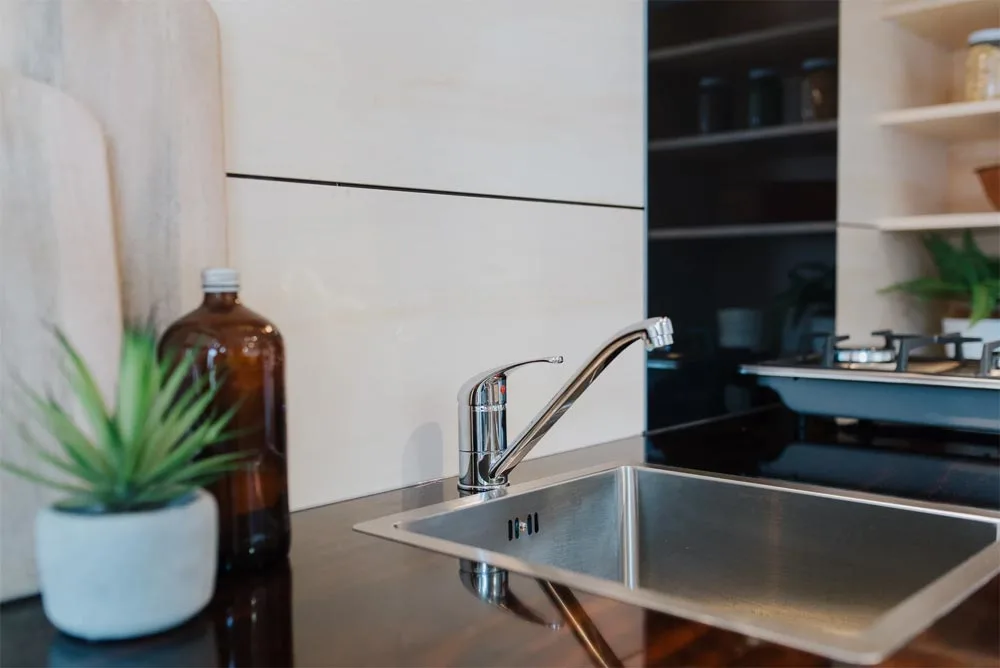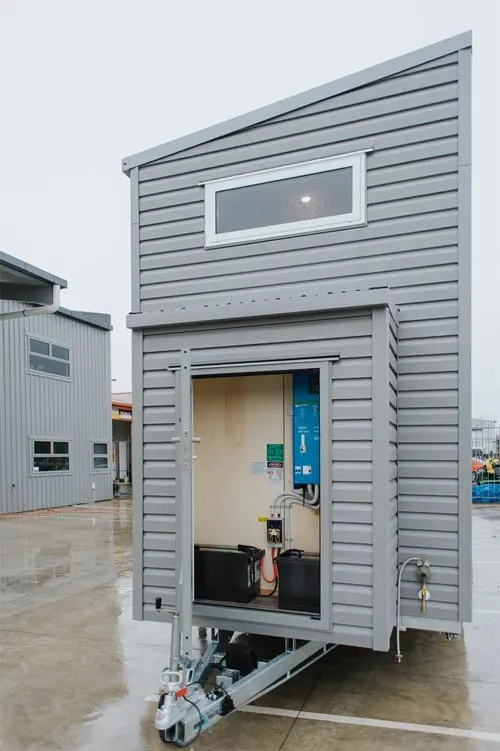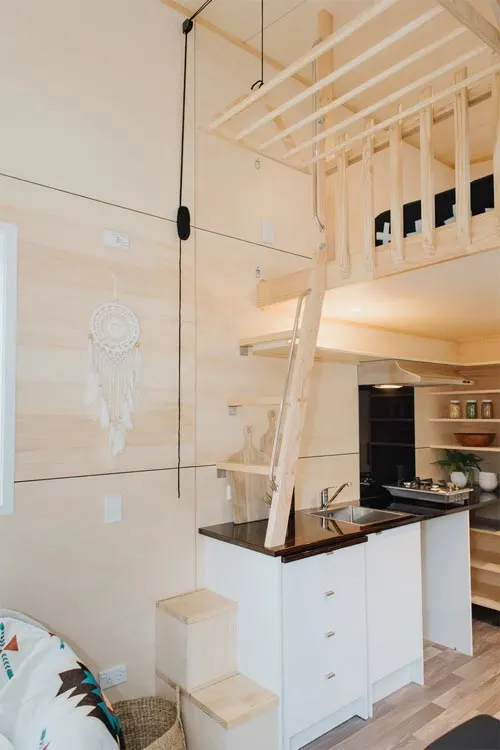 Images © Build Tiny